PalmSprings2019 DesertX_Locations
----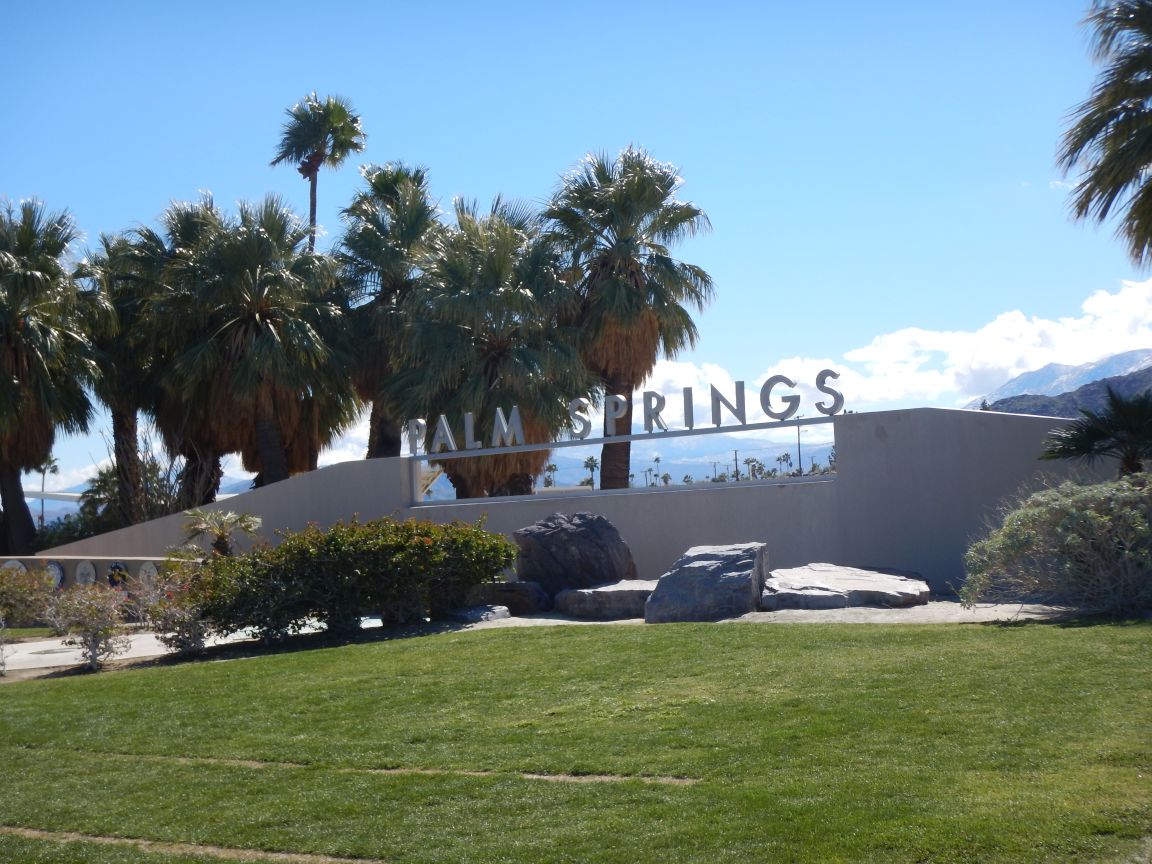 Entrance sign to city of Palm Springs.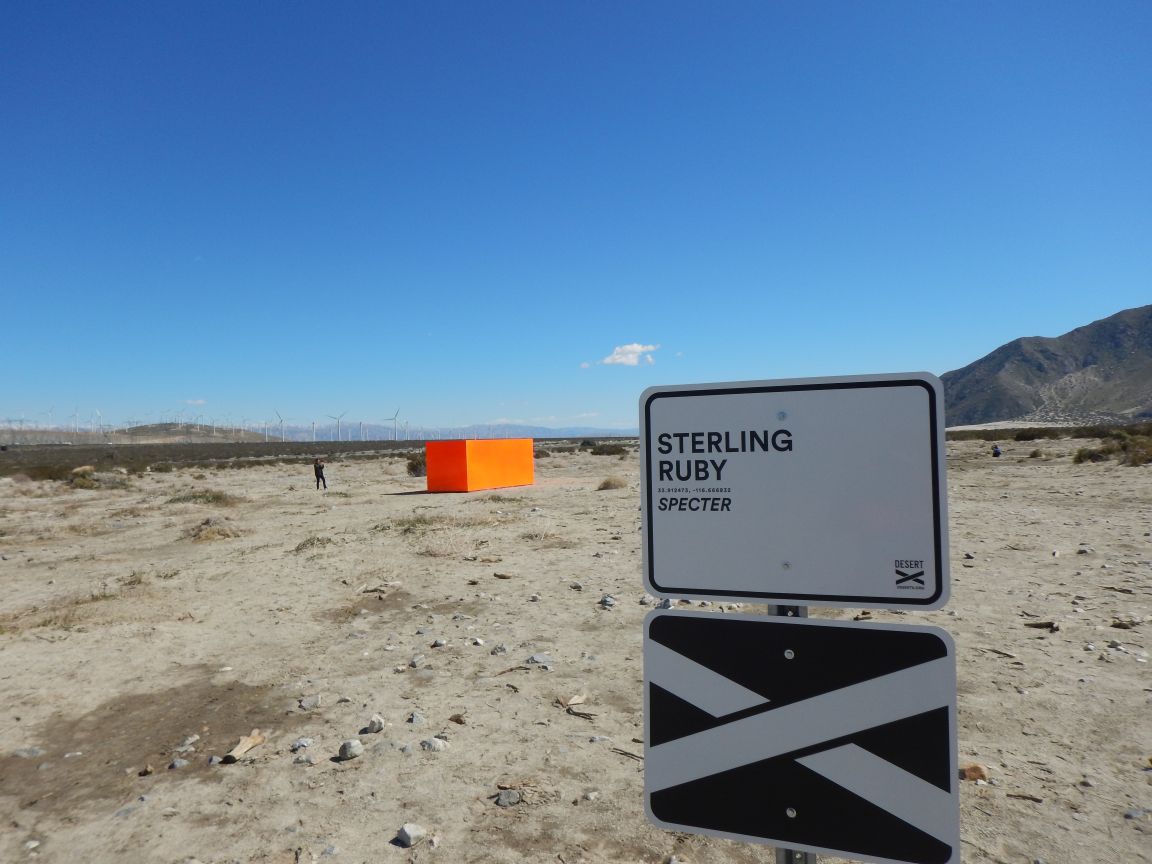 Artist: Sterling Ruby; Title: Specter.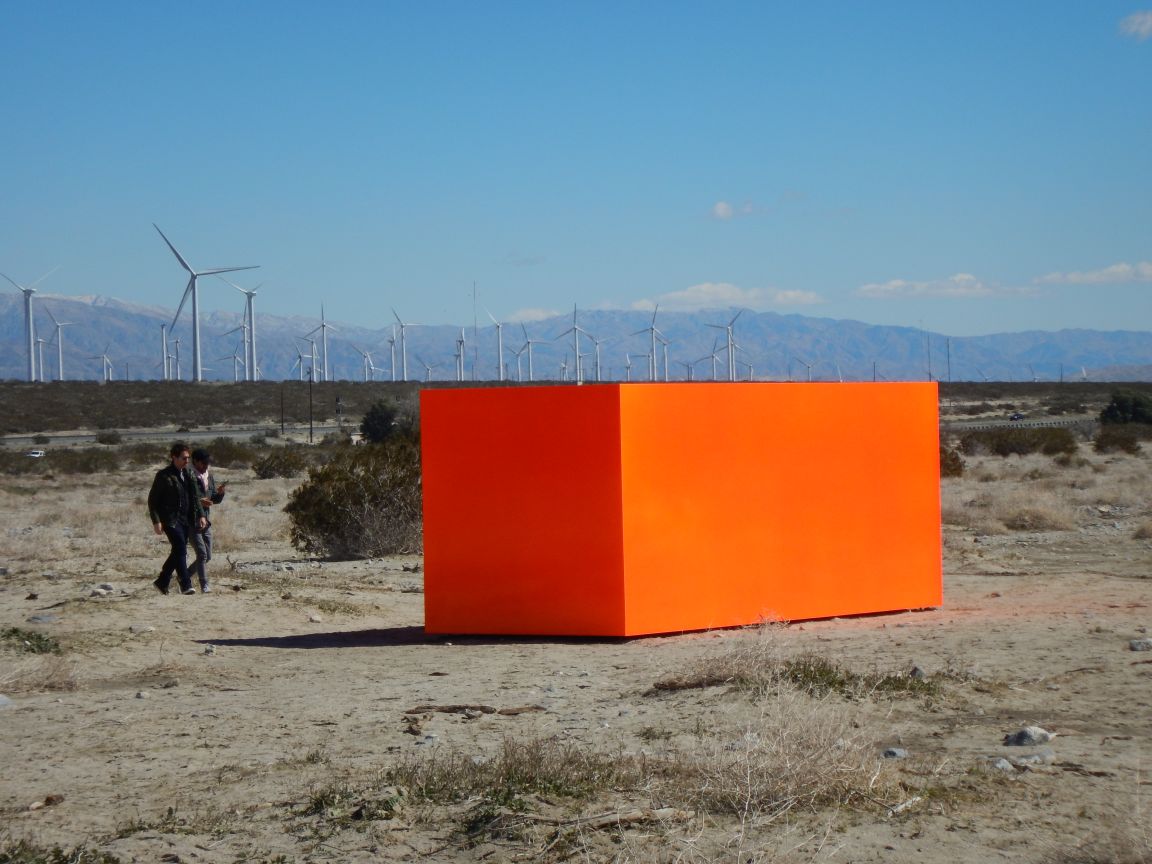 Orange Box on Highway 111 coming into town.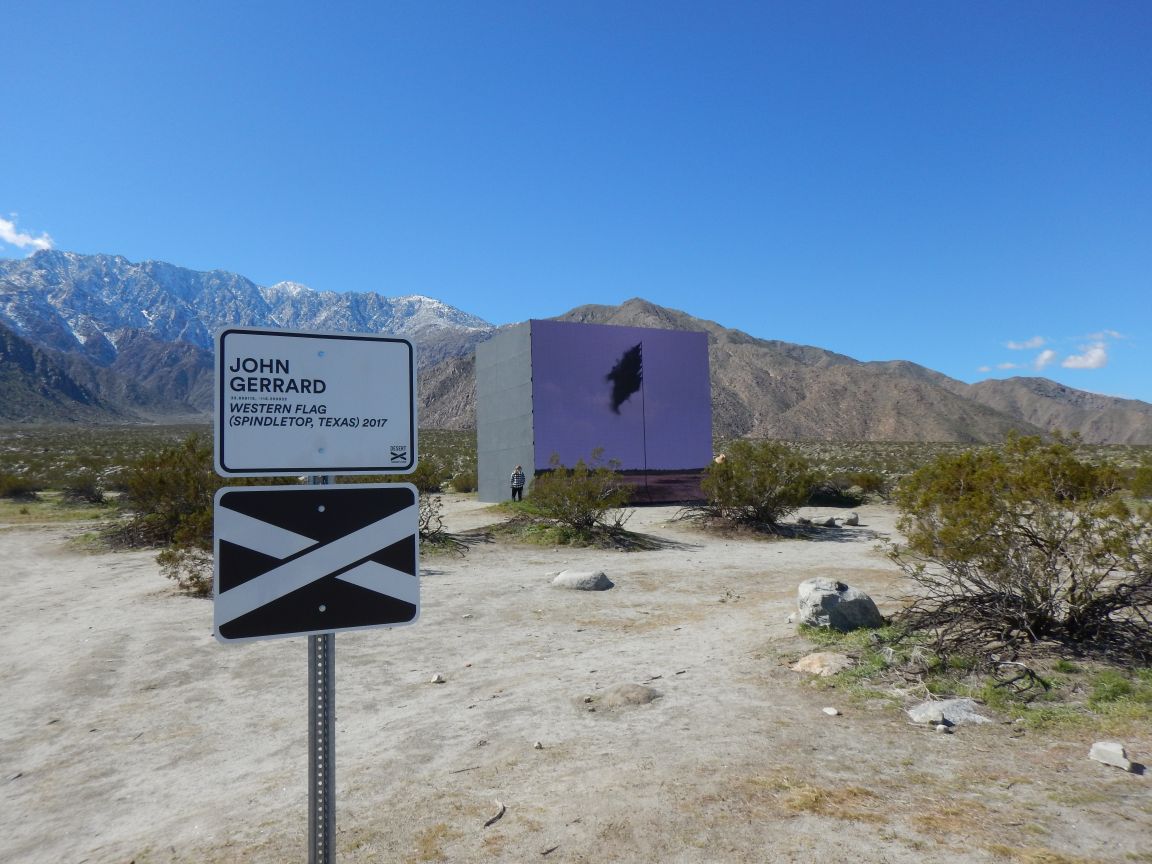 Artist: John Gerrard; Title: Western Flag (Spindletop, Texas).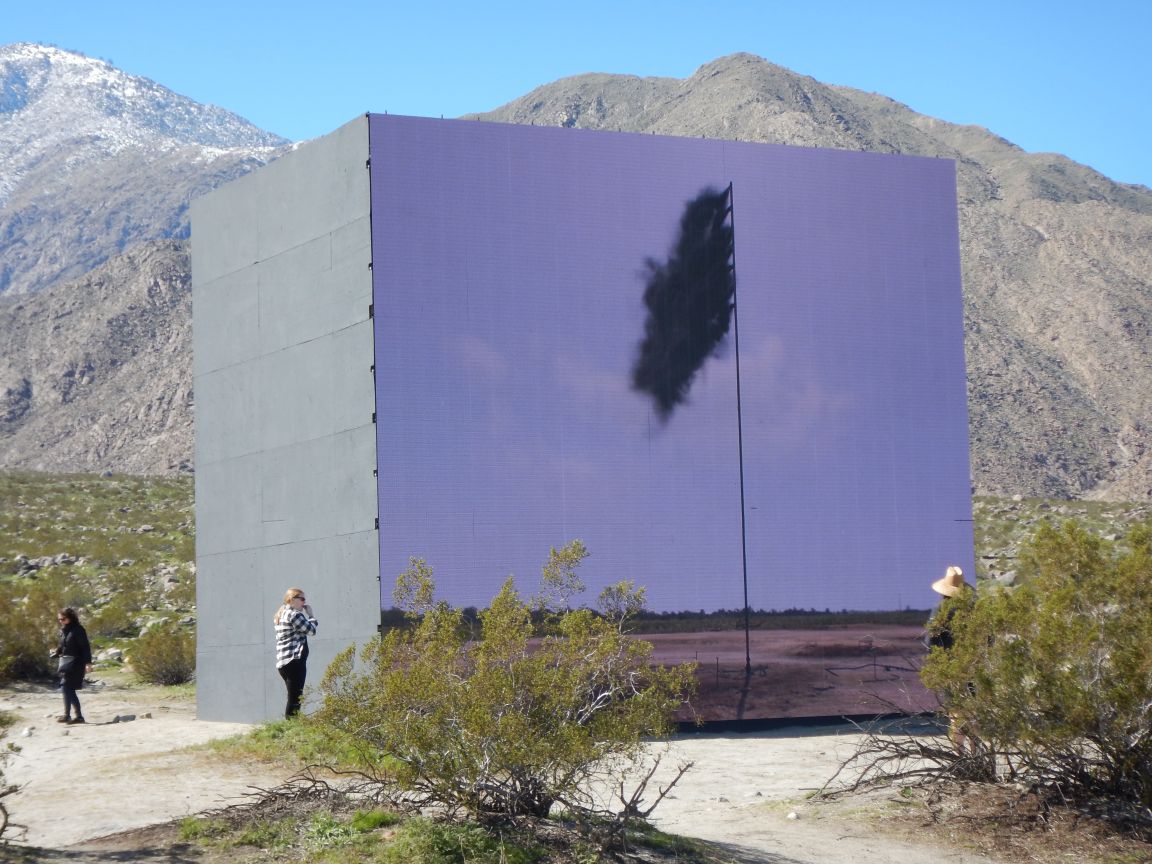 Oil spray - changes direction with time. Mount San Jacinto in background.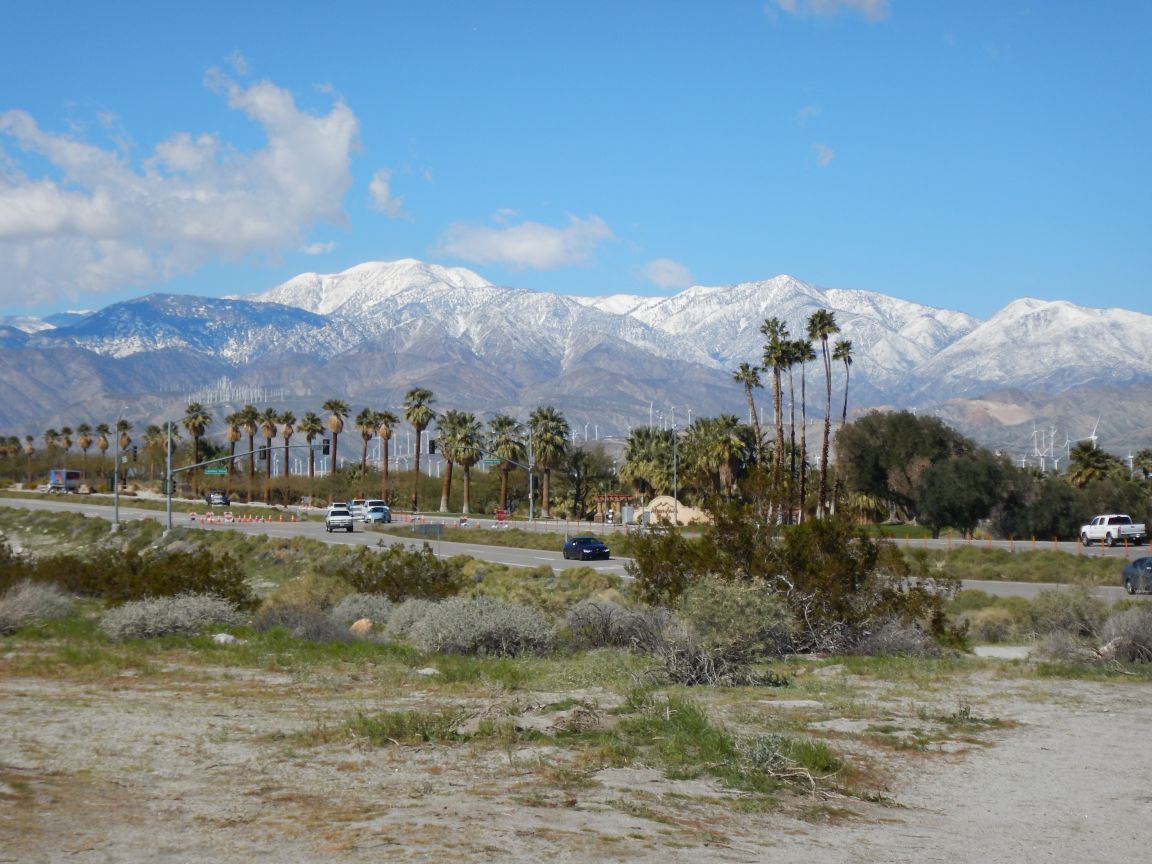 Snowy Mount San Gorgonio North of Palm Springs.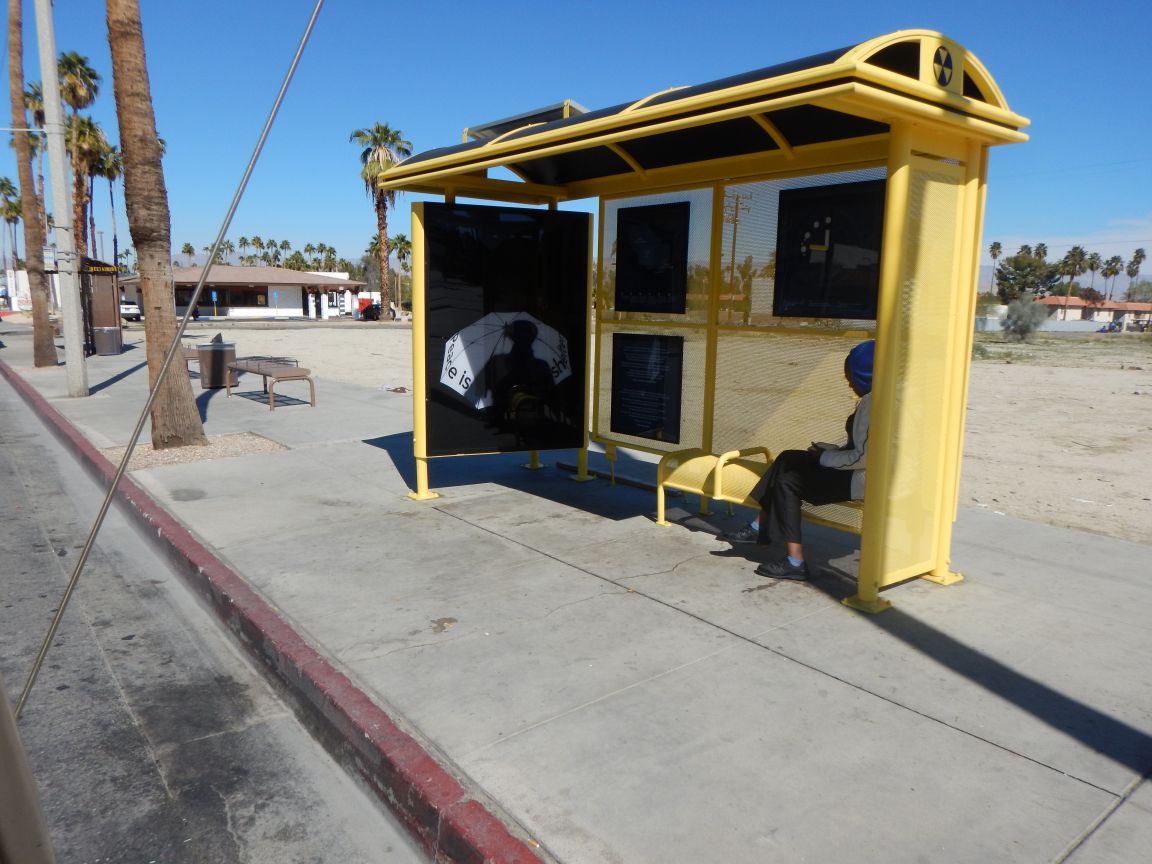 Futuristic Bus Stop, there were three of them in town.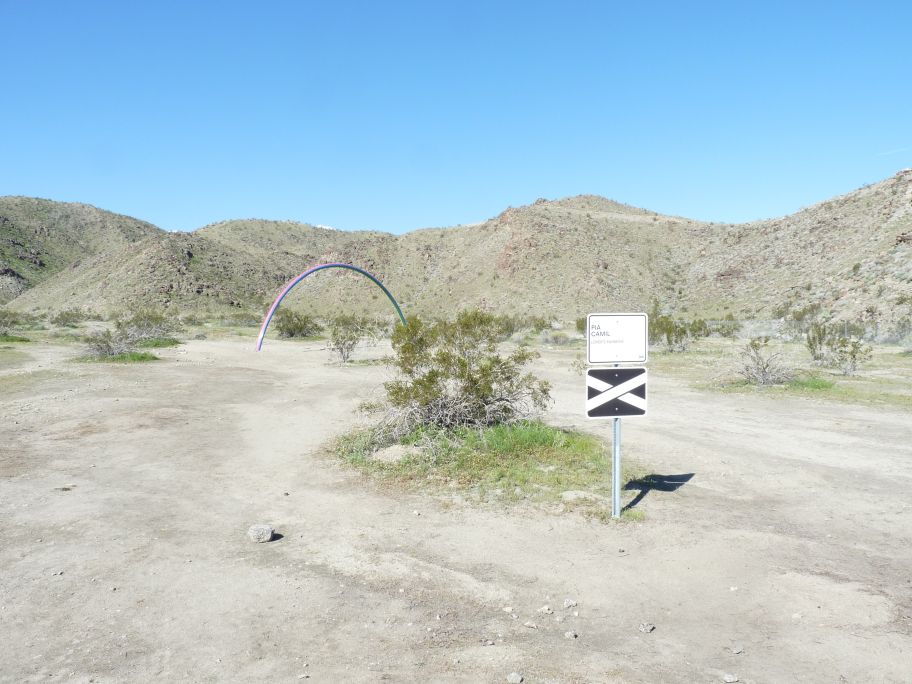 Artist: Pia Camil; Title: Lovers Rainbow.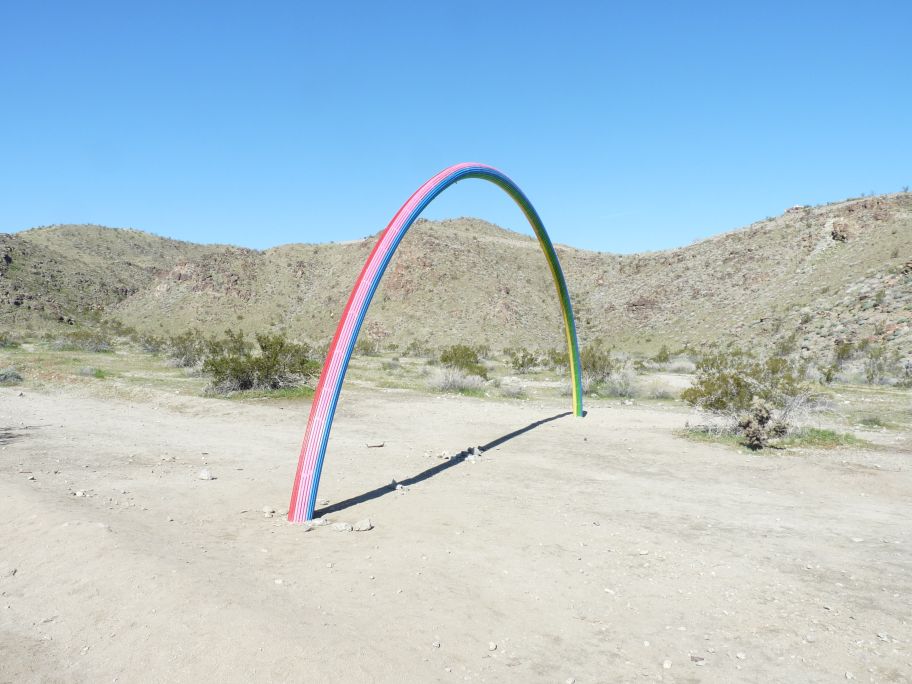 Closer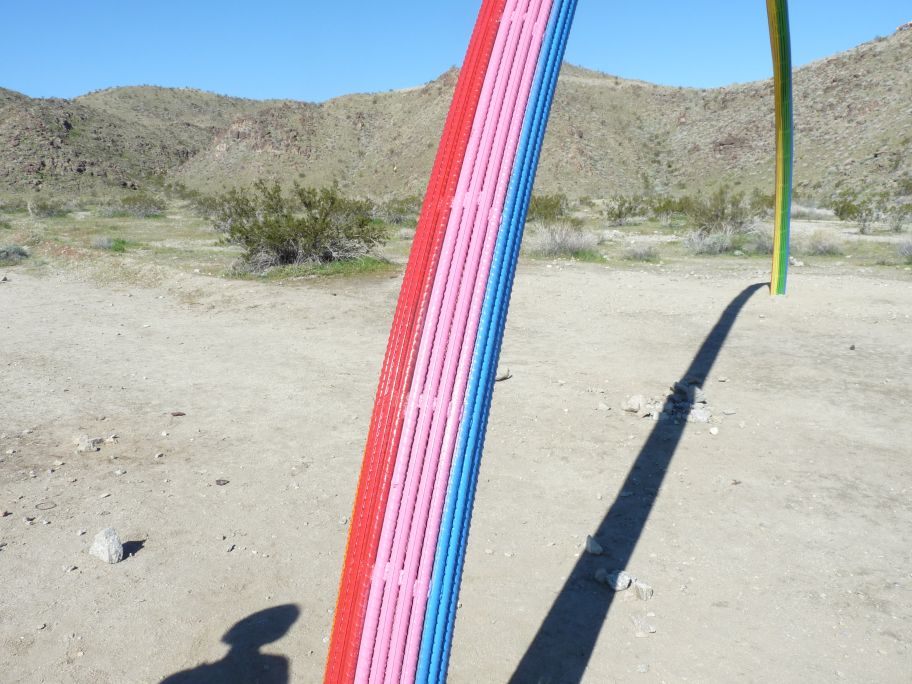 Even Closer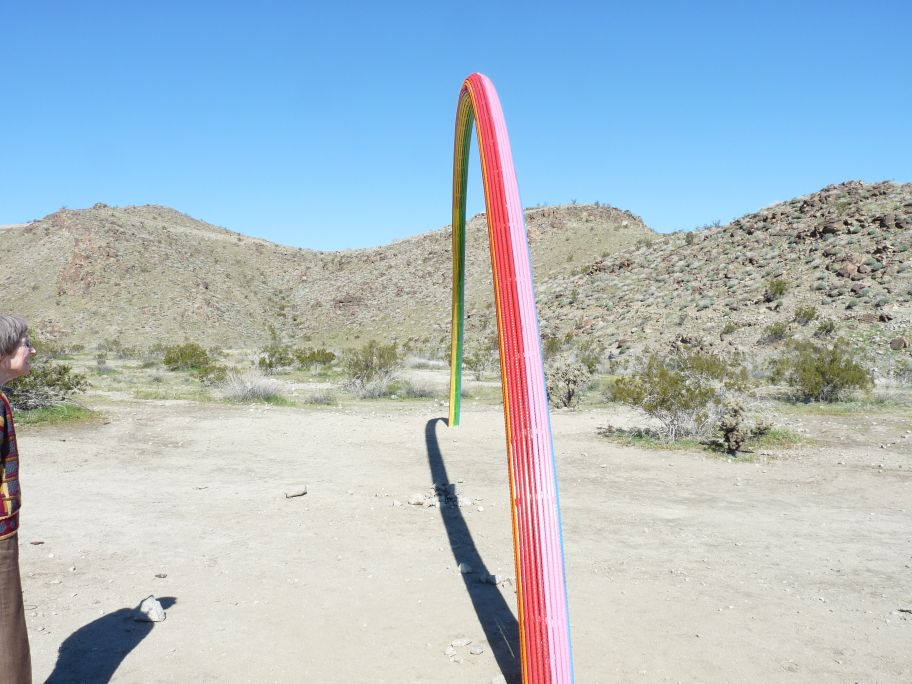 Different Angle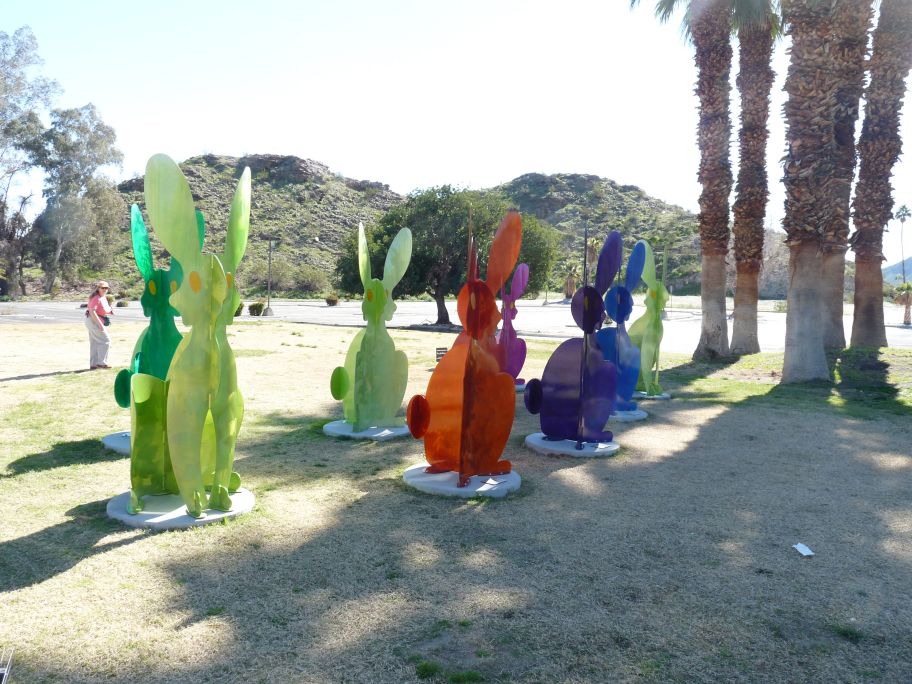 Rabbits next to Highway 111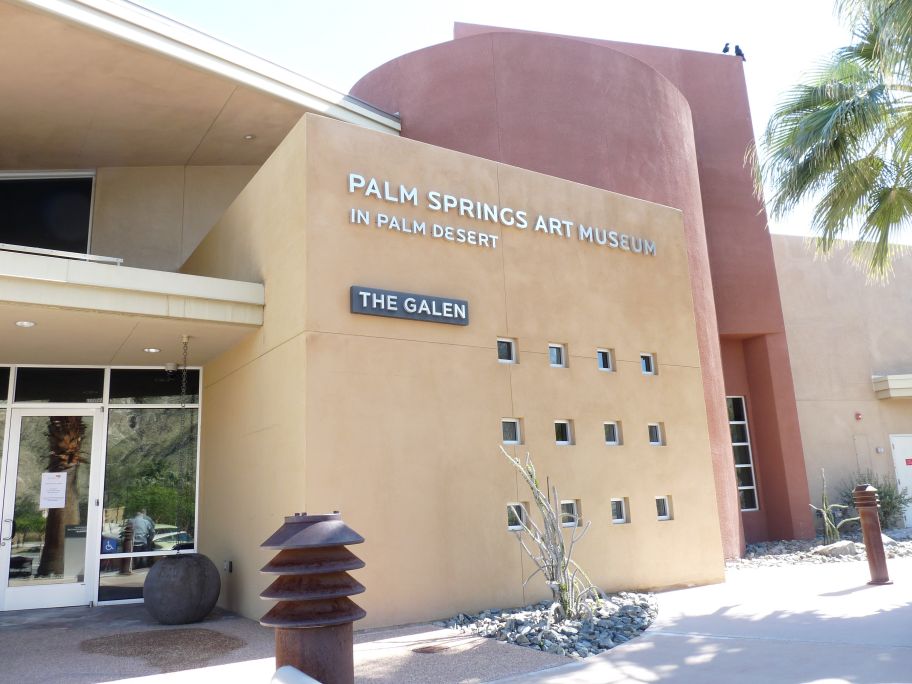 Palm Springs Art Museum, The Galen Annex in Palm Desert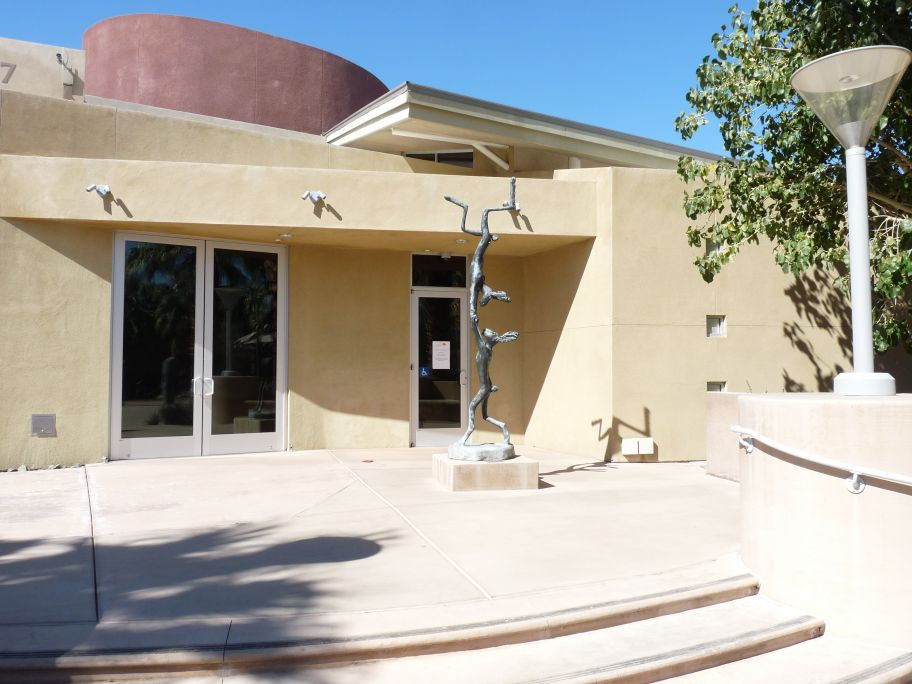 Acrobatic Rabbits behind The Galen in Palm Desert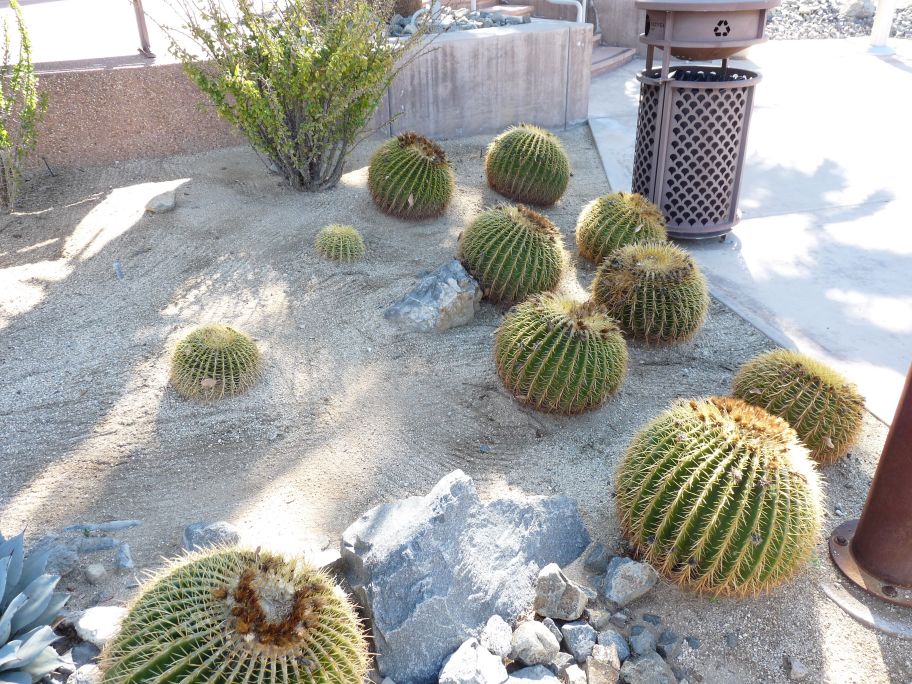 Golden Barrel Cactus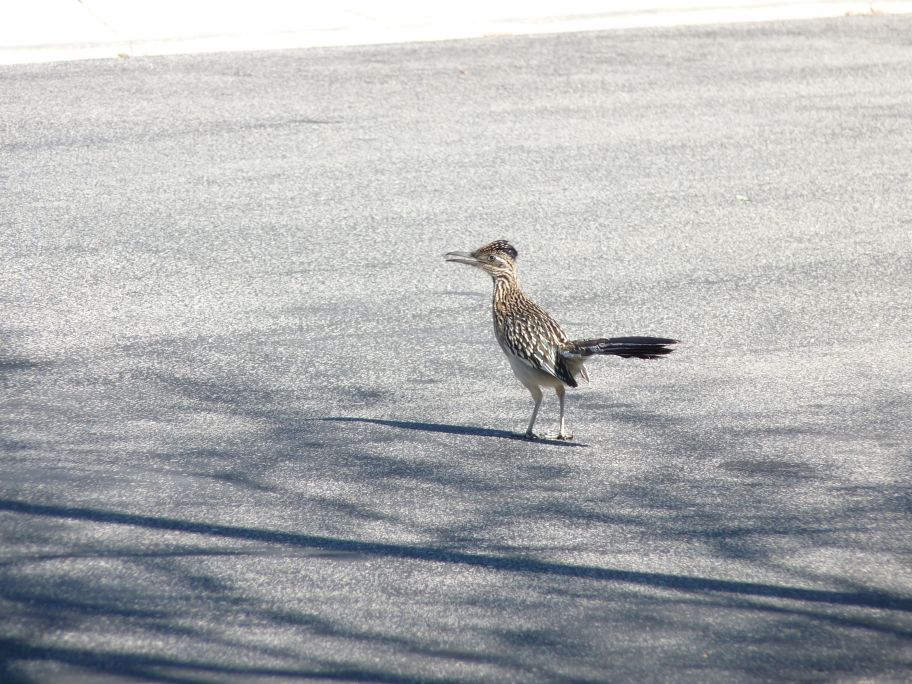 Roadrunner closeup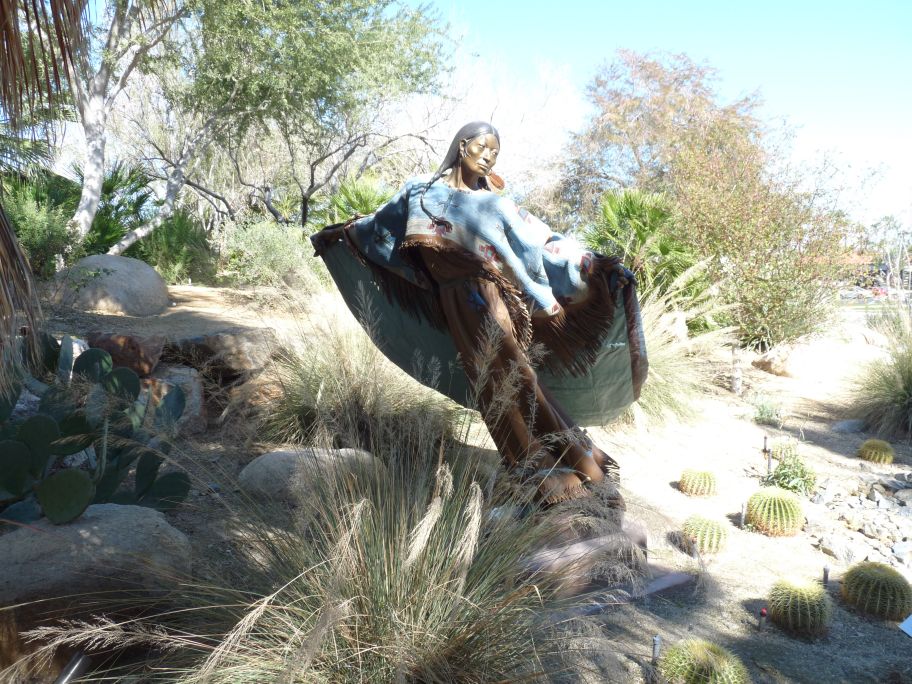 Native Woman
Glass Art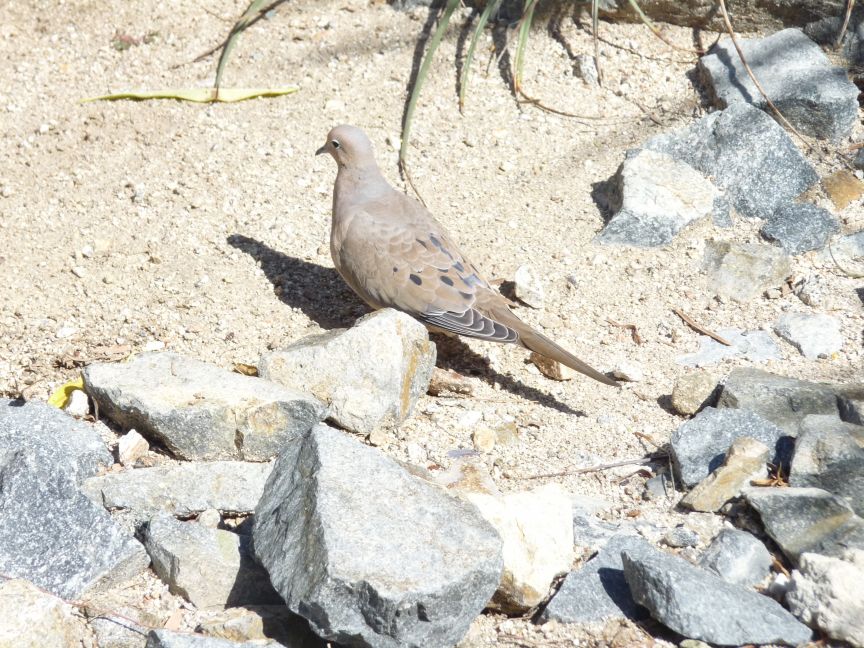 Bird, Bird, Bird Bird is the word; sung by the Trashmen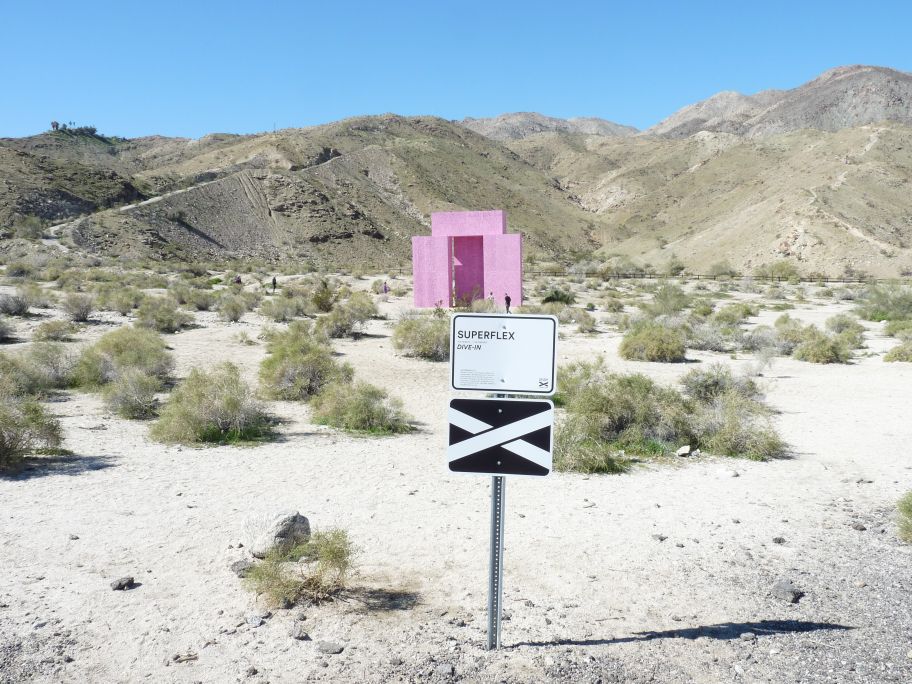 Title: Superflex; Dive In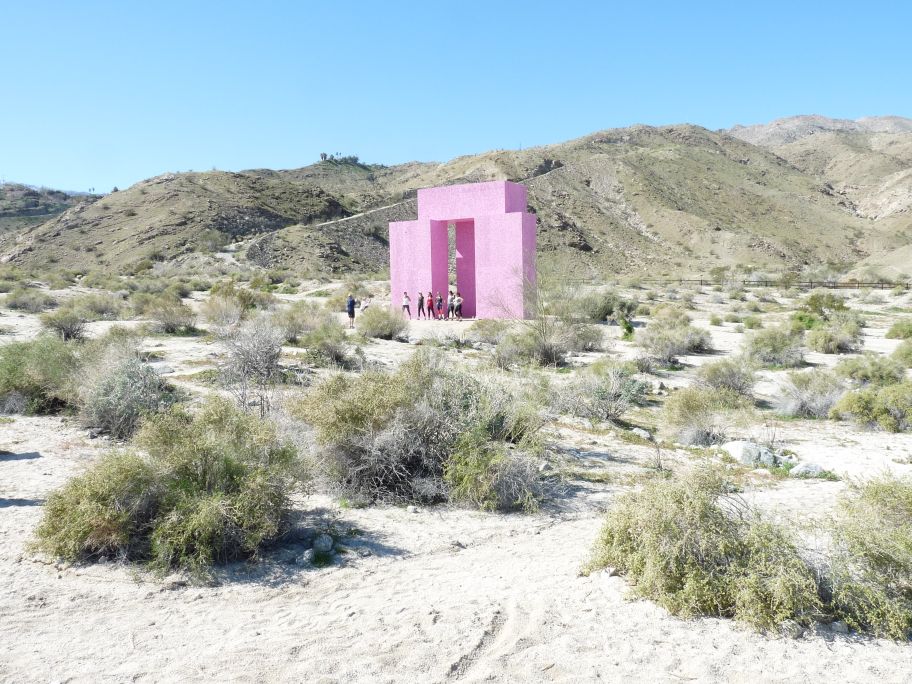 Trail behind Palm Desert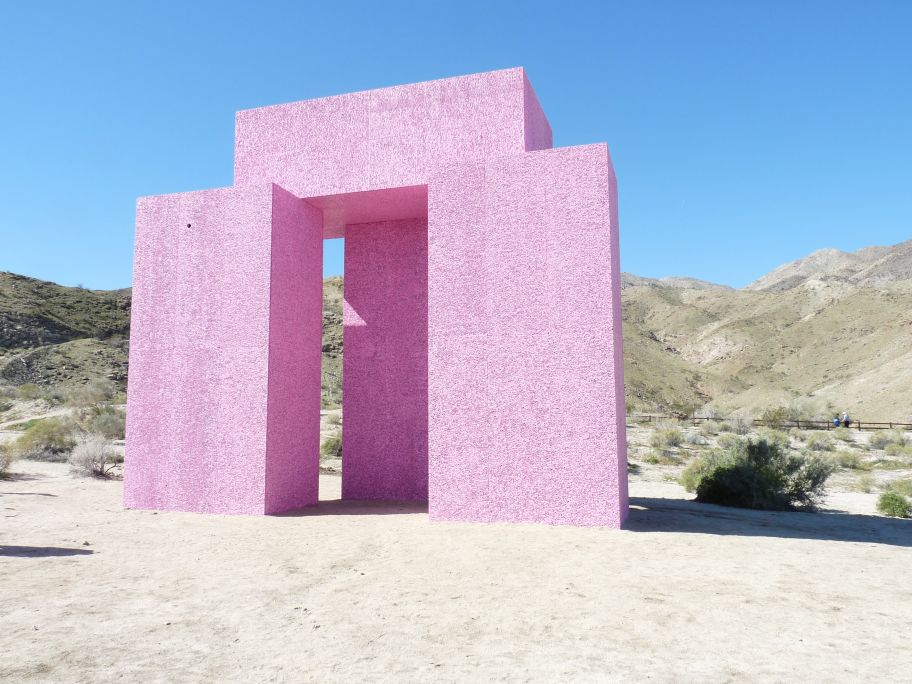 Closer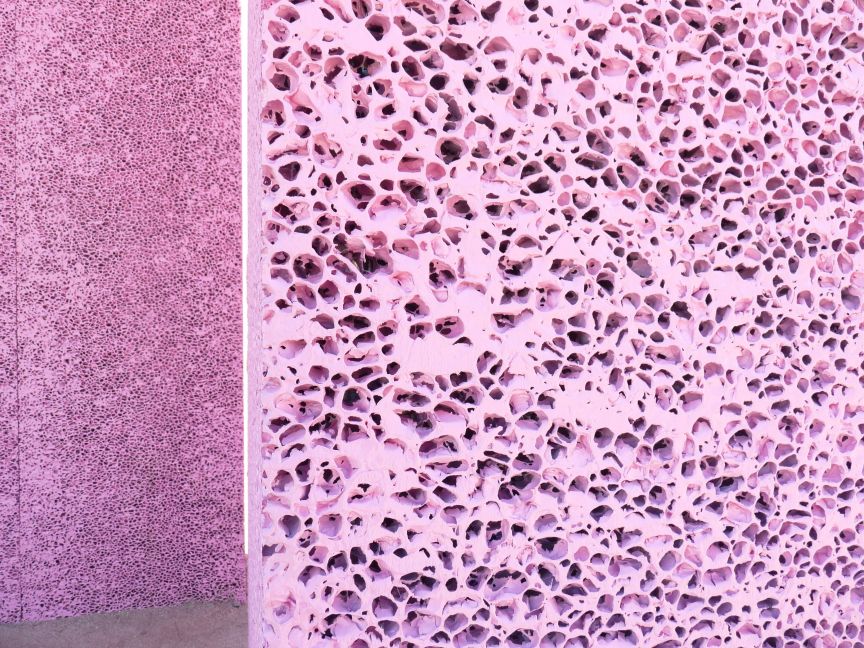 Really Close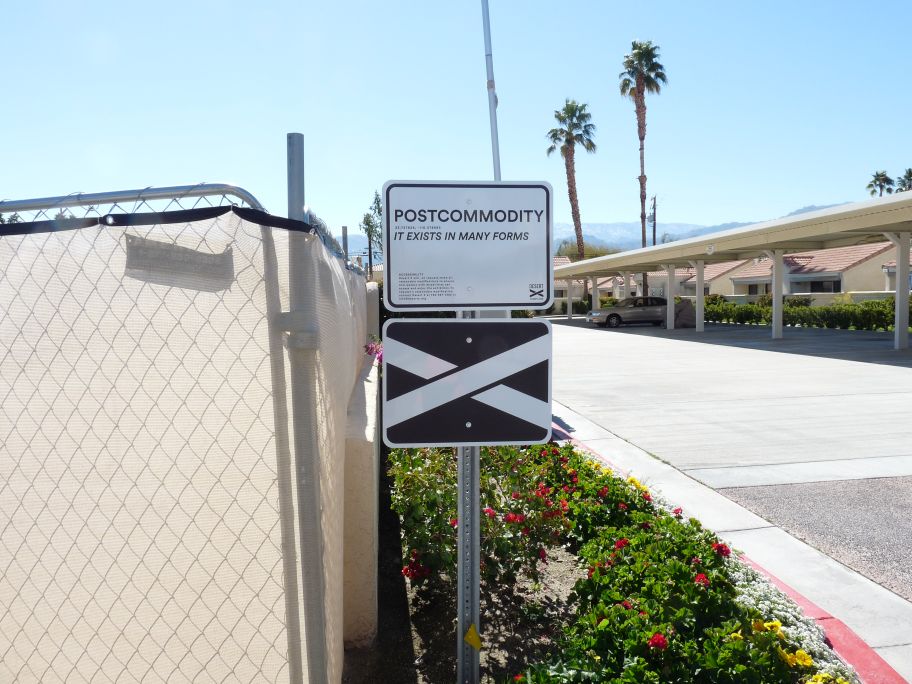 Title: Postcommodity; It exists in many forms.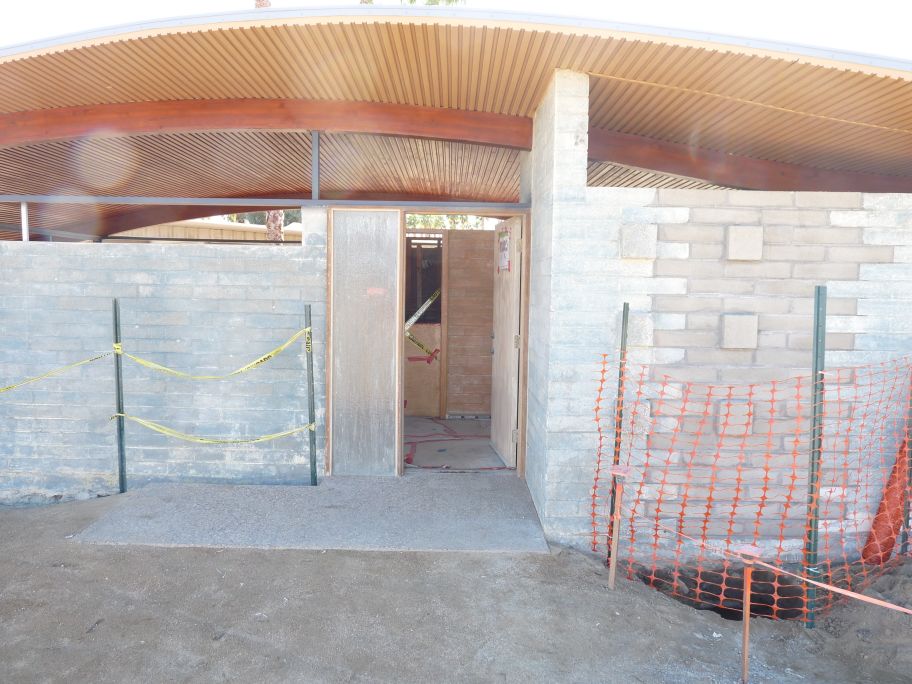 Unfinished Wall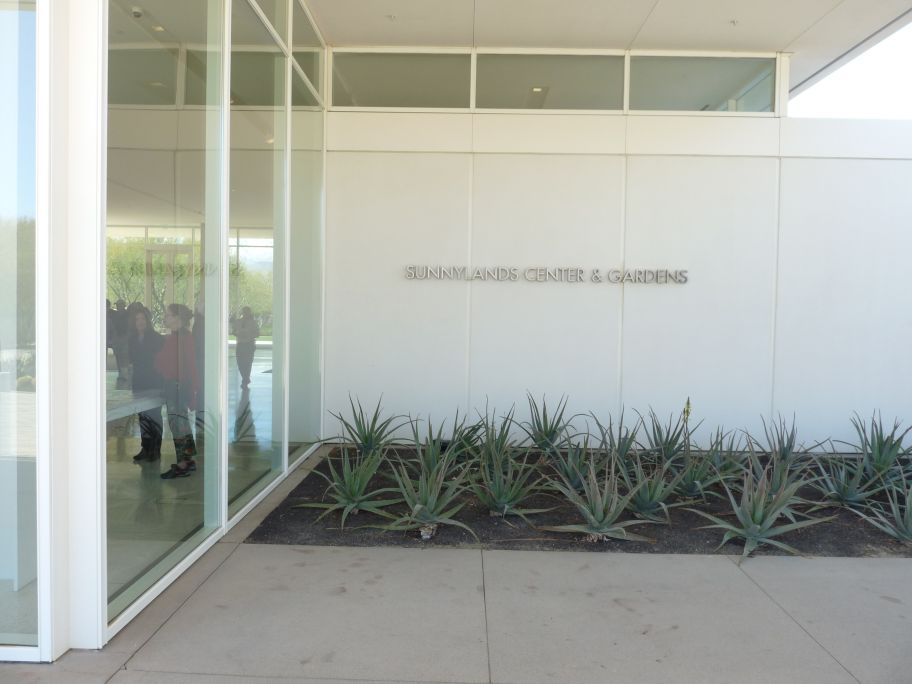 Sunnylands Entrance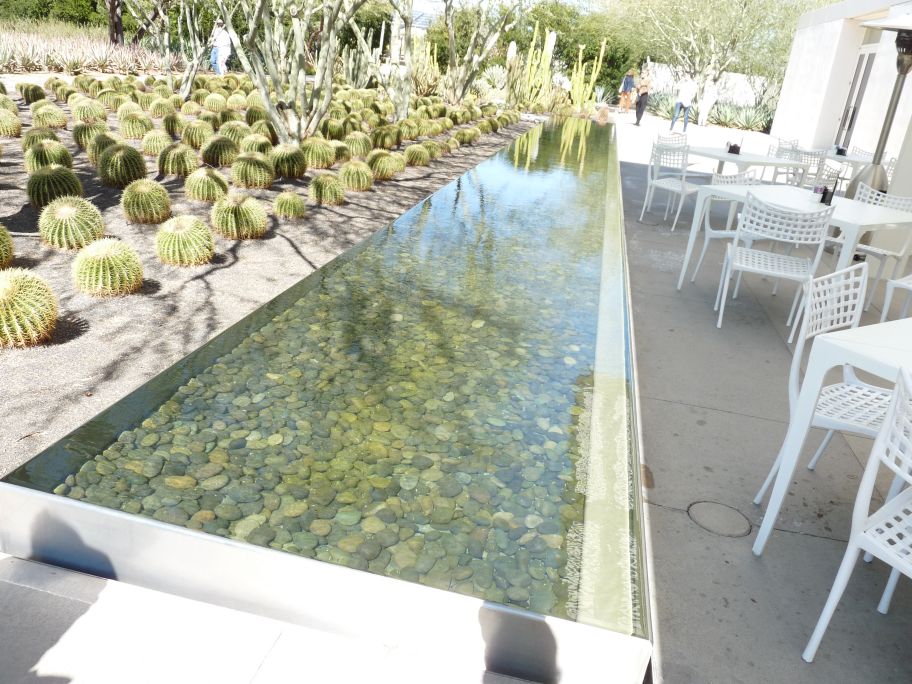 Pond and Dining Area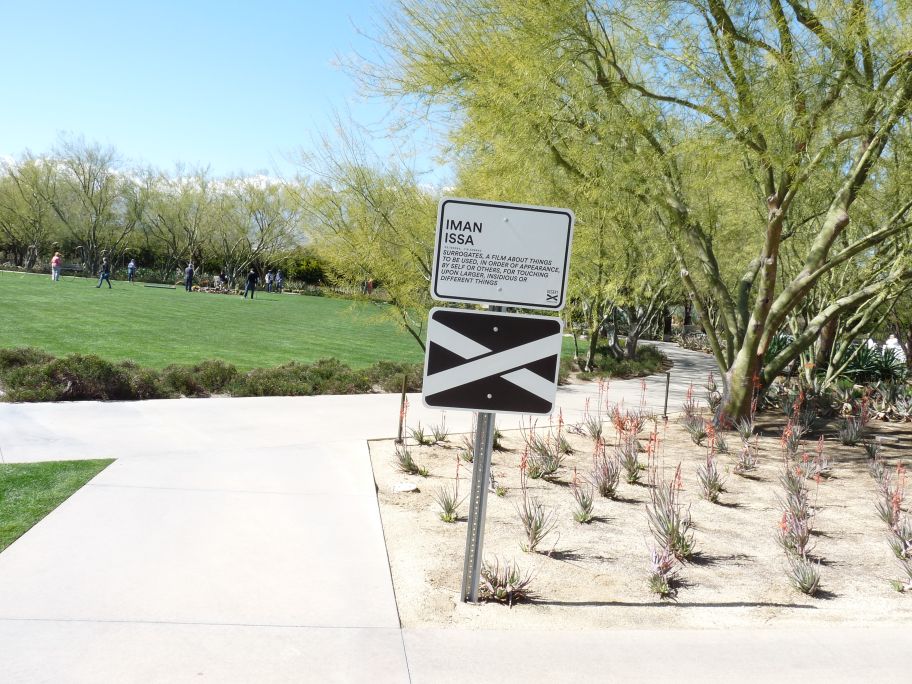 Artist: Iman Issa; Title: Surrogates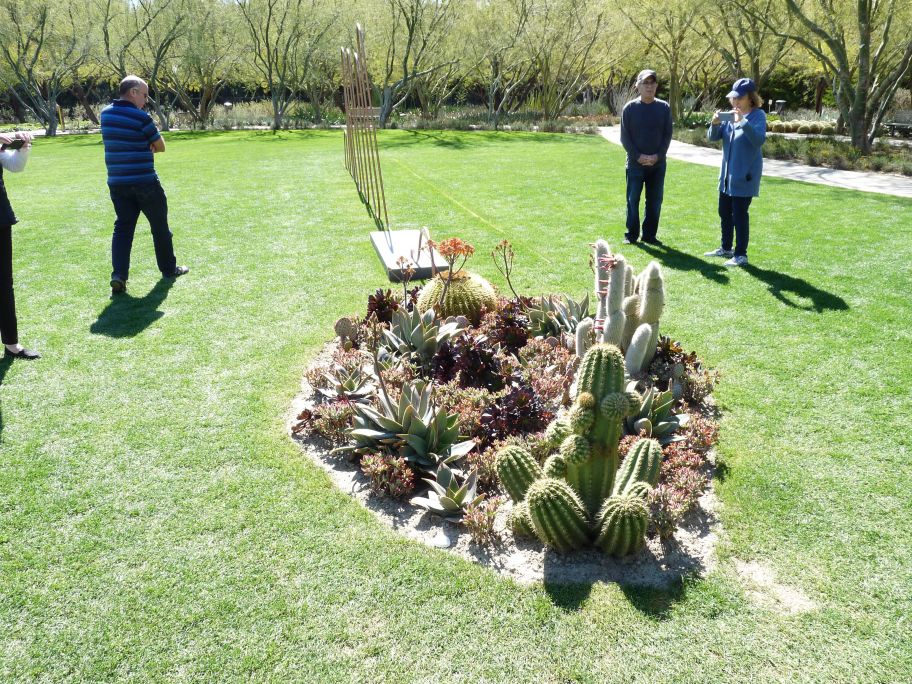 Exhibit Plants
Bent Irrigation Tubing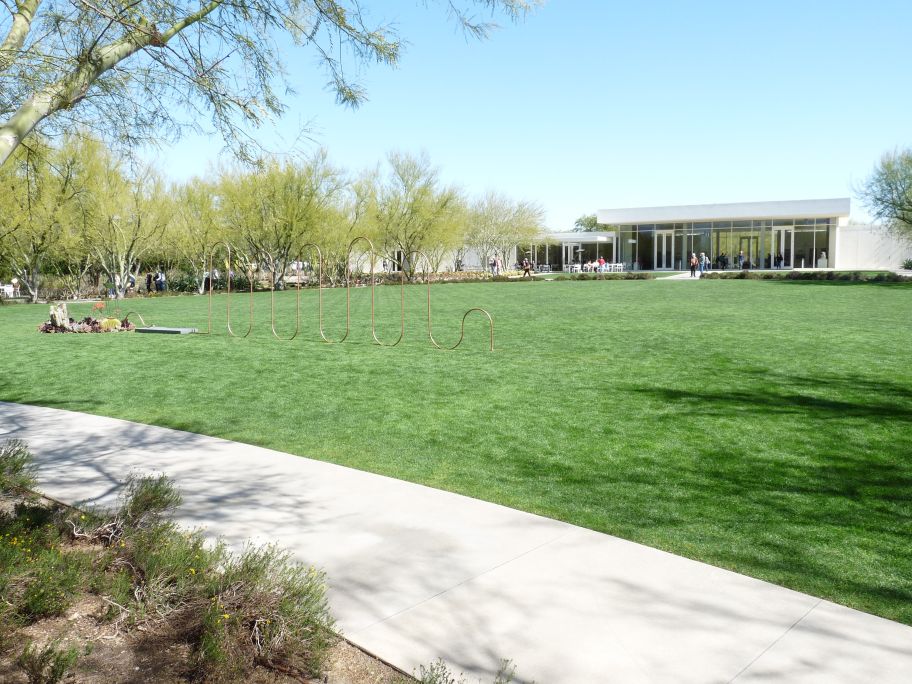 Lawn Behind Museum Building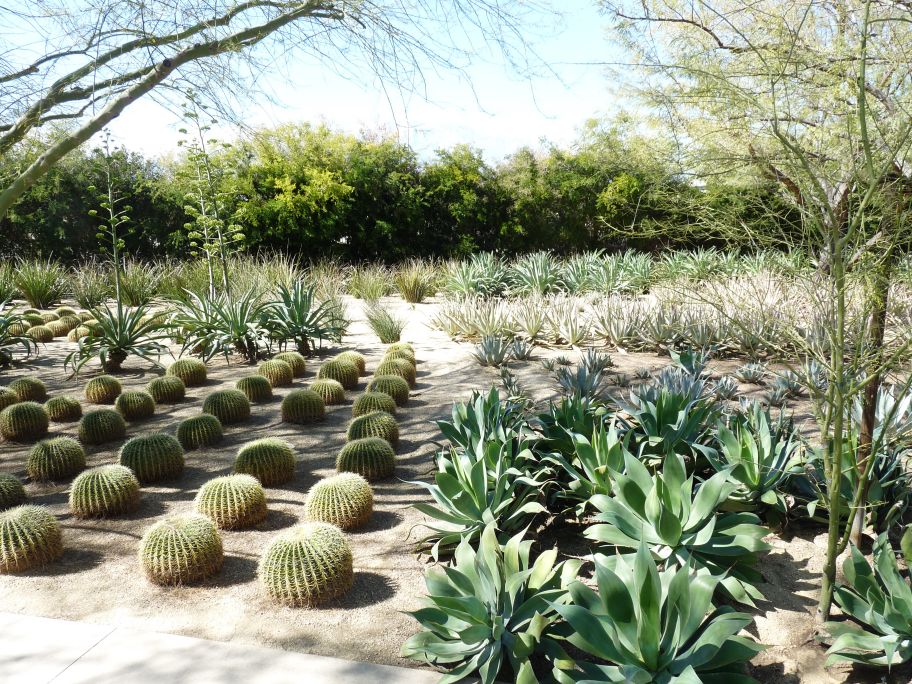 Cactus Garden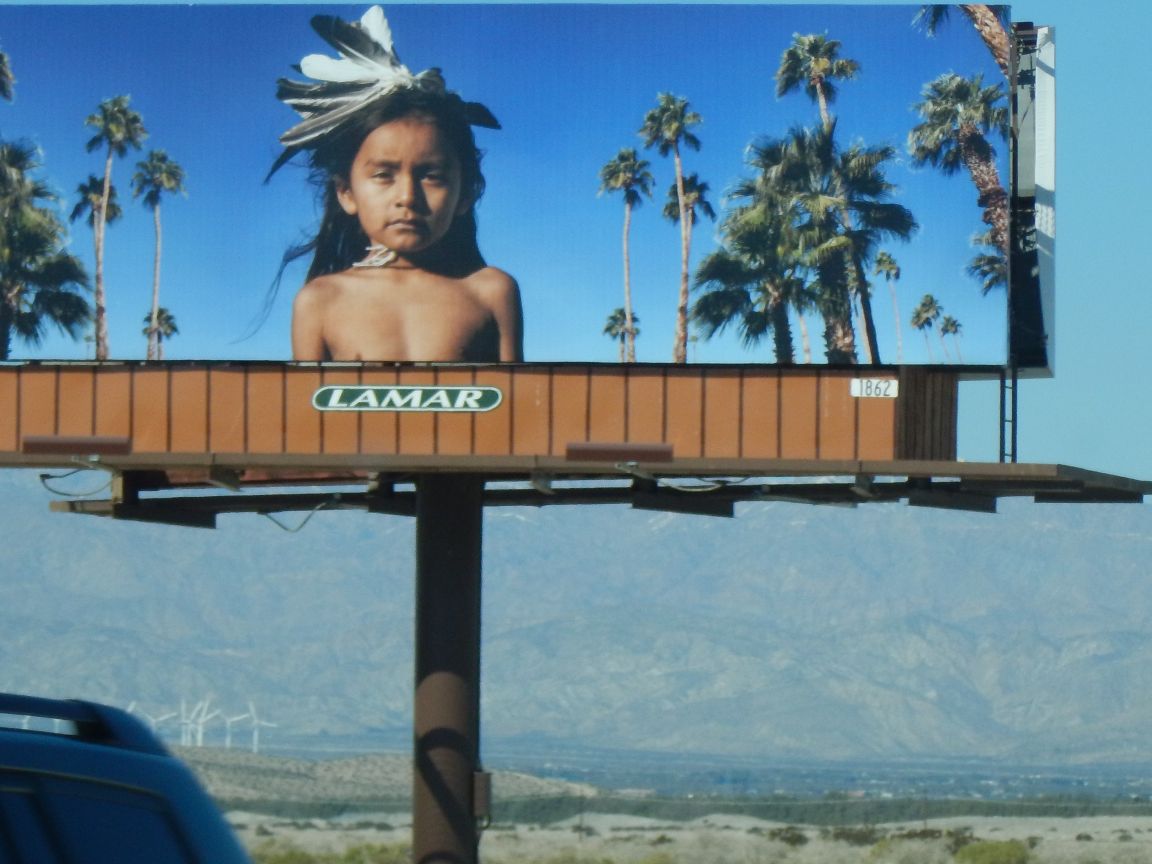 Billboard1. Artist: Cara Romero; Title: Spirits of the Desert.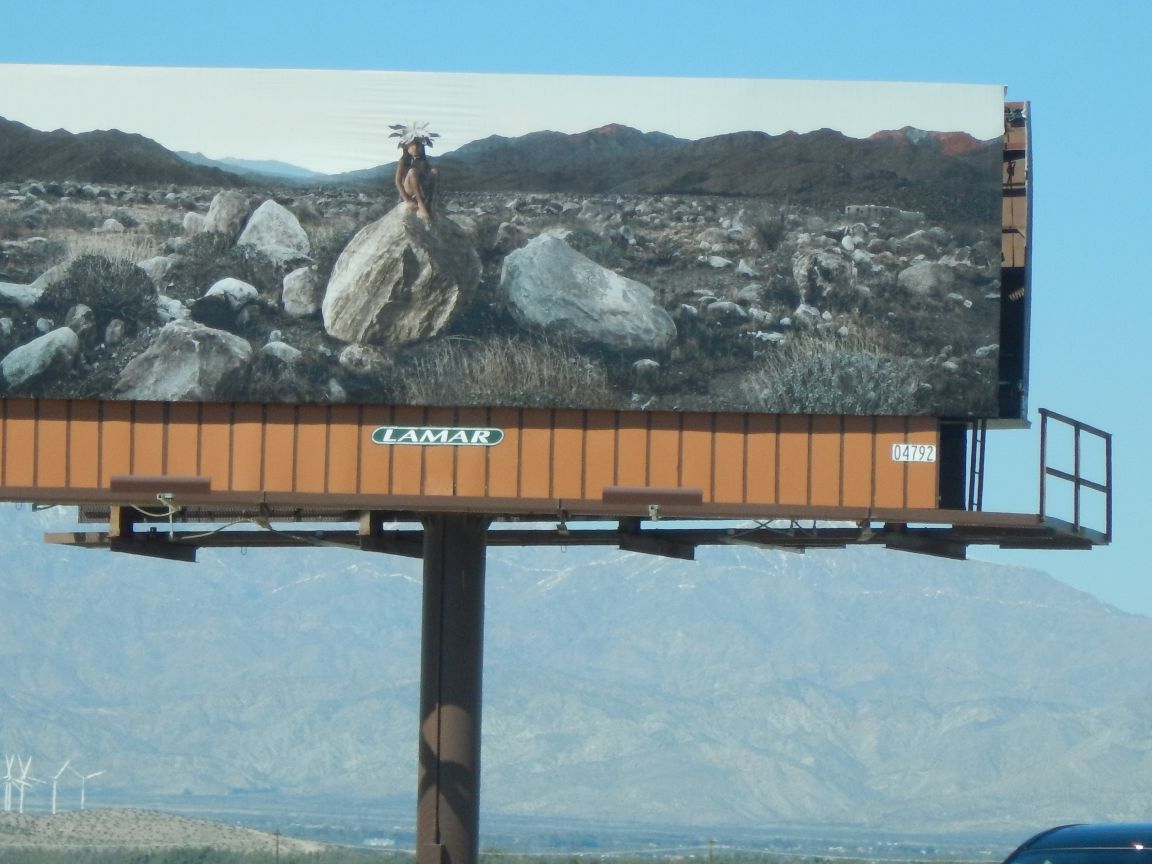 Billboard2. North on Gene Autry Trail.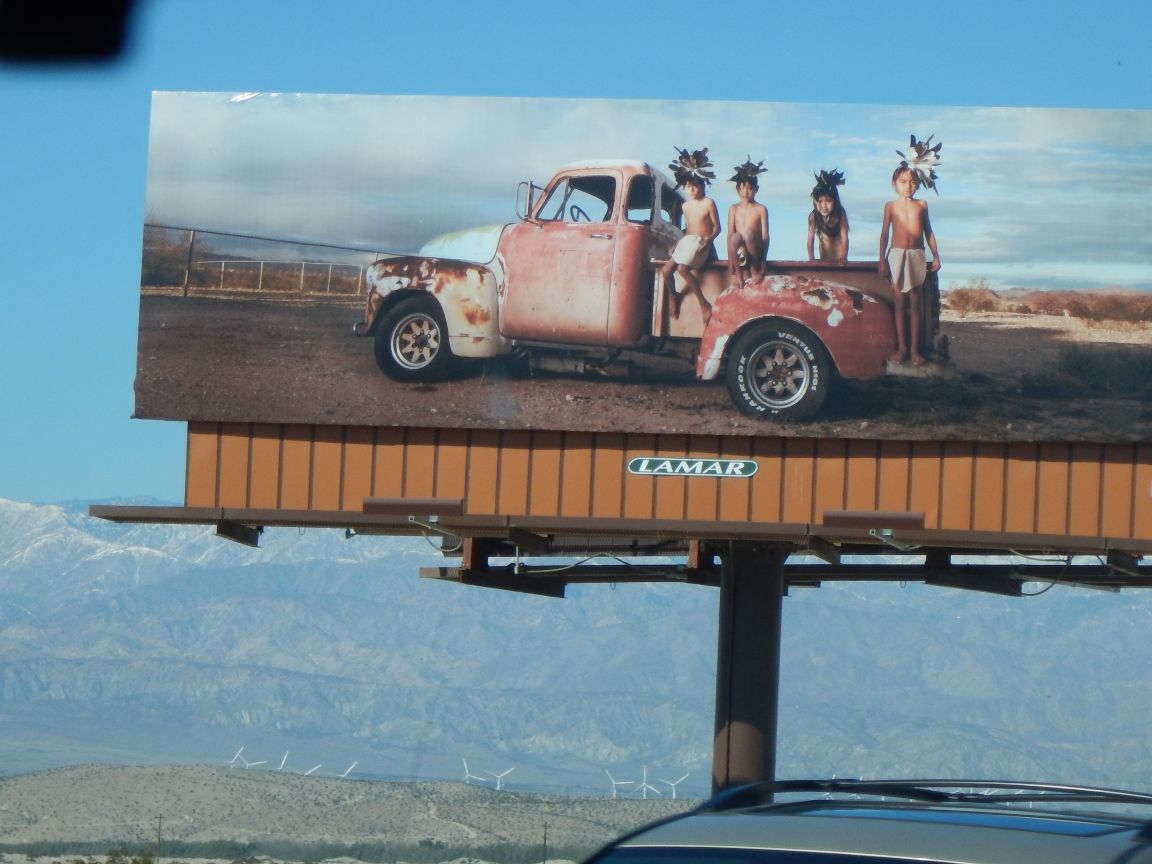 Billboard3. Towards Highway I10.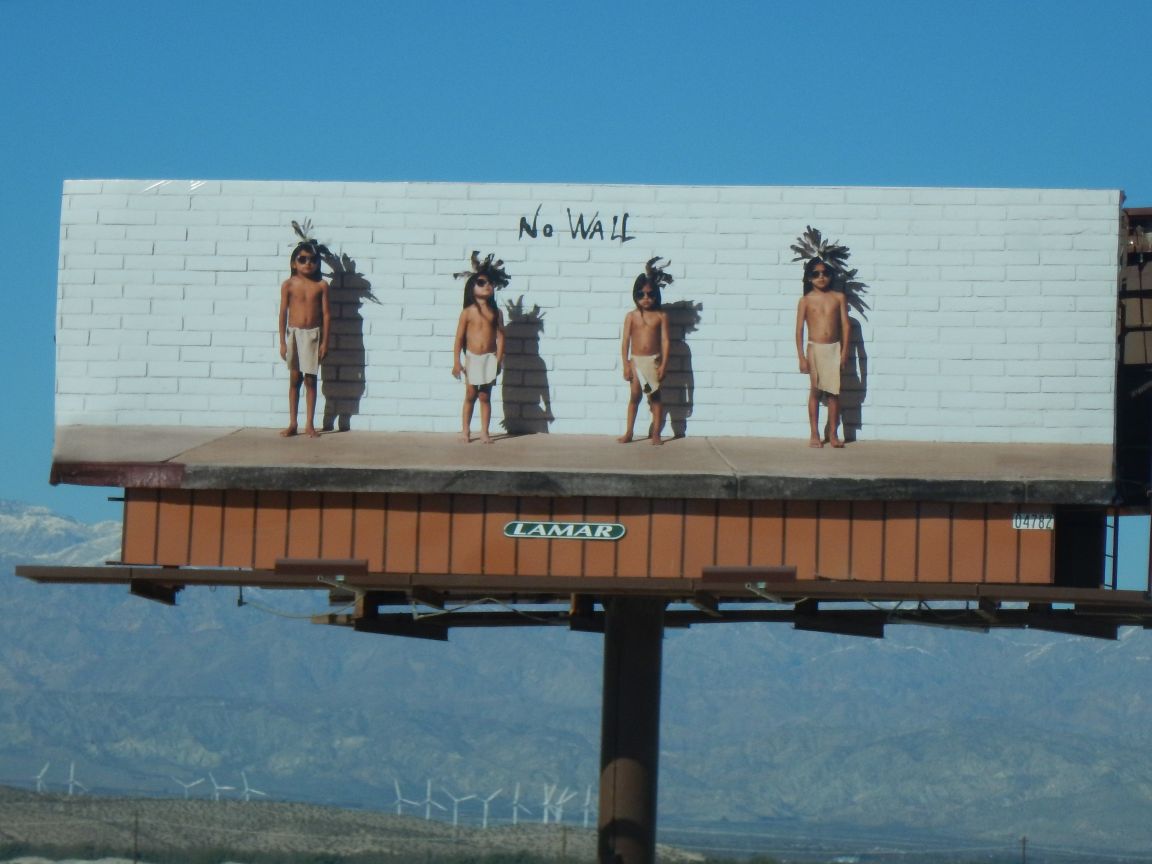 Billboard4. People from the past.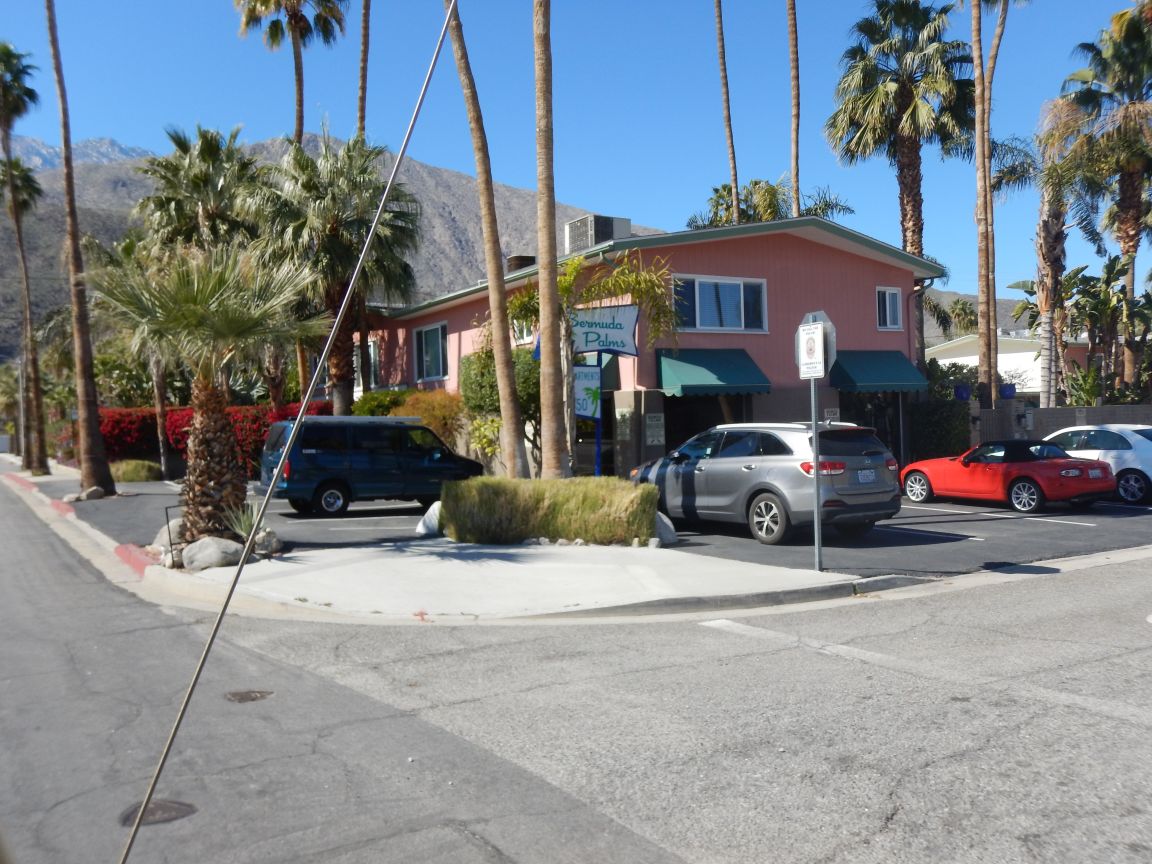 Bermuda Palms on South Palm Canyon Drive; Aunt Mary(and Sam)Lang used to stay here in winter.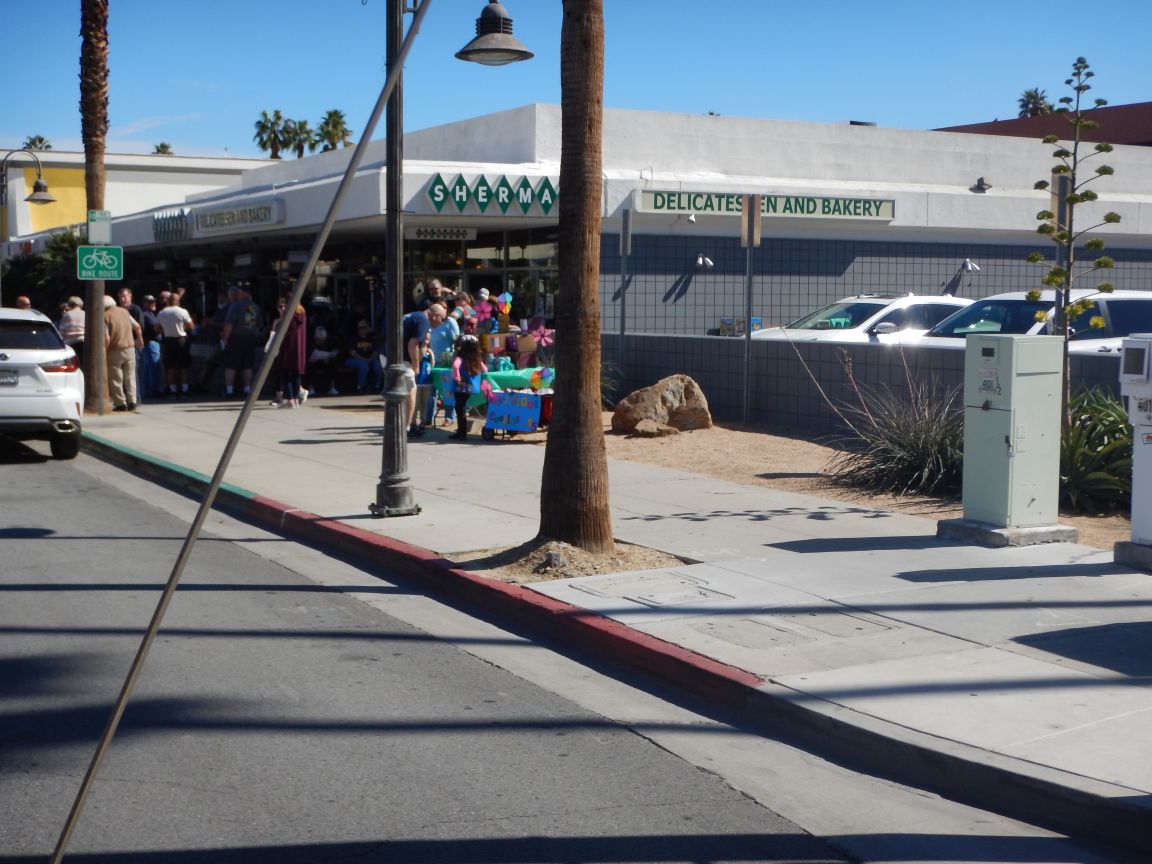 Sherman's Deli; Cousin Sherman never came here.