Palm Springs - Feb 2017 - DesertX
Robert, Linda, Tony, Louis and Chris went on a tour of various sites in the Palm Springs area in February 2017. We had heard of the DesertX exhibition due to an article in the Los Angeles Times, so we visited the main Palm Springs Art Museum to look at the art there and get some information. Two of the DesertX art forms were there as was a map of where to find the rest. Off we went, attempting to find some of the DesertX (www.desertx.org) locations. In general, we failed. One was not yet completed; two said come back later; one was a giant sand ashtray, two were unfindable; the last was on the grounds of the Sunnylands Center and Gardens, but no one there had heard of it. In our search, we even tried the Palm Springs Air Museum but the hangars were closed for some sort of private event. We surrendered to reality and visited the glass exhibit at the Art Museum Annex in Palm Desert. All was not lost, we agreed to return for the Annenberg Estate and Conference Center tour.
----
The next day, Louis and Chris set out to find some of the DesertX locations with the provided map. The main problem was the lack of GPS device. The locations in GPS LatLong were apparently accurate, but the street locations left much to be desired. We actually found THREE(!) good art locations for pictures. After some more Internet research, we have some idea about some of the other DesertX locations. The DesertX center is at the ACE Hotel on East Palm Canyon. The exhibits are supposed to be available until April 30, 2017, but natural degradation is likely. To quote the Palm Springs newspaper:
----
"Desert X, which runs through the Coachella Valley Music and Arts Festival and Stagecoach: California's Country Music Festival before coming to an end April 30, has 16 different art exhibits stretching 45 miles between the area west of Desert Hot Springs and Coachella, all of which have been designed and constructed by almost 20 different acclaimed artists such as Rob Pruitt, Claudia Comte and Juliao Sarmento and curated by Neville Wakefield." The Guardian published some professional pictures of the DesertX locations: https://www.theguardian.com/artanddesign/gallery/2017/feb/28/desert-x-art-installations-palm-springs-pictures
----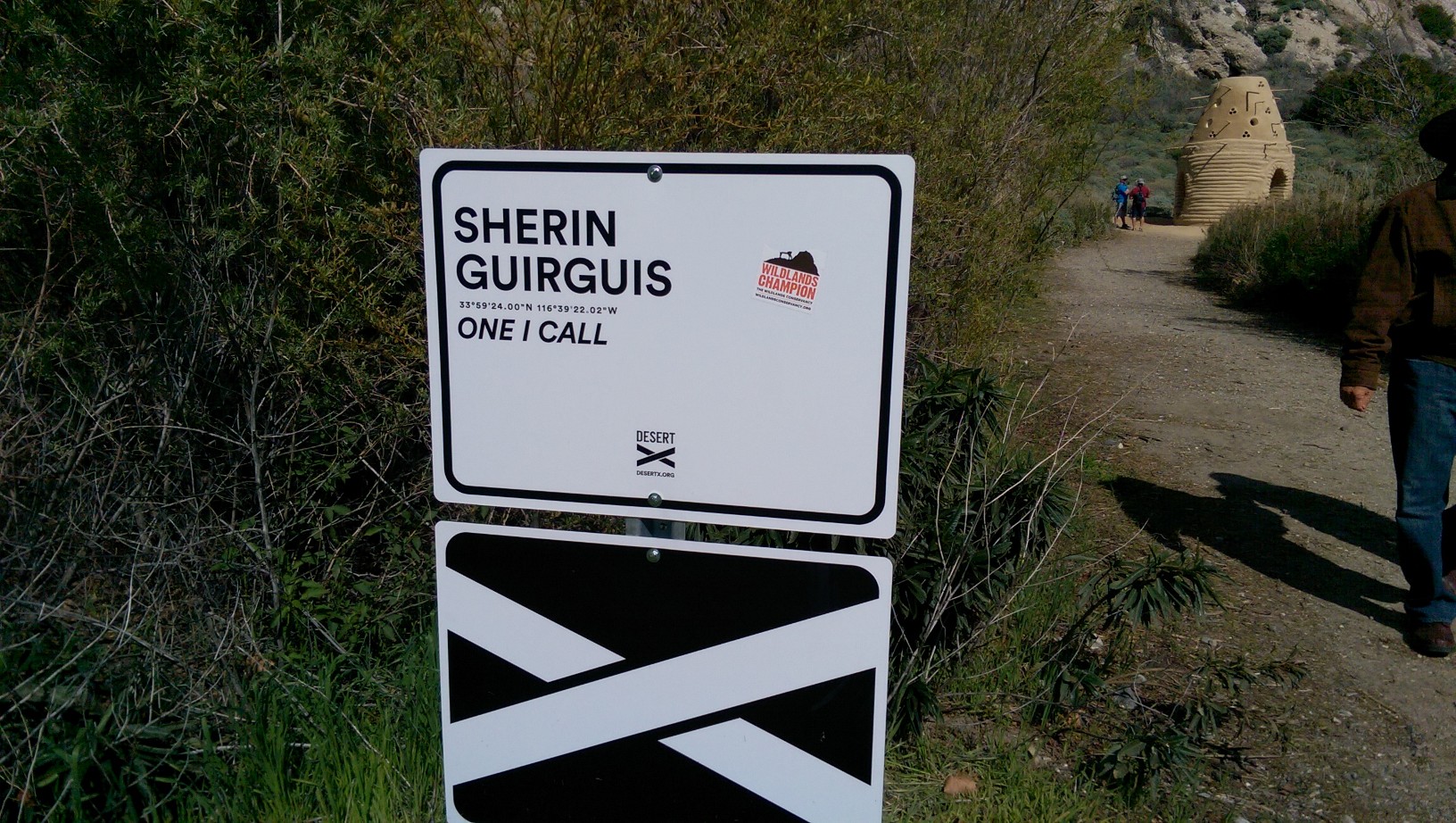 #1 - Guirguis, One I Call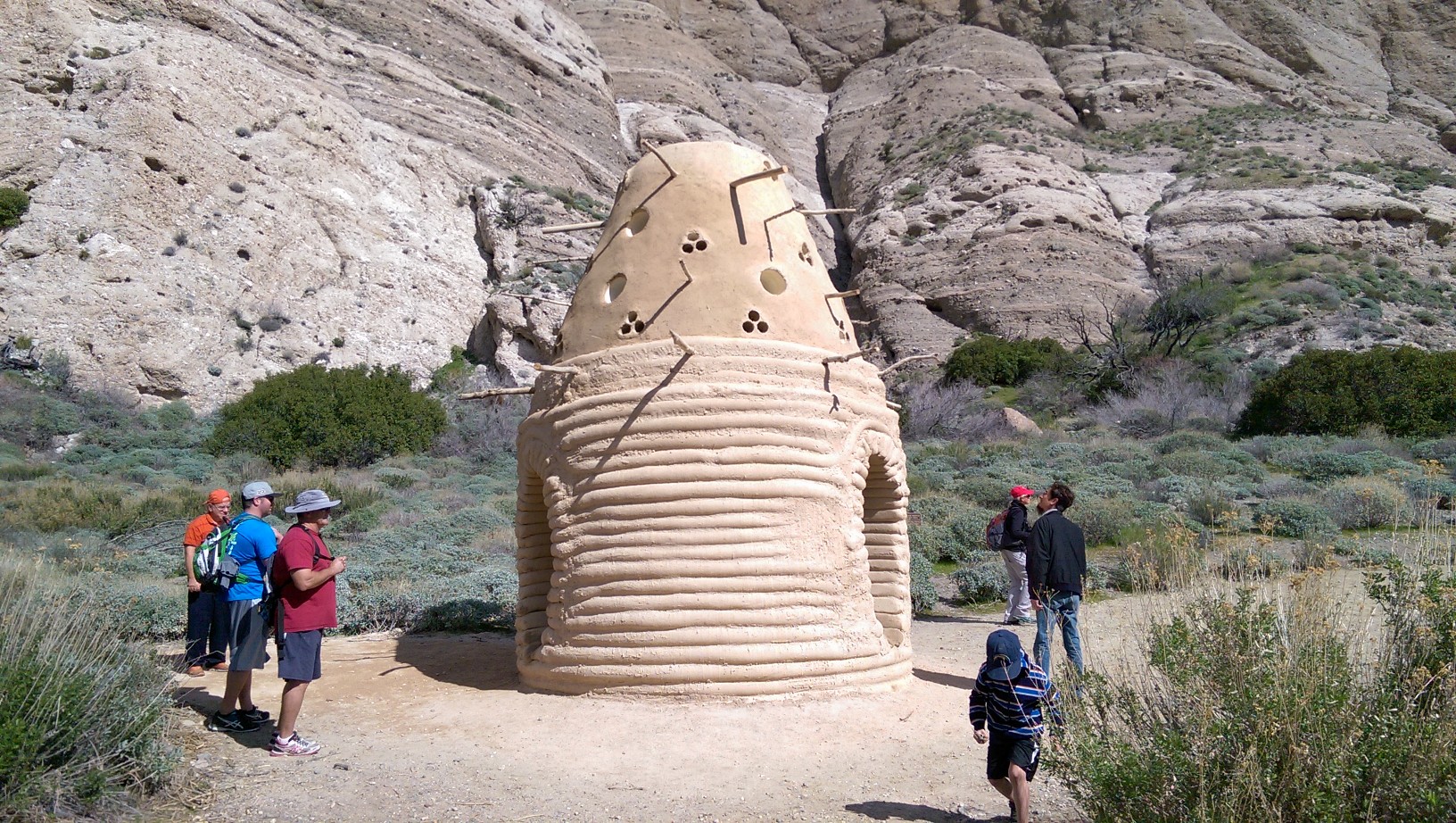 #1 - Guirguis, One I Call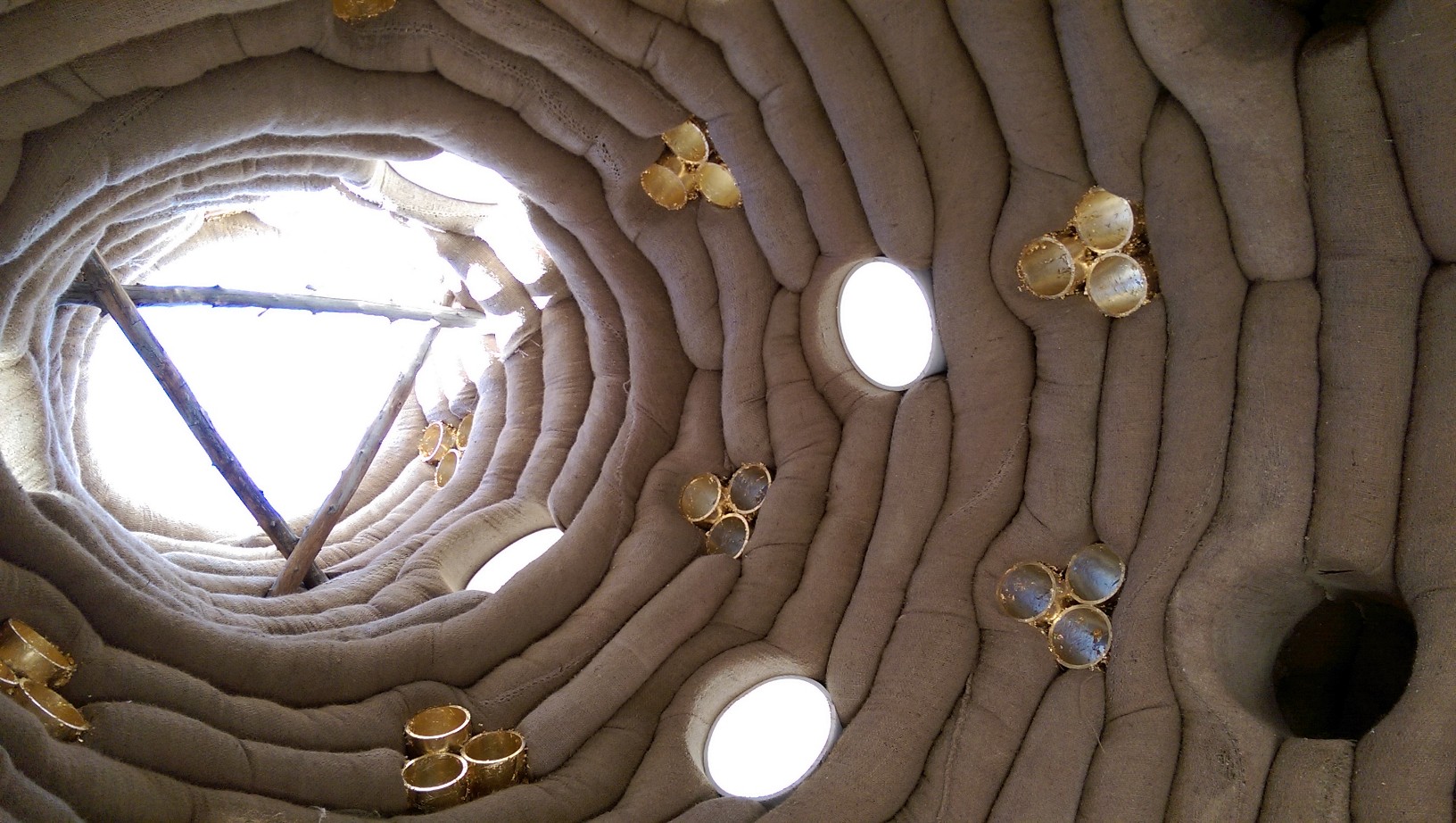 #1 - Guirguis, One I Call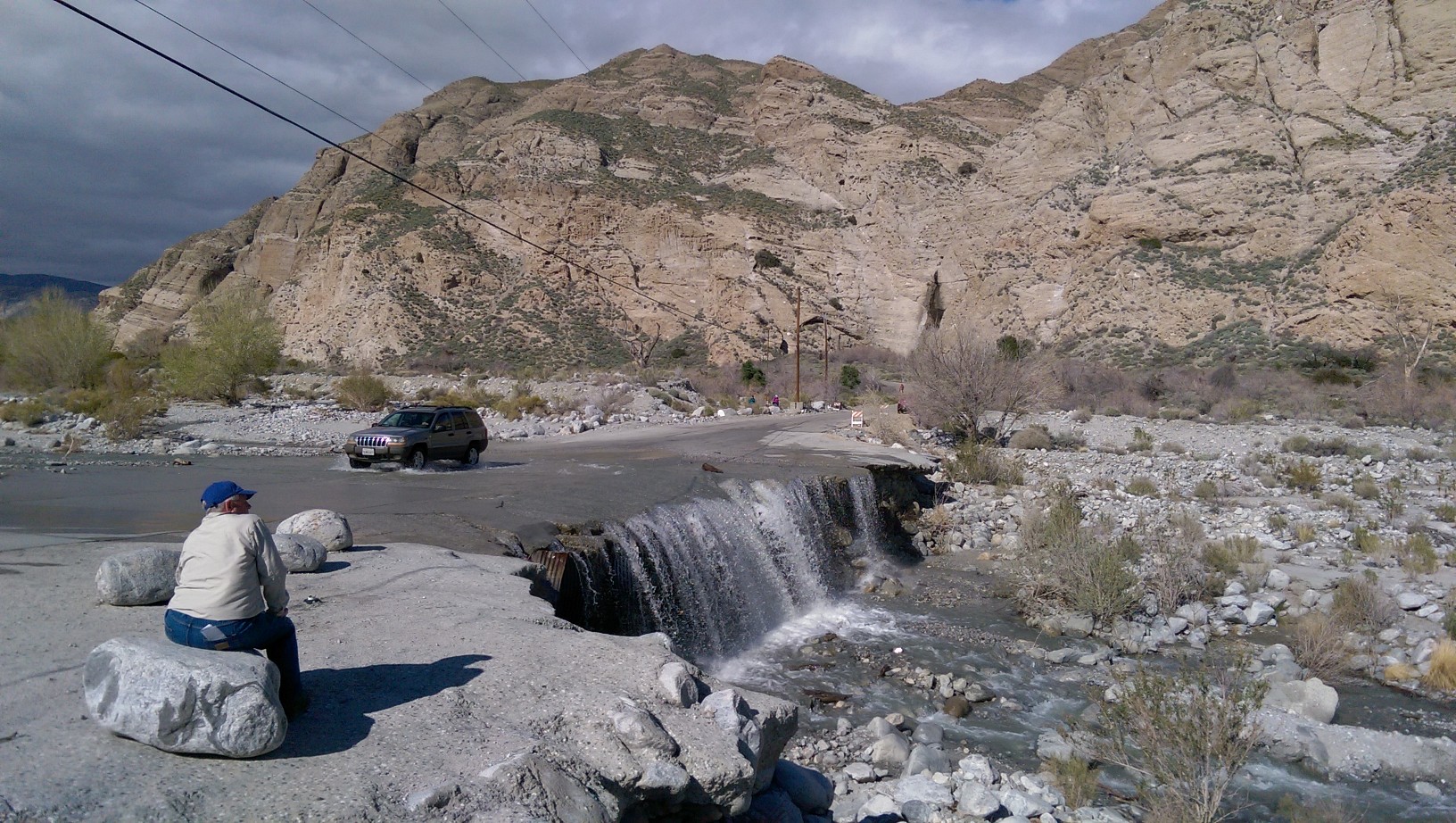 Whitewater Preserve Road; there are culverts under the road on this side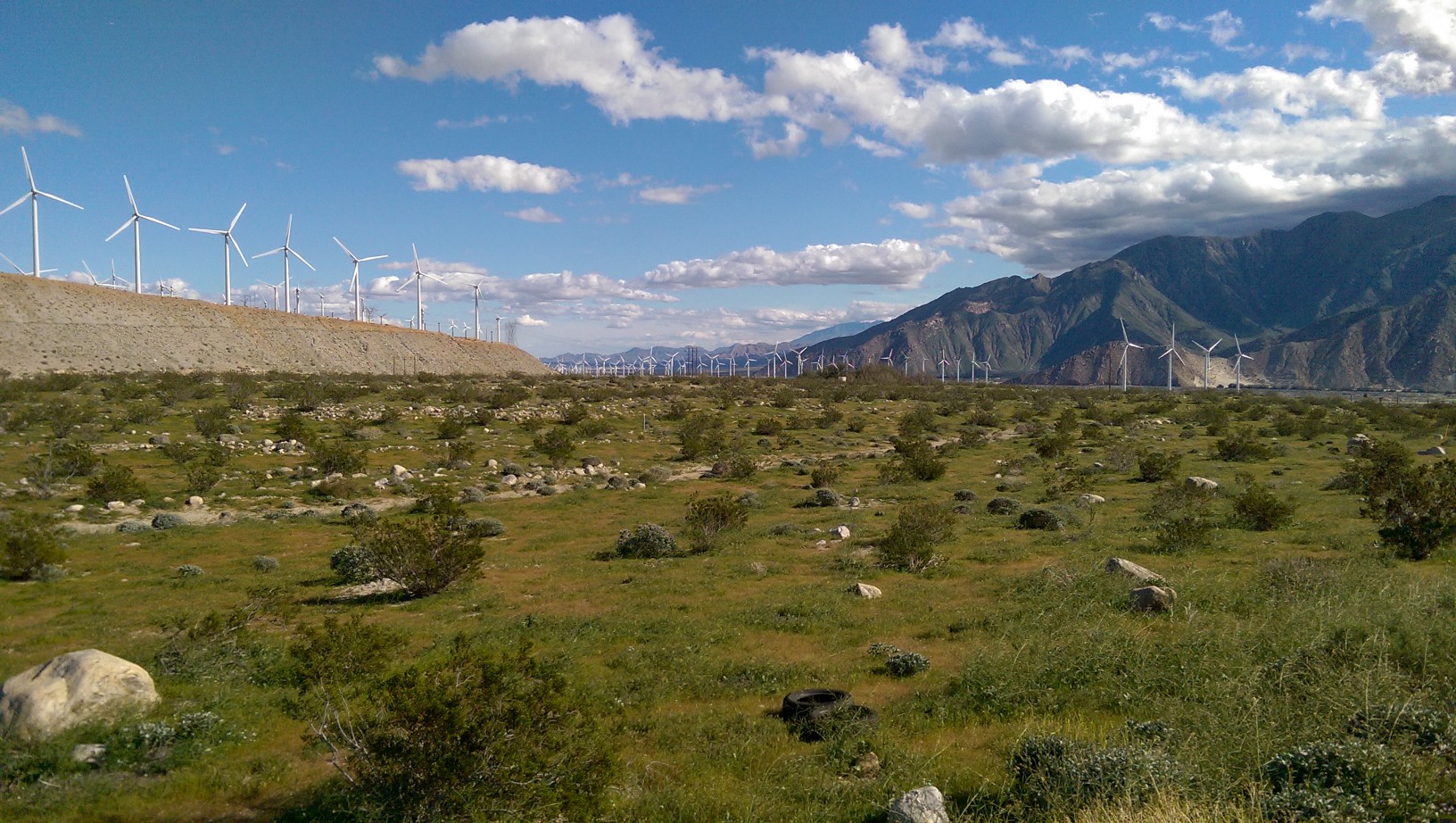 Whitewater River Valley; Mt. San Jacinto opposite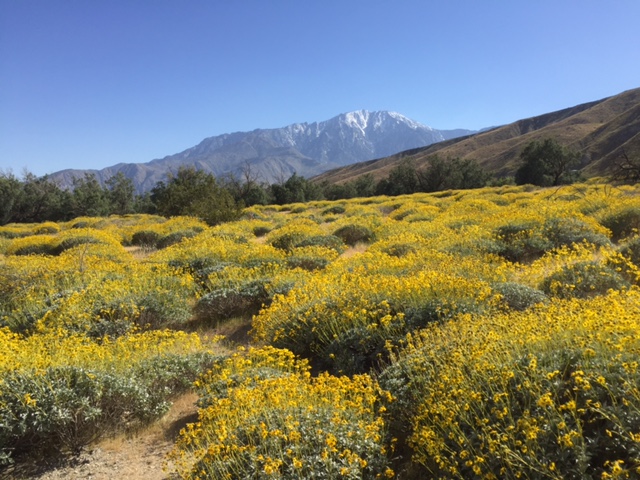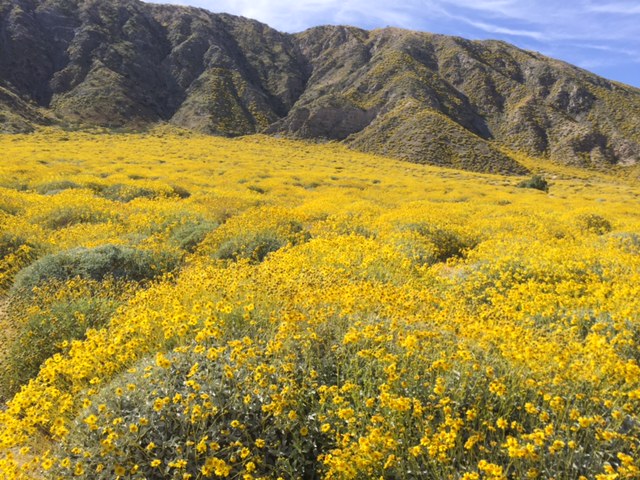 Whitewater River Valley; Spring Flowers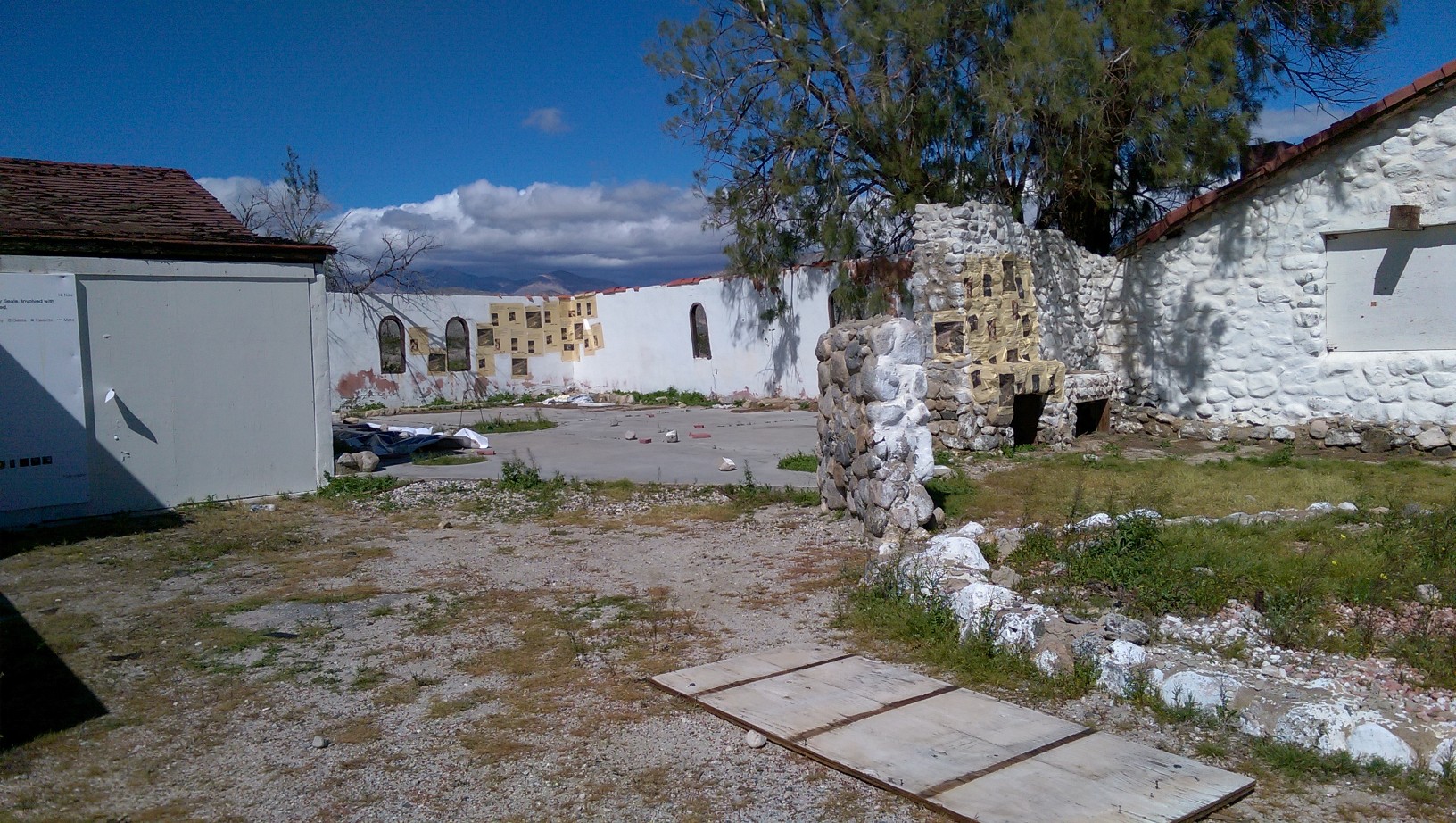 #2 - Prince, Third Place; a family relationship discussion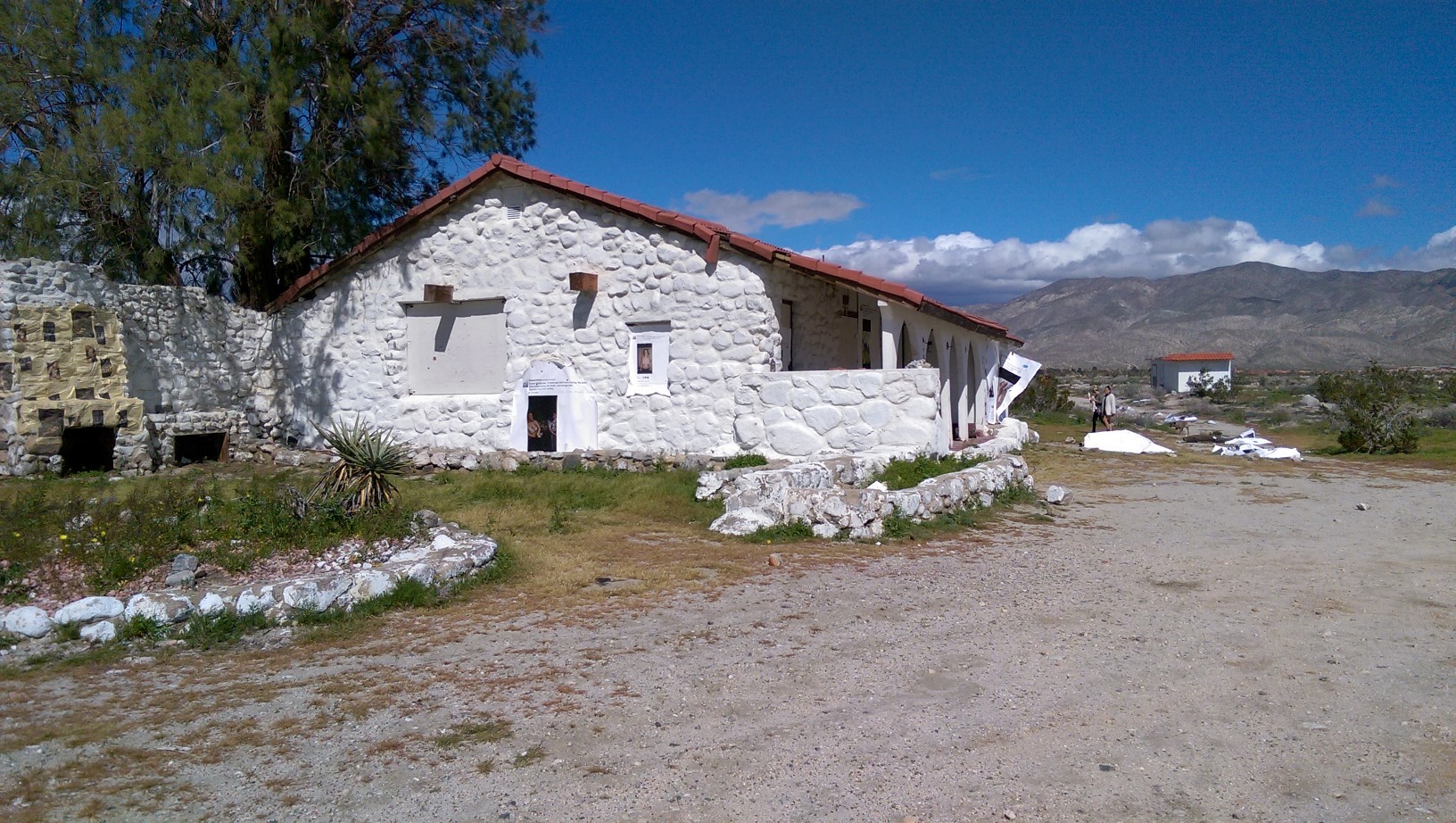 #2 - Prince, Third Place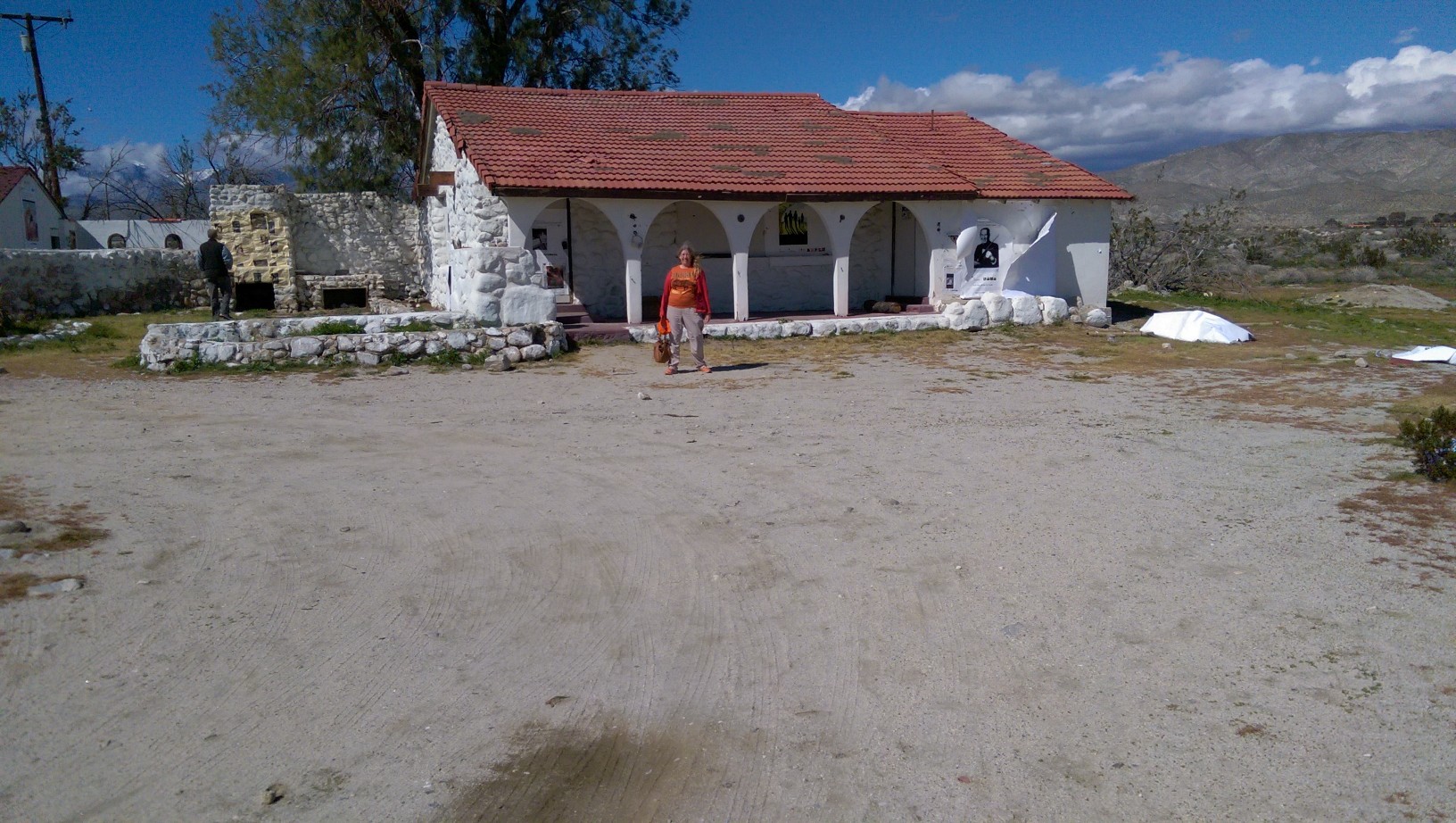 #2 - Prince, Third Place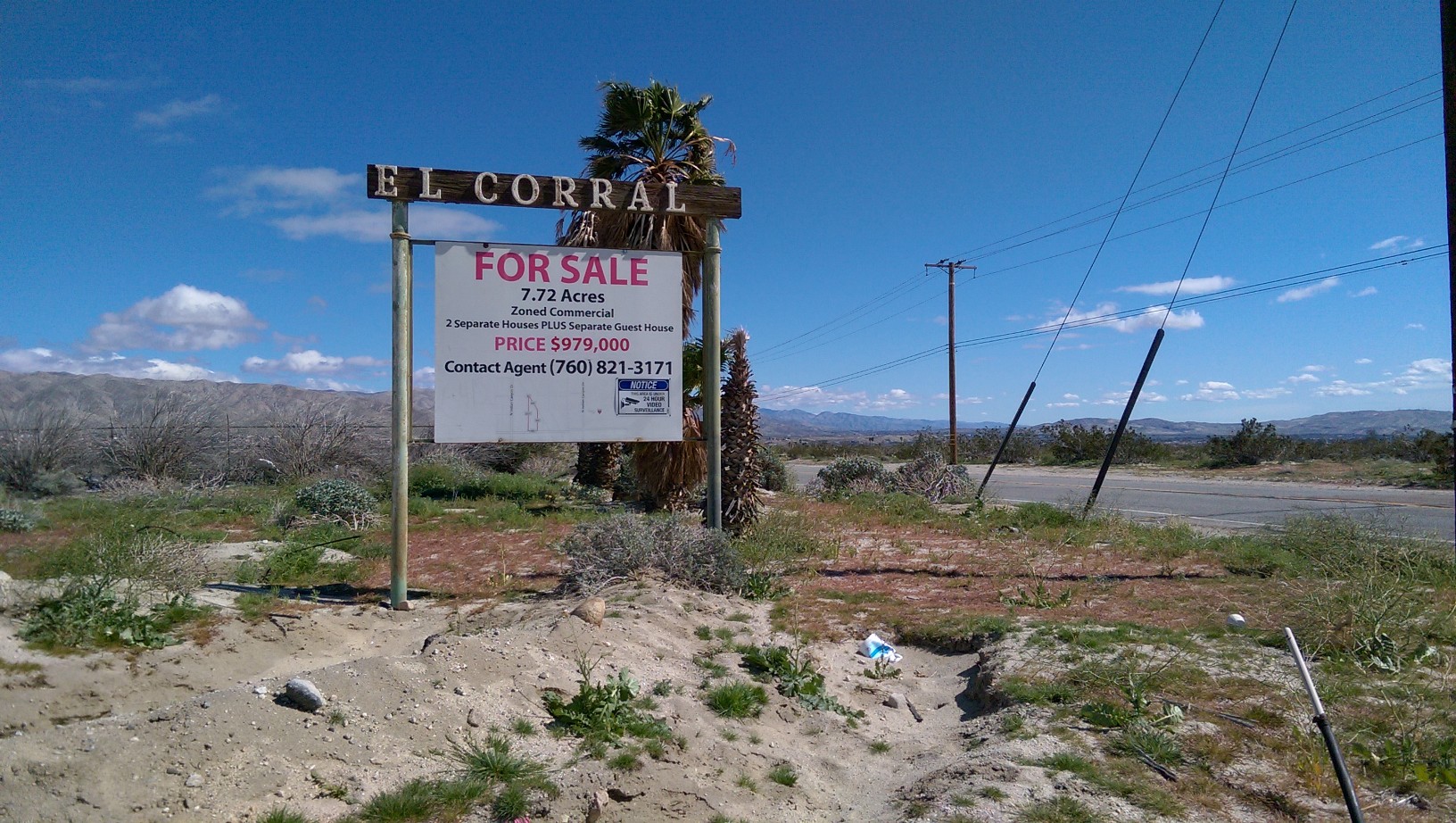 #2 - Property for Sale Sign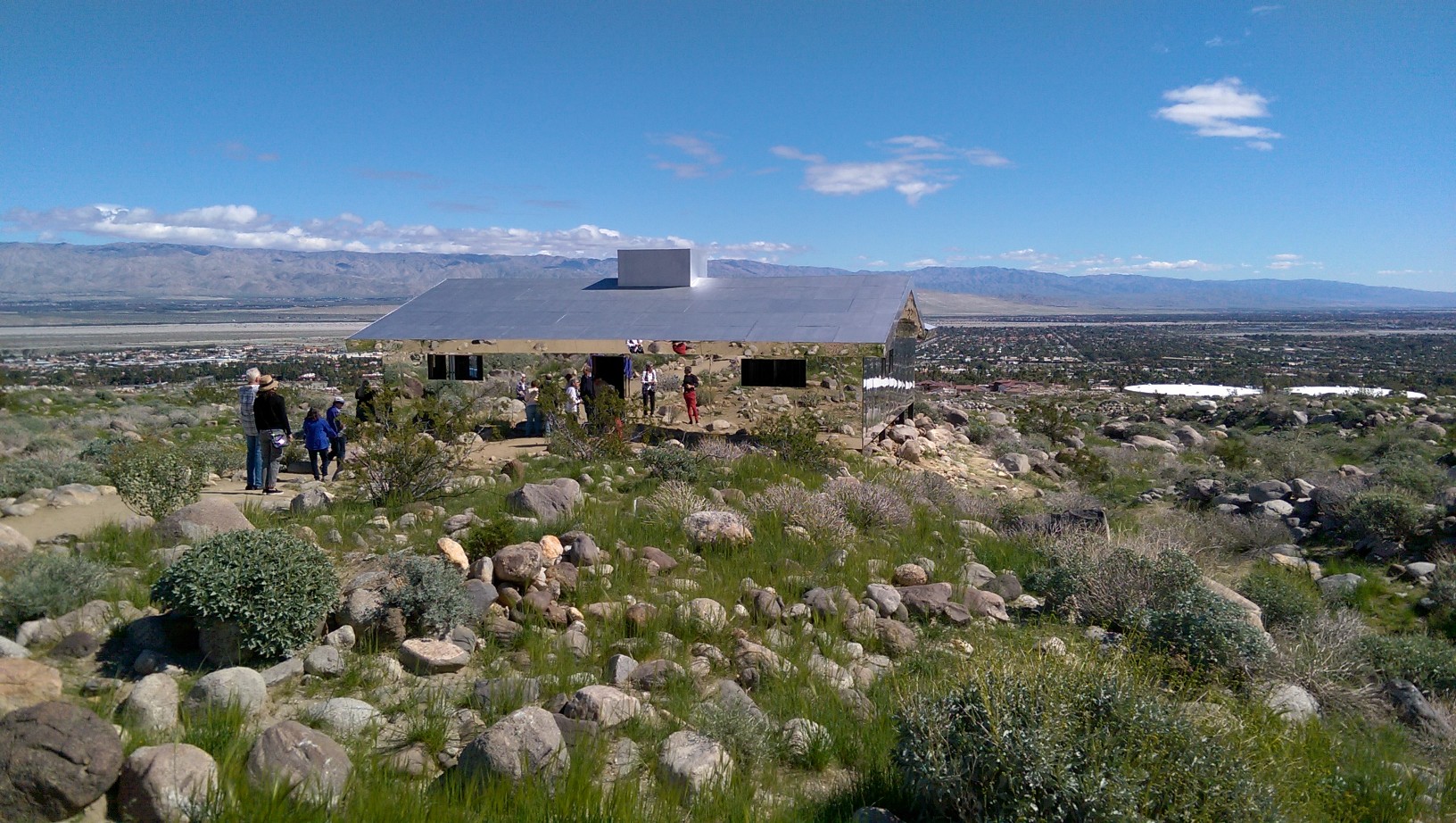 #5 - Aitken, Mirage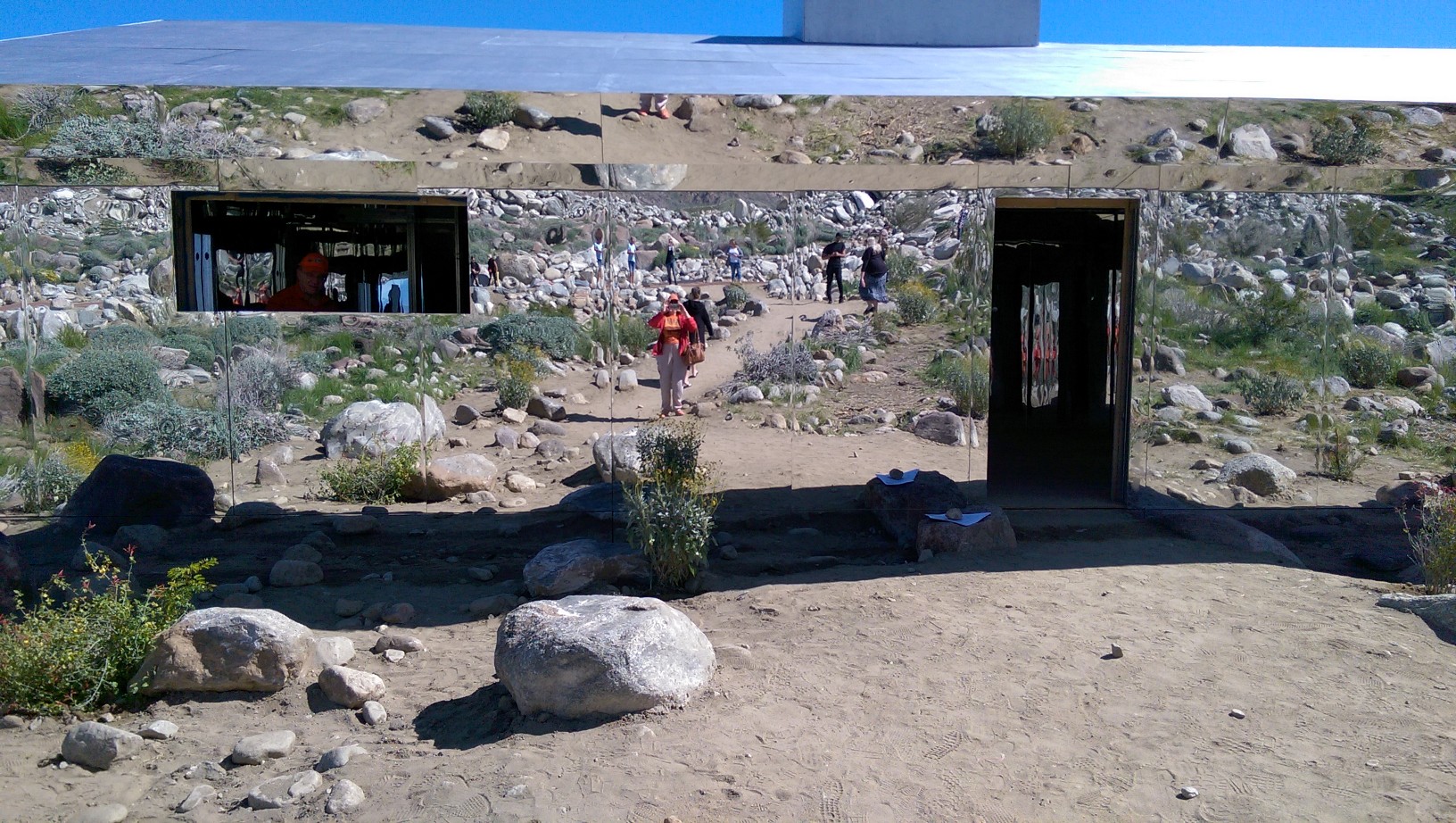 #5 - Aitken, Mirage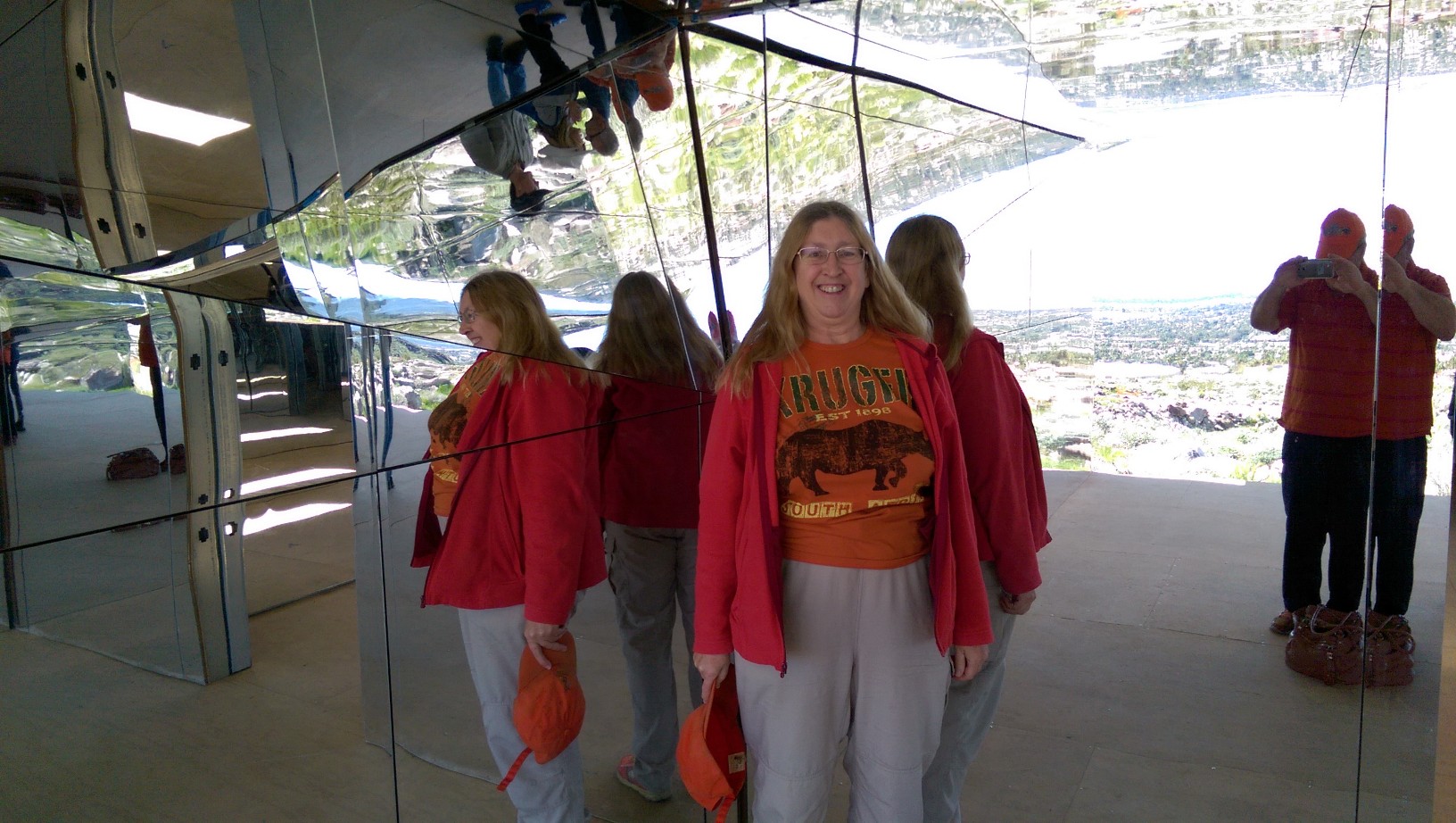 #5 - Aitken, Mirage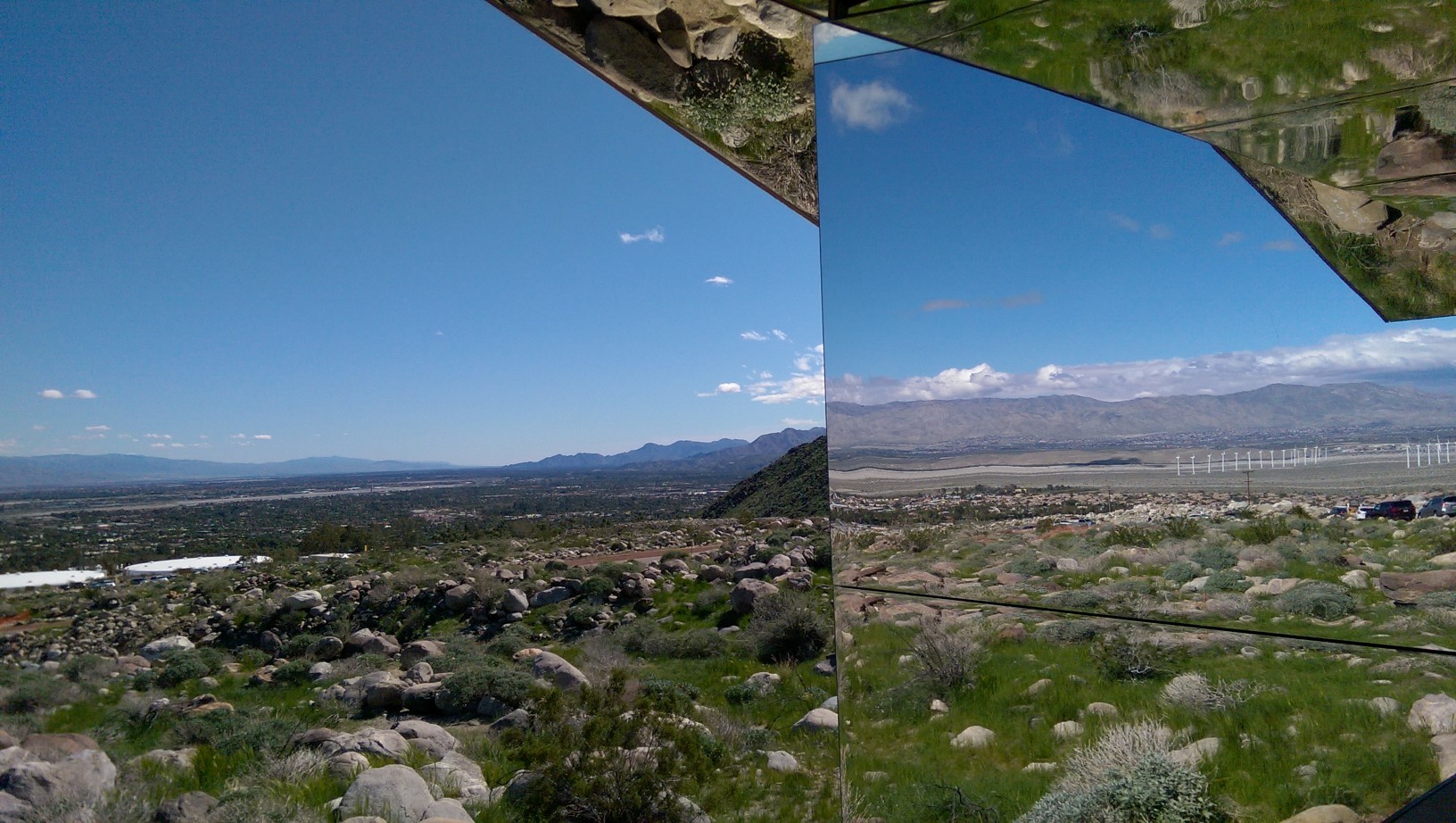 #5 - Aitken, Mirage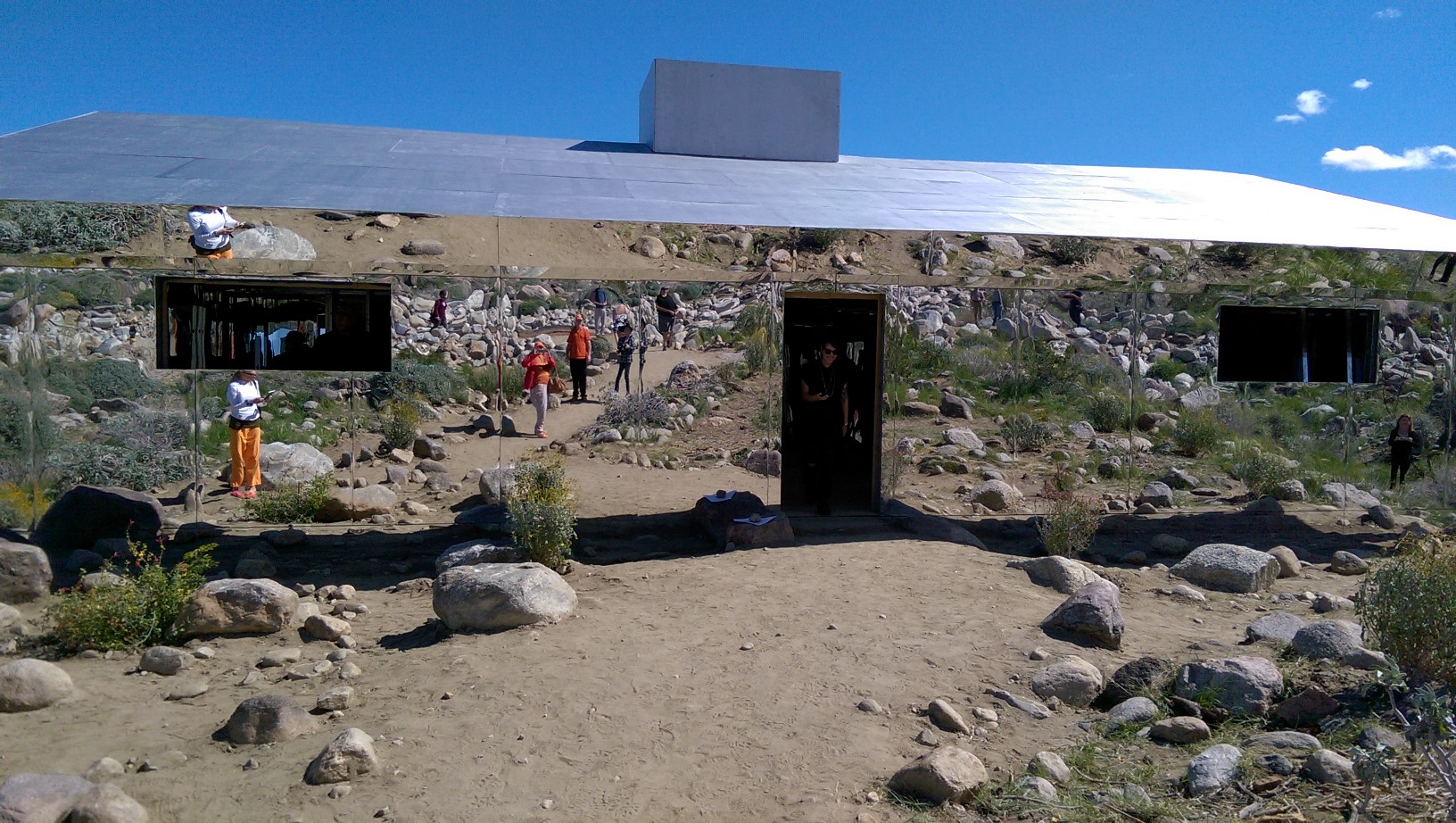 #5 - Aitken, Mirage; This house appears incomplete as there are many mirror pieces to be installed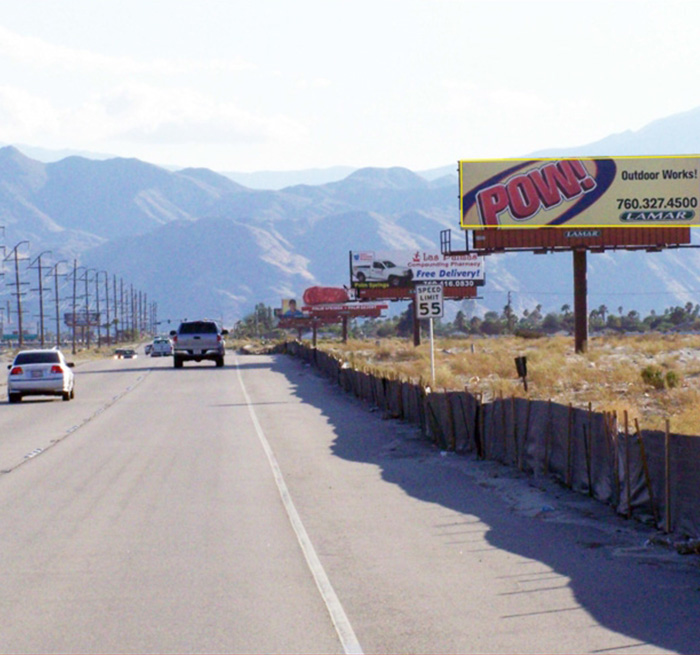 #3 - Bolande; billboards along Gene Autry Trail (before)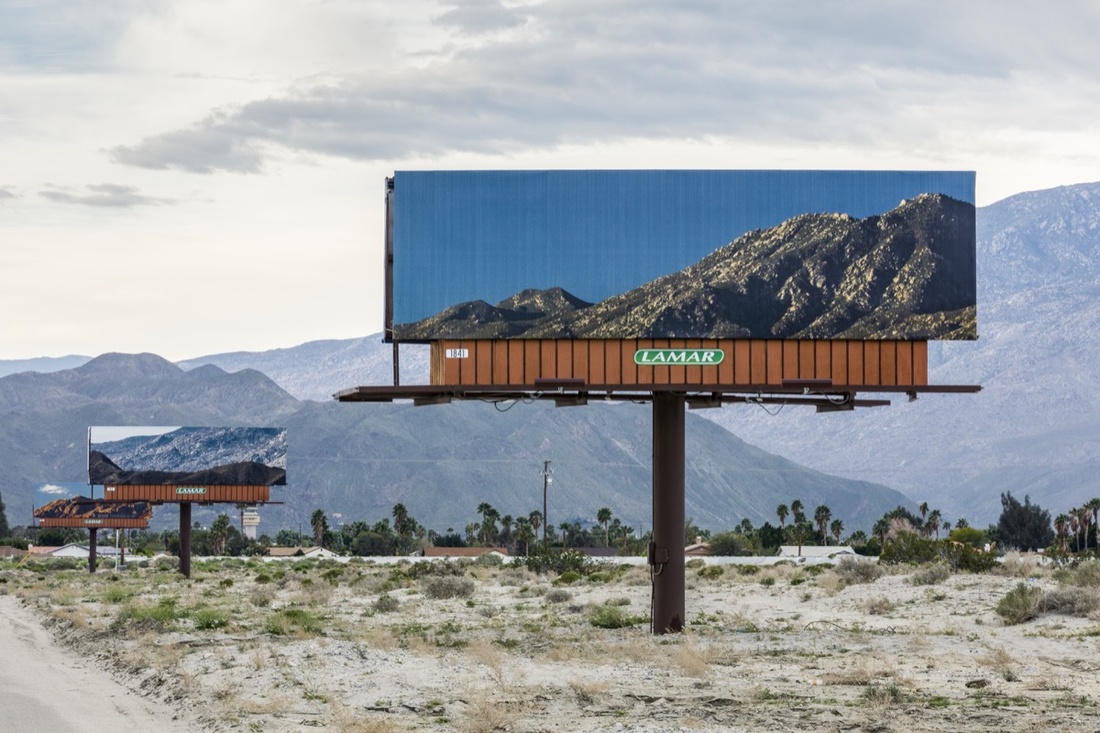 ---------------- #3 - Bolande; scenic billboards to match the terrain behind
------------------------------------------------------------------------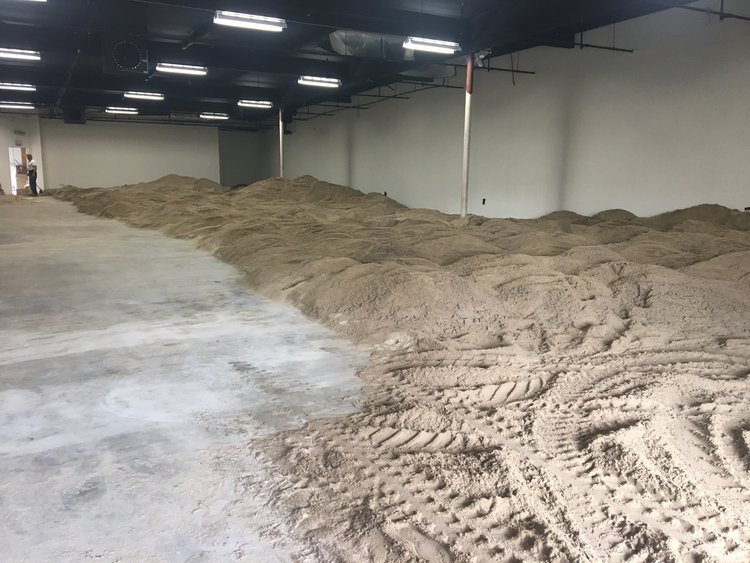 #4 - Kuri; giant sculpted sand pile in leased store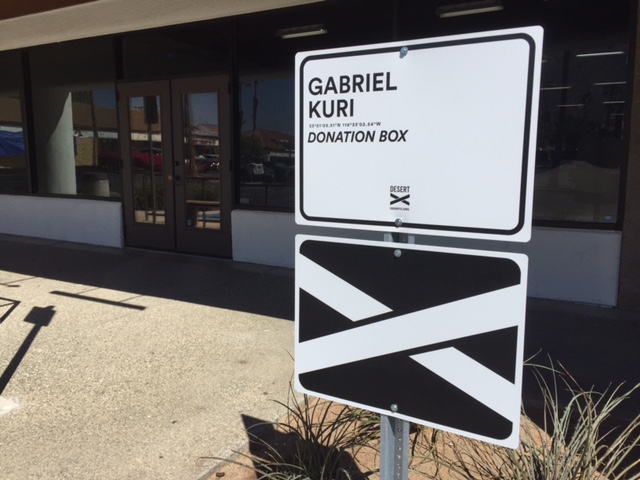 #4 - Kuri, Donation Box; sign
#4 - Kuri, Donation Box; through the window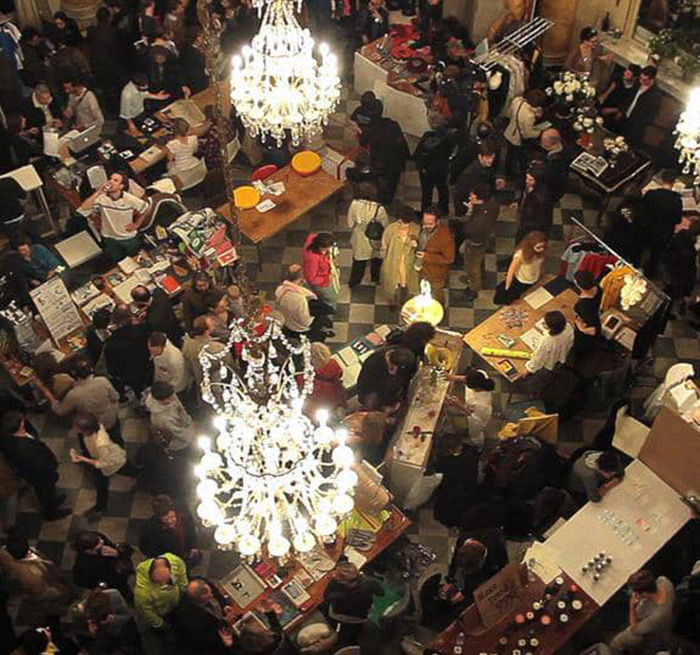 #6 - Pruitt; flea market on the first floor of the Art Museum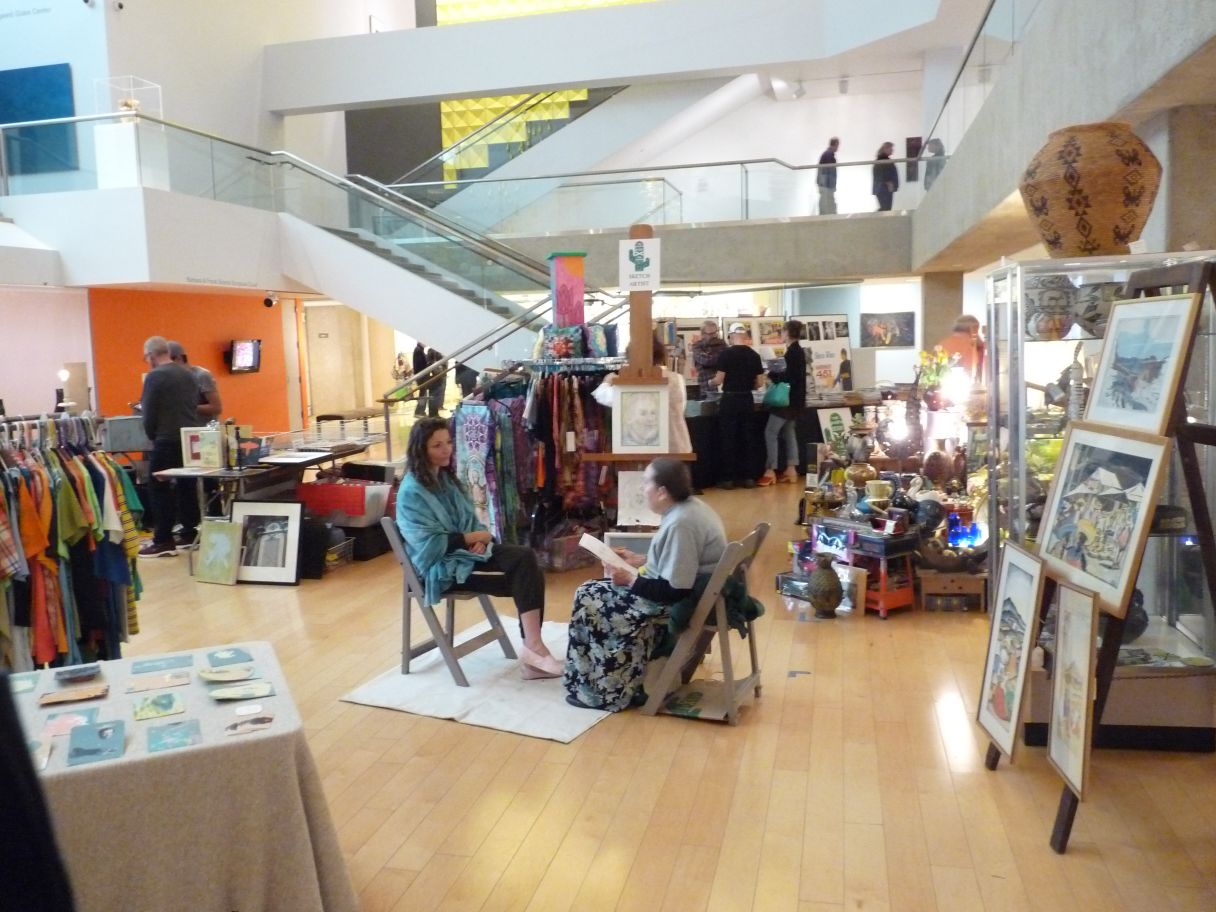 #6 - Pruitt; flea market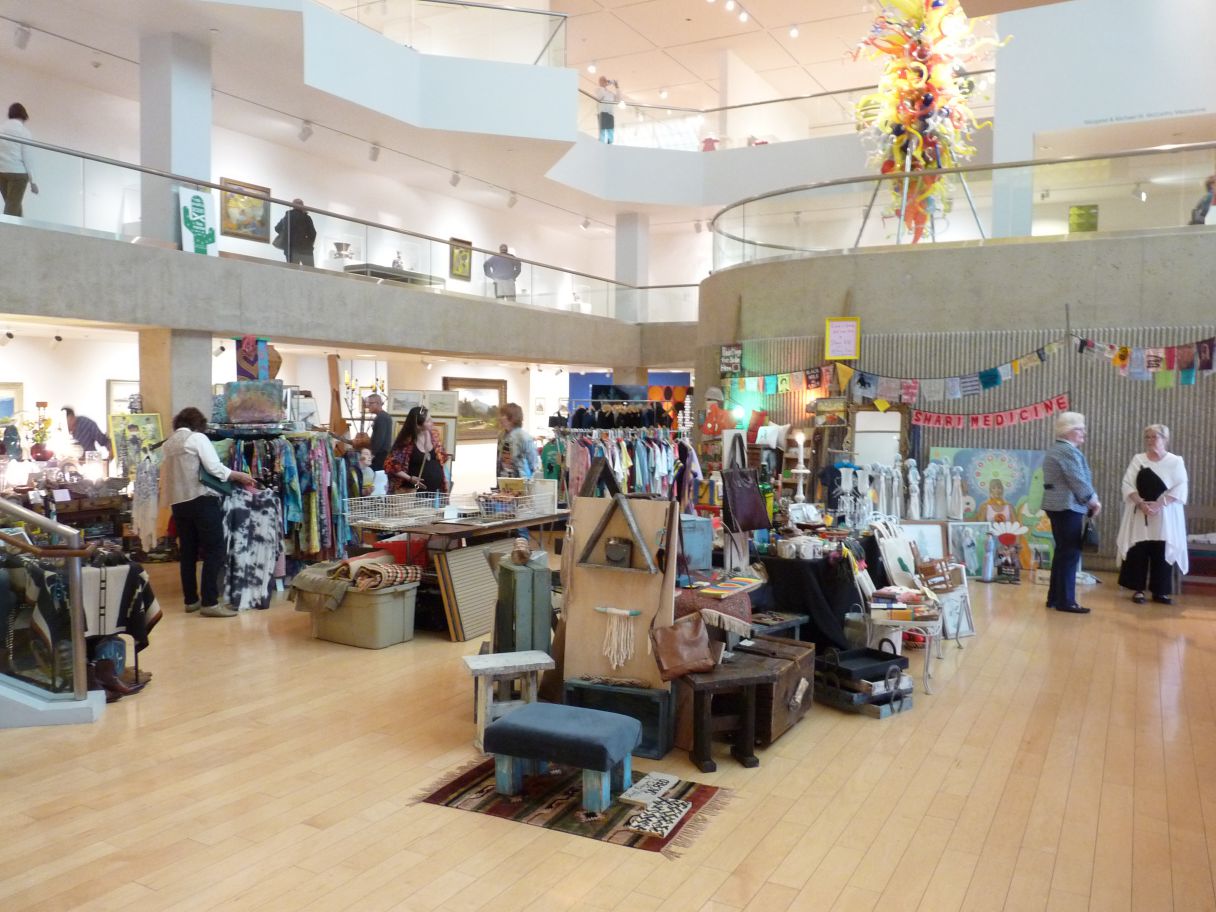 #6 - Pruitt; flea market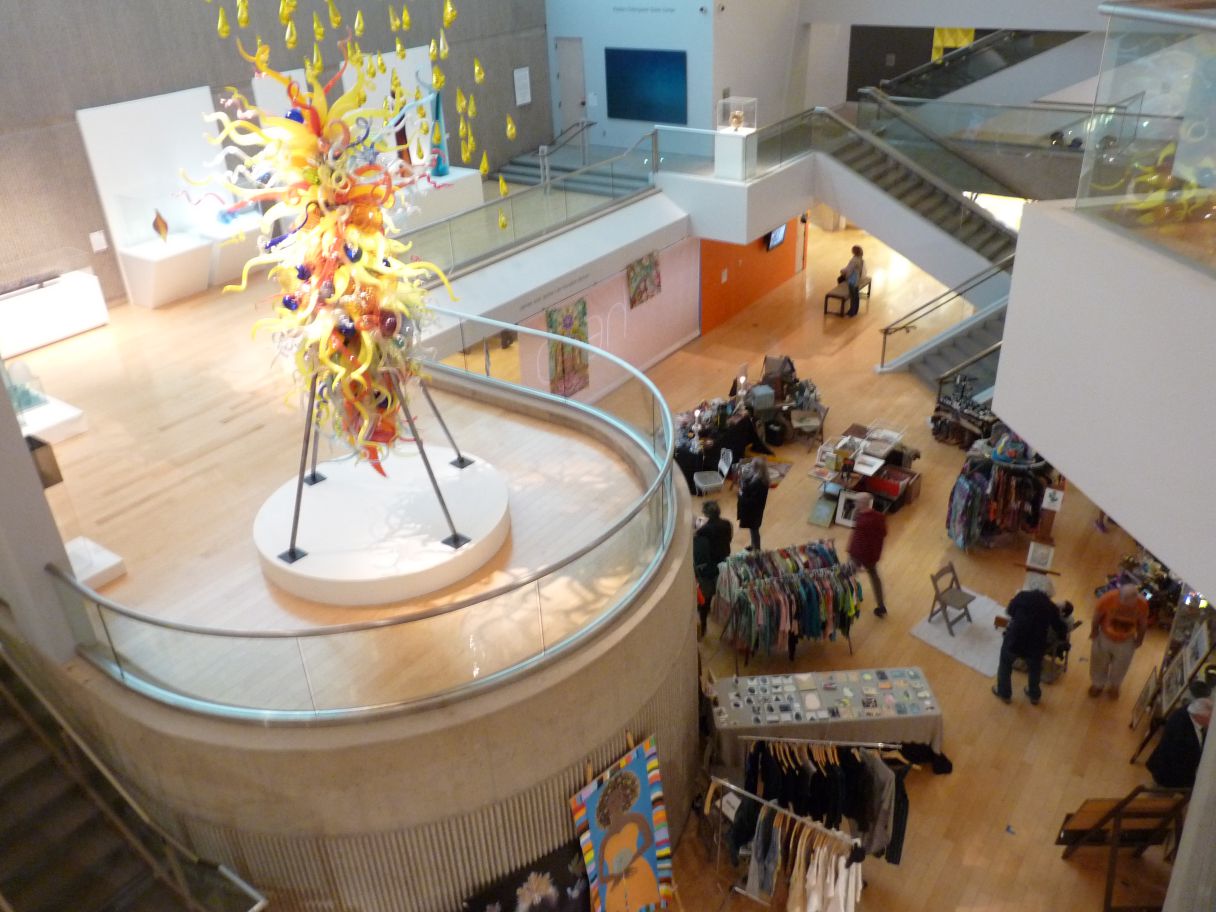 #6 - Chihuly glass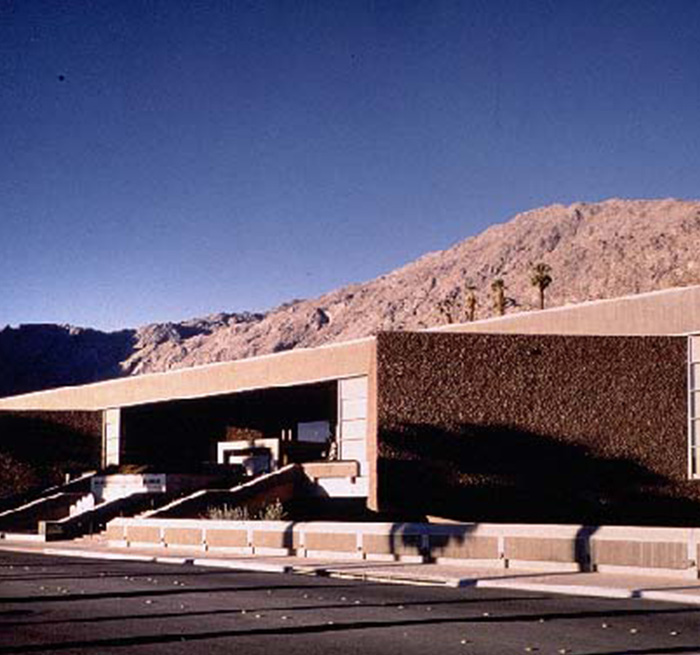 #7 - Gibson, Alive!; Palm Springs Art Museum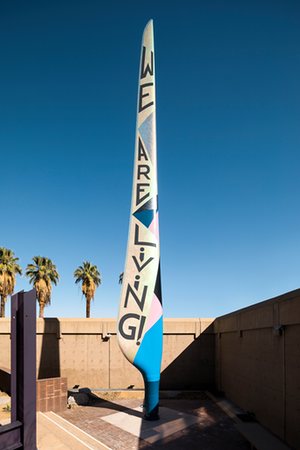 #7 - Gibson, Alive!; large wind turbine blade in sculpture garden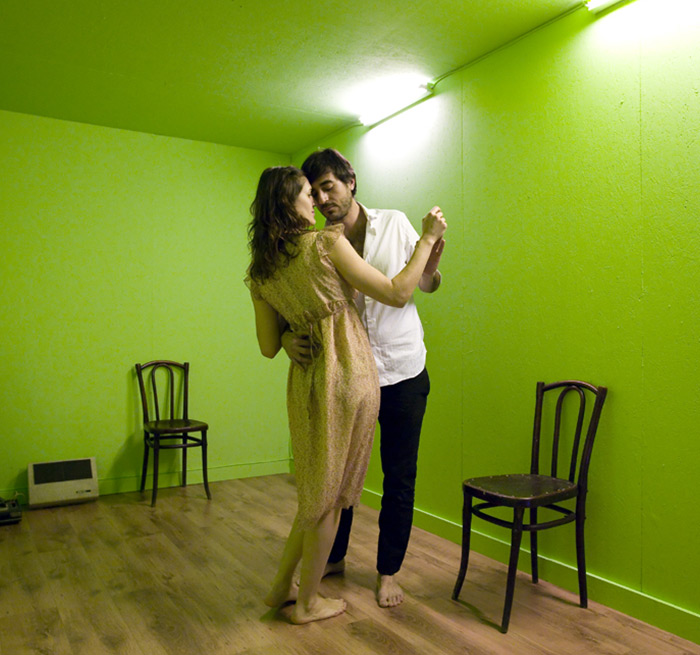 #8 - Sarmento; performance art from 4PM to 6PM in Room 22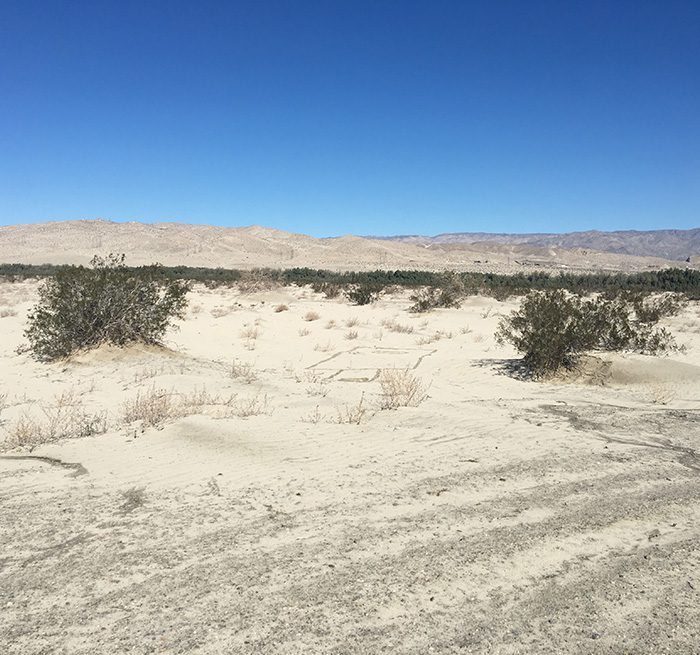 #9 - Boone; Ramon Rd. shelter was half mile west of Bob Hope Dr.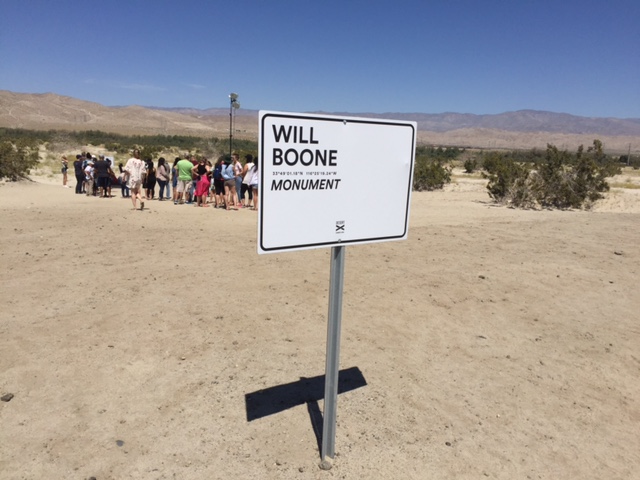 #9 - Boone, Monument; sign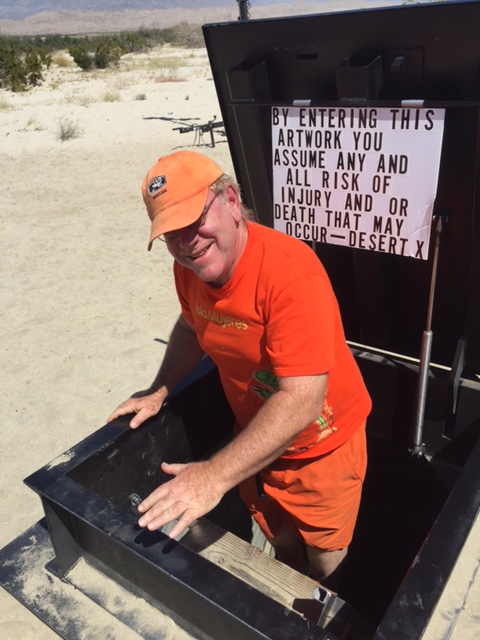 #9 - Boone, Monument; entrance was a ladder down into a very hot bomb shelter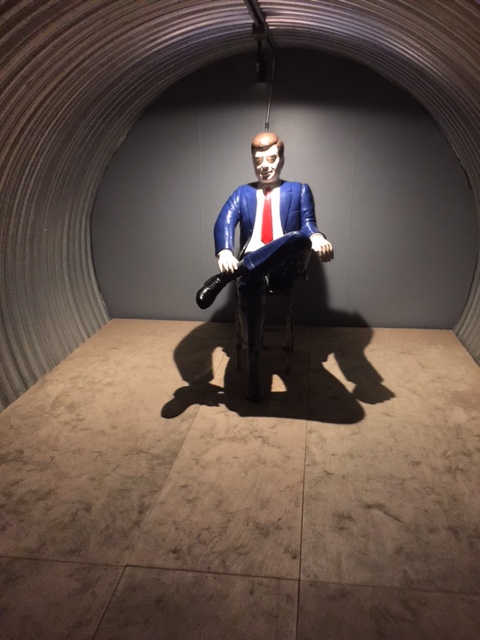 #9 - Boone, Monument; statue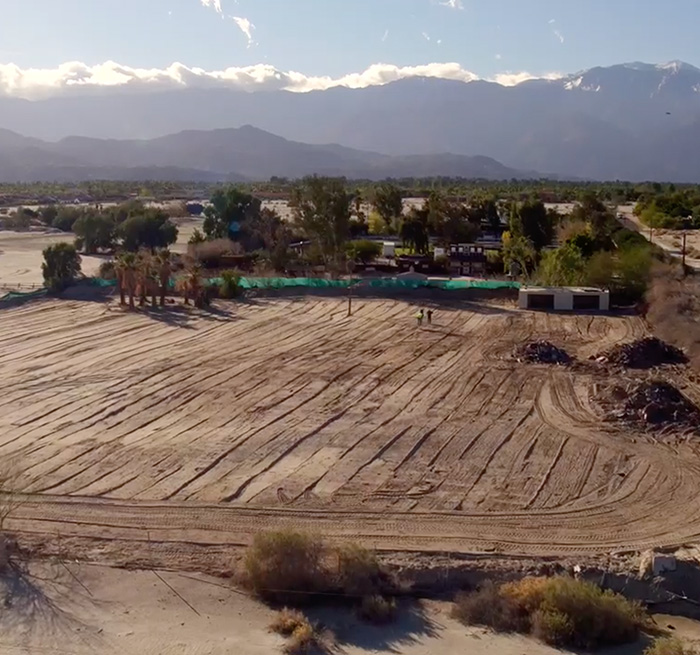 #10 - Strachan, I am; opens at 5 PM as it is a light show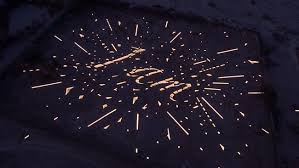 #10 - Strachan, I am; drone view from the air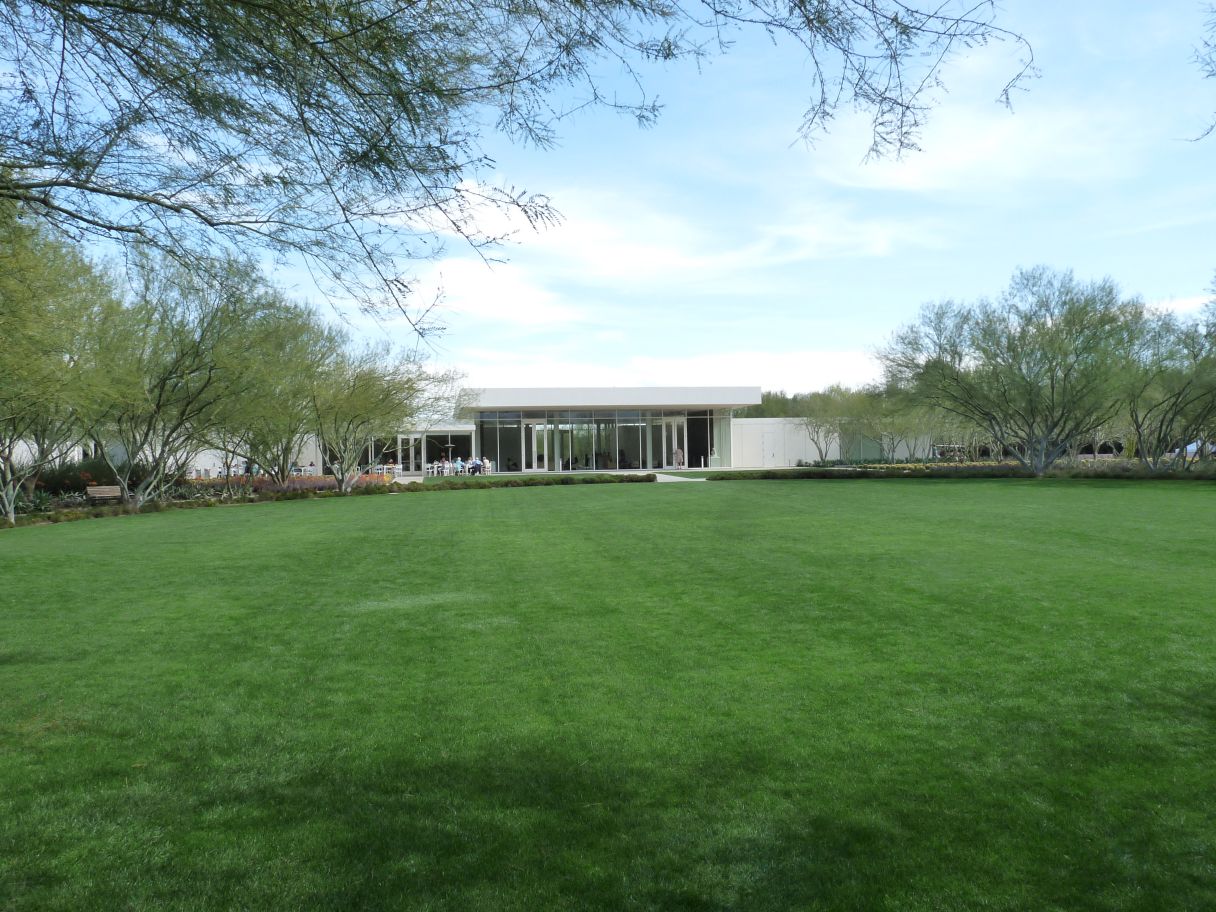 Sunnylands Center and Gardens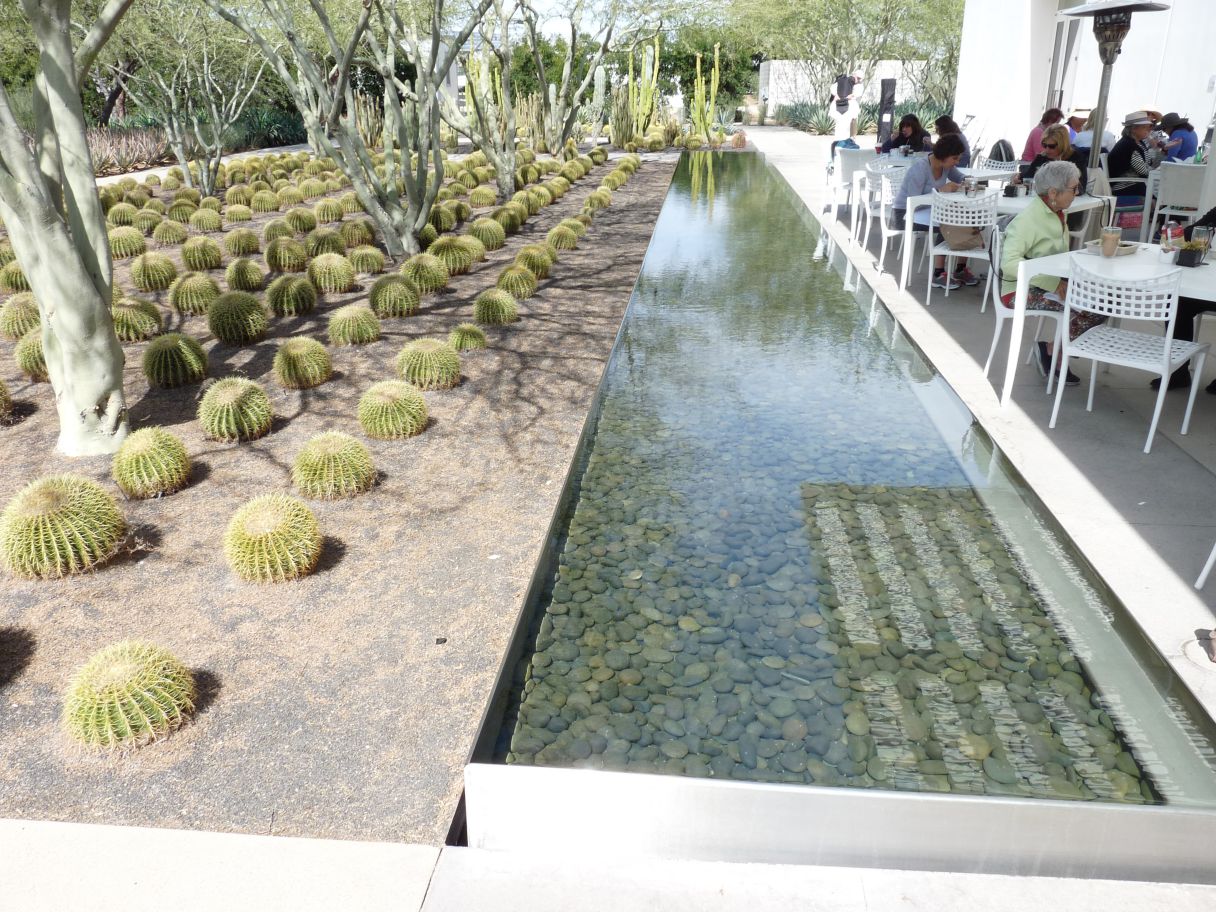 Sunnylands Center and Gardens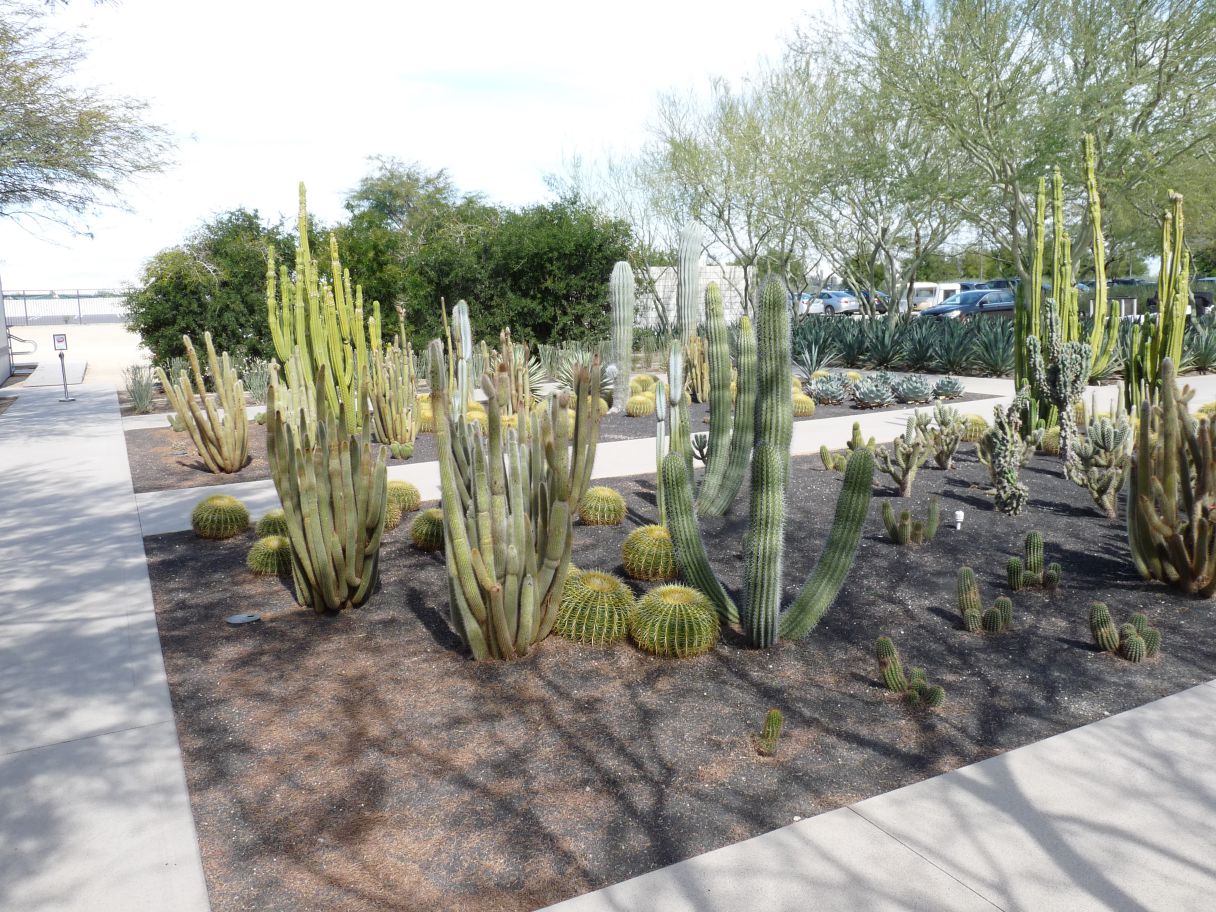 Sunnylands Center and Gardens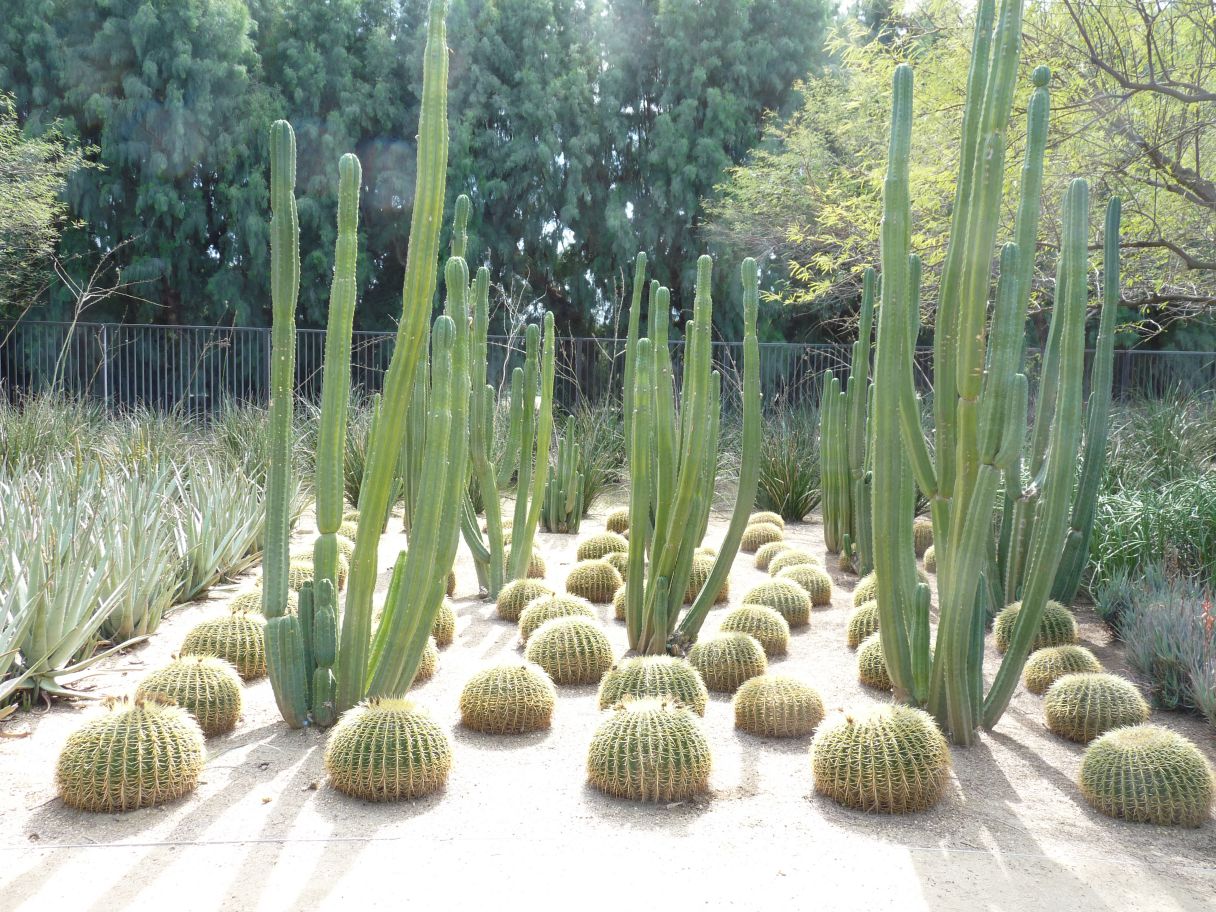 Sunnylands Center and Gardens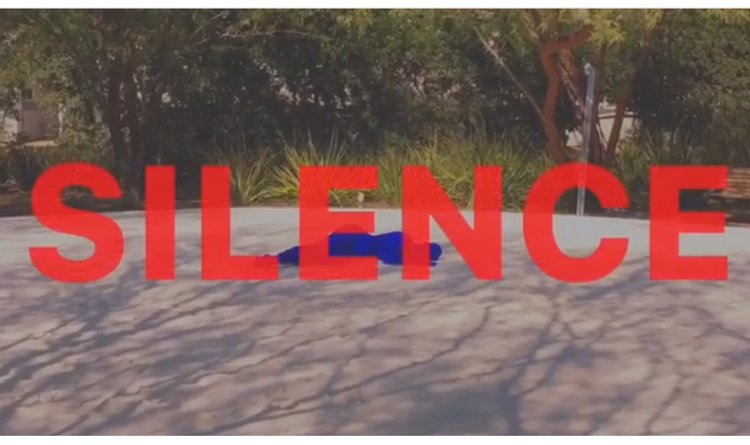 #11 - Lita, hEARTH; blue lady in Sunnylands performance circle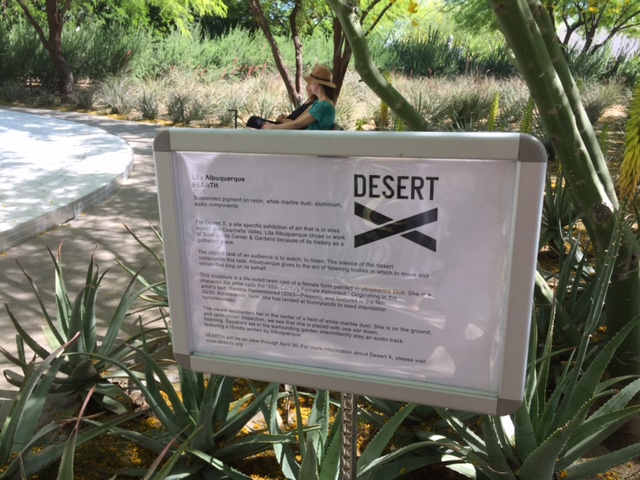 #11 - Lita, blue lady; sign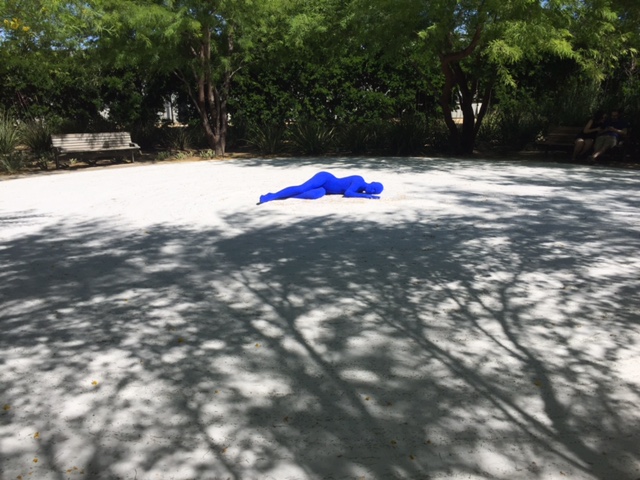 #11 - Lita, blue lady; performance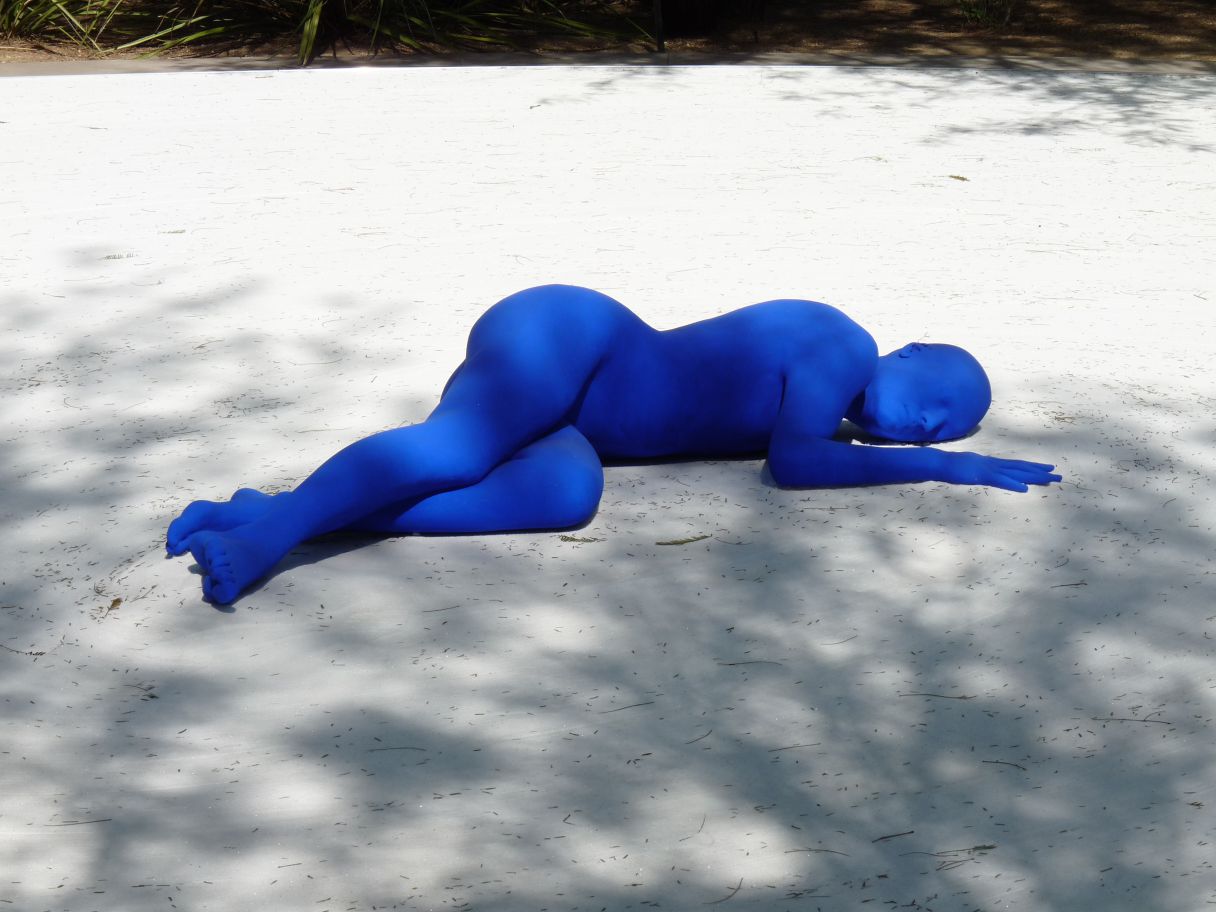 #11 - Lita, blue lady detailed ----------------------------------------------------------------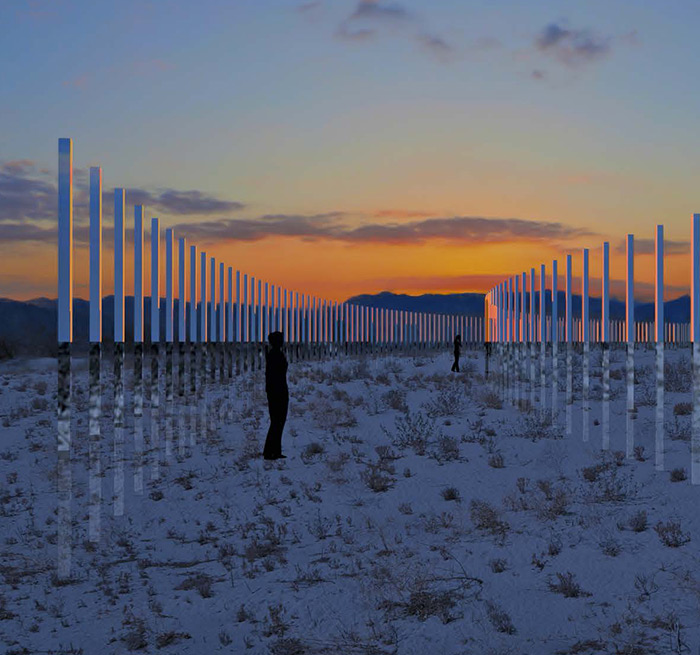 #12 - SmithIII, Circle of Land and Sky; plan=300 - 10 degree reflectors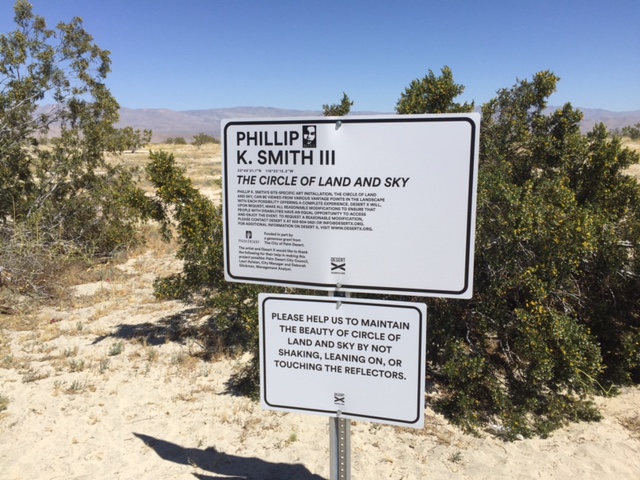 #12 - SmithIII, Circle of Land and Sky; sign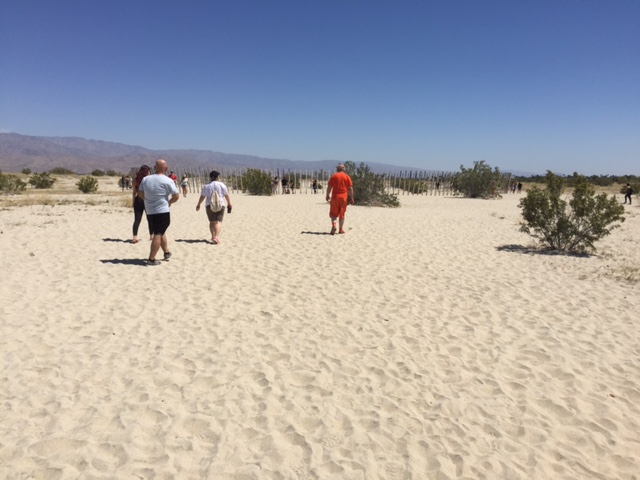 #12 - SmithIII, Circle of Land and Sky; sand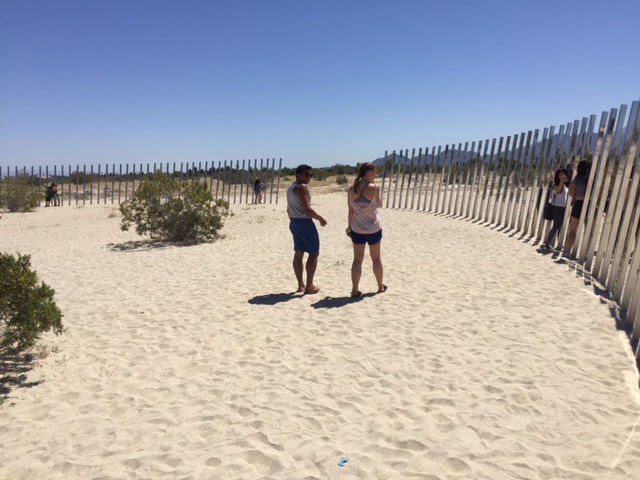 #12 - SmithIII, Circle of Land and Sky; actual circle (one partial ring)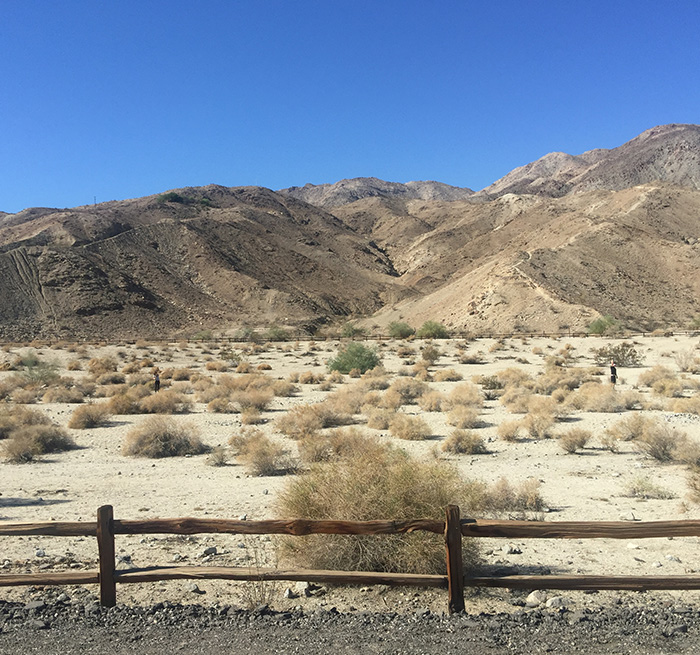 #13 - Comte, Curves and Zigzags; Ralph Adams Park, Palm Desert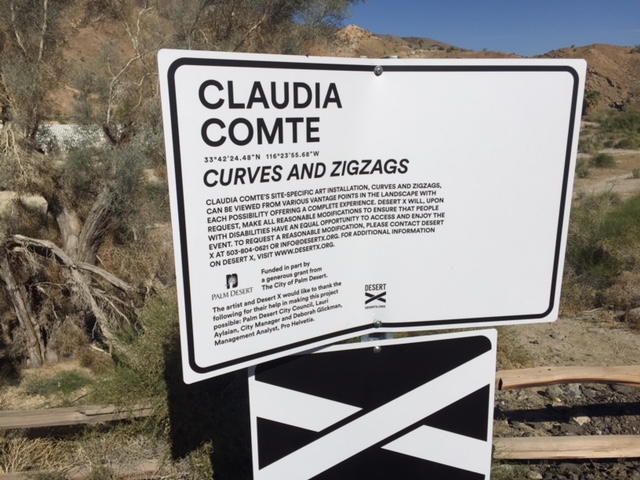 #13 - Comte, Curves and Zigzags; Sign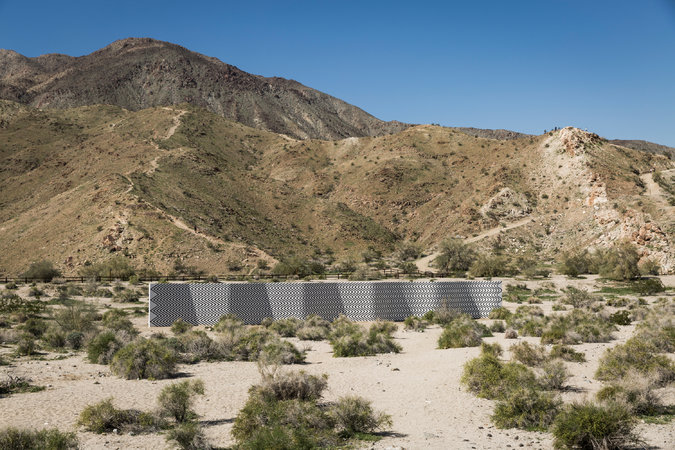 #13 - Comte, Curves and Zigzags;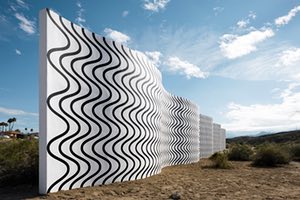 #13 - Comte, Curves and Zigzags;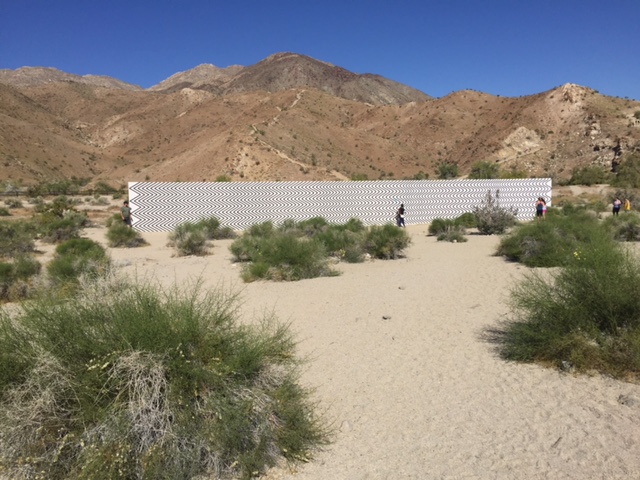 #13 - Comte, Curves and Zigzags; Angle 1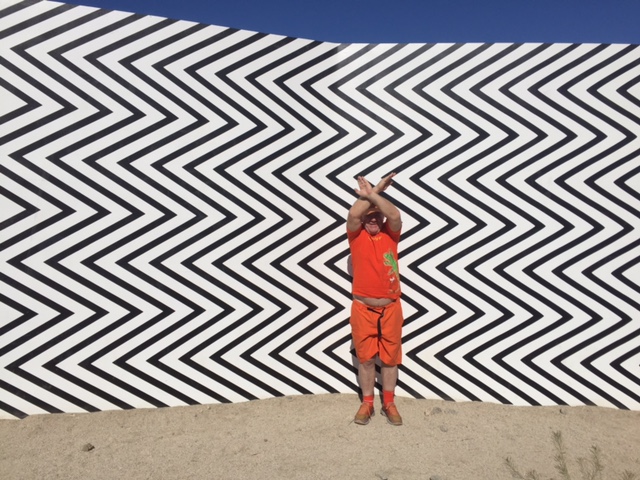 #13 - Comte, Curves and Zigzags; Angle 2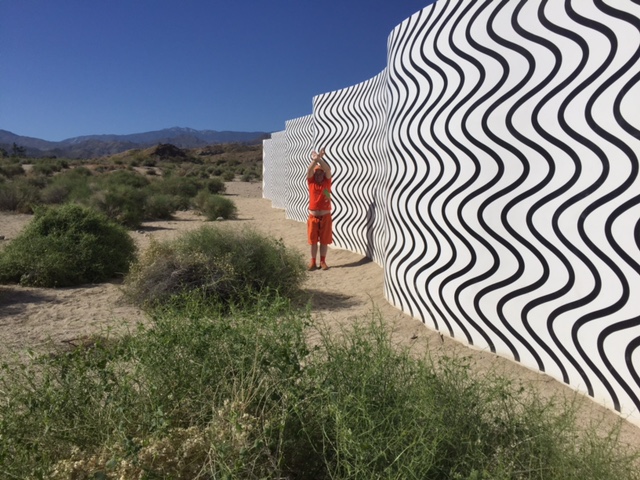 #13 - Comte, Curves and Zigzags; Angle 3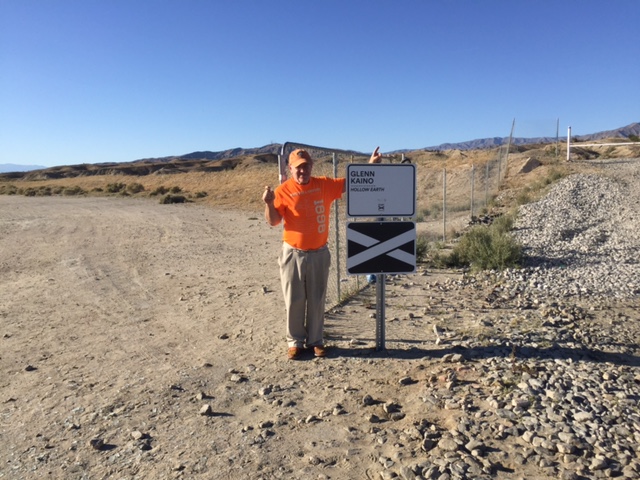 #14 - Kaino, Hollow Earth; sign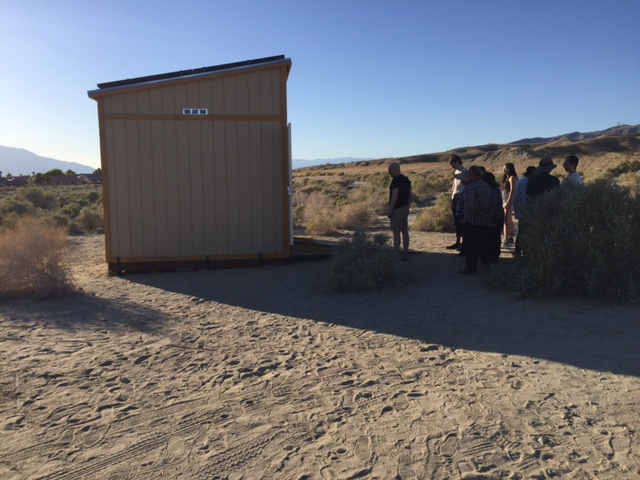 #14 - Kaino, Hollow Earth; crowd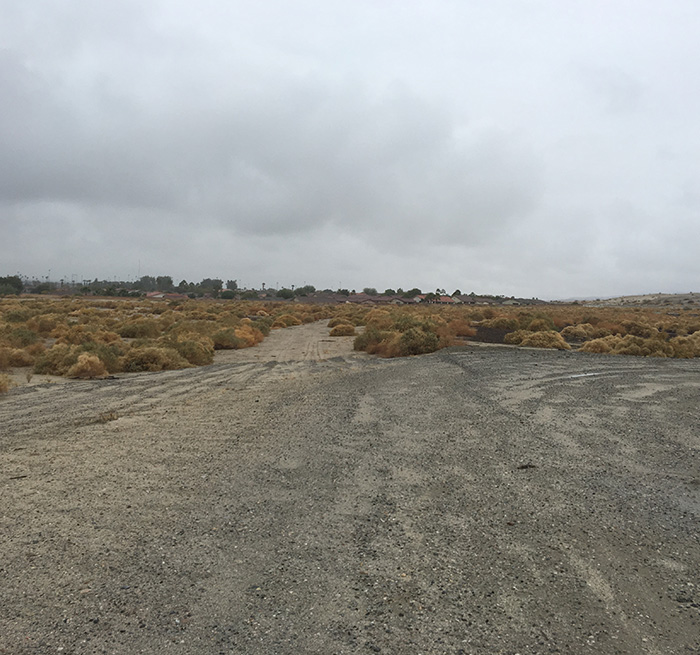 #14 - Kaino, Hollow Earth; hole downward in shed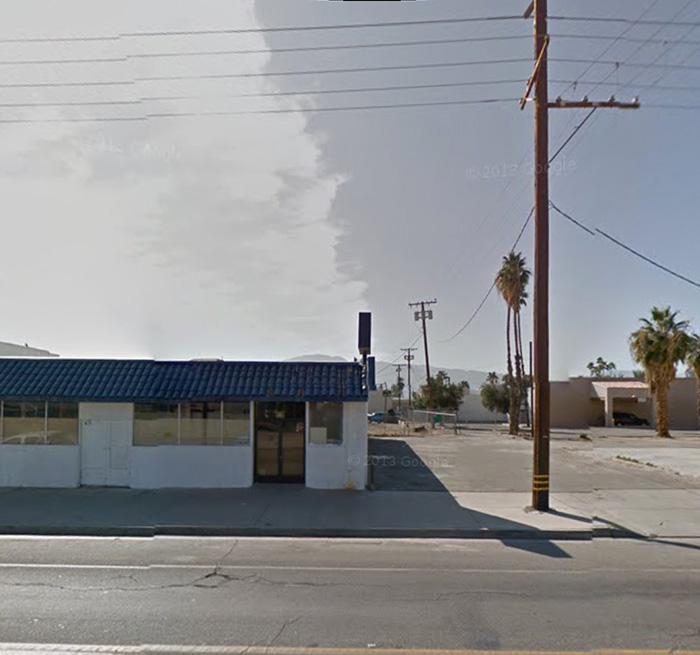 #15 - Lerma, Coachella Walls; El Tepeyac store front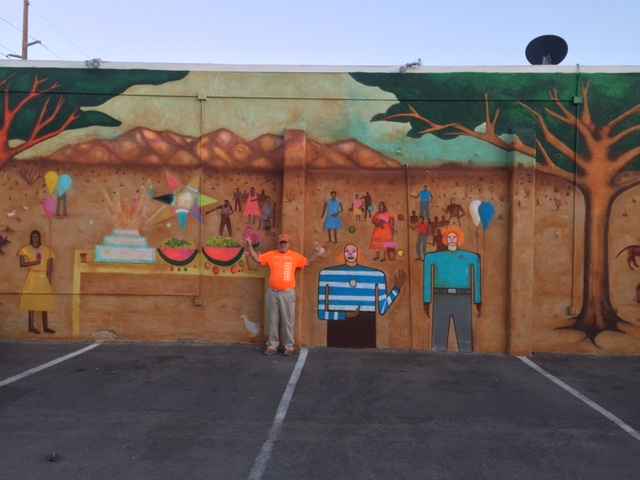 #15 - Lerma, Coachella Walls; Mural on Side Wall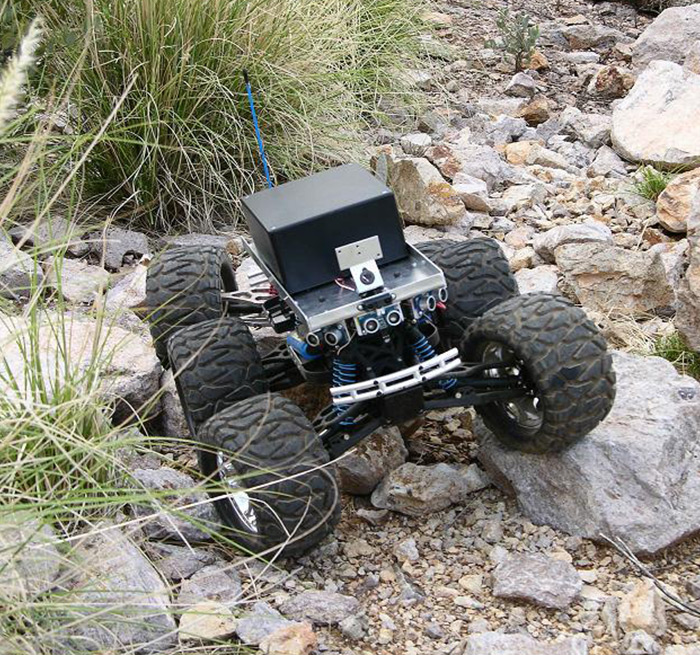 #16 - Jeane, Everywhere and Nowhere; vehicle is trained to avoid people