South Africa Activities
2016 - Nov 12 to Dec 4; Trip to South Africa; Louis, Chris, Emily
----
What did we do in South Africa?
When I mention a trip to South Africa, the questions after "Did you go on safari?" are "What did you do there?". and "Where did you stay?". These questions wonder what some interesting activities are in South Africa and what accomodations are available. This set of pictures shows some of the activities that we did there and some of the places where we stayed overnight. Of course, there are a few more animal pictures from the trip.
Kruger National Park
Elephants are common in Kruger National Park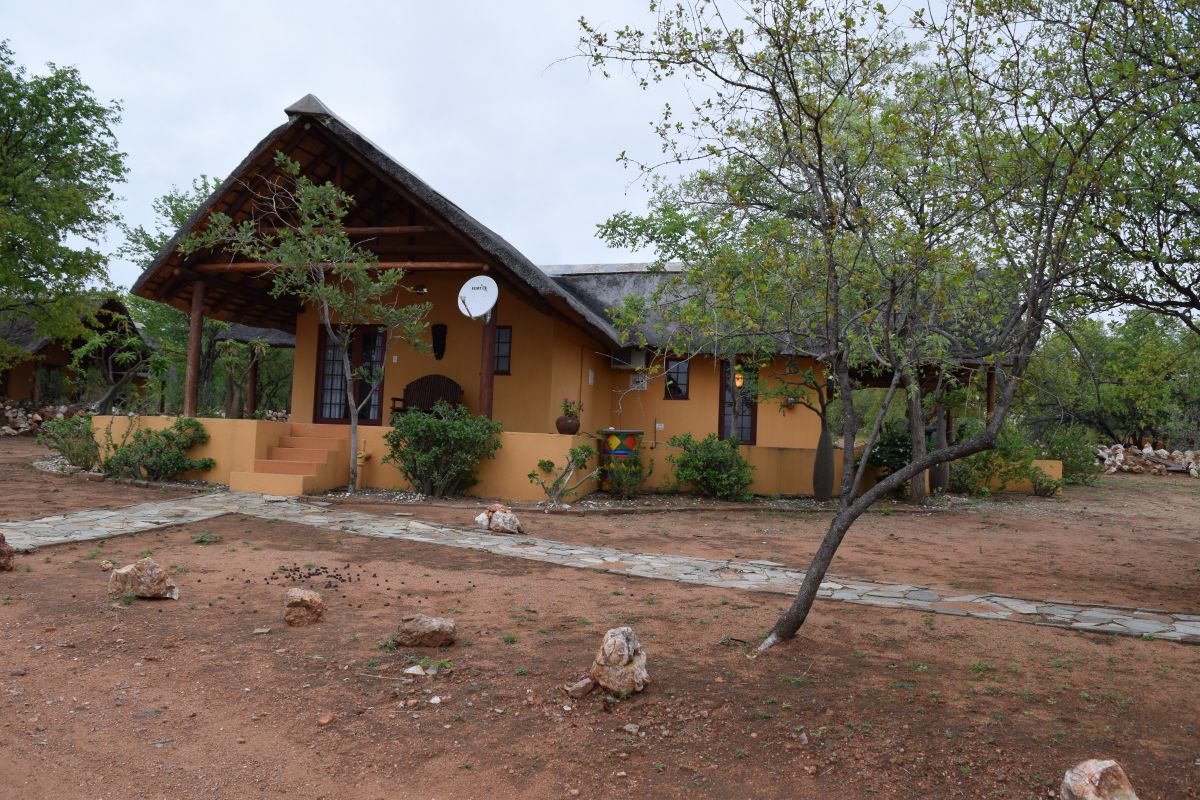 Silonque Bush Estate (2 bedroom house, self-catering)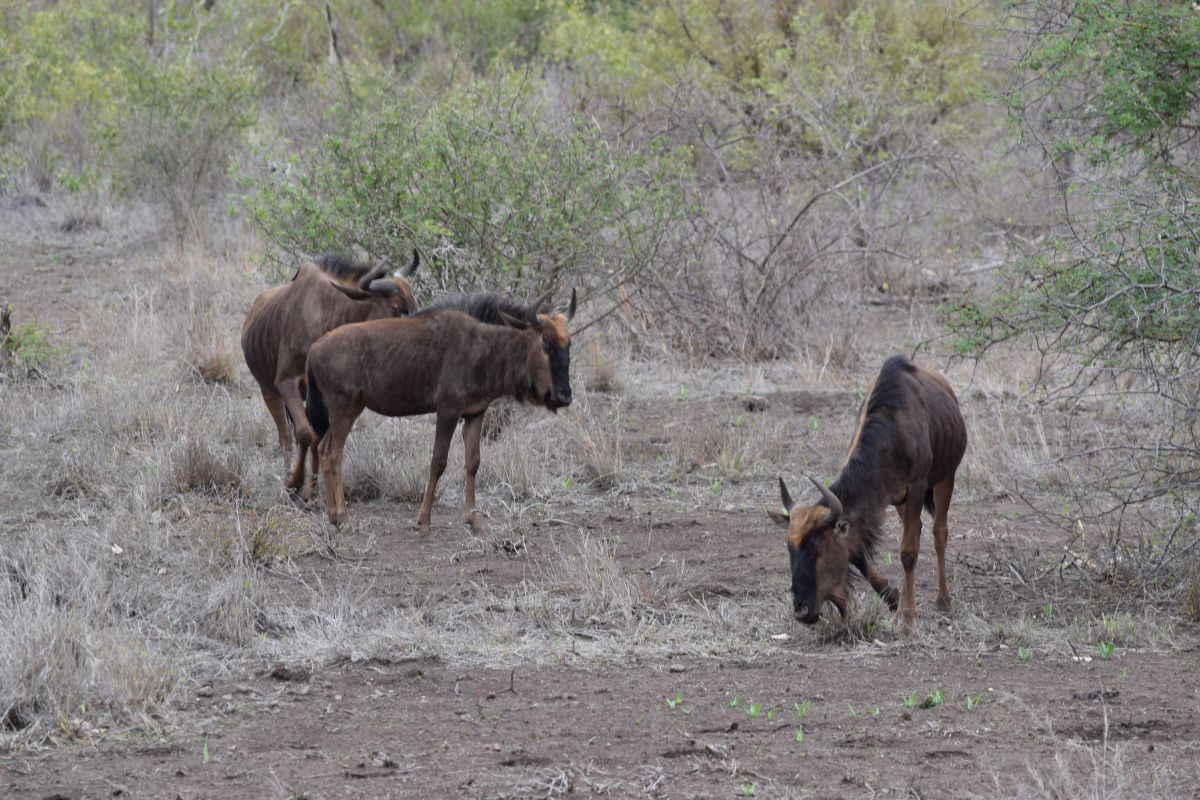 Wildebeest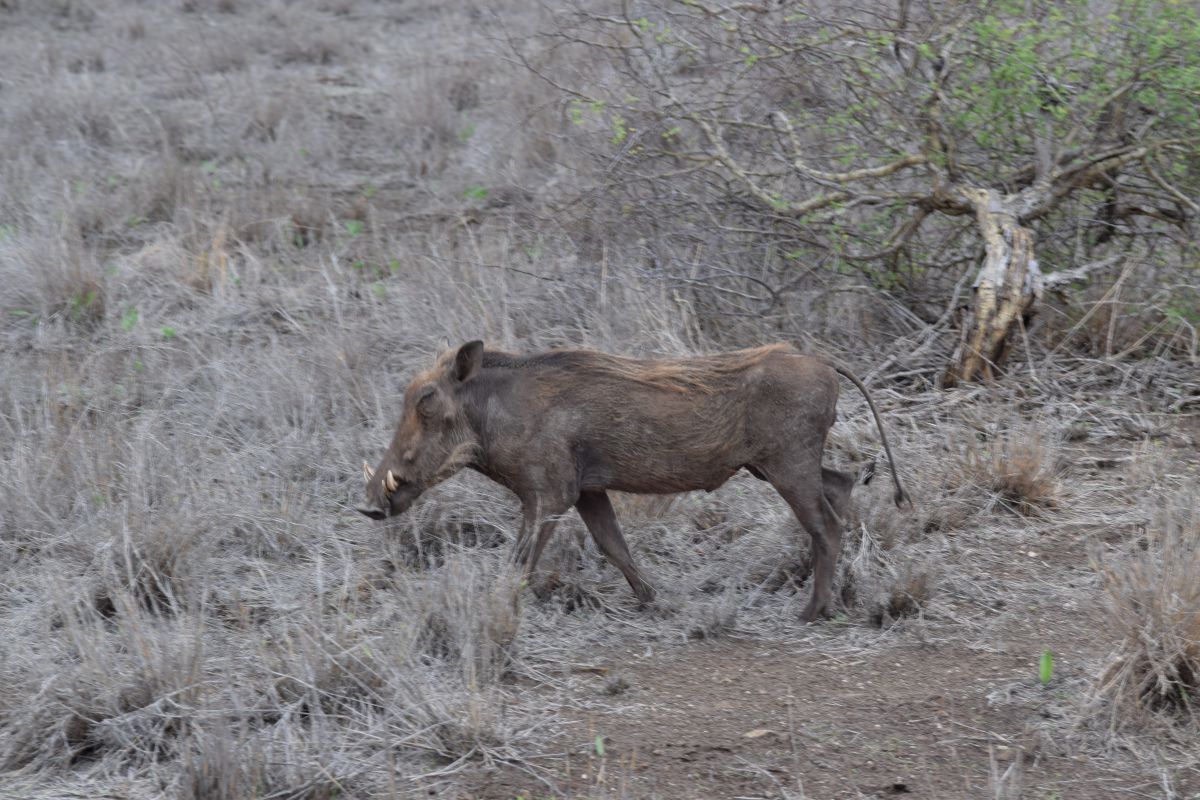 Warthog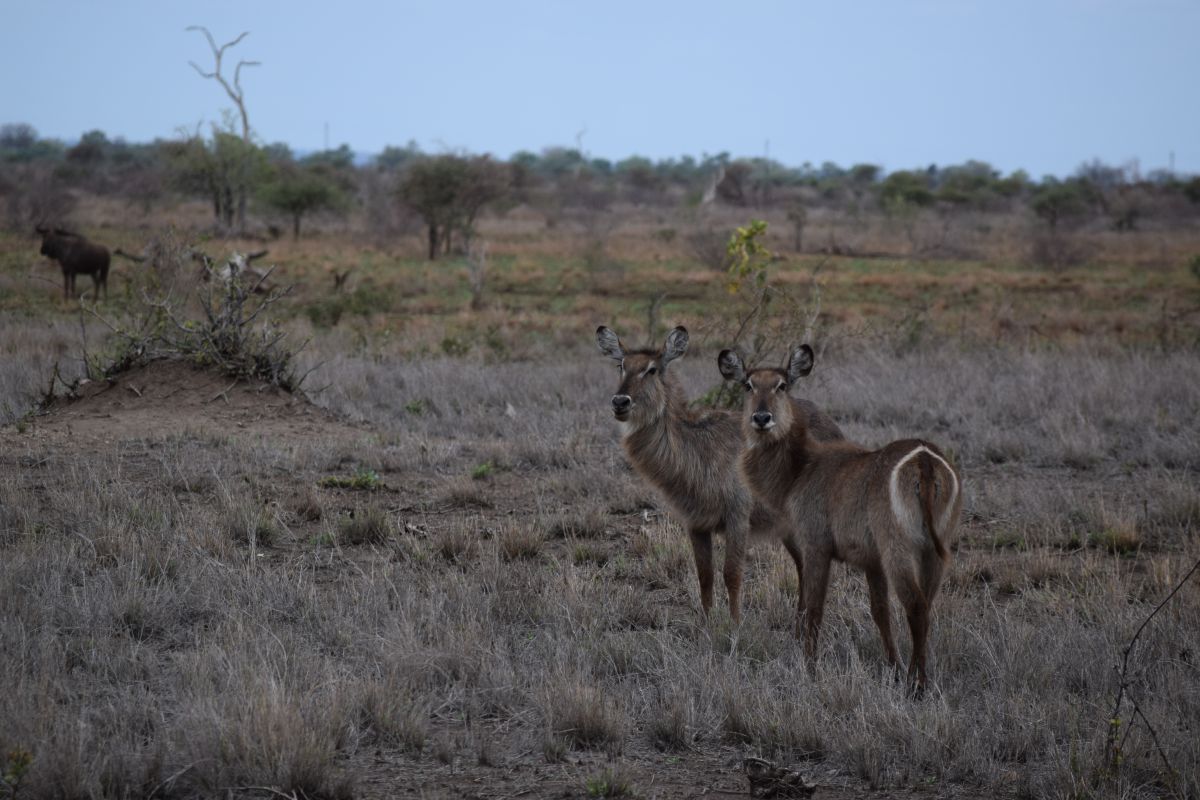 Waterbok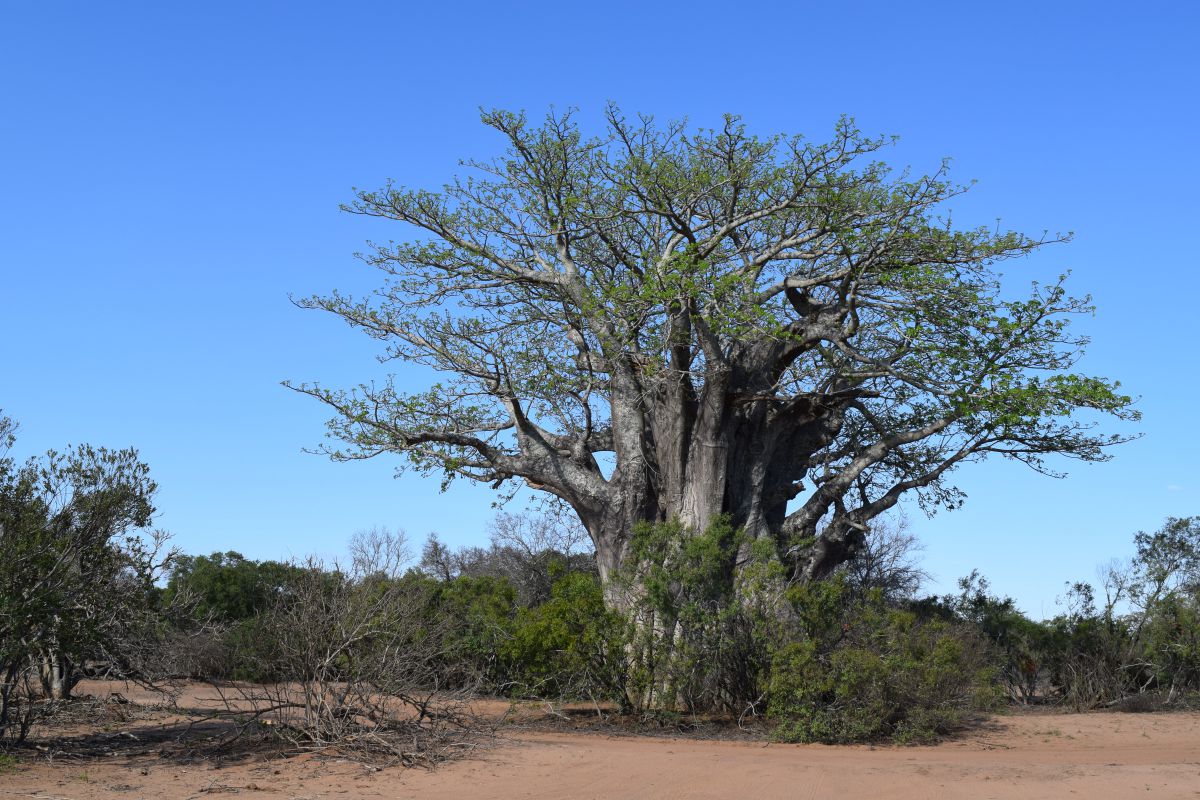 Baobab Tree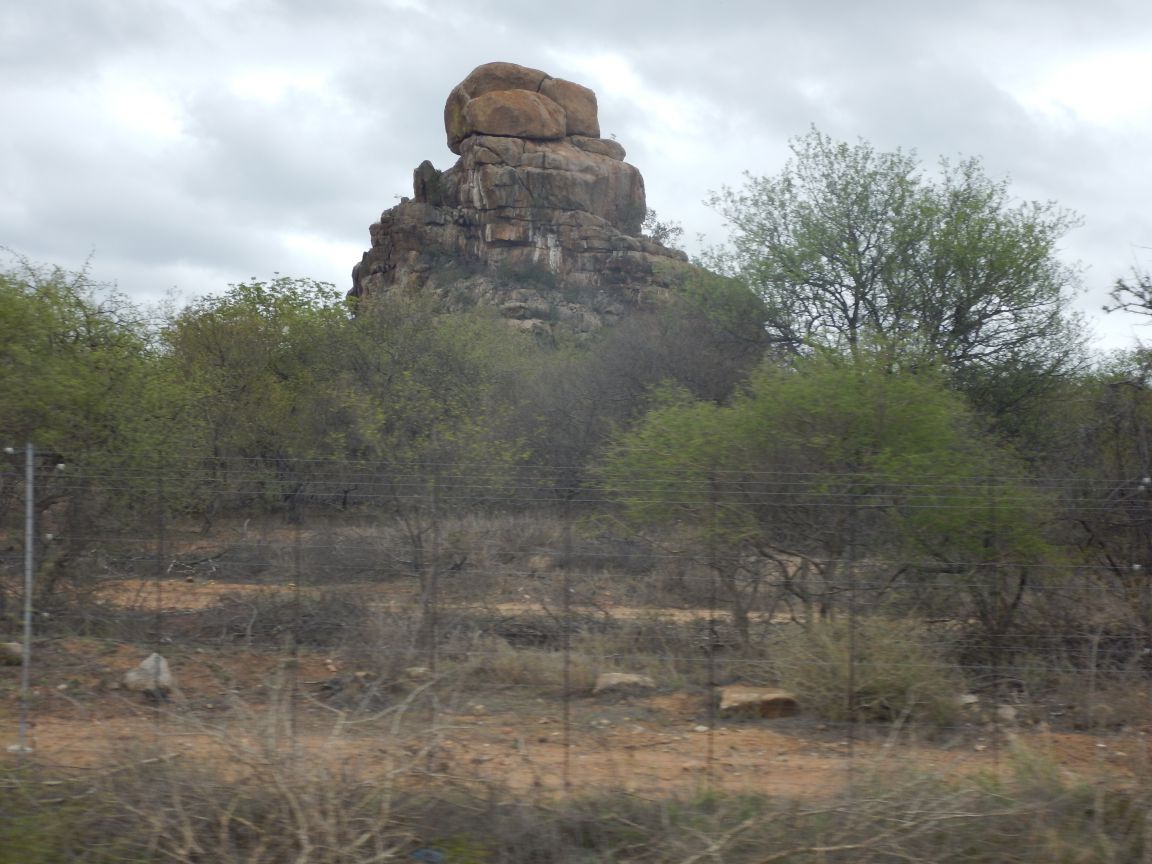 Kopje (Rock outcropping)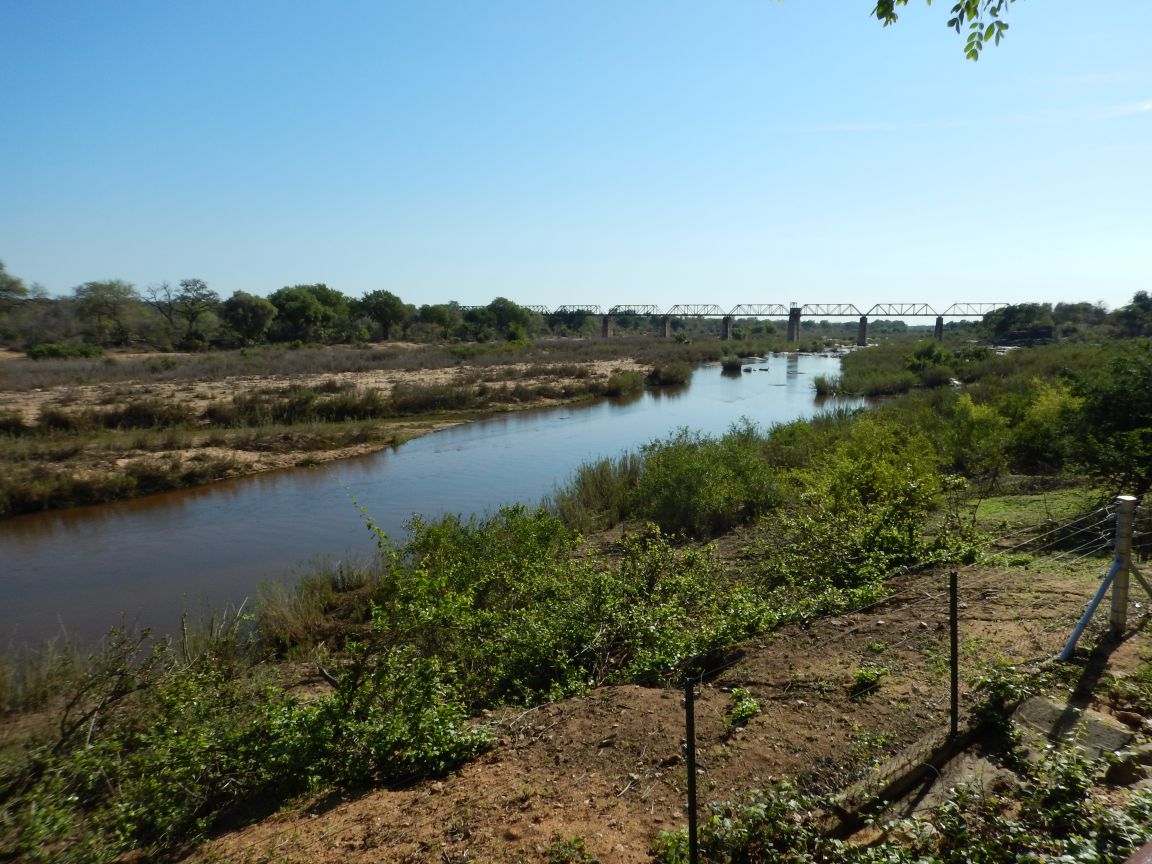 Old railroad bridge on Sabie River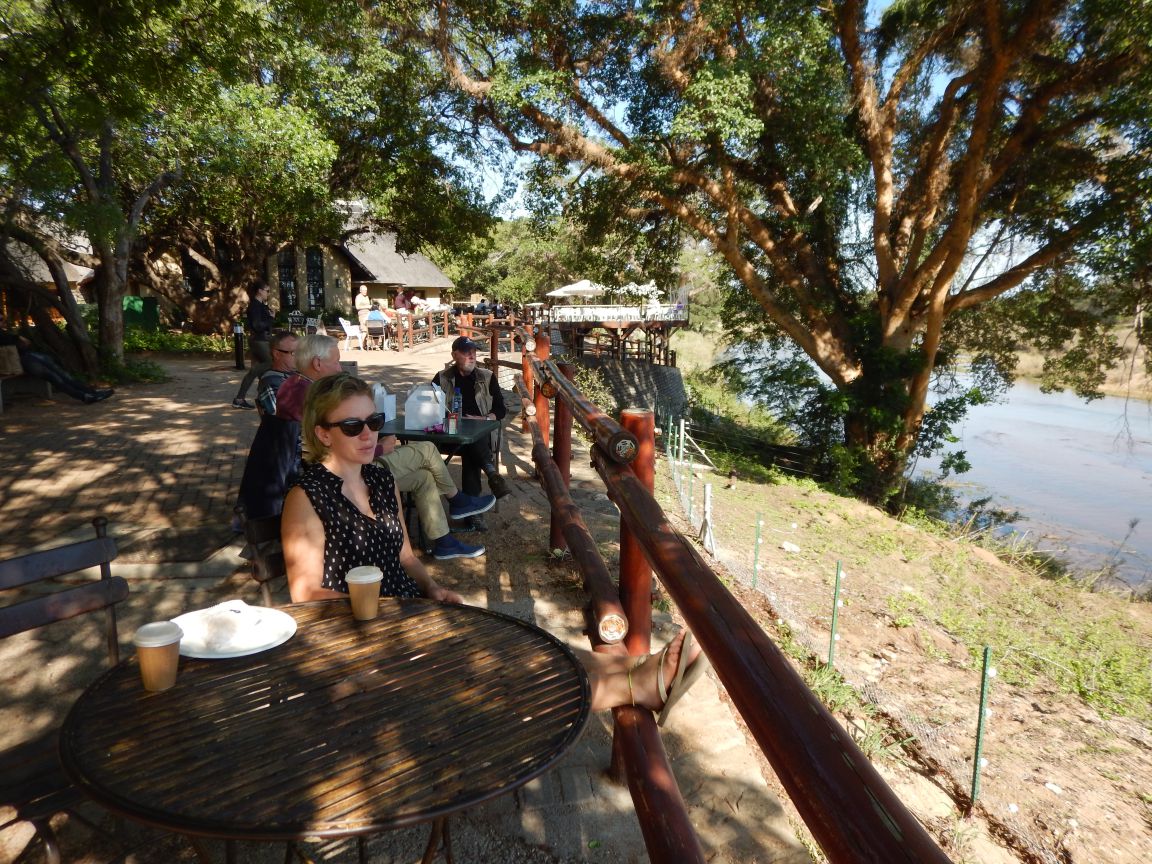 Skukuza Rest Camp, breakfast along the Sabie River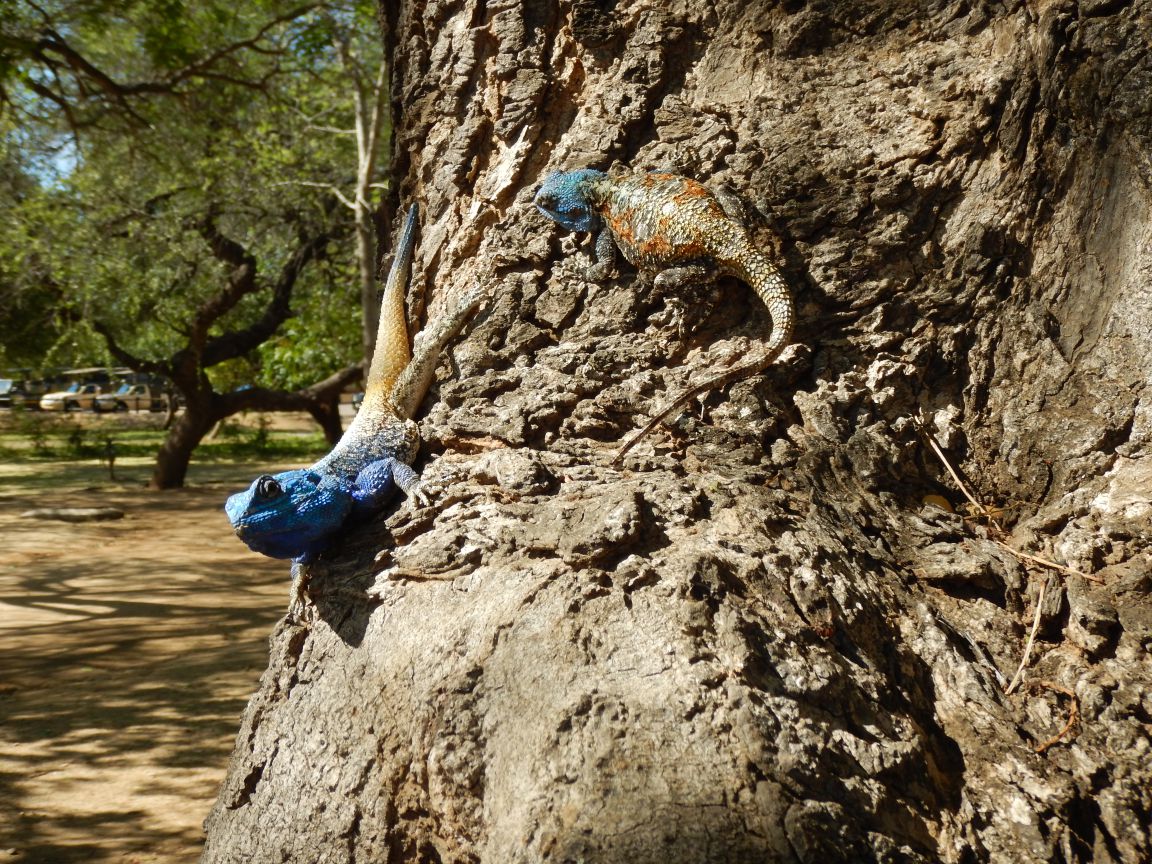 Two lizards on the tree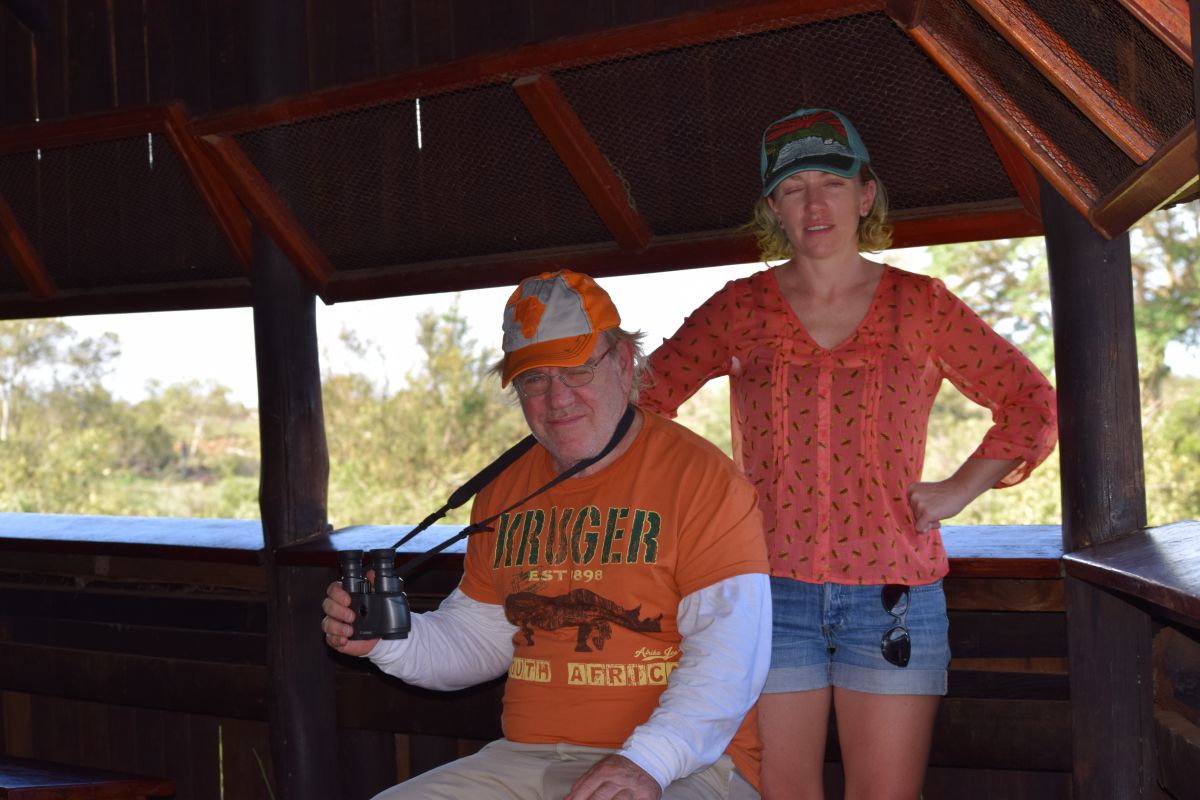 River Hideout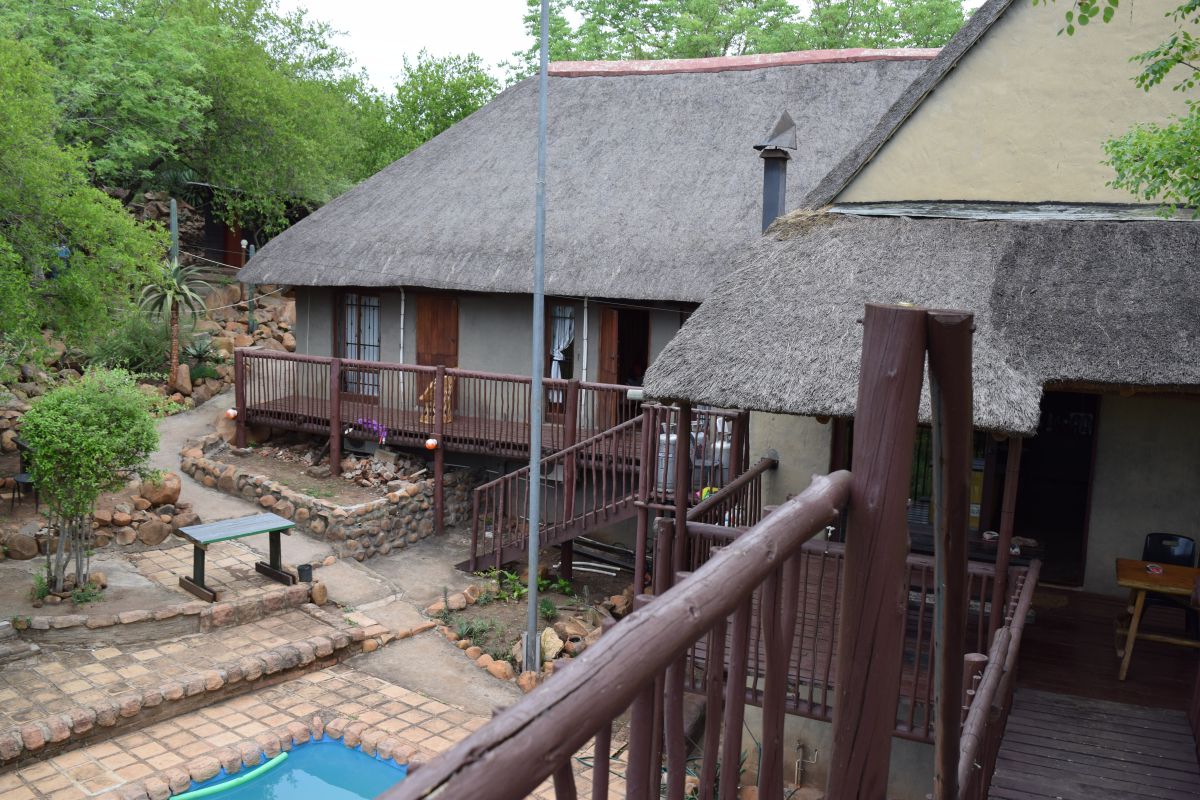 Komatipoort Backpackers Lodge
Greater St. Lucia National Park
On the way there, we passed through the Kingdom of Swaziland. There was the customs stop both in and out of the country with the large picture of the King on the wall. Our route passed almost entirely through large sugar cane plantations and fields with cattle. The people of Swaziland appear to dress in very colorful outfits and the some women can balance large loads on their heads. Each school had its own uniform, and the children seem to walk some distance to the school.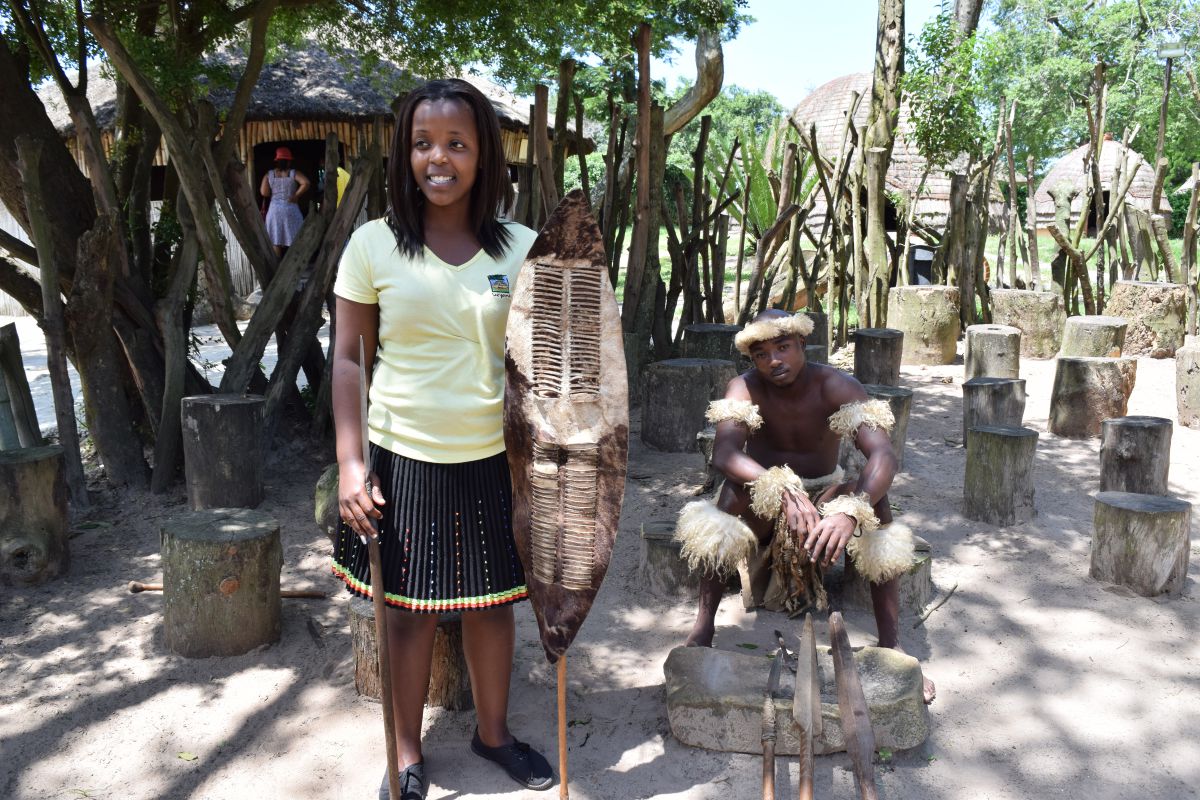 Zulu Resort Tourist Town near St. Lucia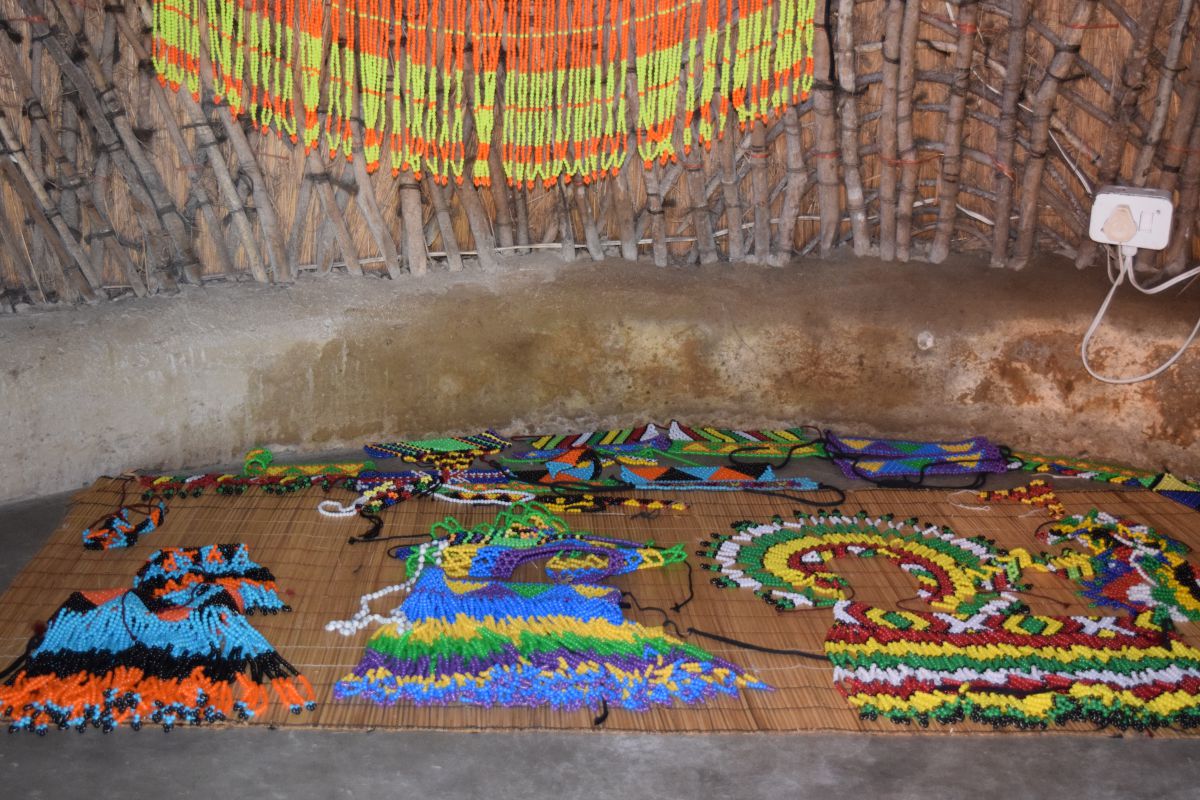 Zulu Bead Cloth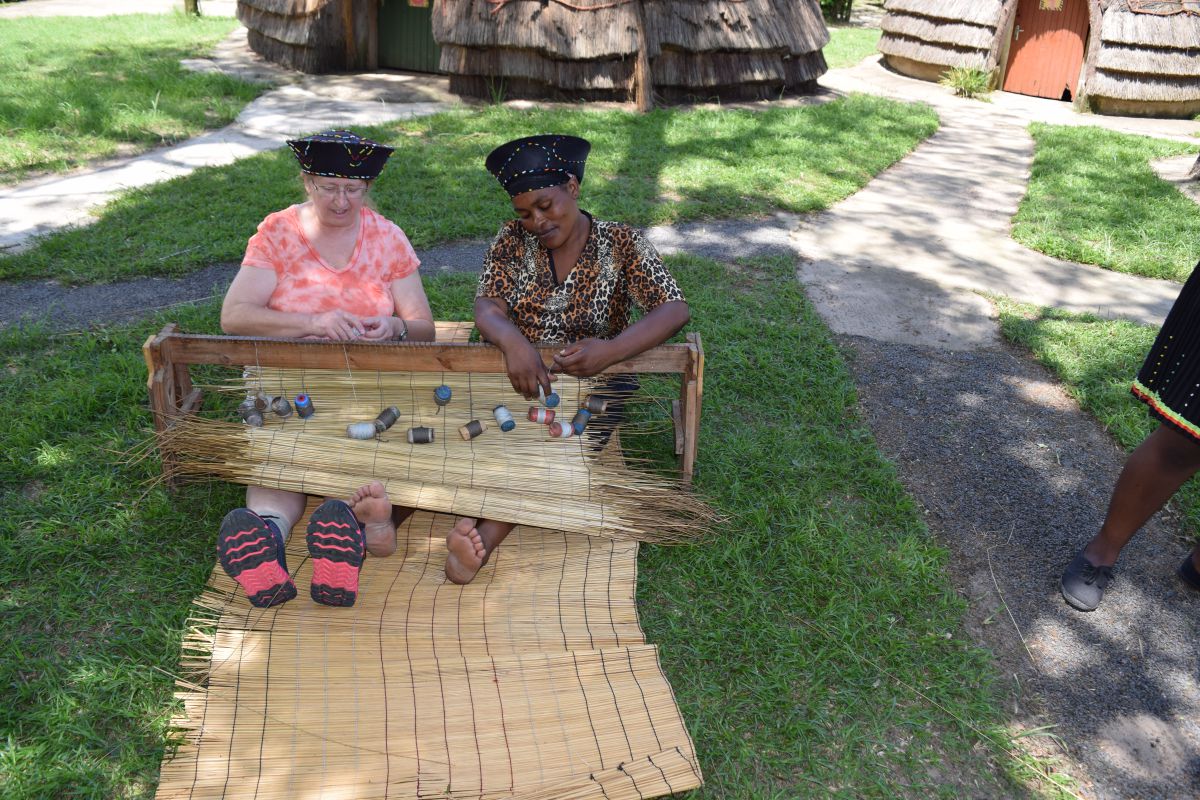 Zulu Mat Weaving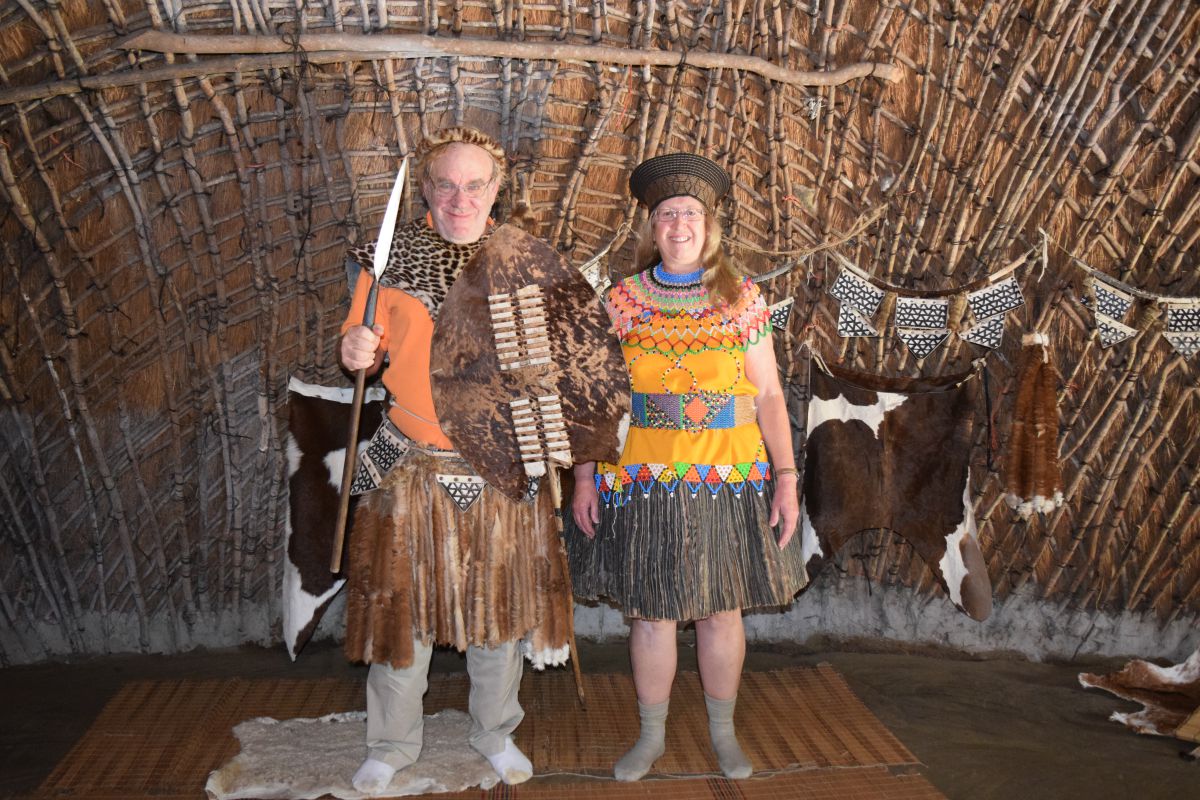 Zulu Ceremony Attire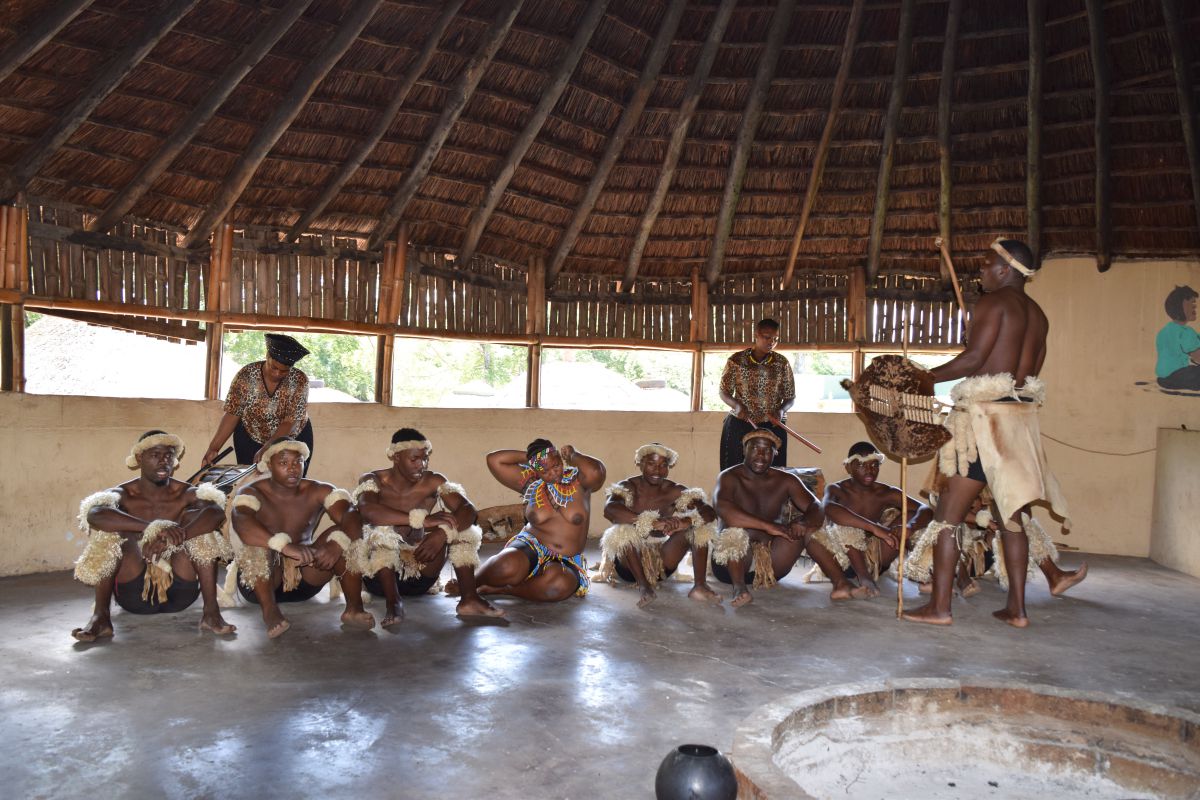 Zulu Cultural Performance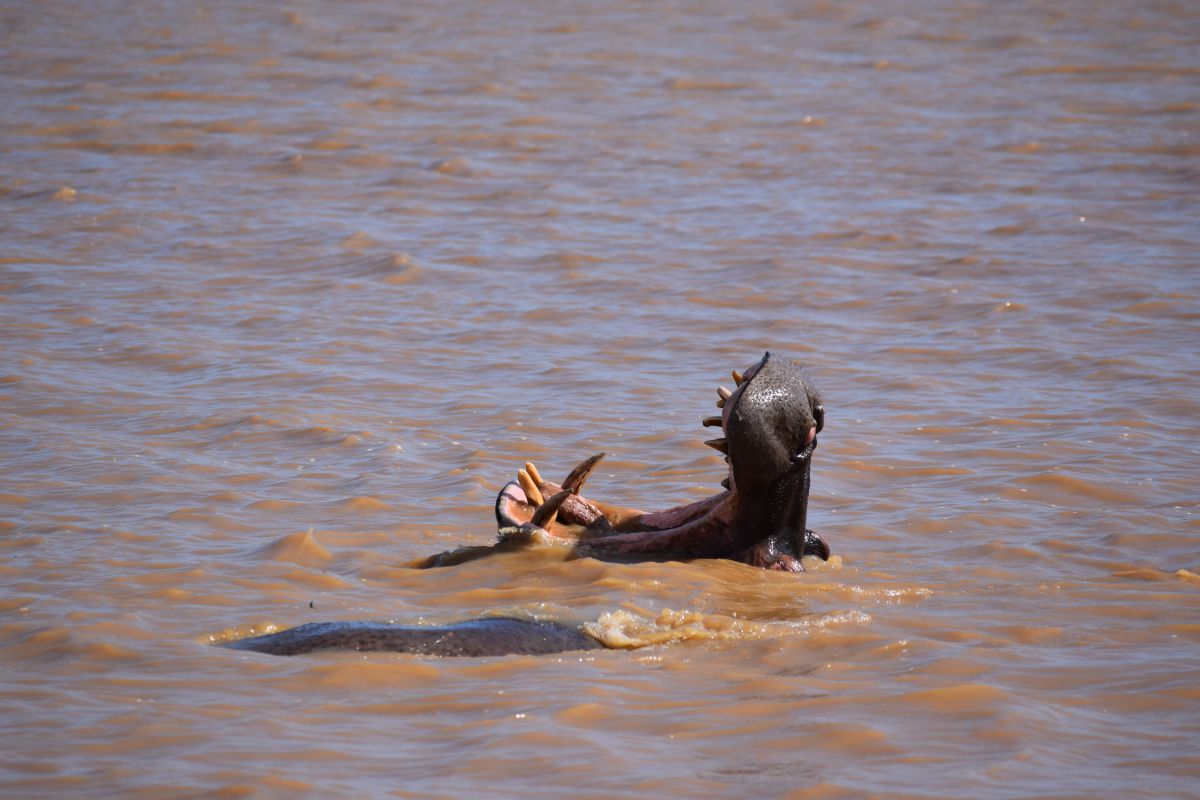 Hippo Yawn on the estuary boat tour
Cape Buffalo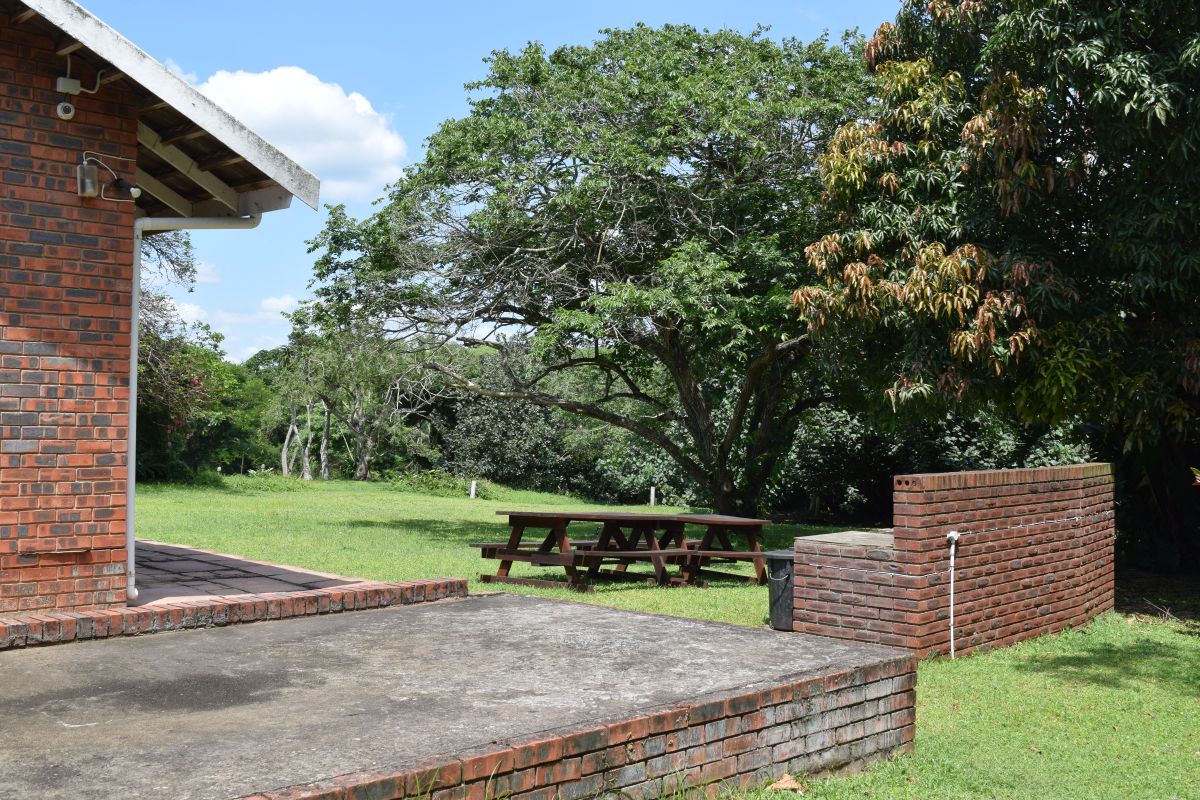 Hippo Hideaway (2 bedrooms, living room, kitchen on the river bank)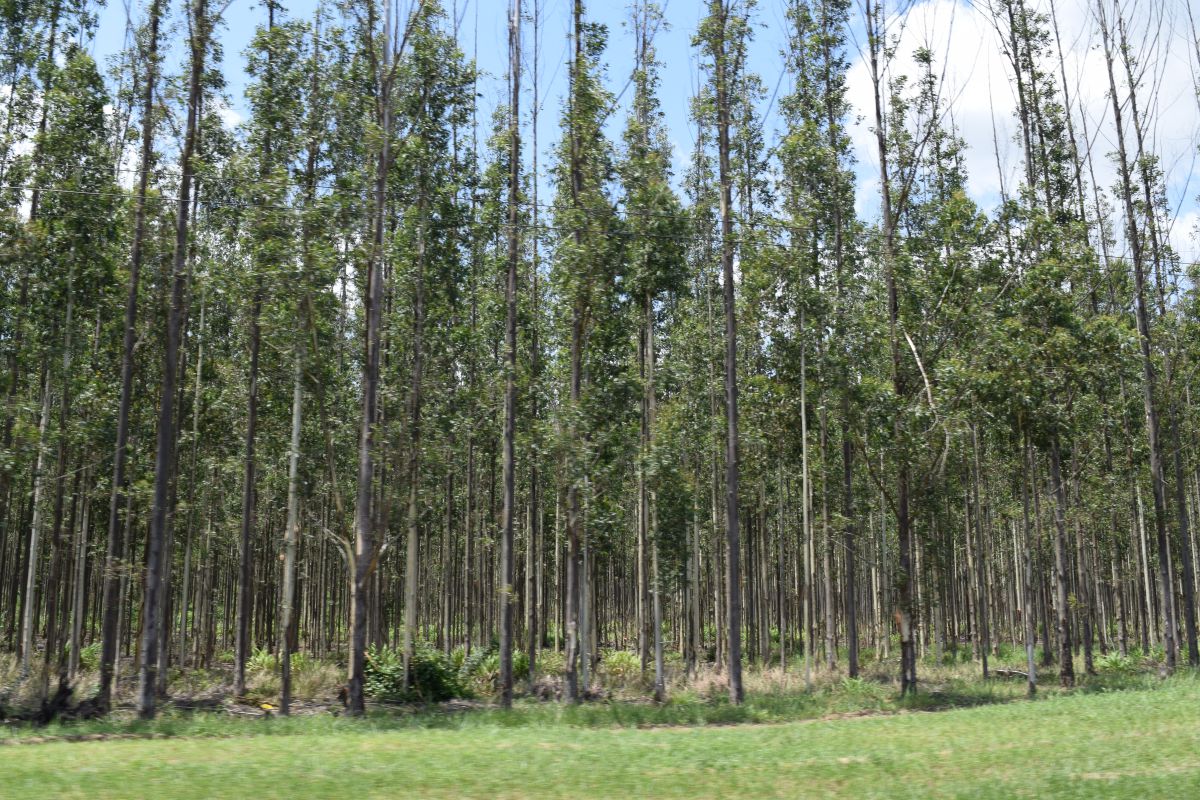 Forestry (sawmill nearby)
Around the borders of Lesotho (world's highest minimum elevation country)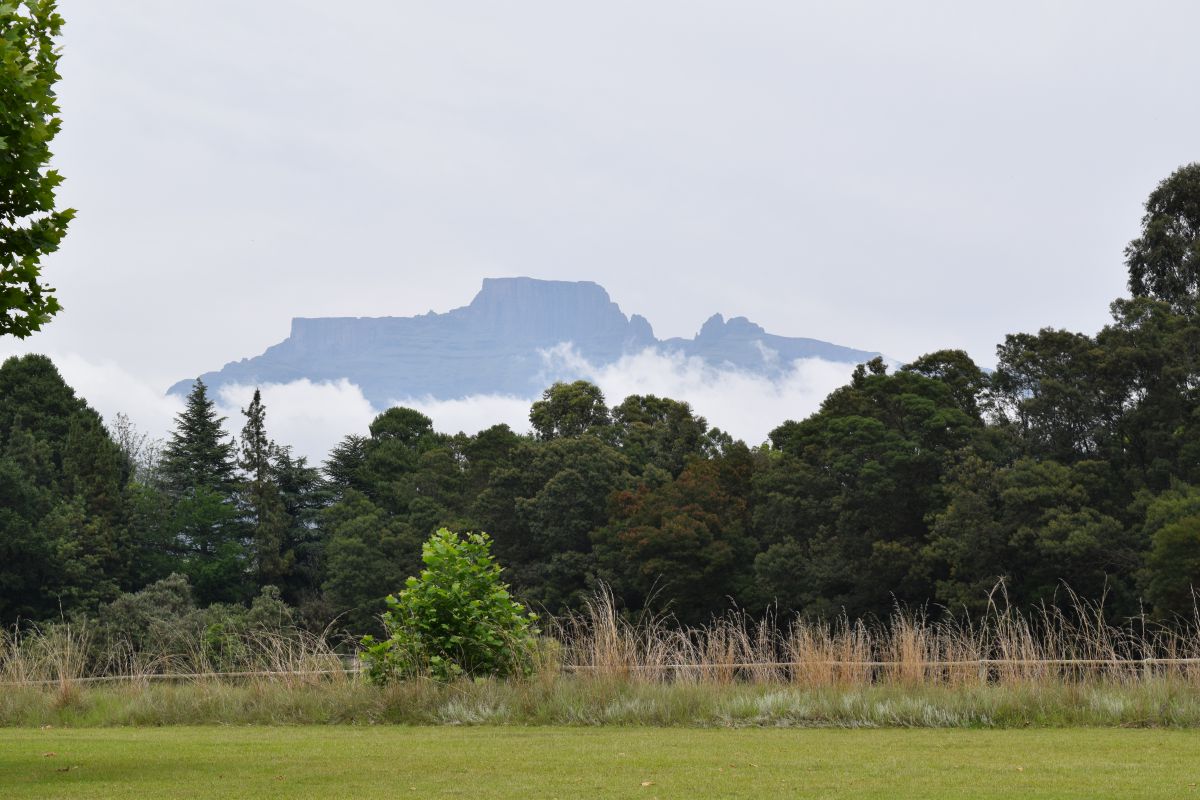 Wits End View of Drakensberg Needles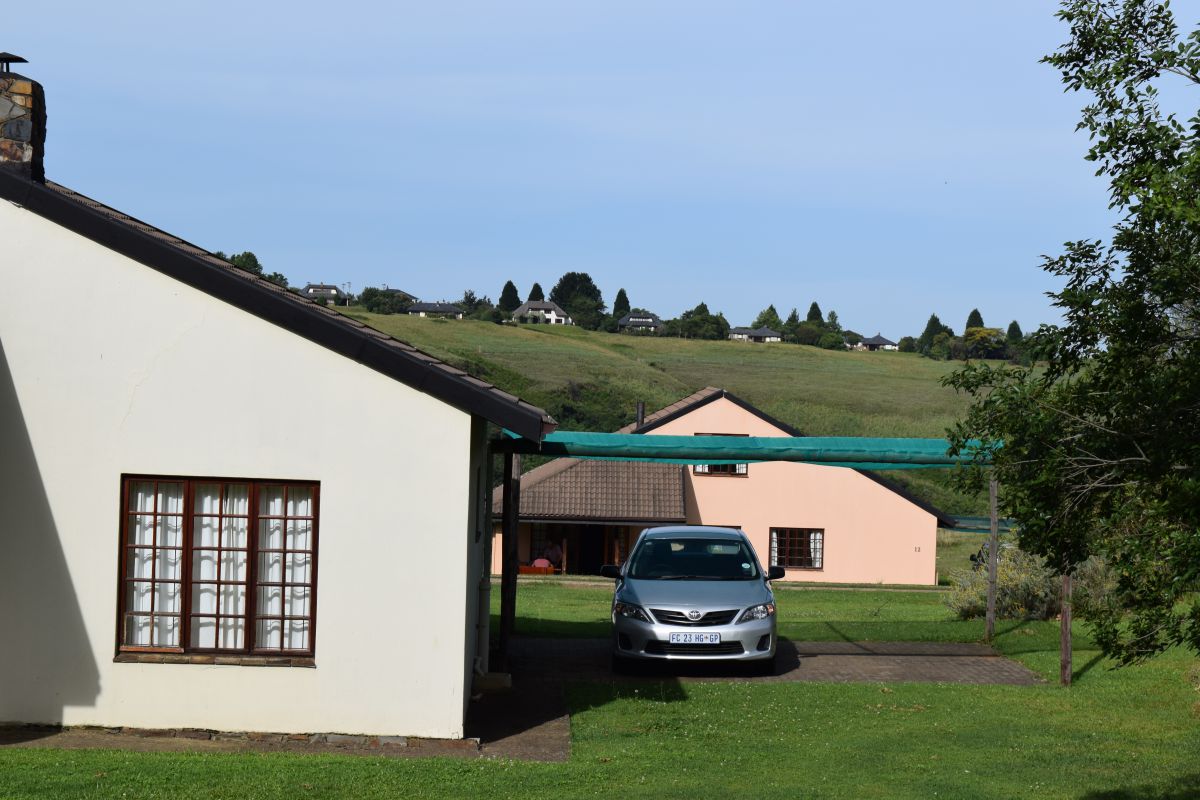 Wits End (4 bedroom house, self-catering)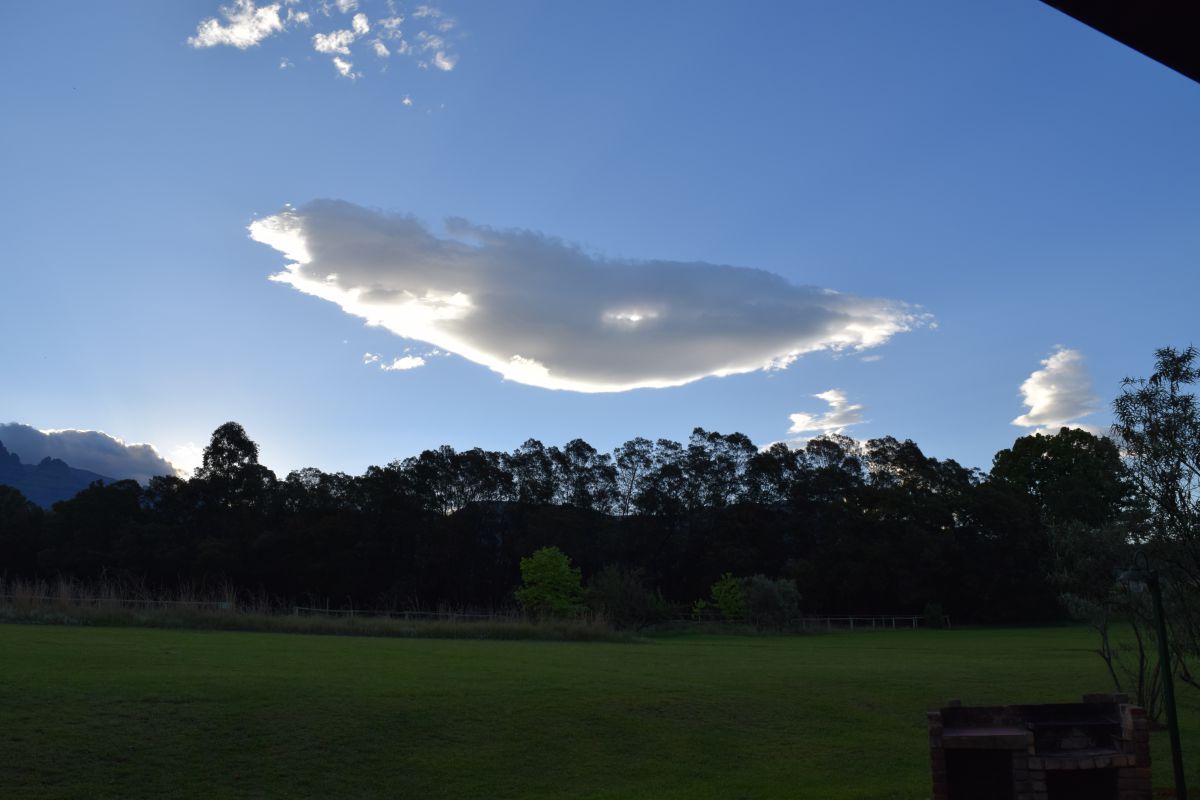 Flying Cloud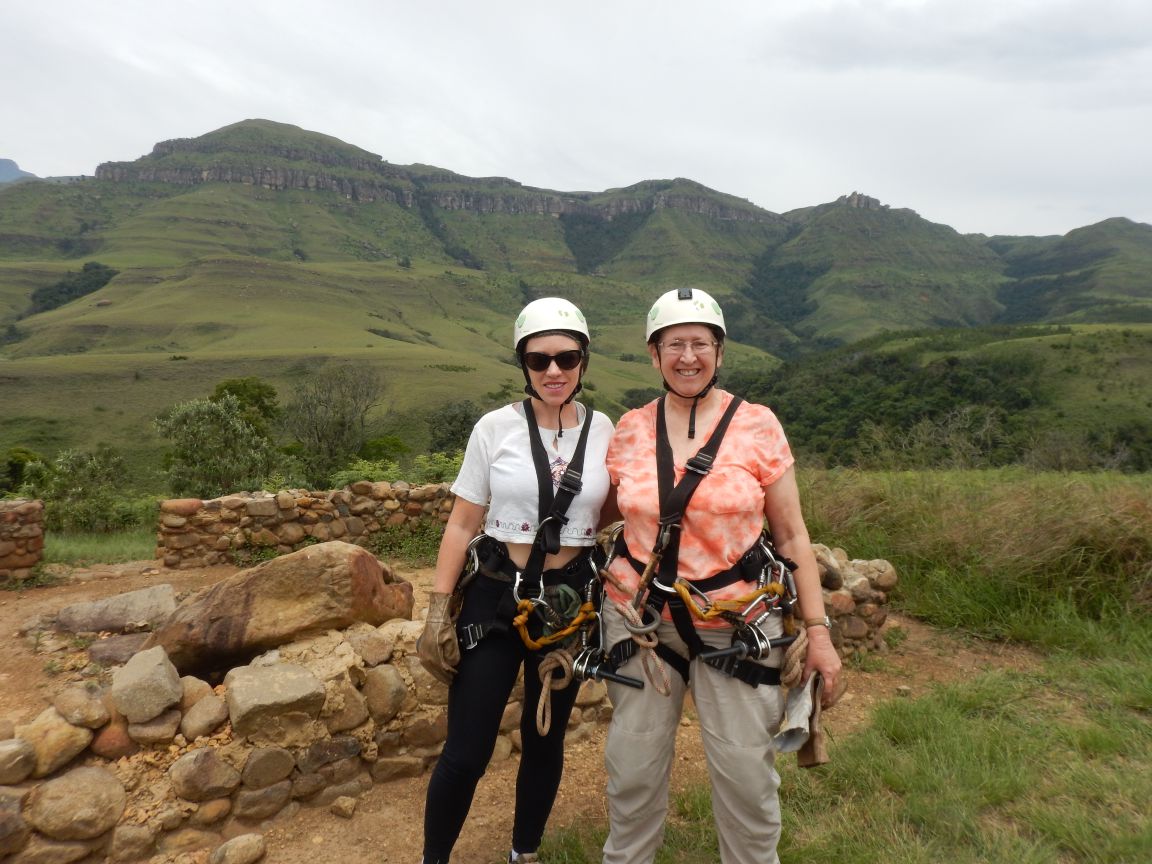 Drakensberg Canopy Tour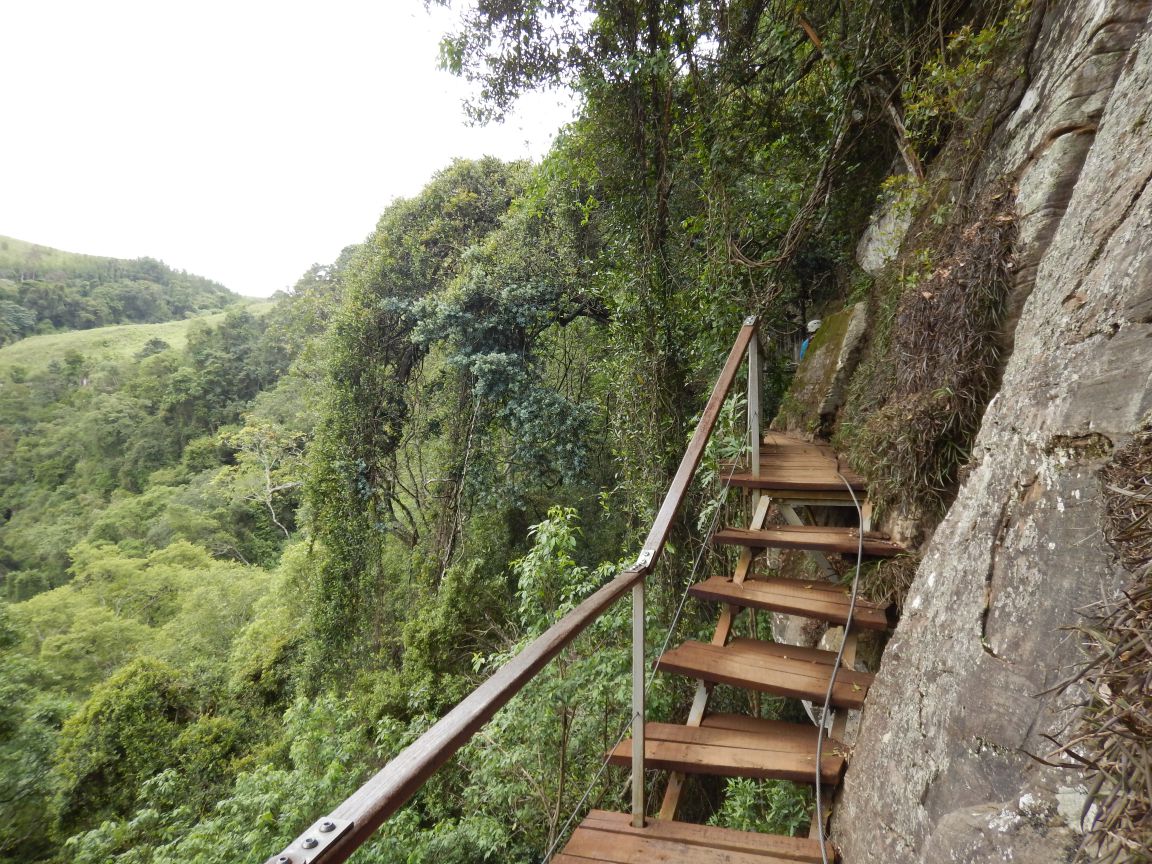 Steps between tour stations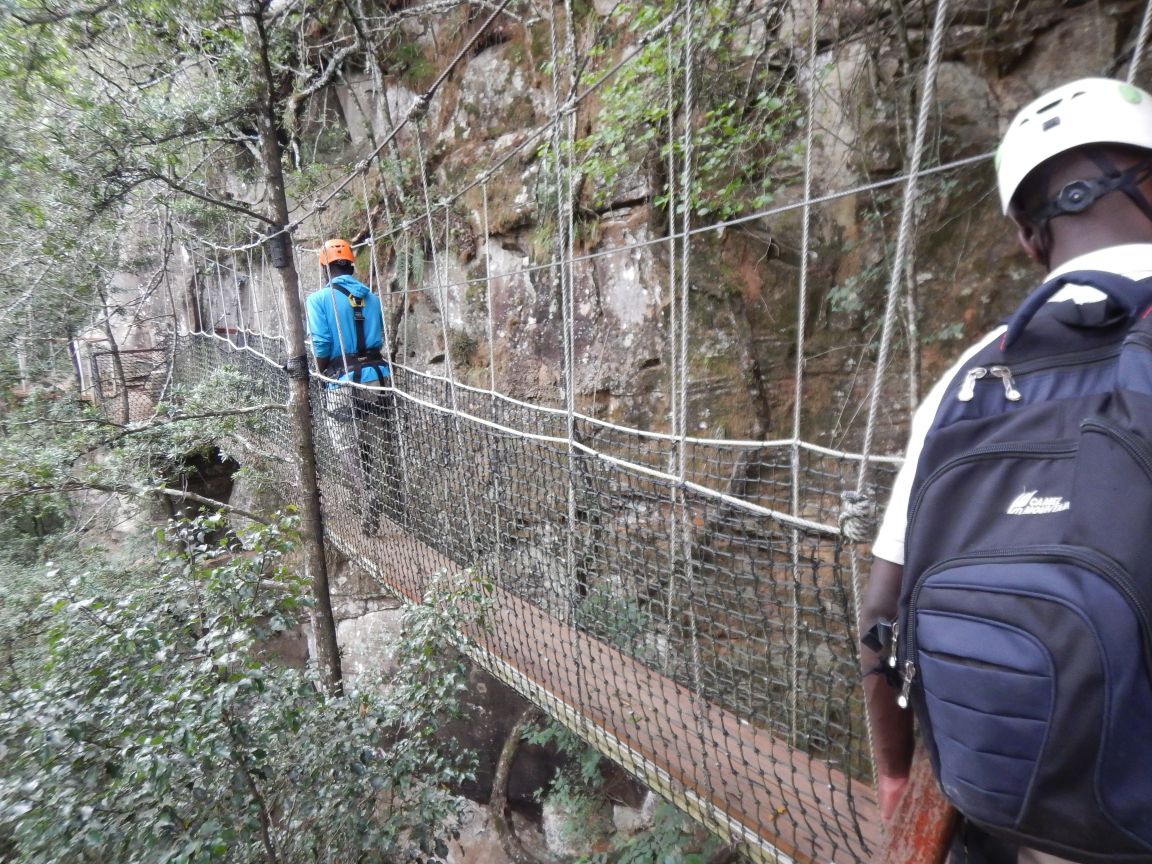 Rope bridge between stations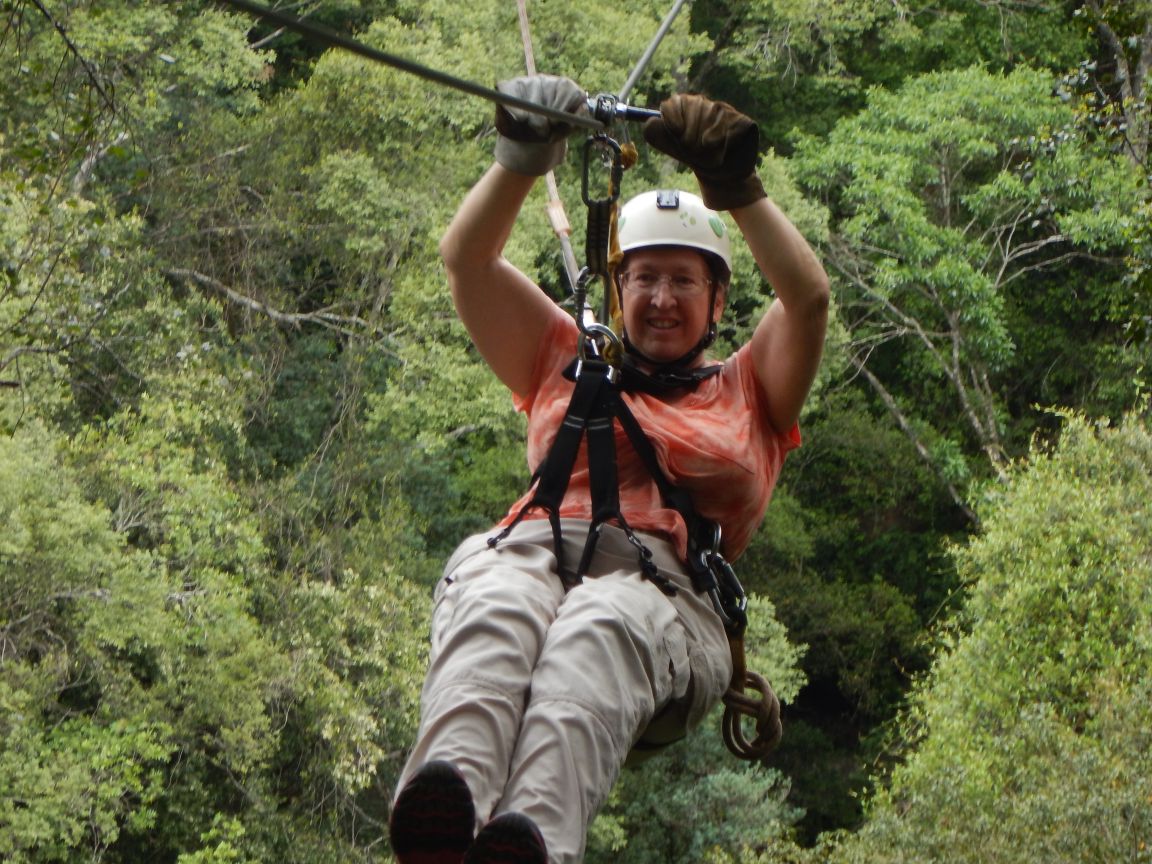 Zip line close up of Chris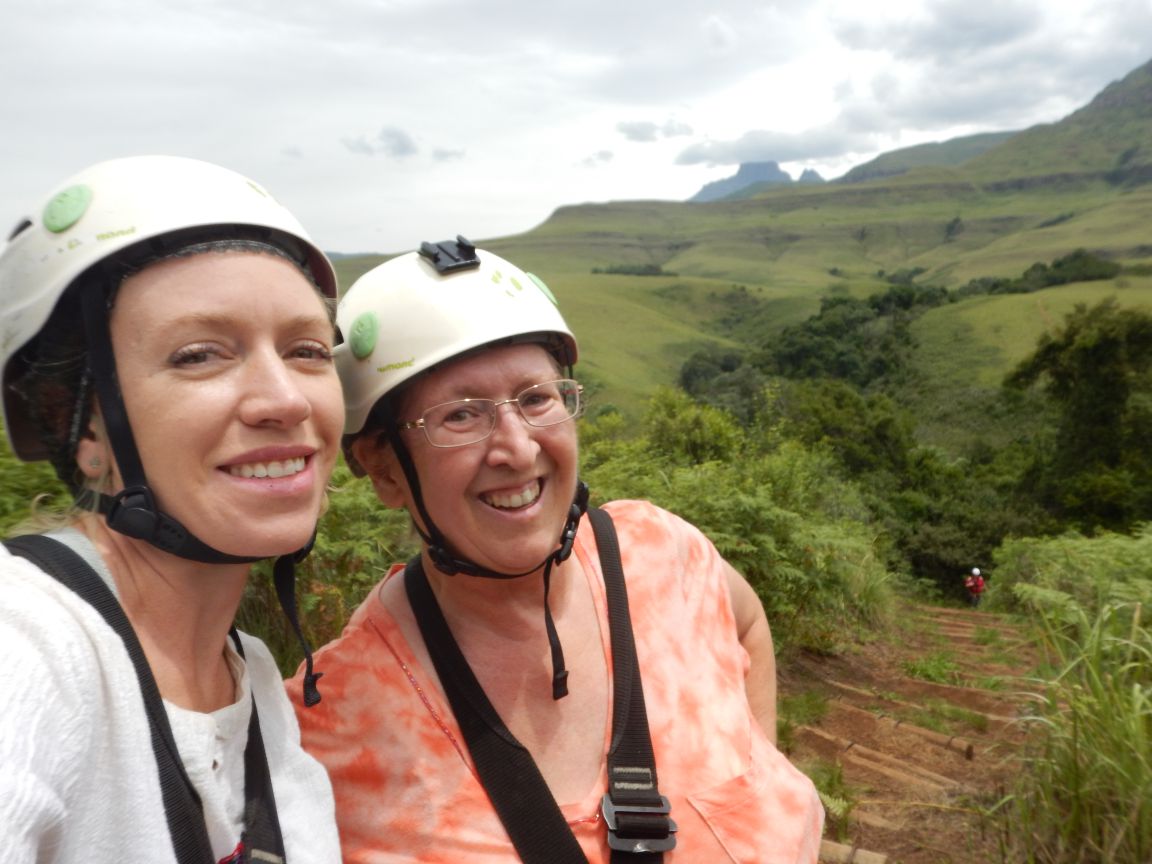 Emily and Chris in the mountains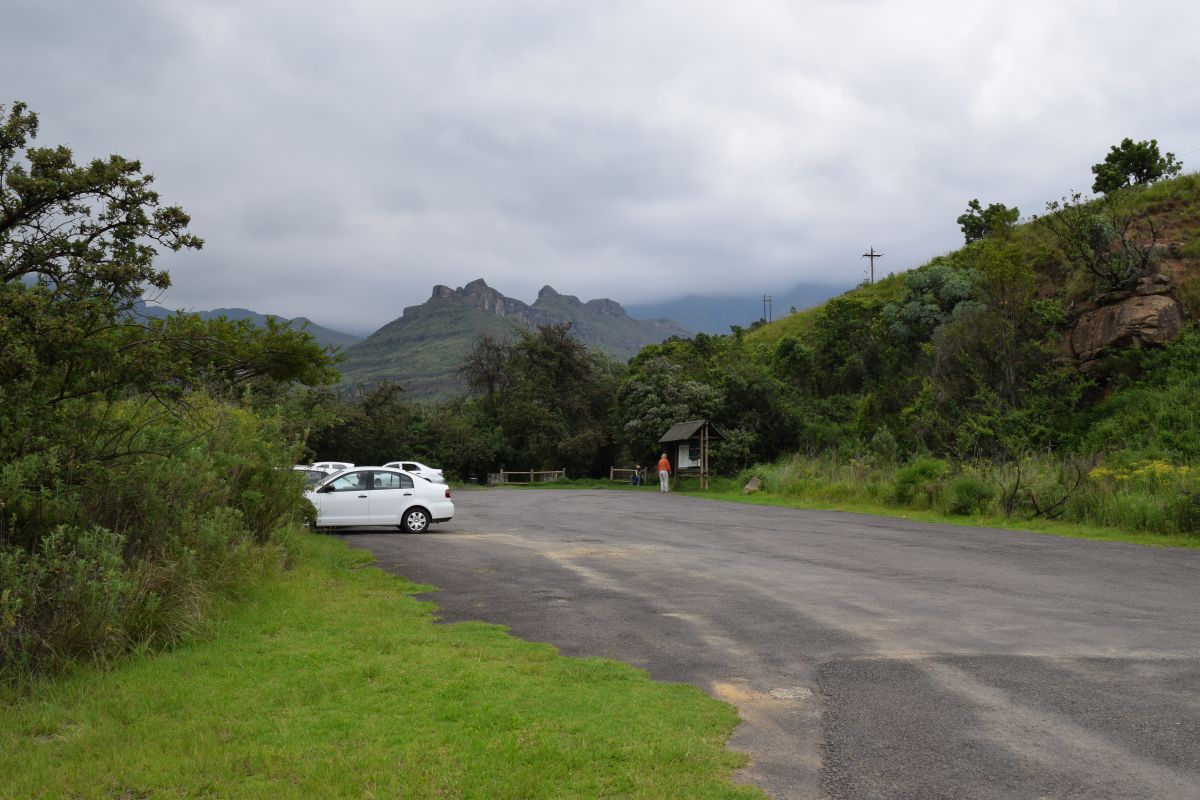 Royal Natal National Park (Lesotho is over the mountains)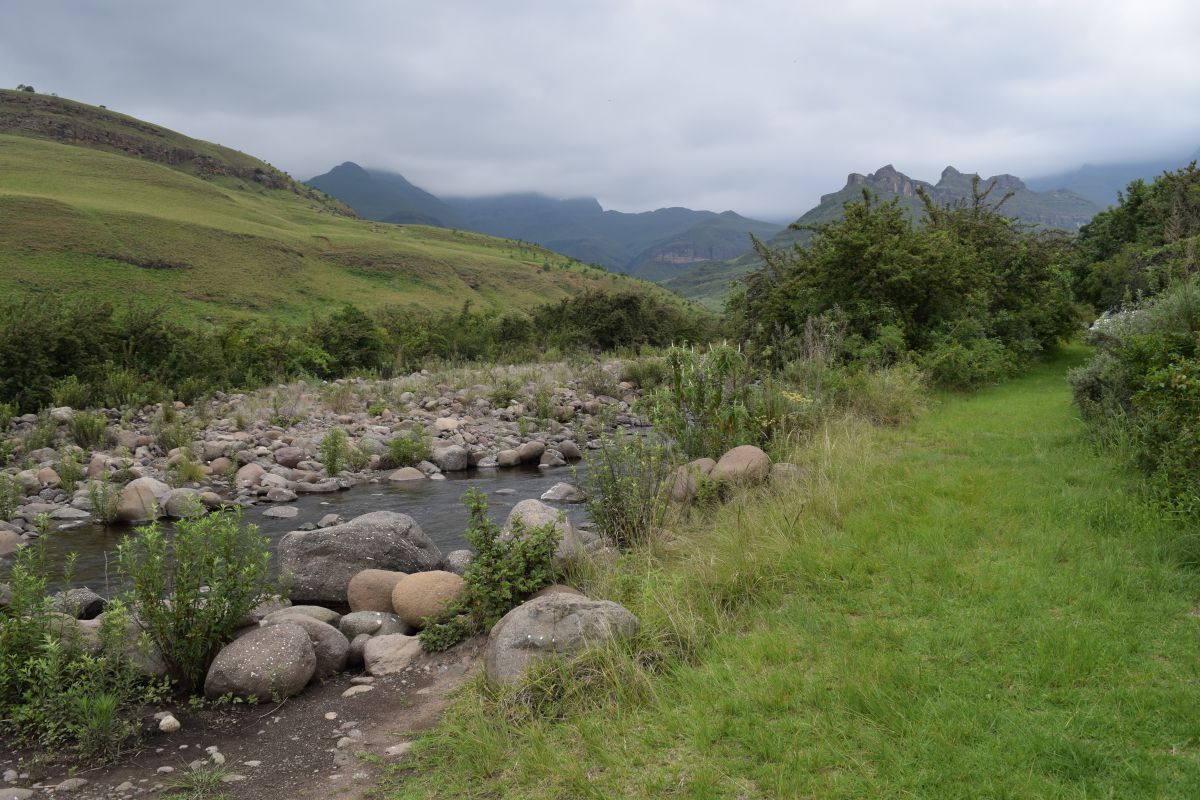 Royal Natal - Tugela Falls River flow after the world's tallest waterfall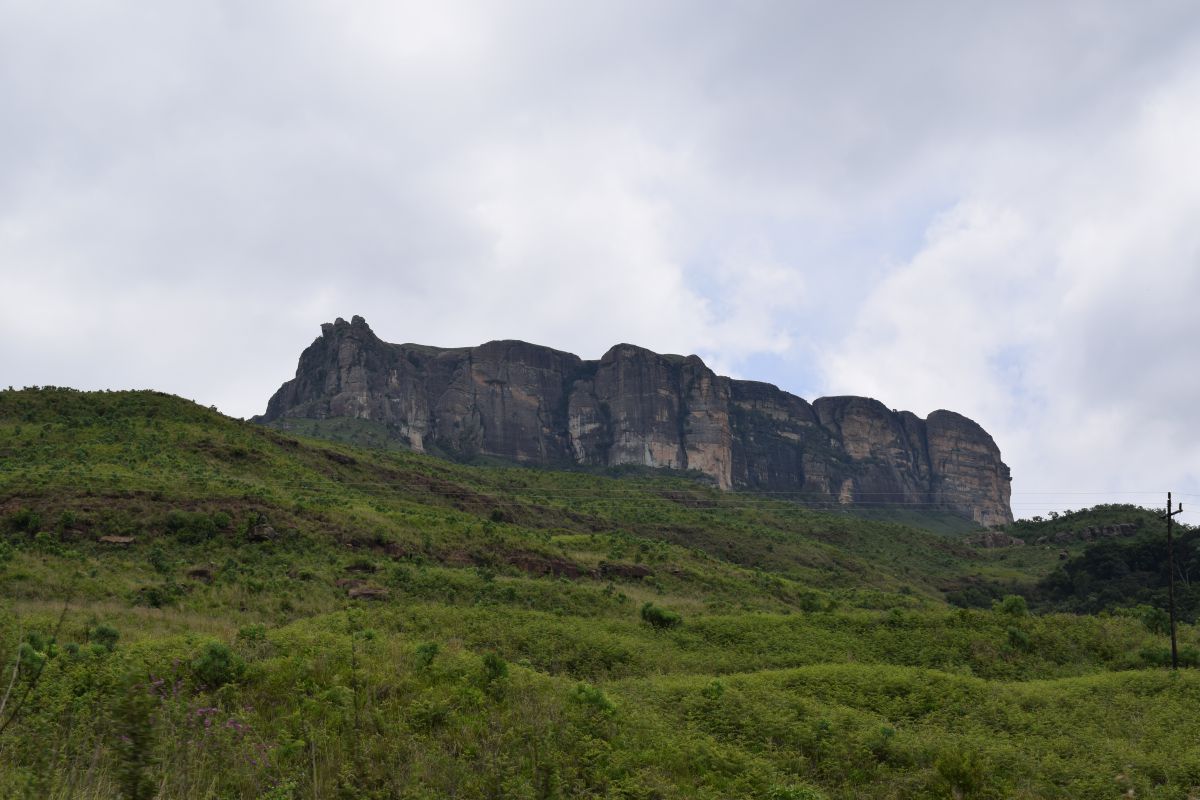 Drakensberg (Dragon's Back Mountains)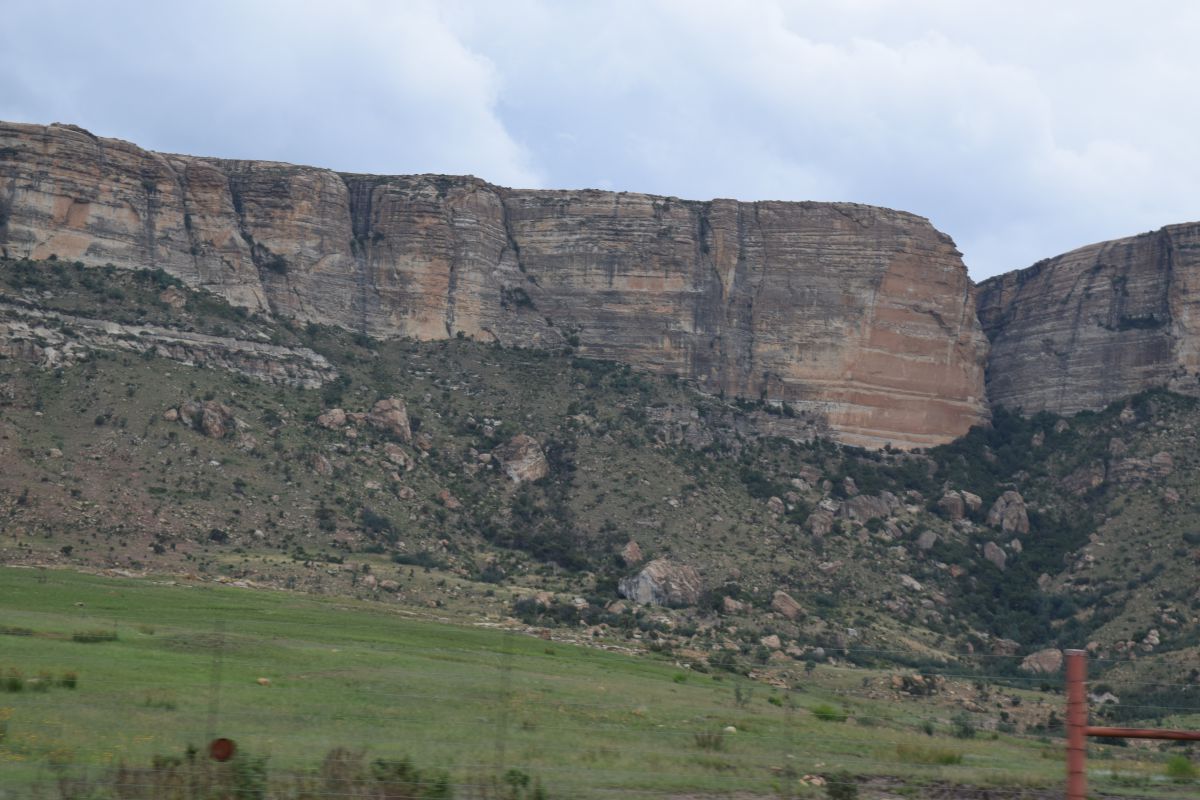 Golden Gate Highlands National Park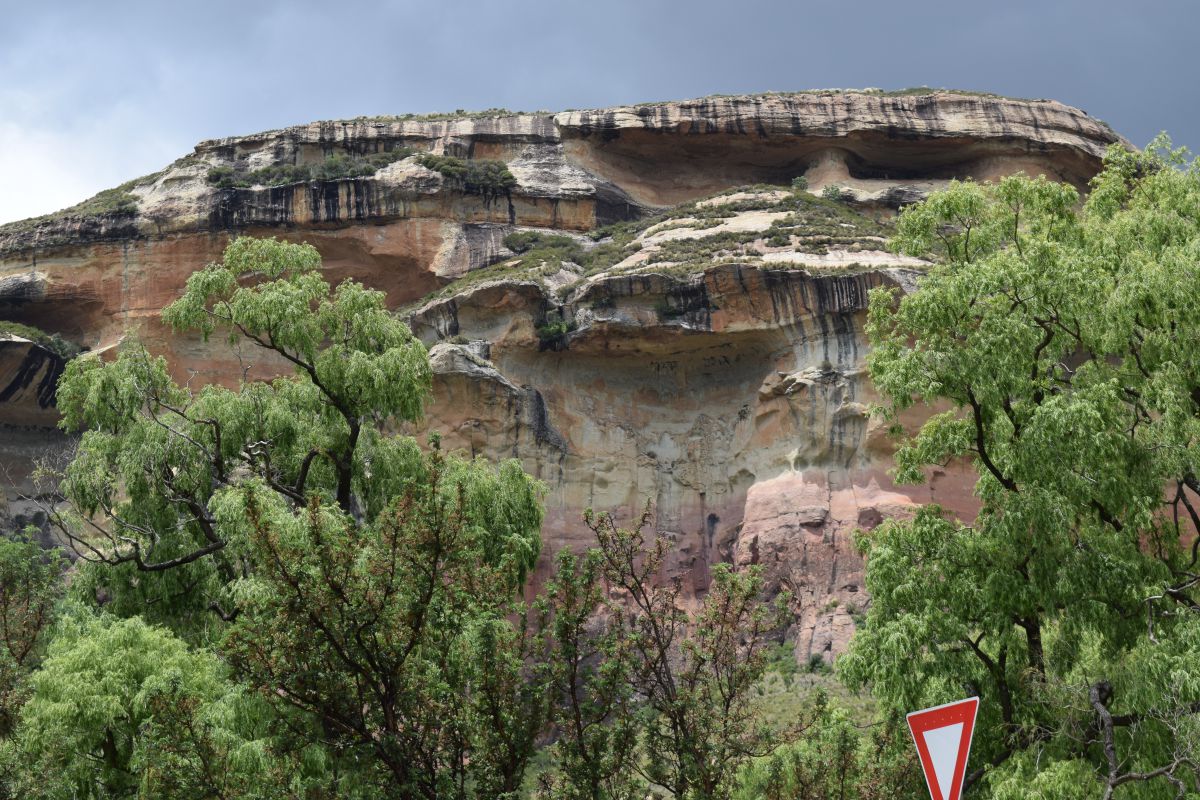 Golden Gate Highlands (border of Lesotho)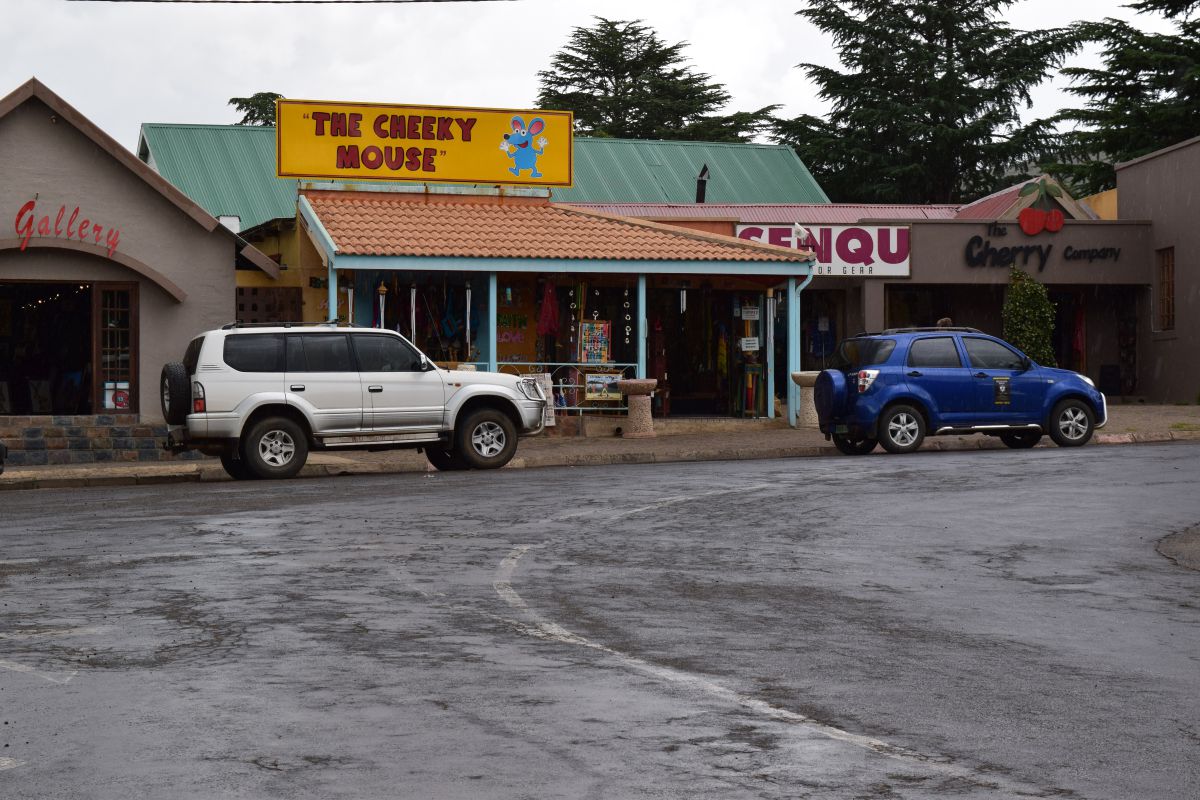 Clarens Mouse Store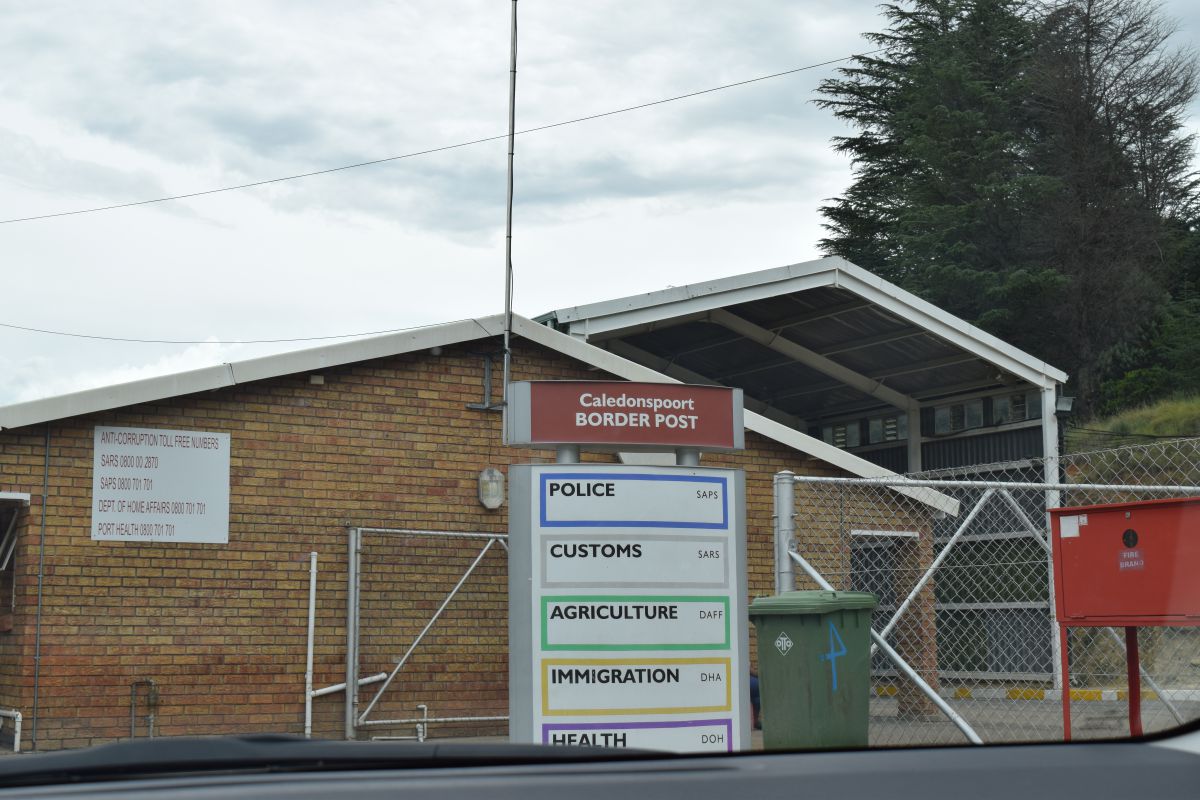 Caledonspoort entry to Lesotho (large picture of King on wall)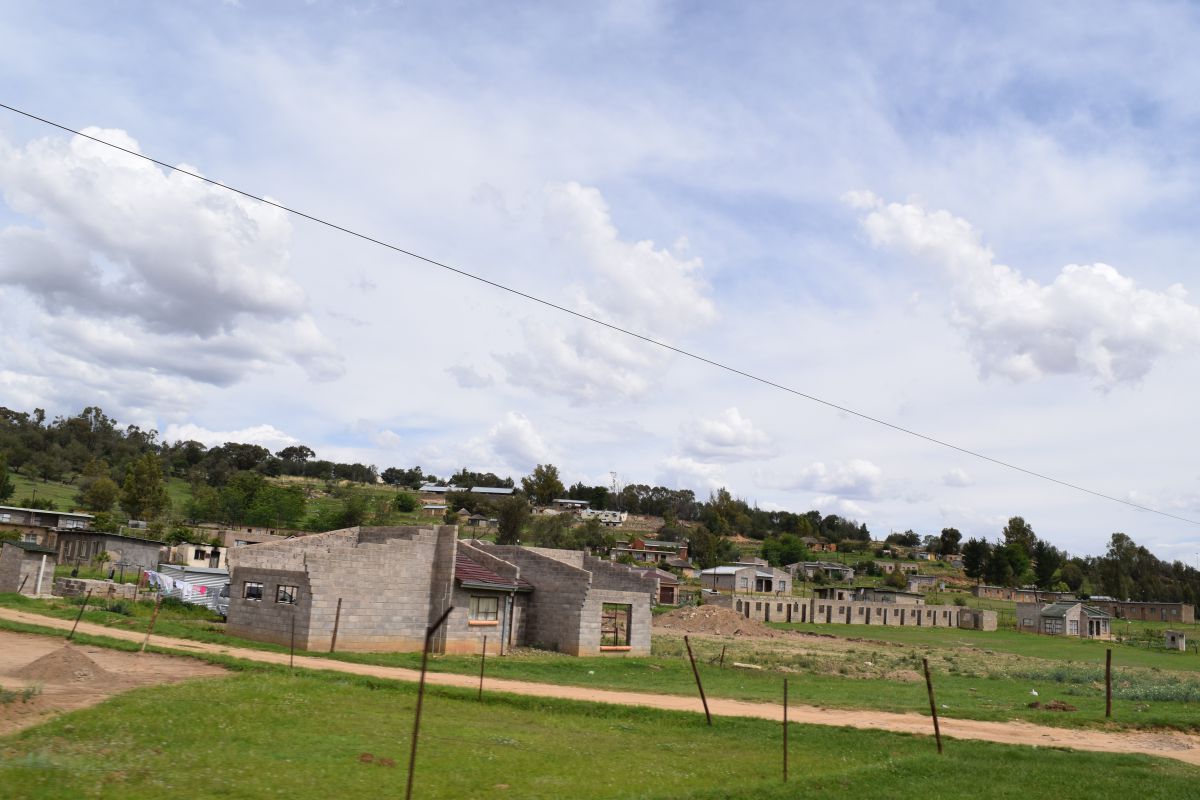 Lesotho countryside (seems like a poor country)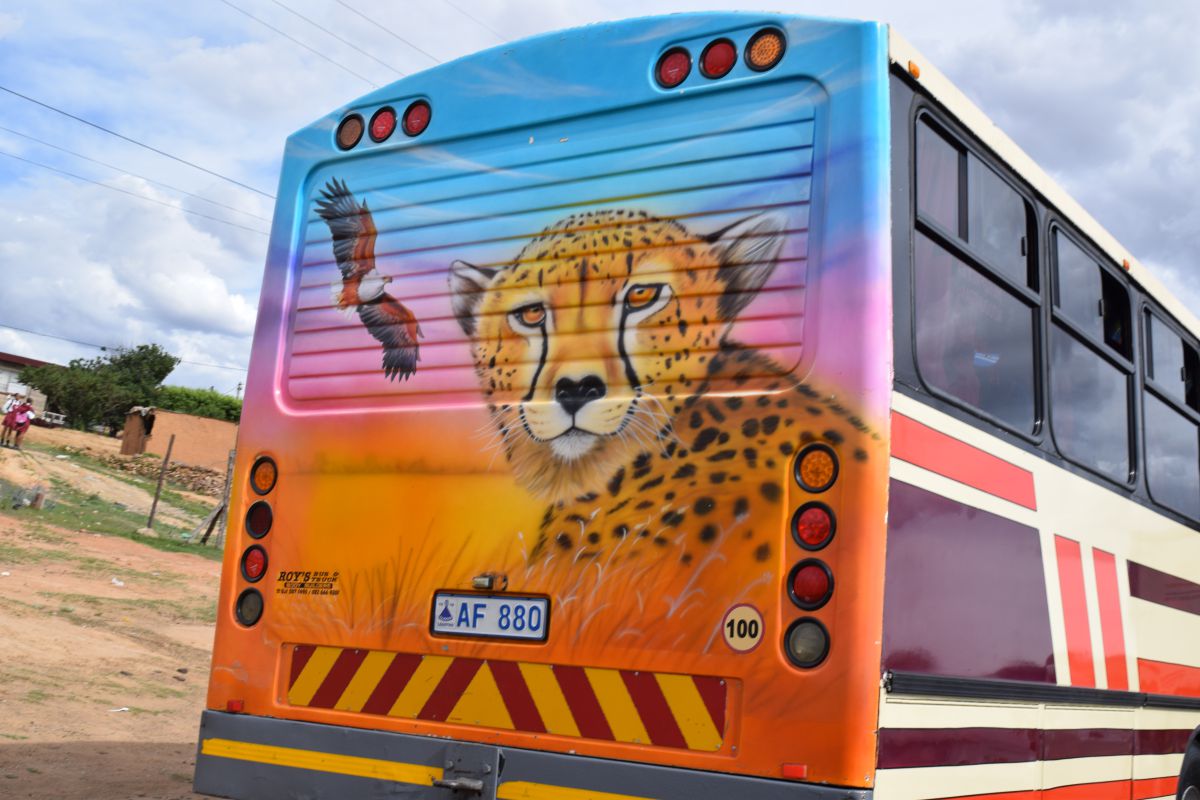 Bus Art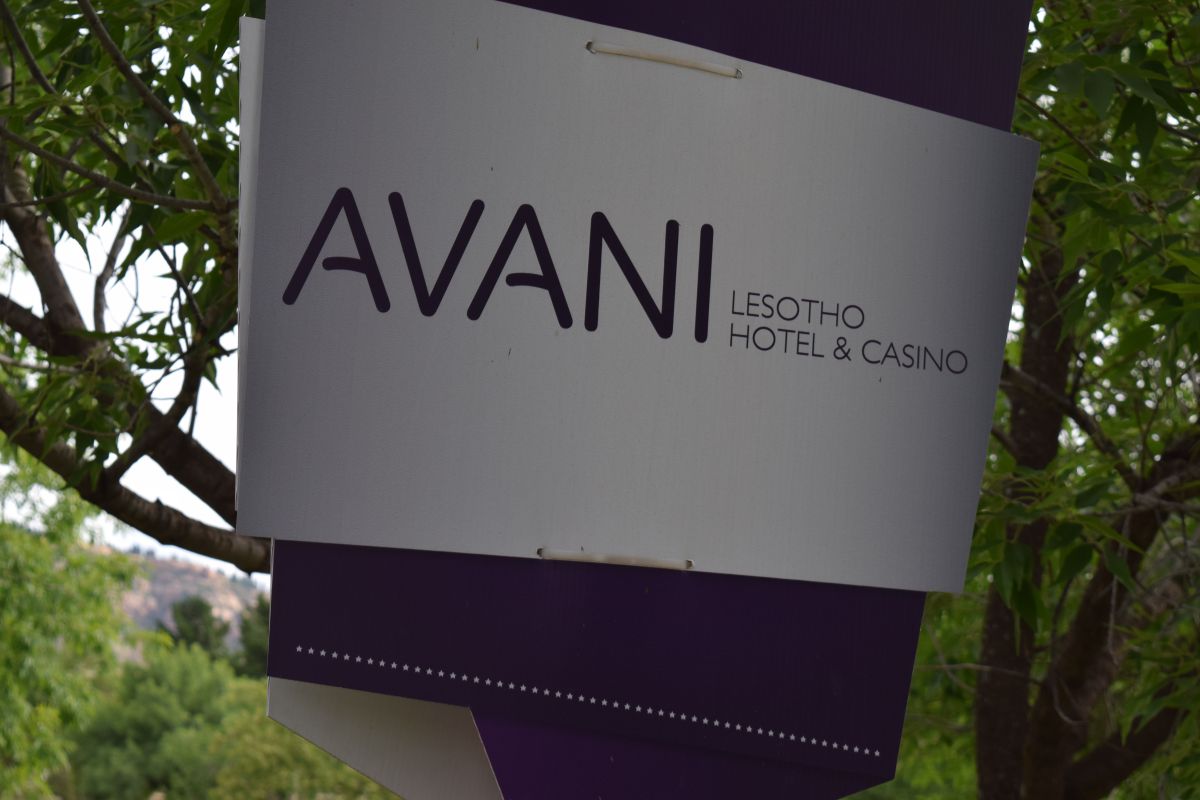 Maseru (Capital of Lesotho) Casino Sign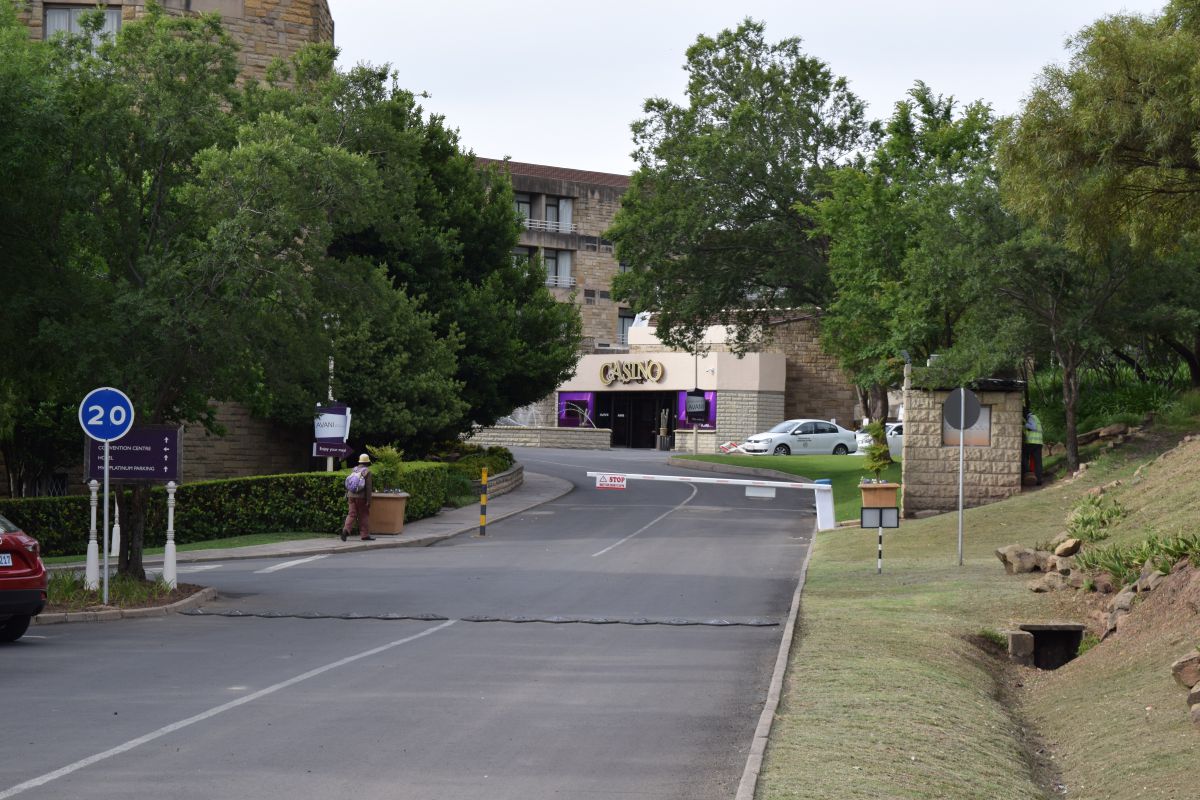 Casino and Hotel (formerly the Lesotho Sun)
Mountain Zebra National Park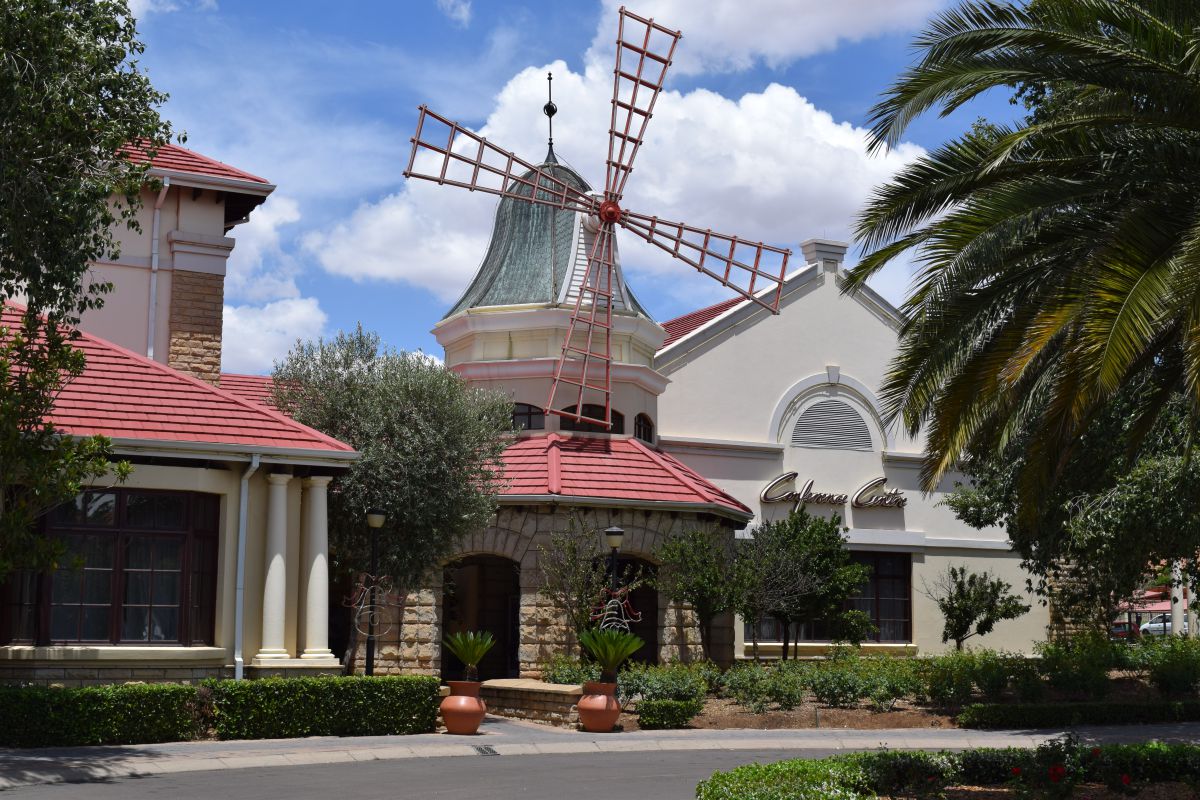 Bloemfontein Windmill Casino (Tony requested a casino chip)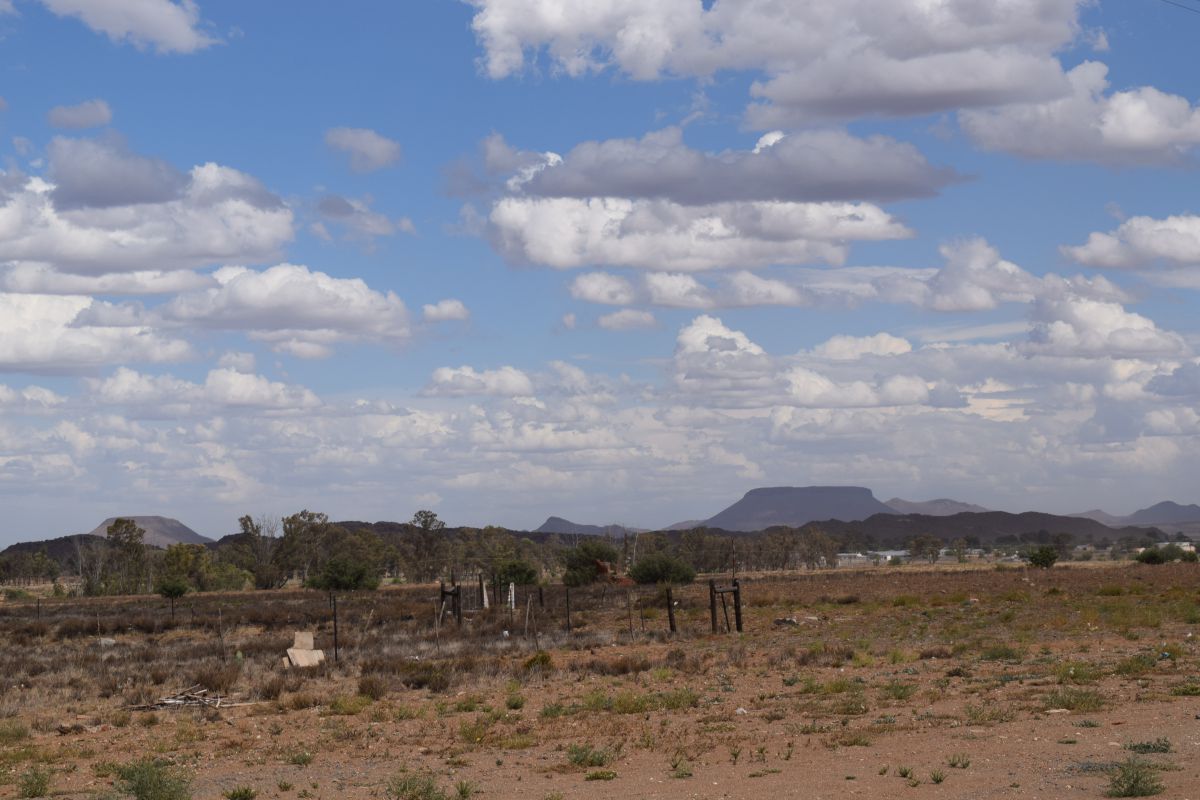 View of the Karoo (South African Outback)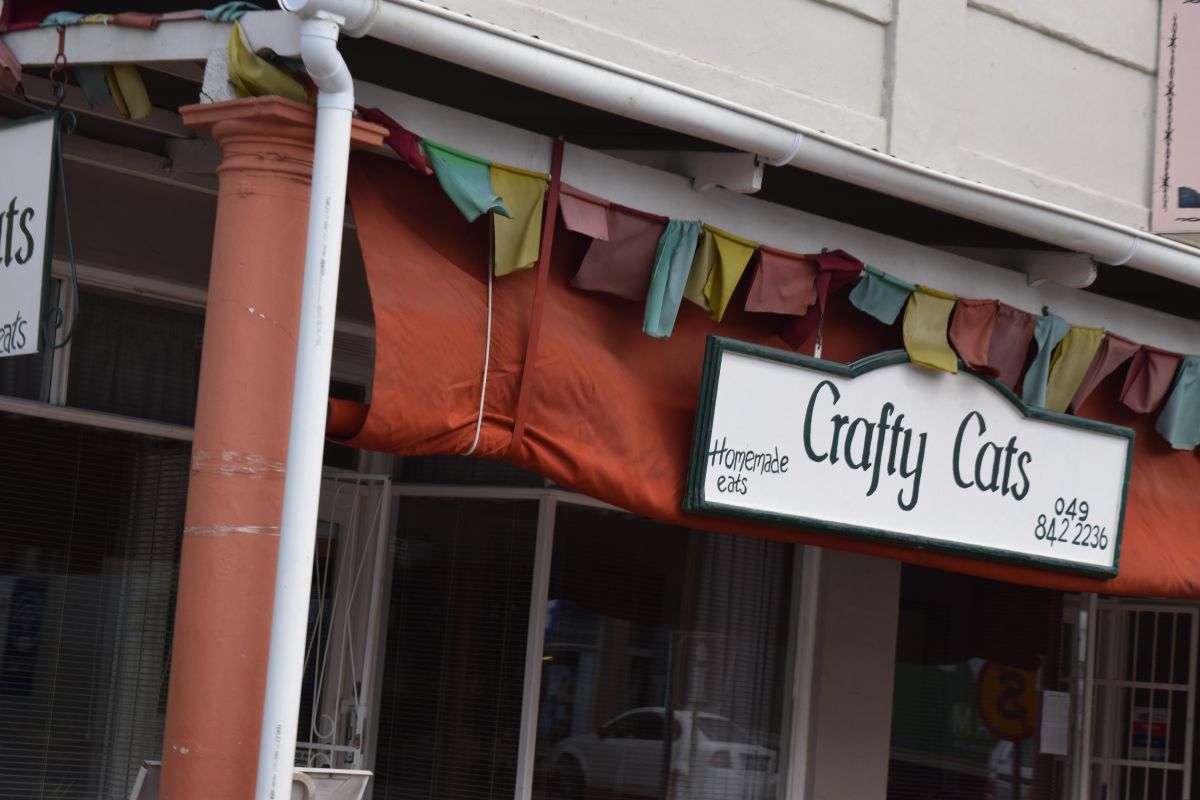 Middelburg Cat Store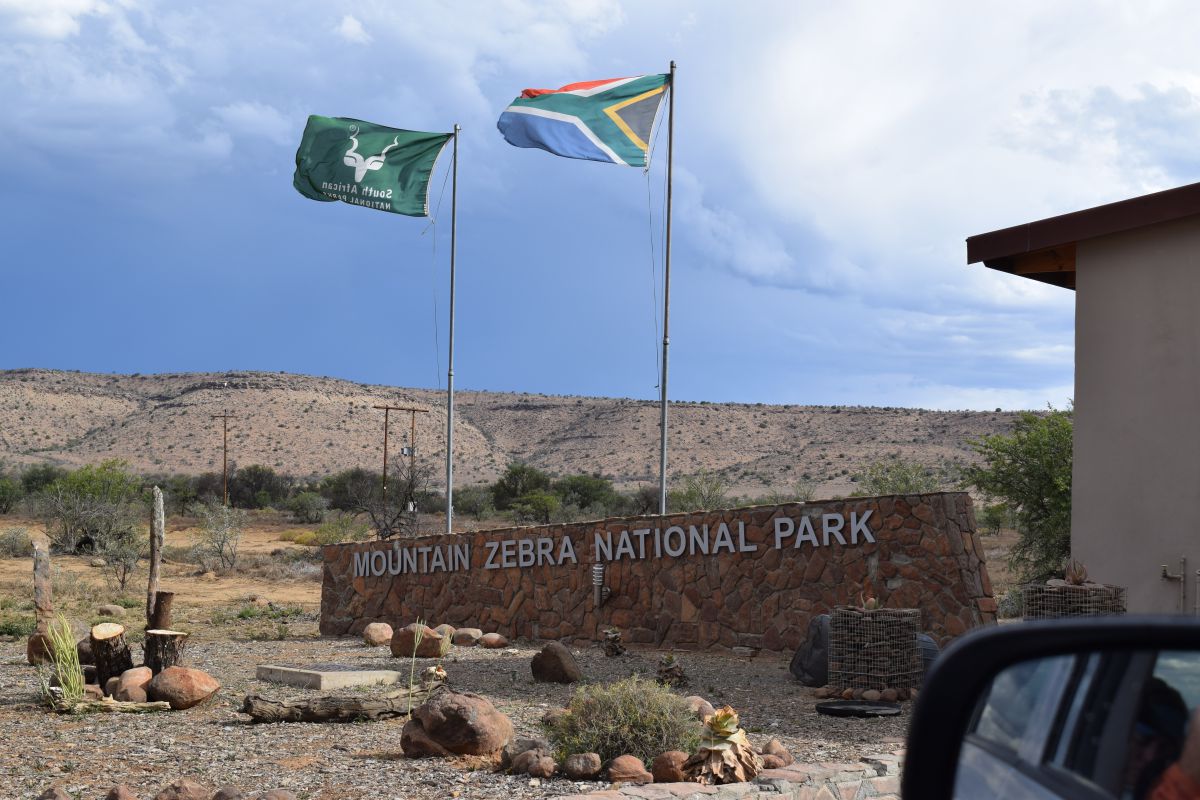 Mountain Zebra National Park entrance sign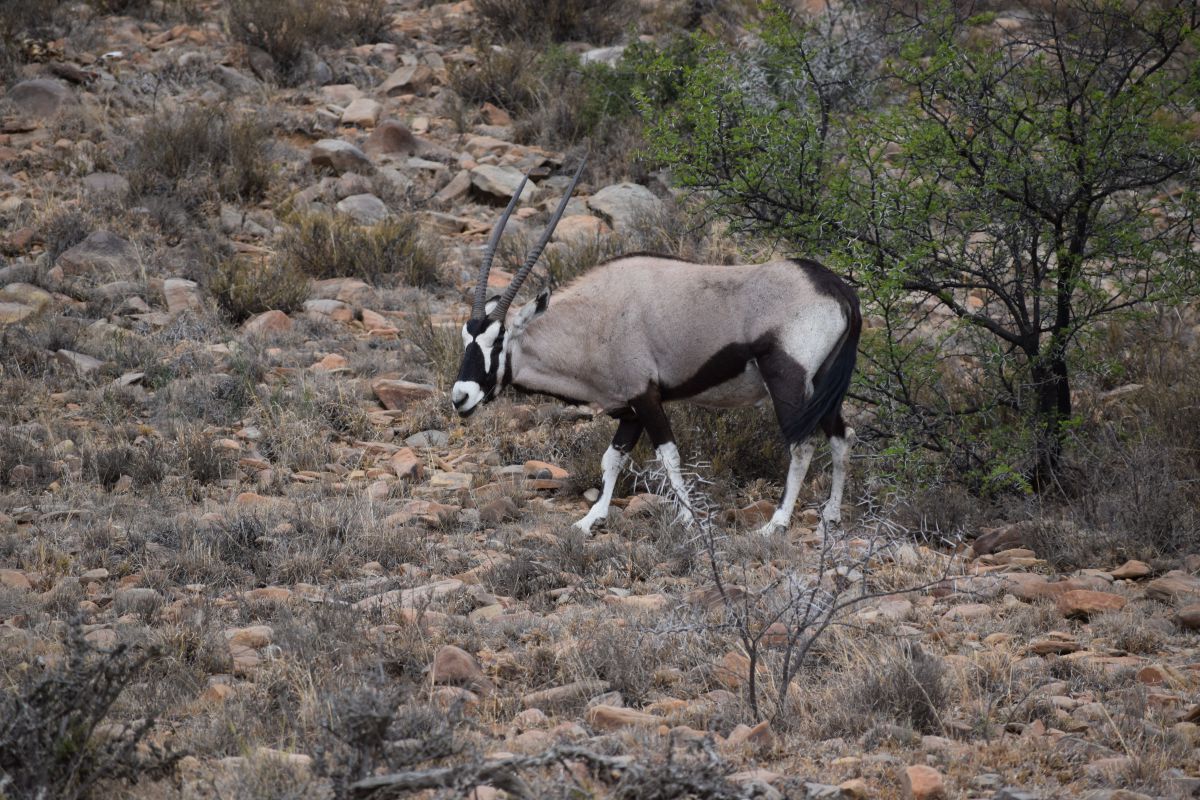 Gemsbok (desert dweller)
Bok Herd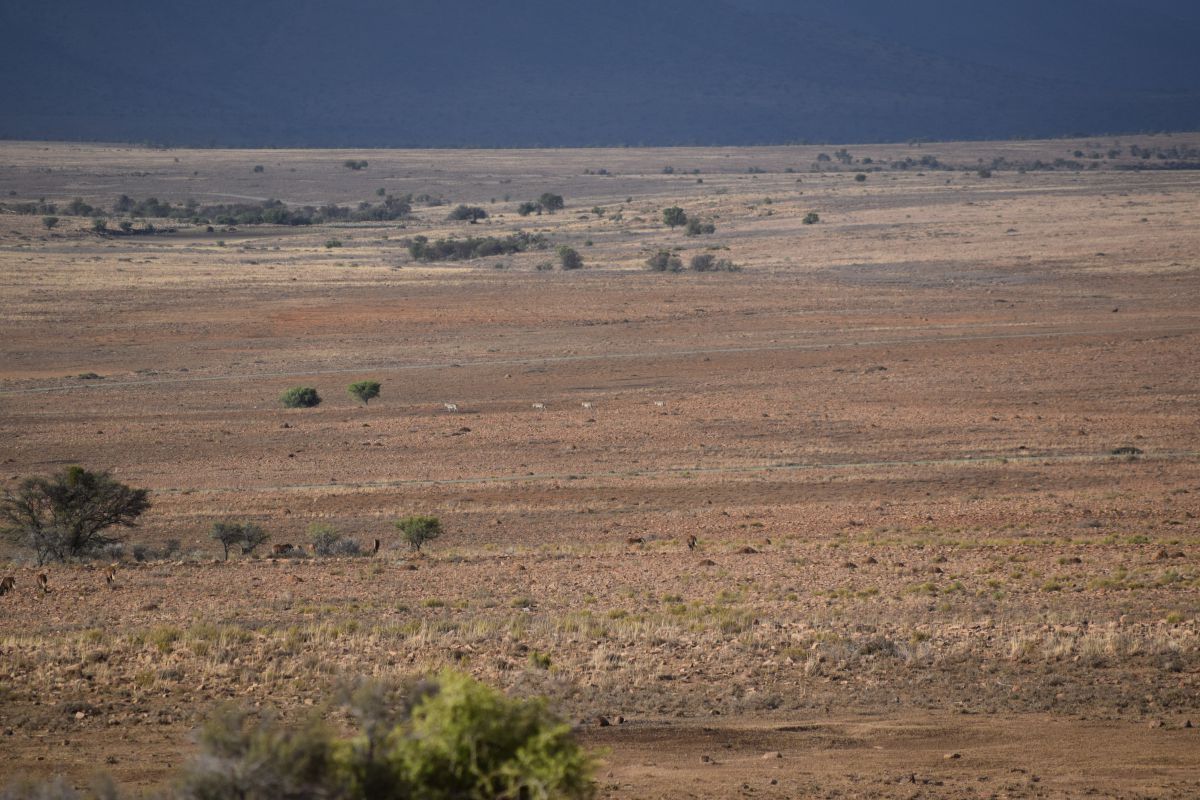 Mountain Zebra (in the distance)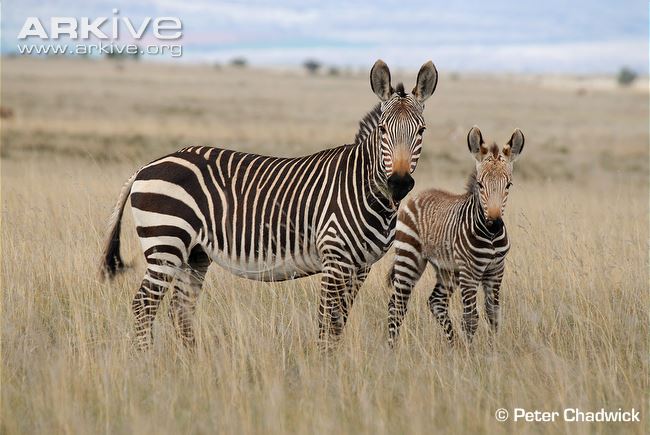 Mountain Zebra (commercial closeup)
Rainbow after the storm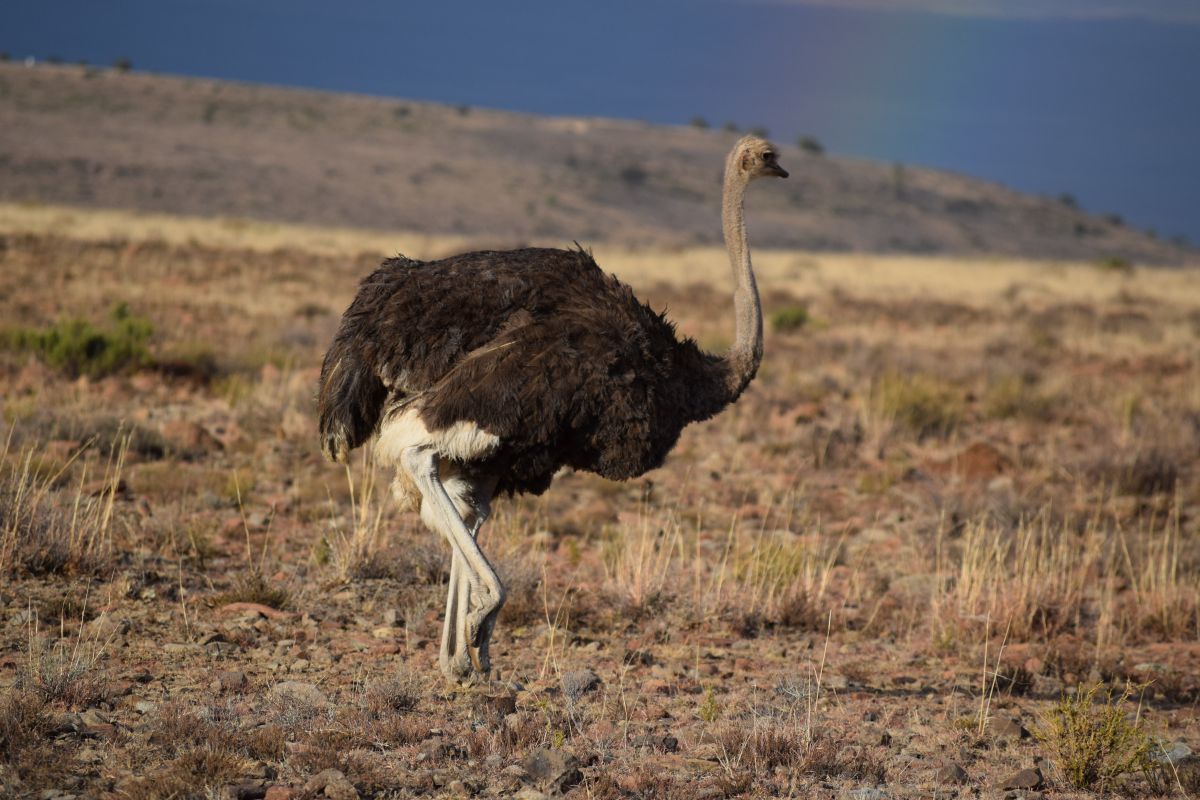 Ostrich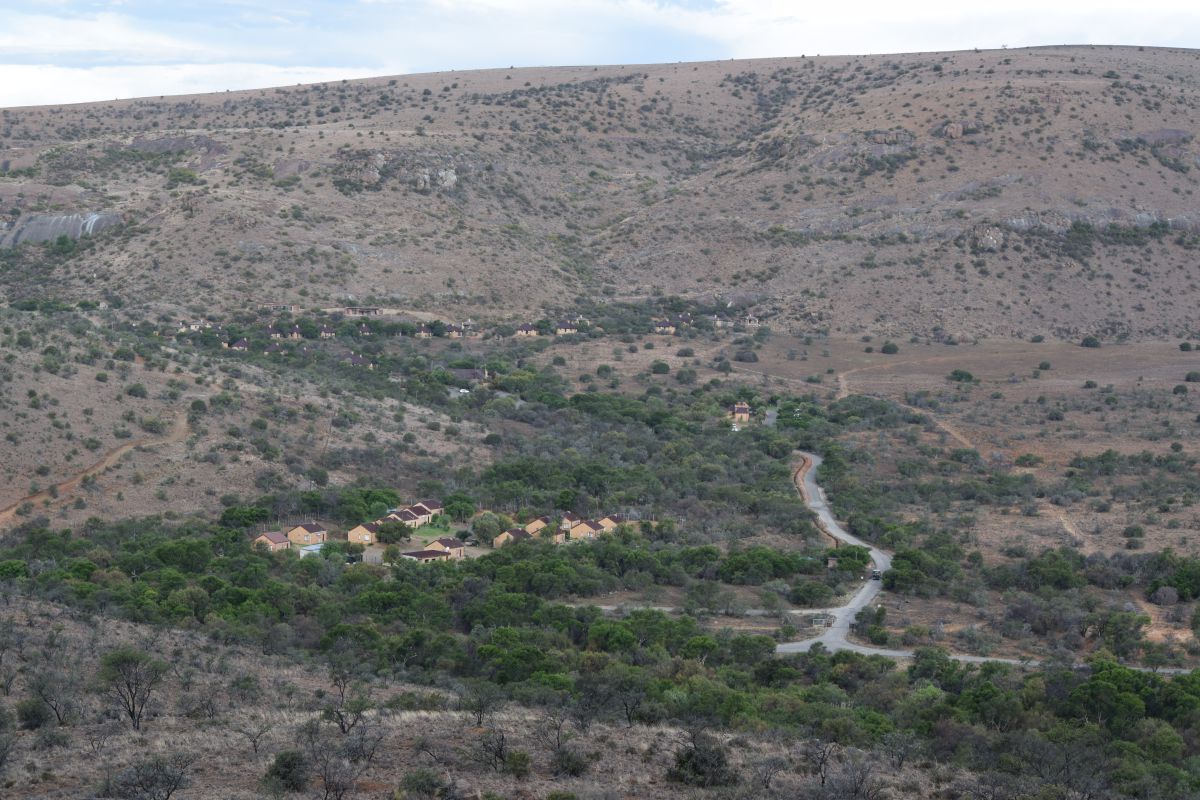 Tourist Camp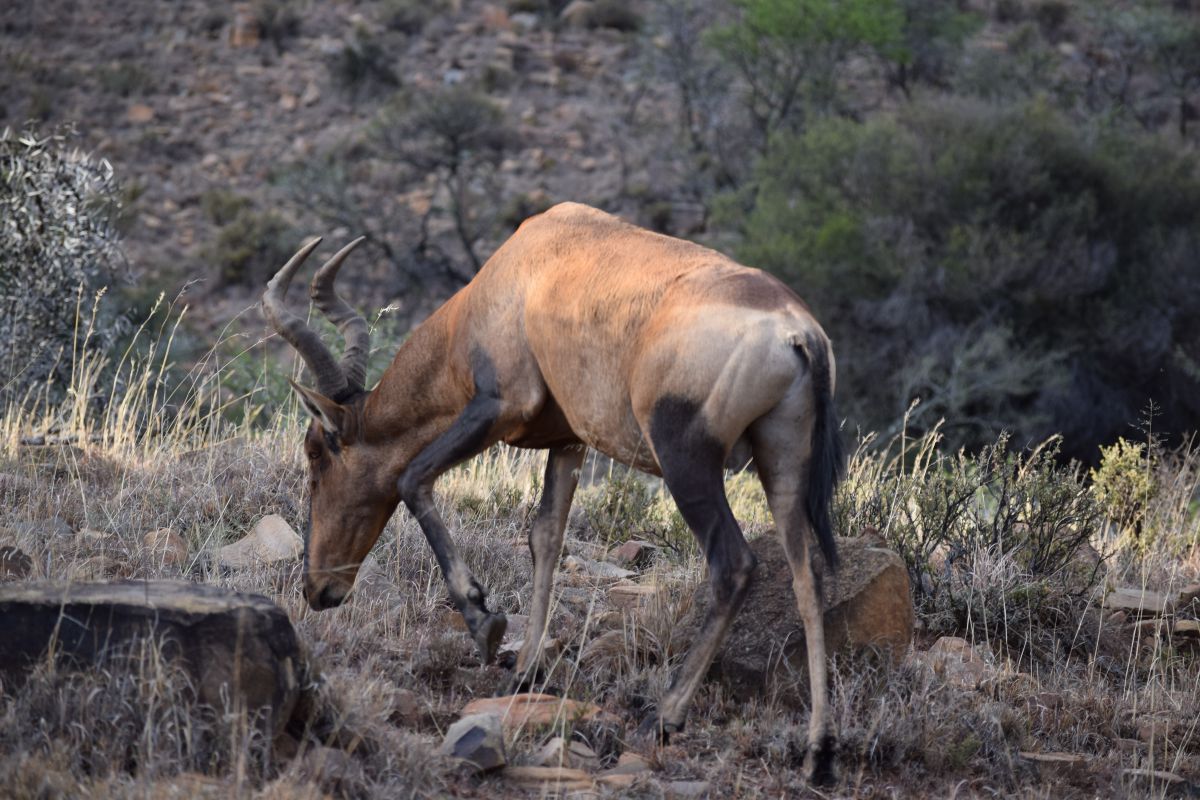 Sable (symbol of power in some cultures)
Tsitsikamma National Park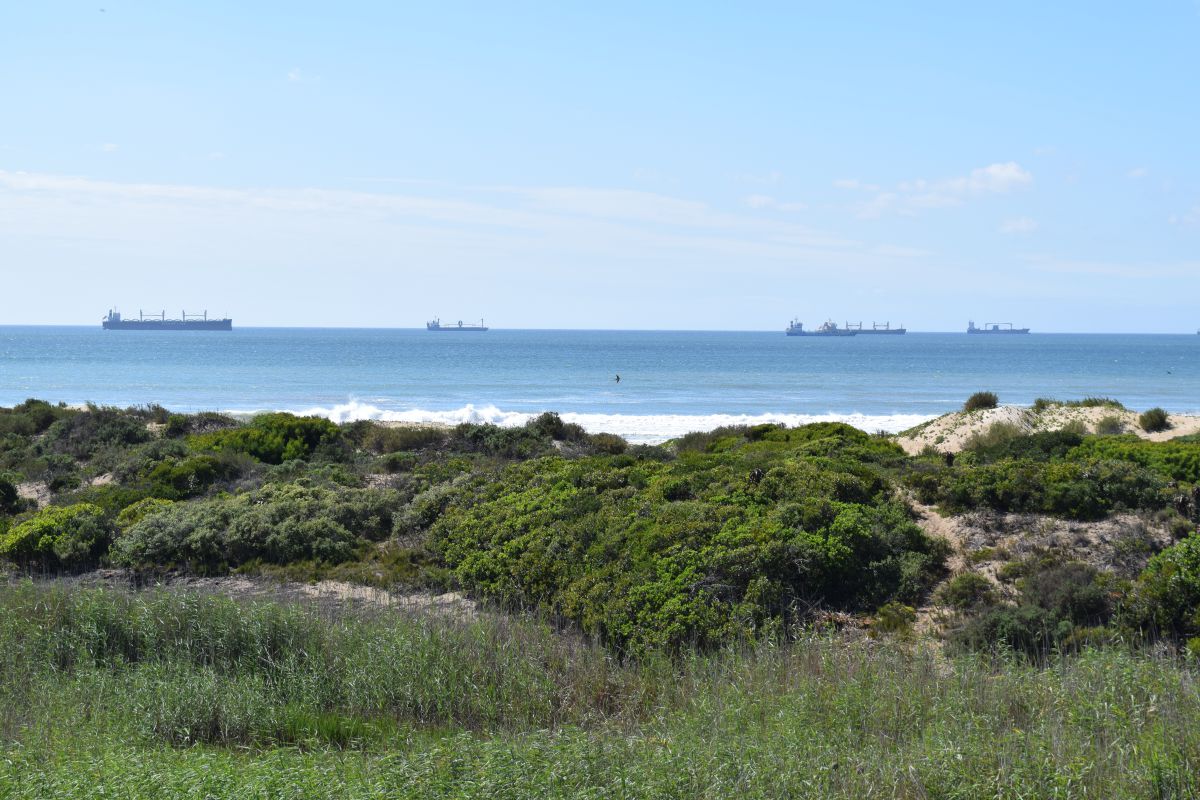 Port Elizabeth Shipping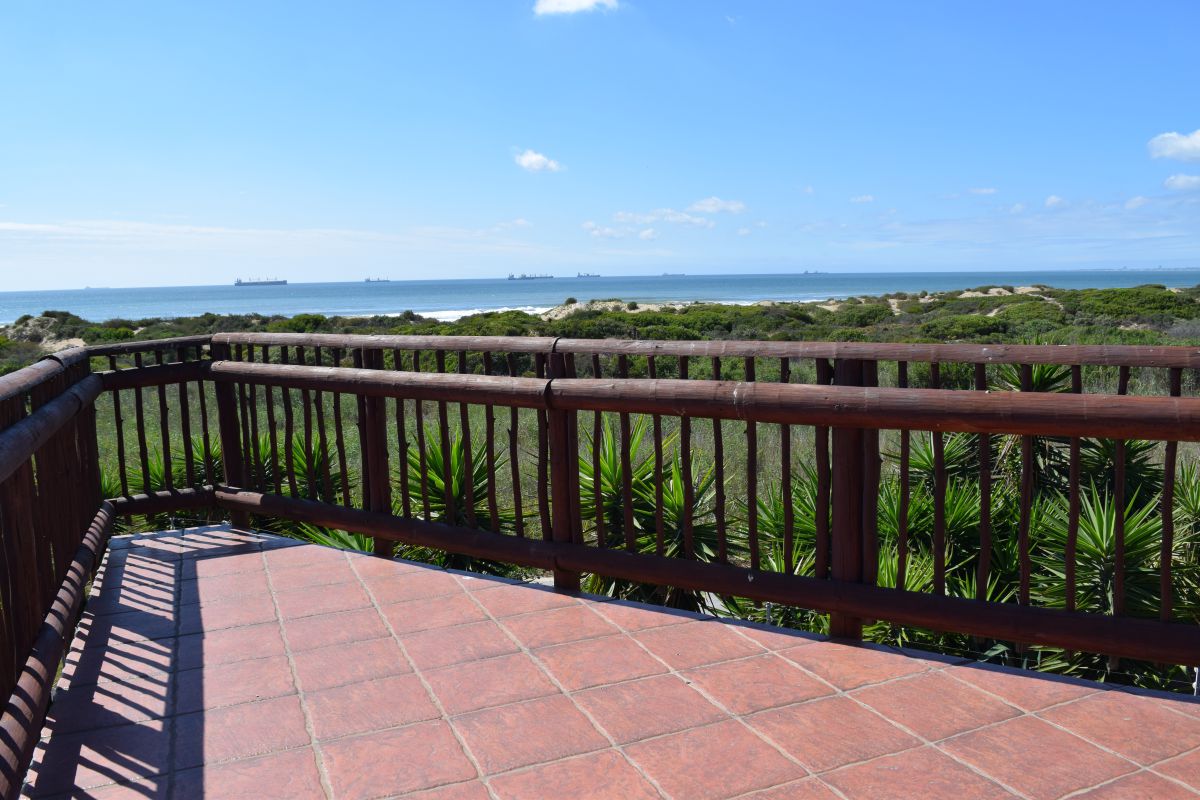 Ocean view from Tamapa Lodge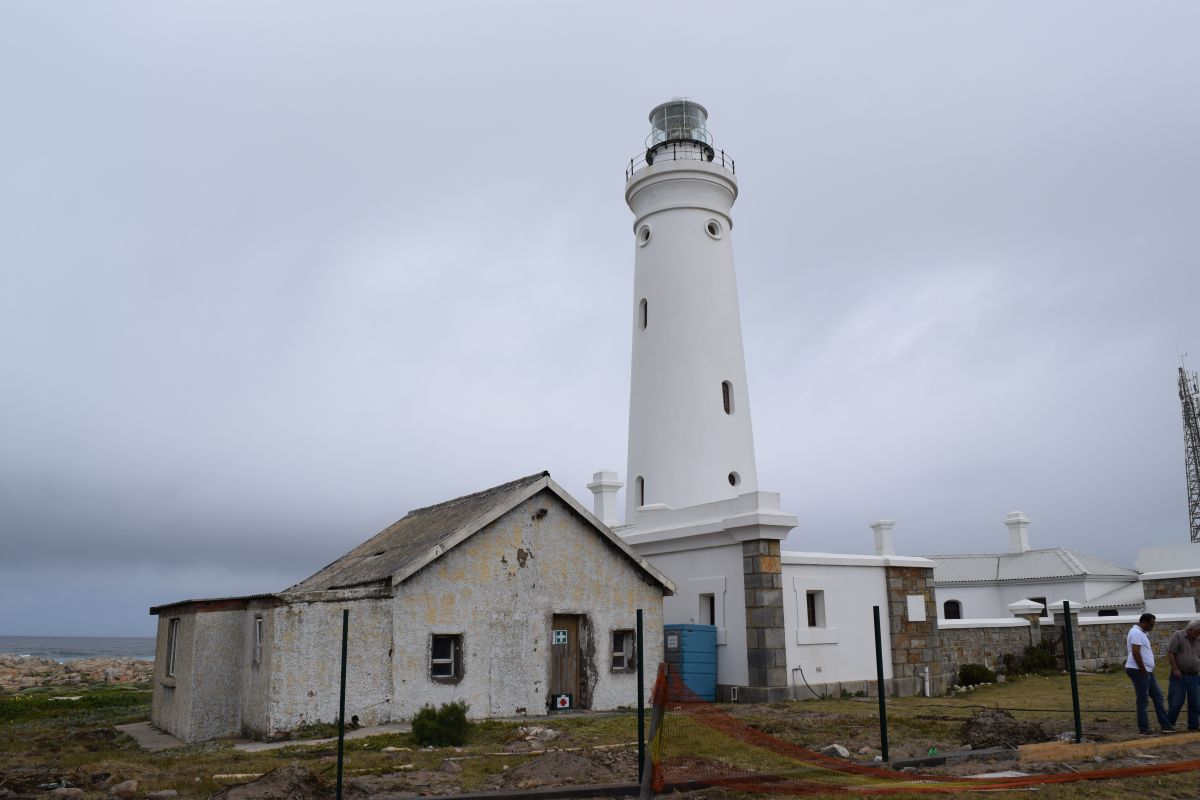 Cape St. Francis Lighthouse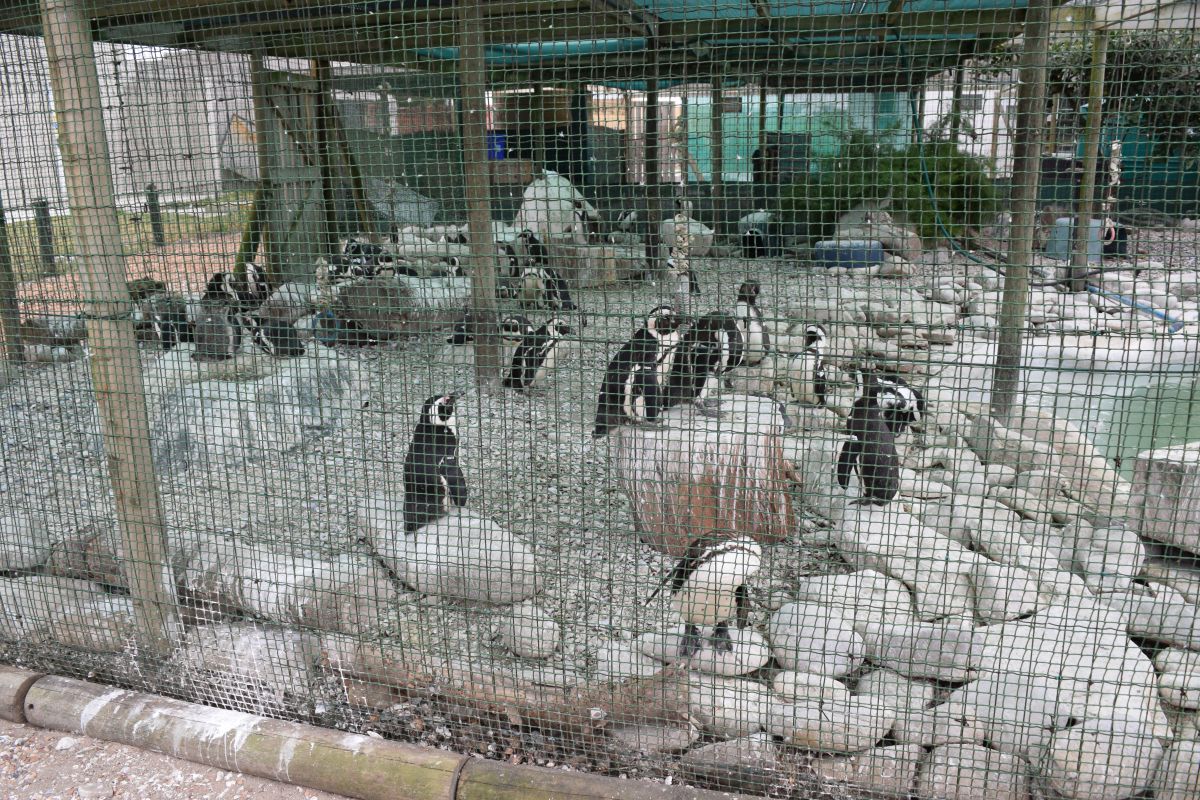 Penguin Rescue Center at Cape St. Francis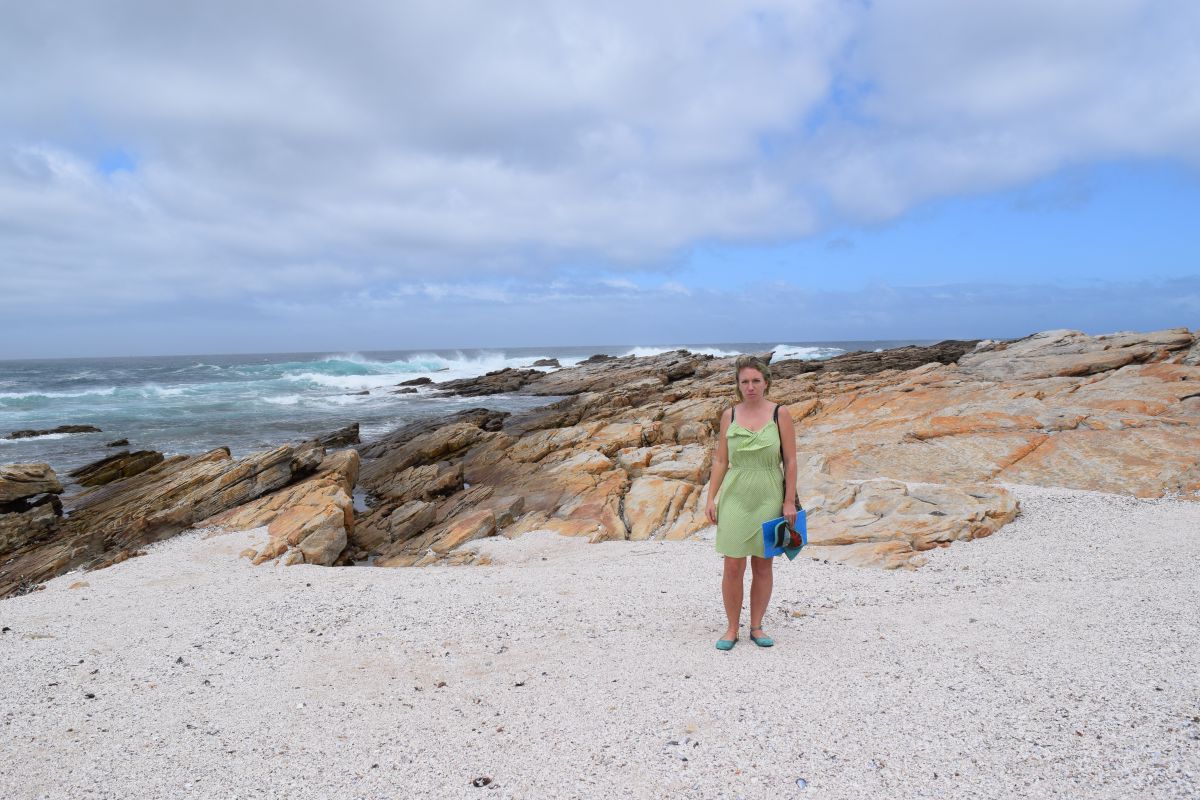 Emily on the beach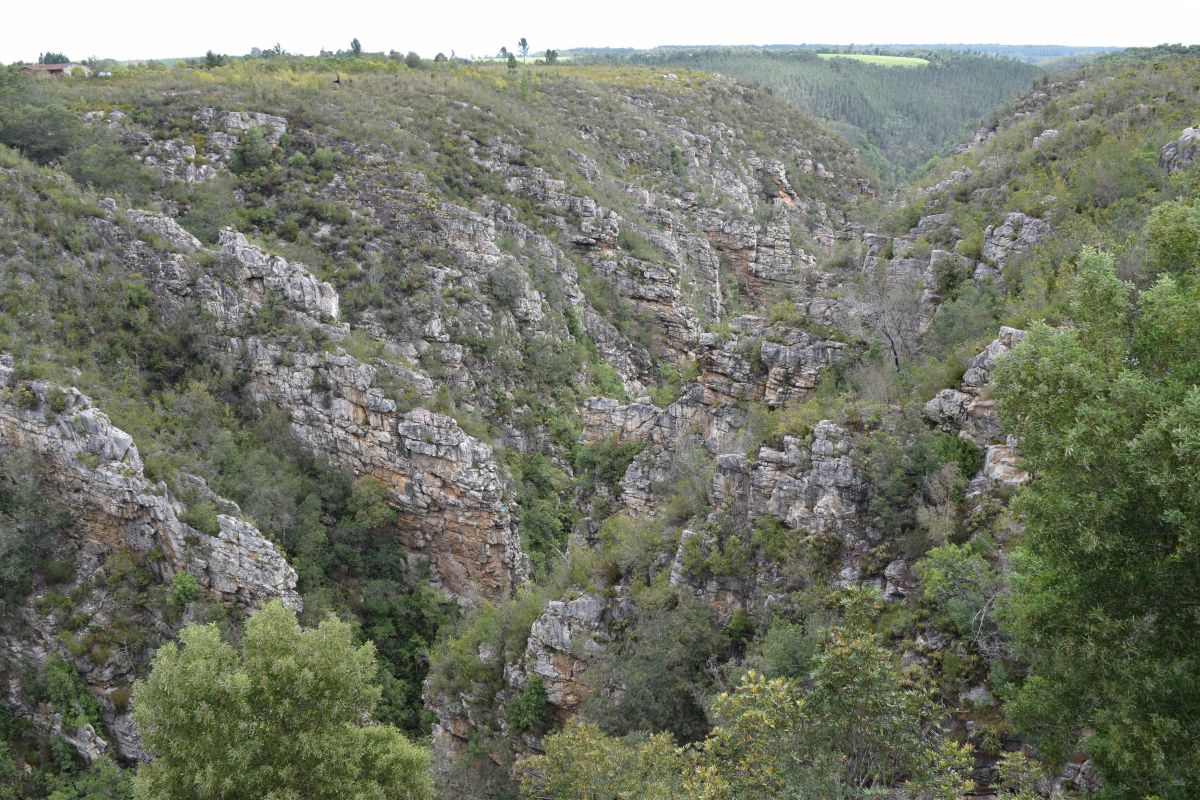 Storms River Canyon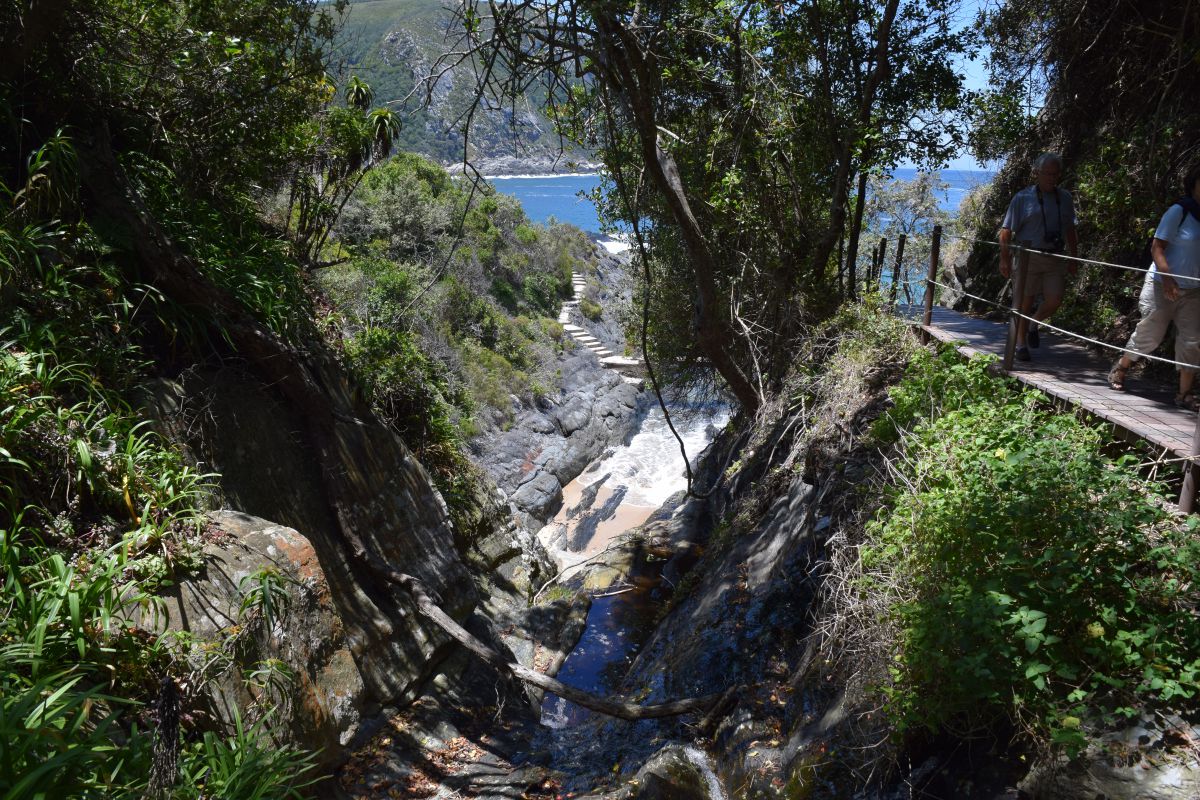 Hiking trail down the canyon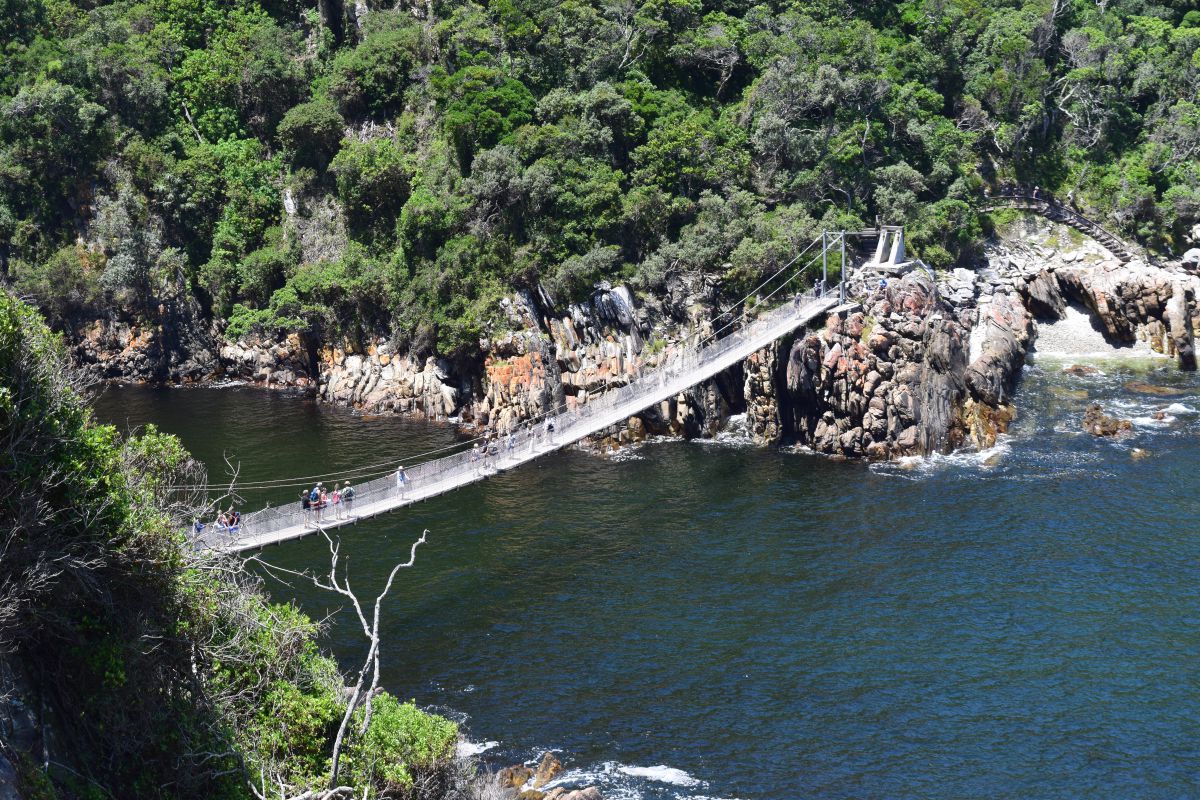 Hanging bridge across the river mouth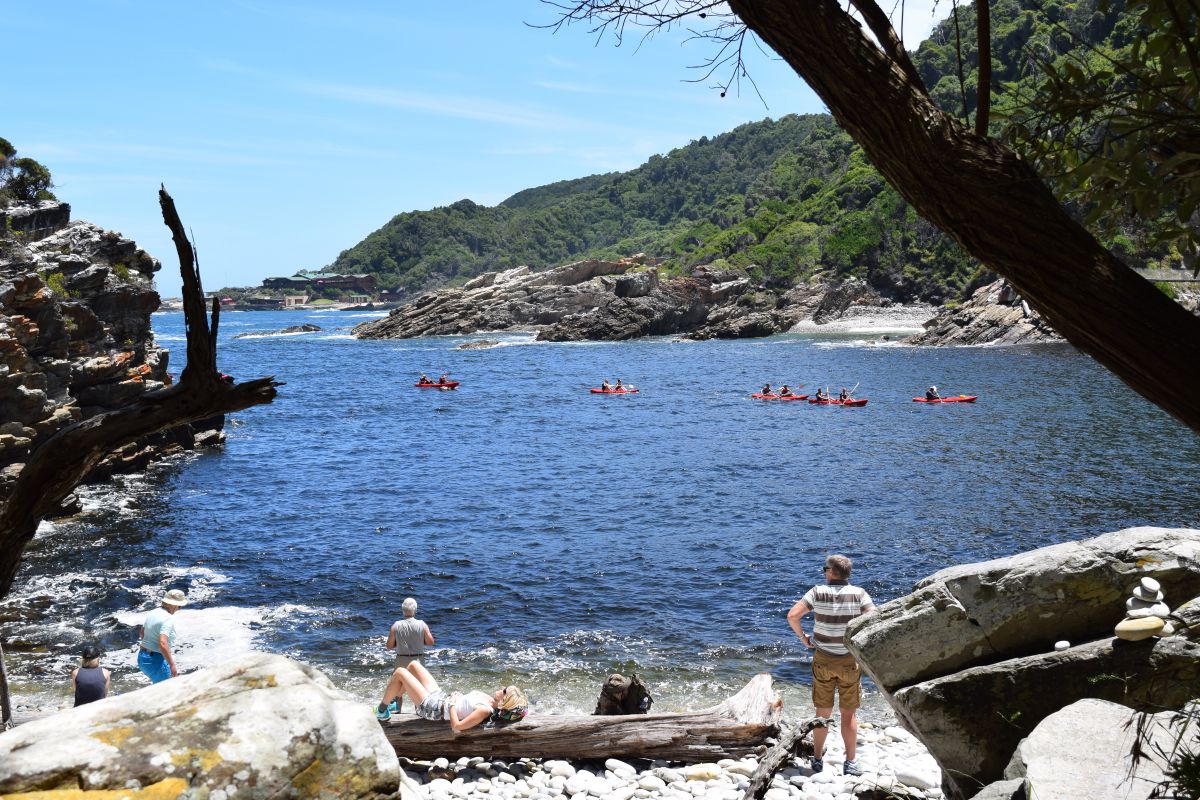 Kayaking the river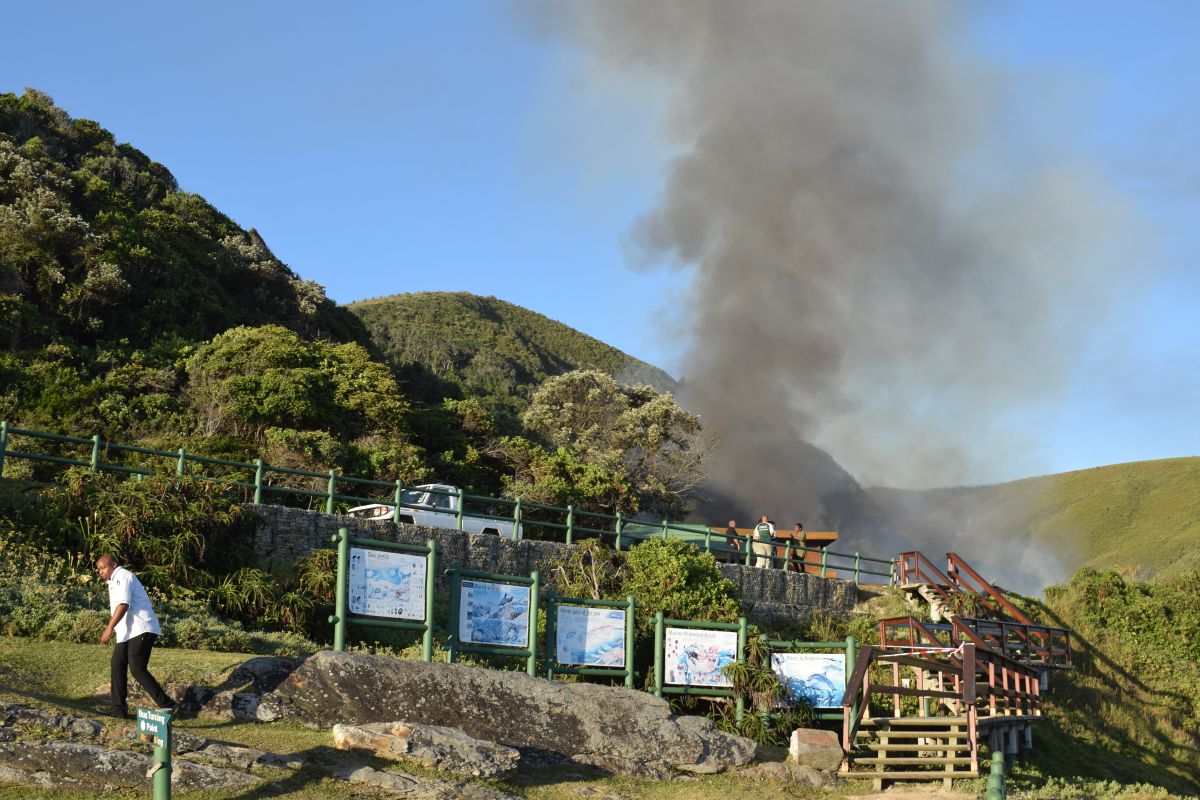 Gift shop fire (Emily did not get the cup set she wanted)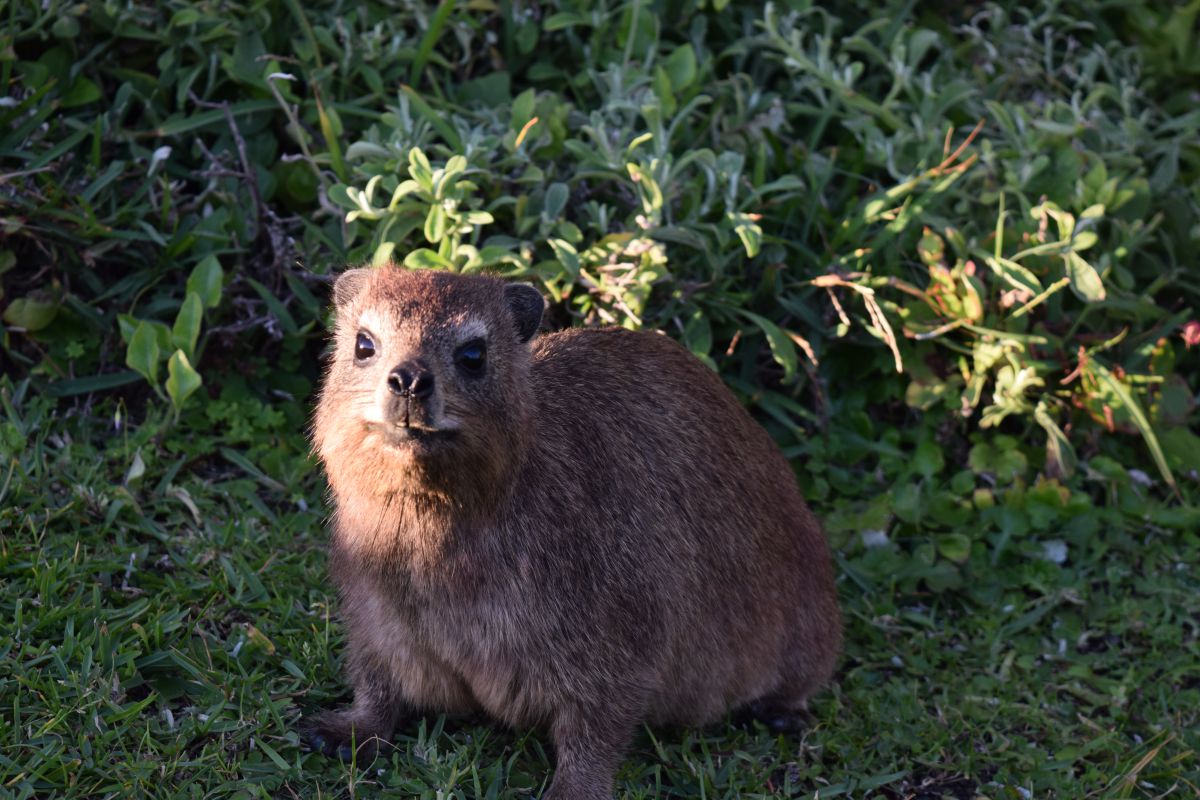 Dassie (where there are rocks; rock hyrax in English)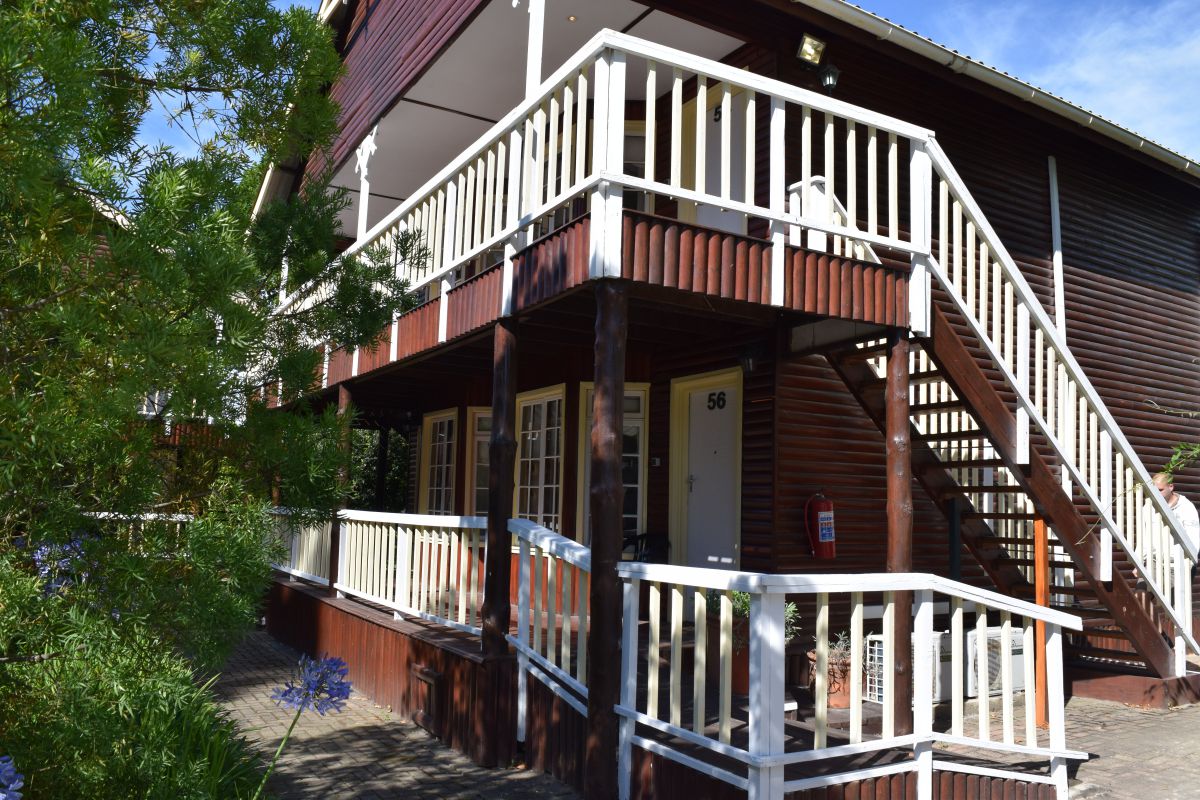 Tsitsikamma Village Inn (refined 1946 hotel)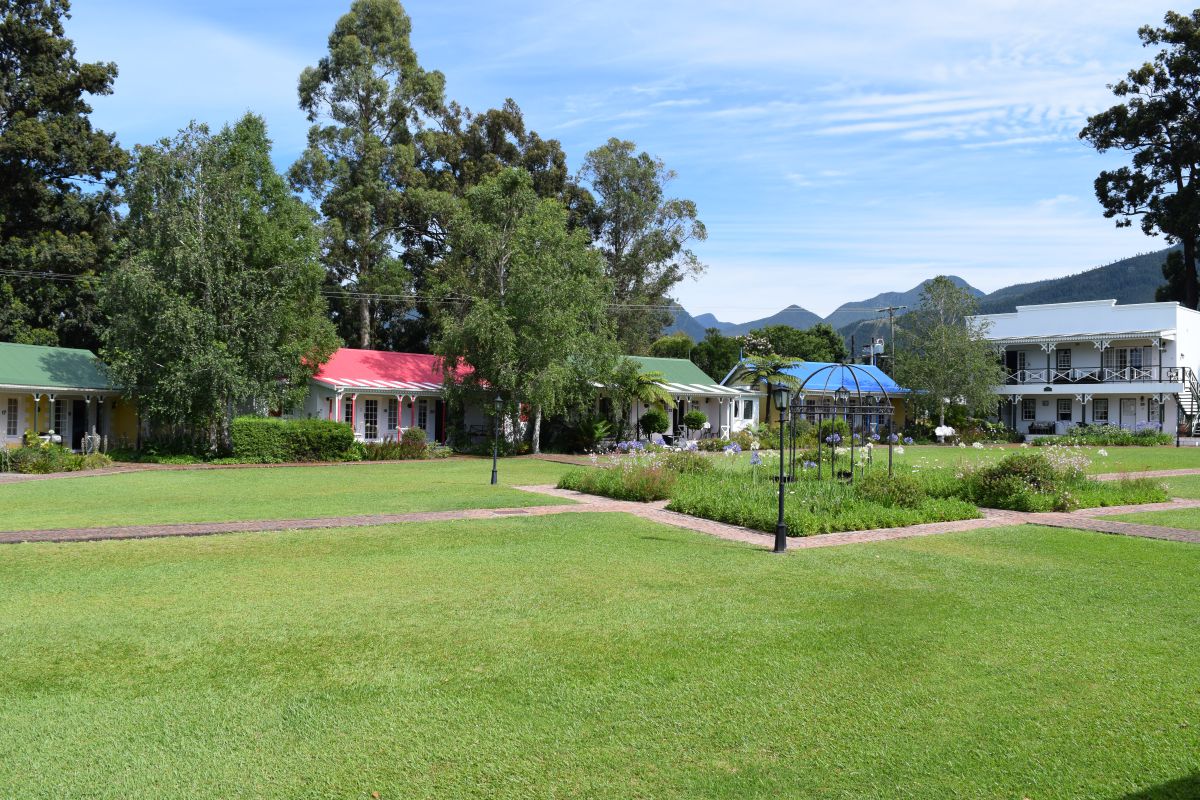 Tsitsikamma Village Inn (expansion, nice dining room)
Western Cape Province - Garden Route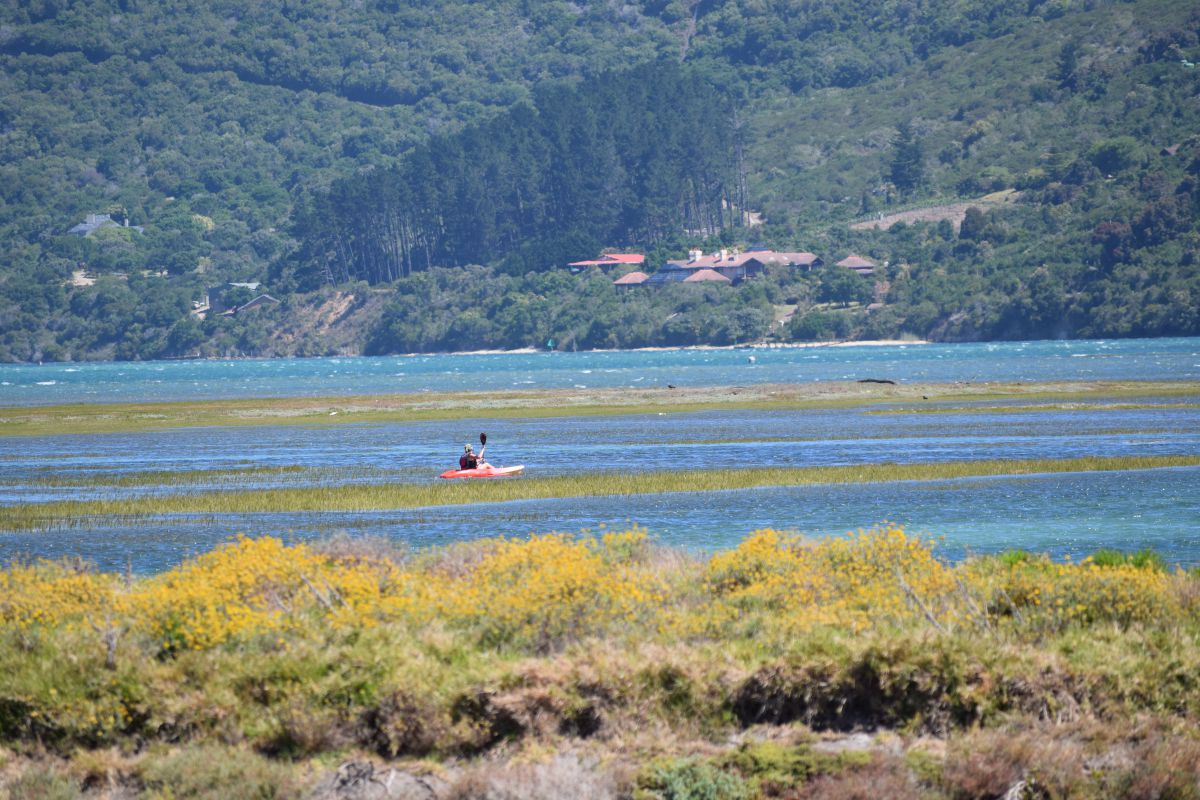 Knysna bay wetlands (there is ferry service across the bay)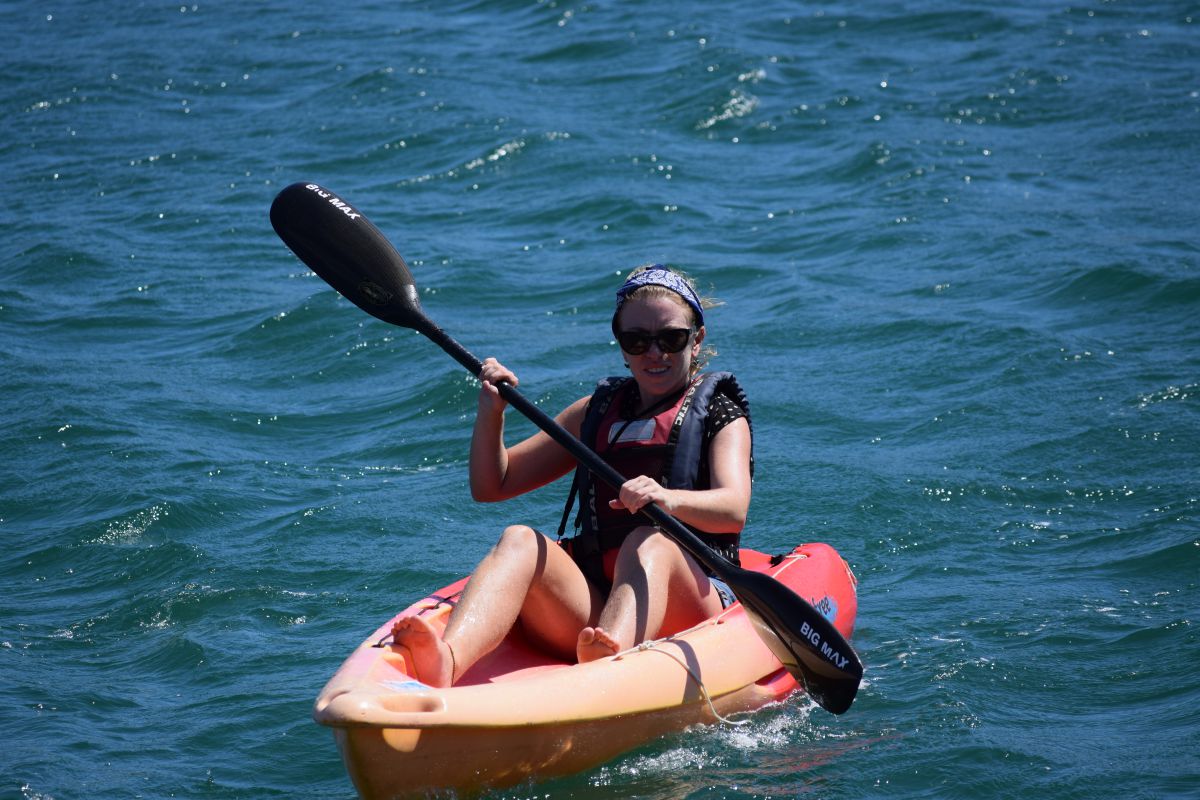 Kayak in the bay on a windy day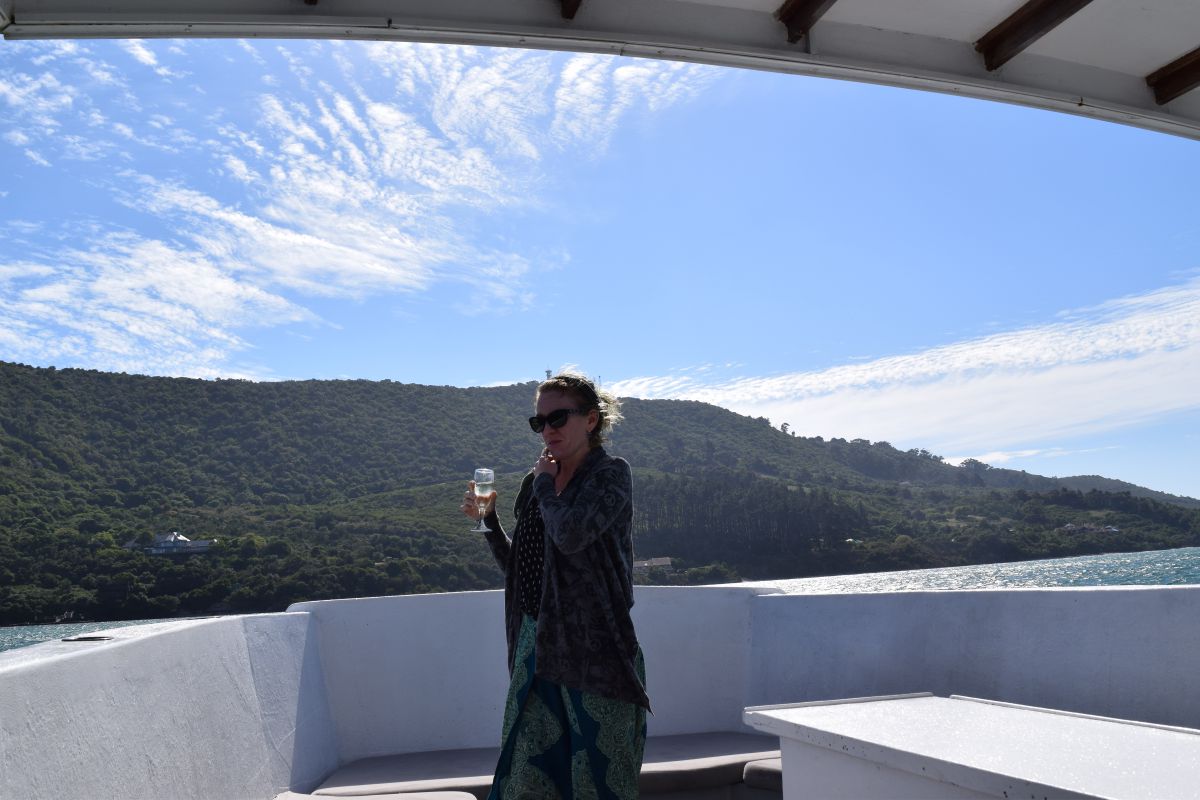 Wine on board the oyster tour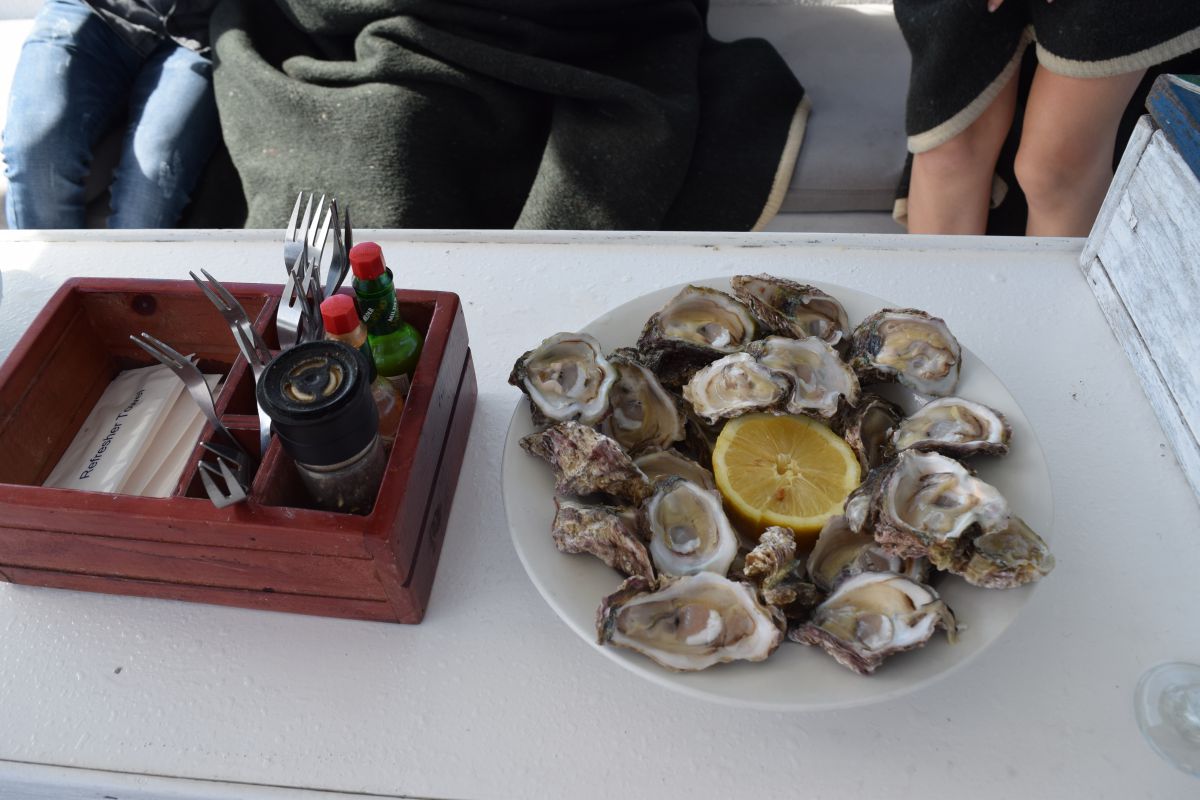 Oysters on board the oyster tour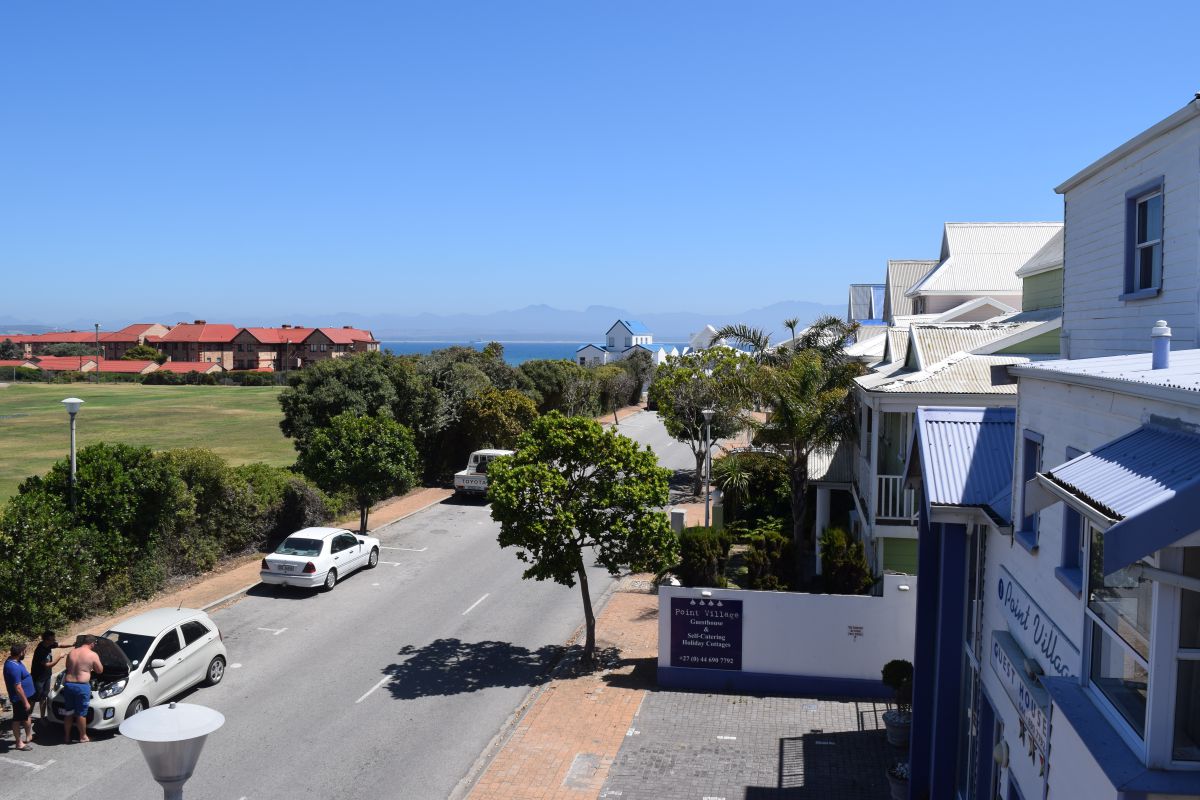 Mossel Bay - Point Village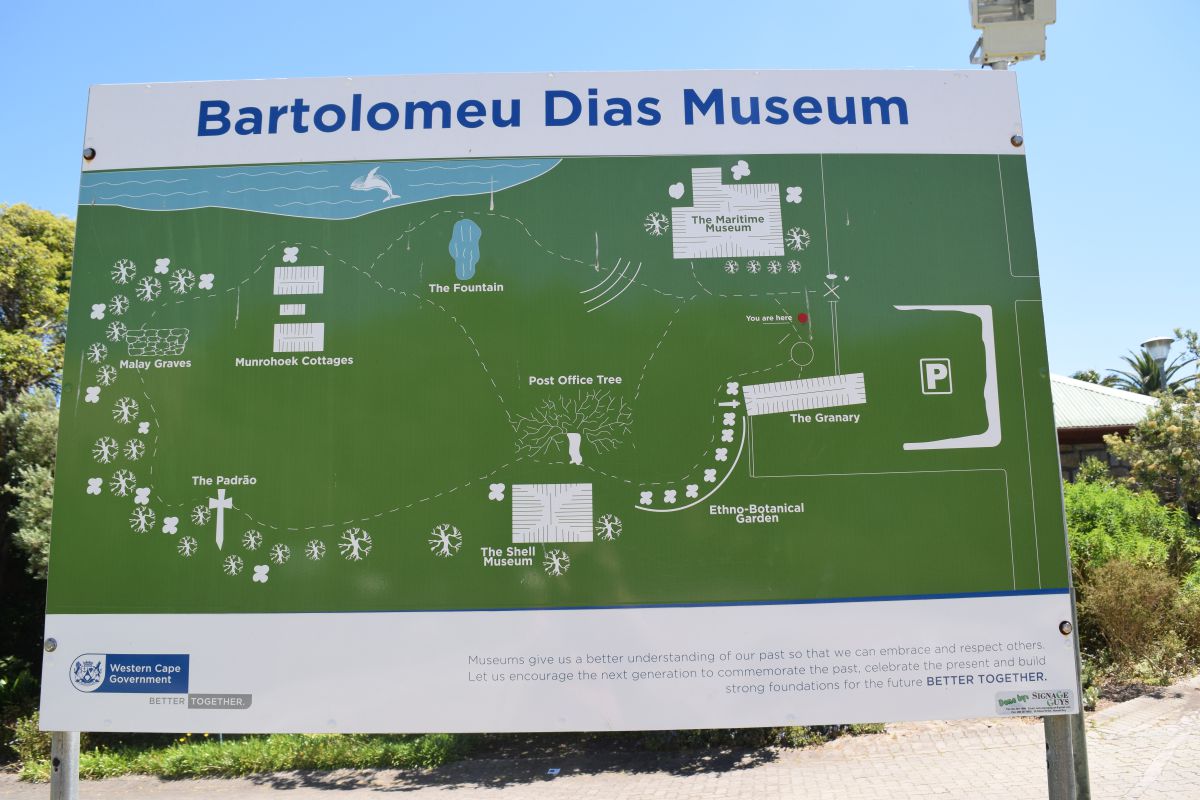 Dias Museum Map of the grounds (expedition landing spot in 1488)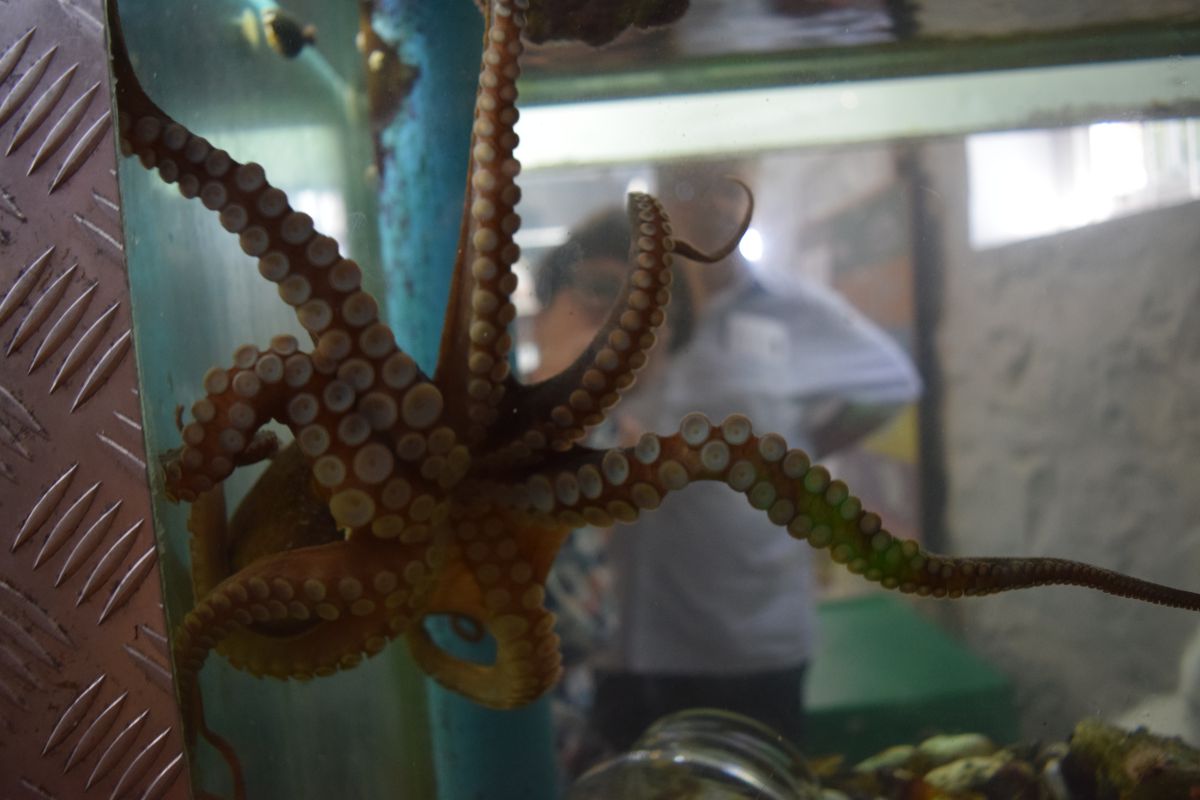 Octopus in the Marine Museum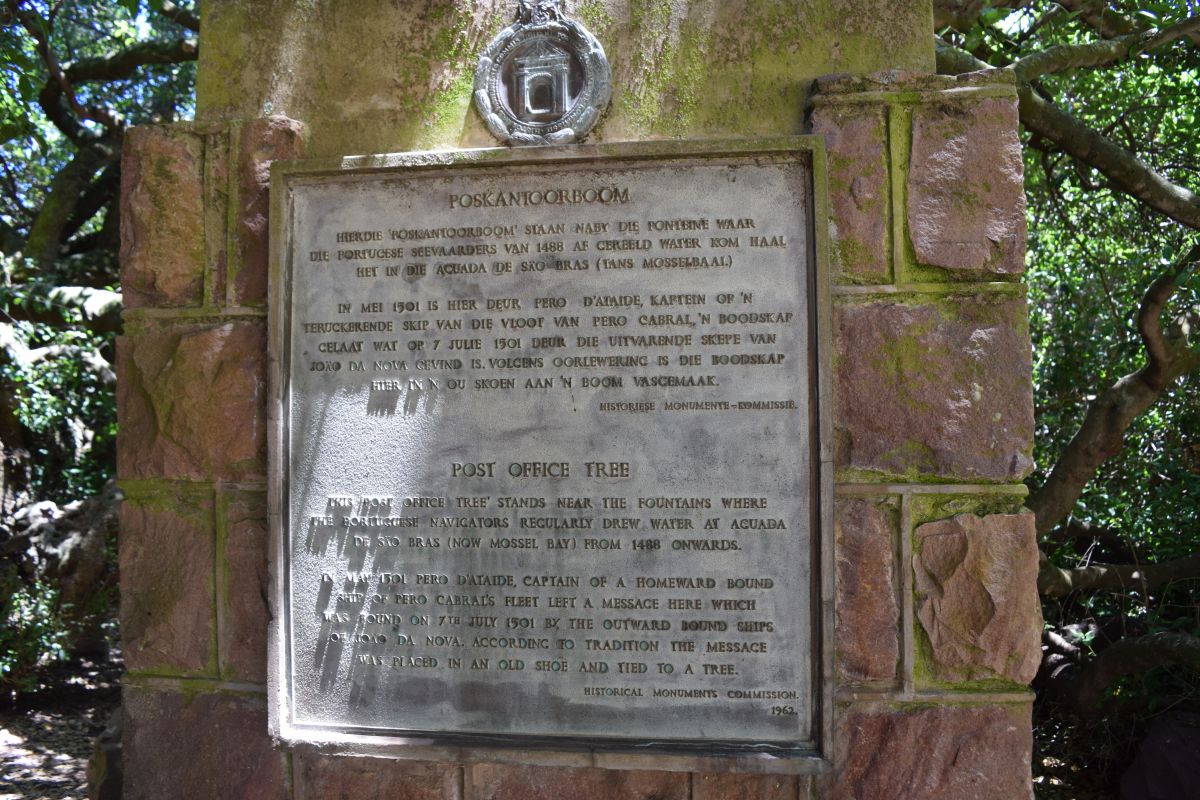 Post Office tree (hang and old boot from tree)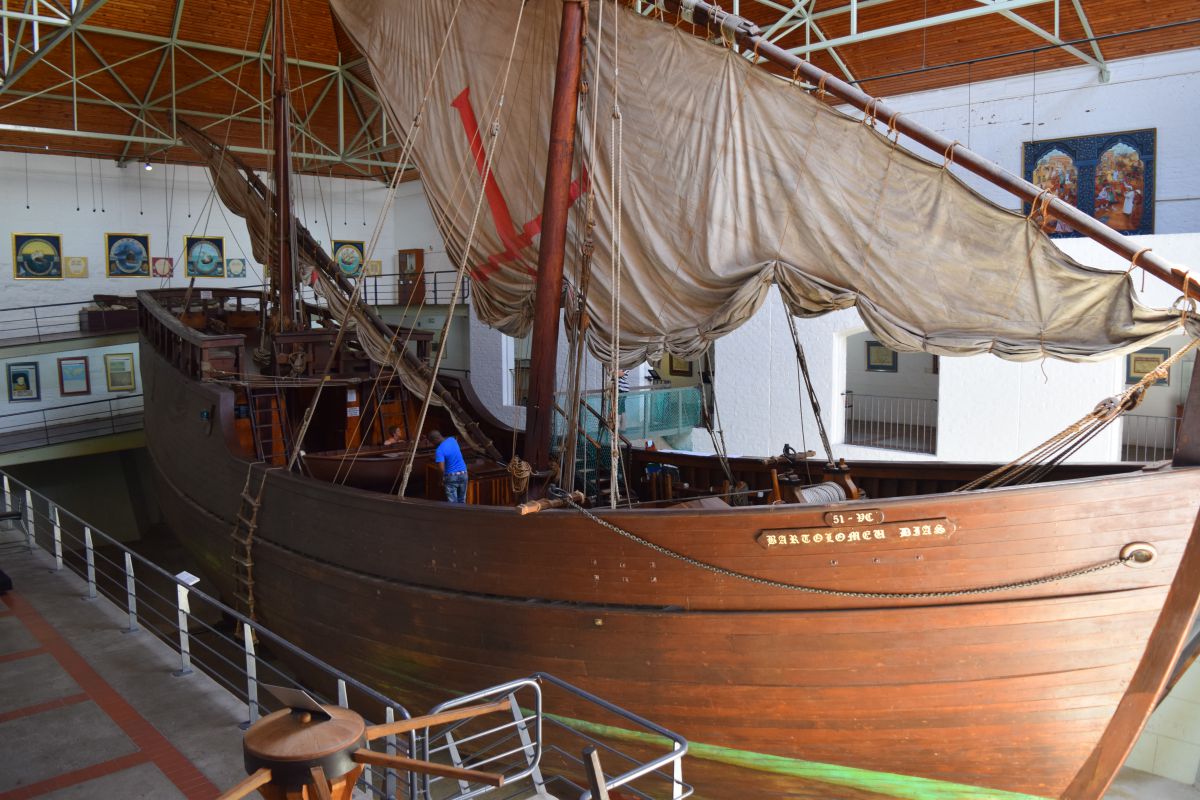 Dias Ship replica from 1992 in museum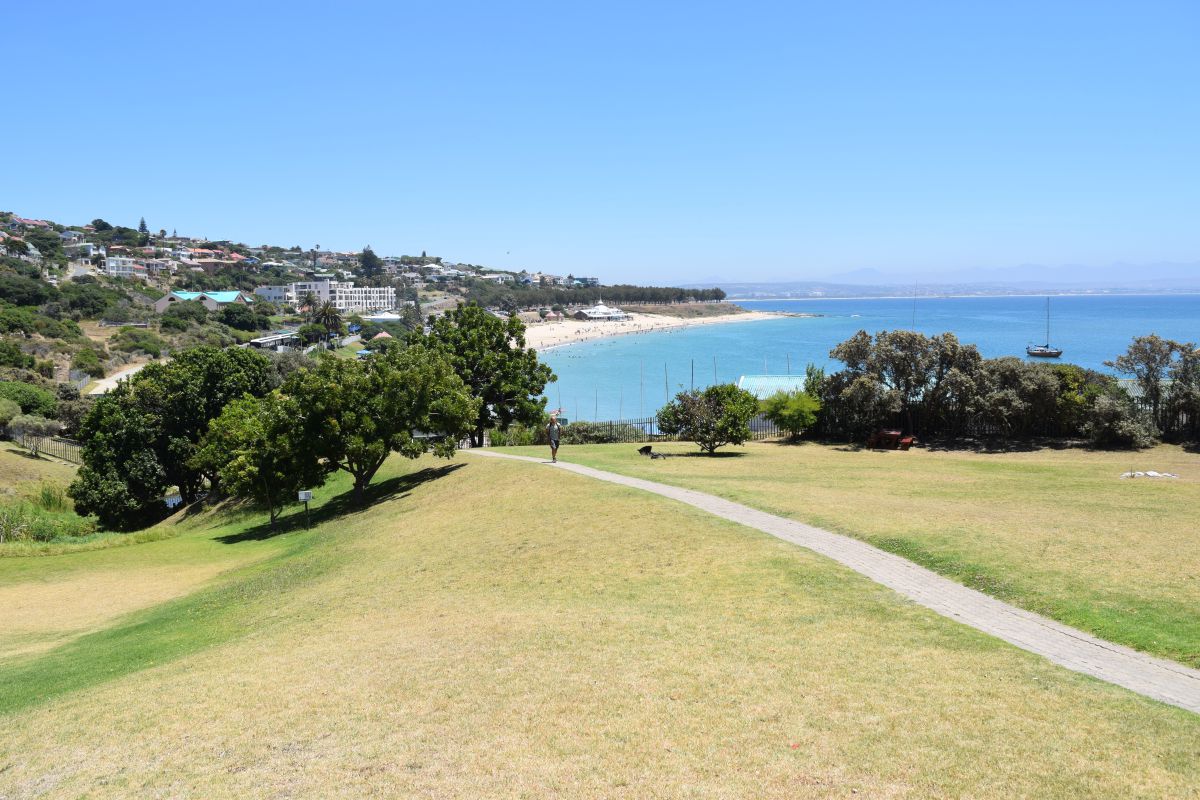 Dias Beach with railway sleeping car motel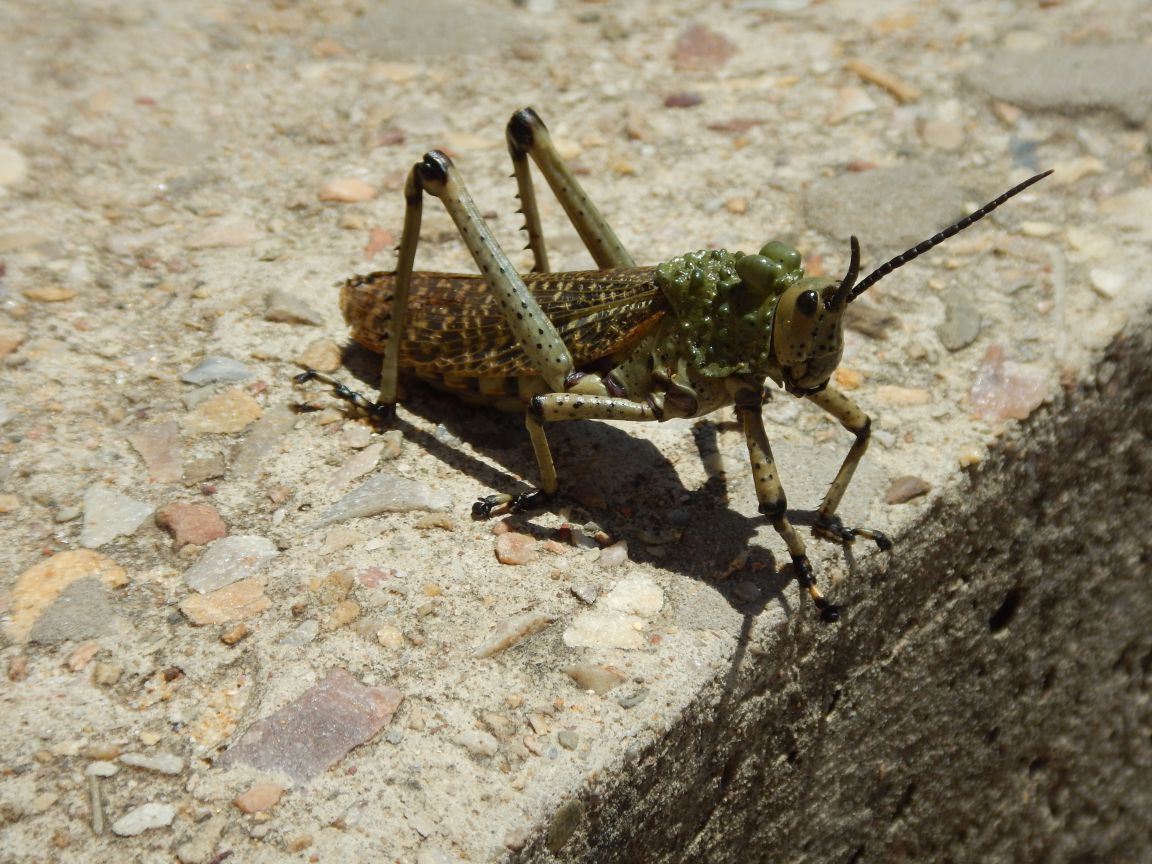 Grasshopper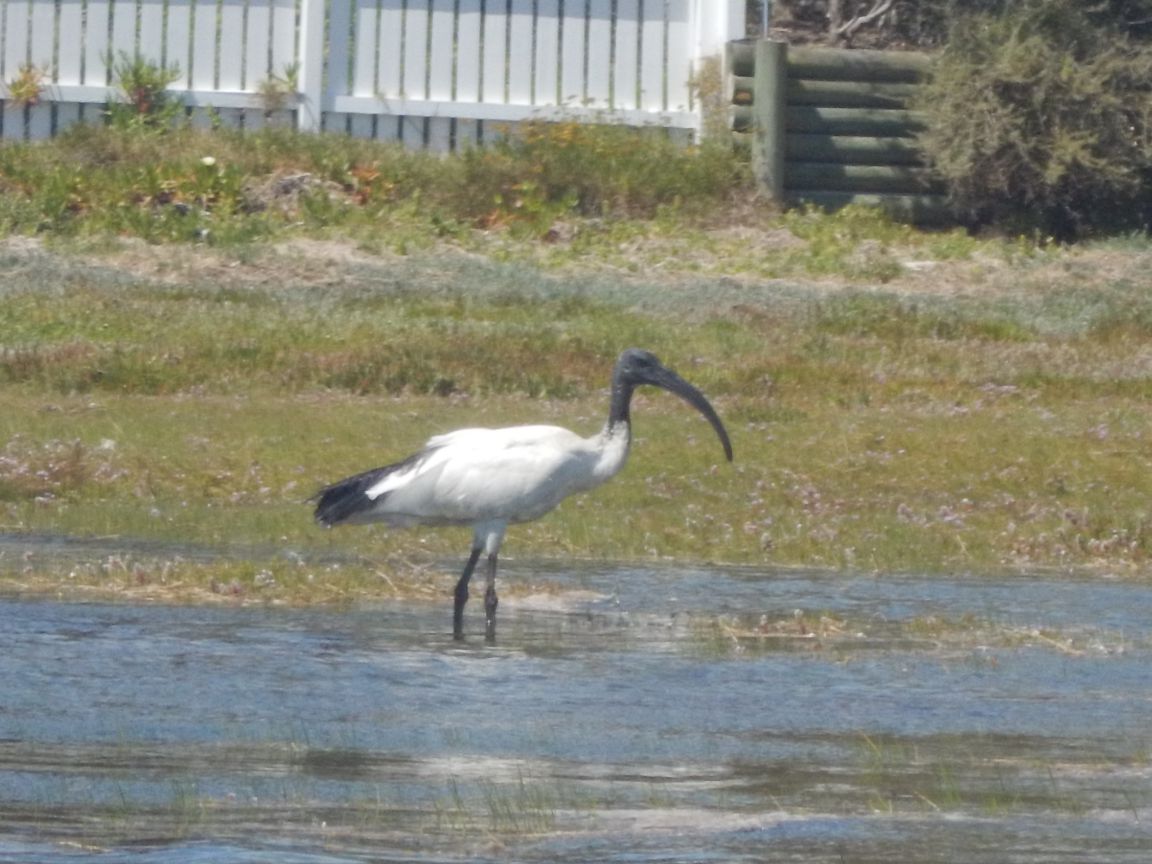 African Sacred Ibis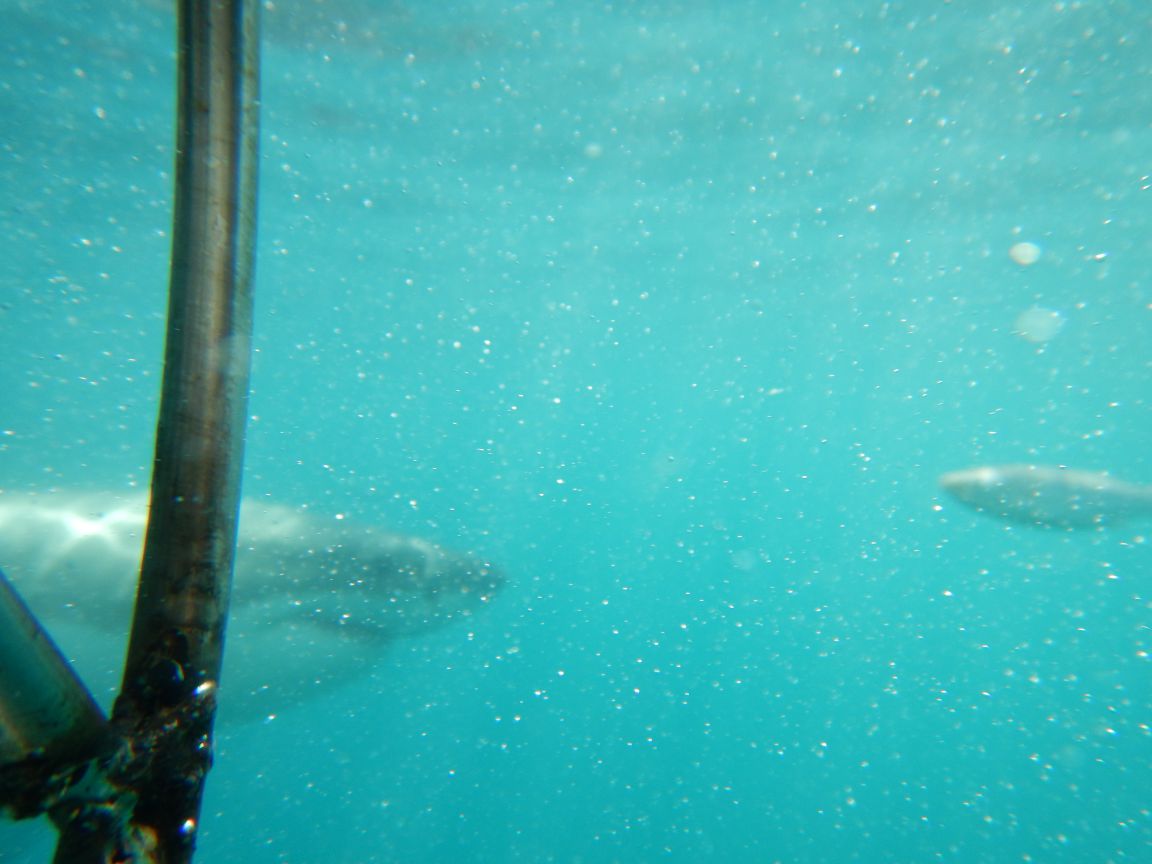 Emily goes shark cage diving in Mossel Bay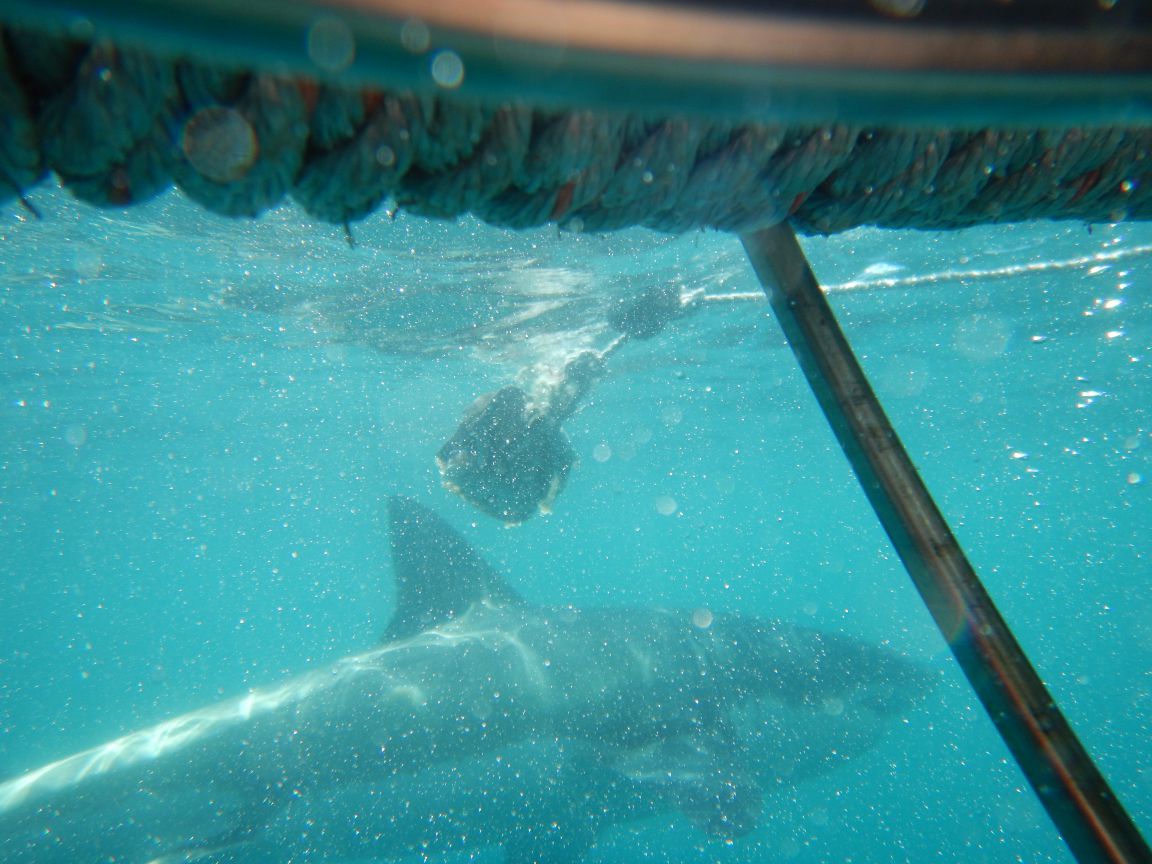 Great White Shark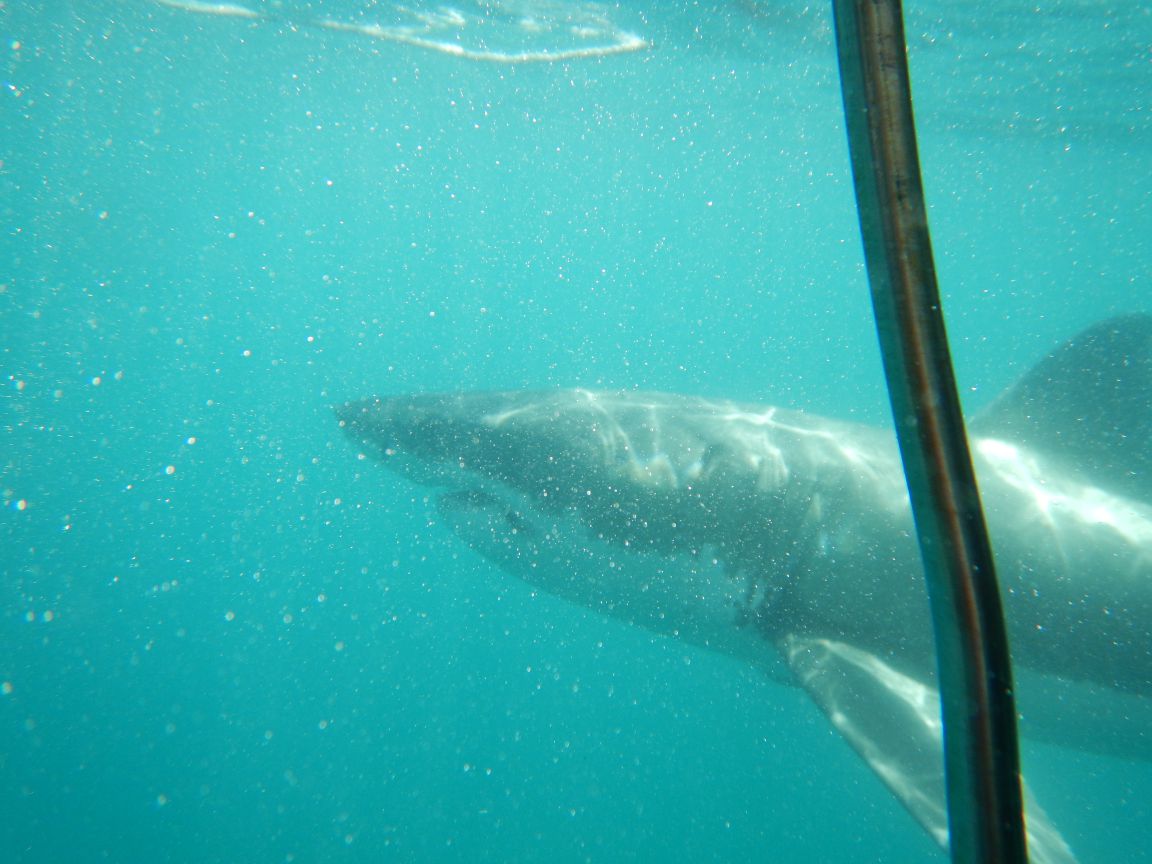 Smile for the camera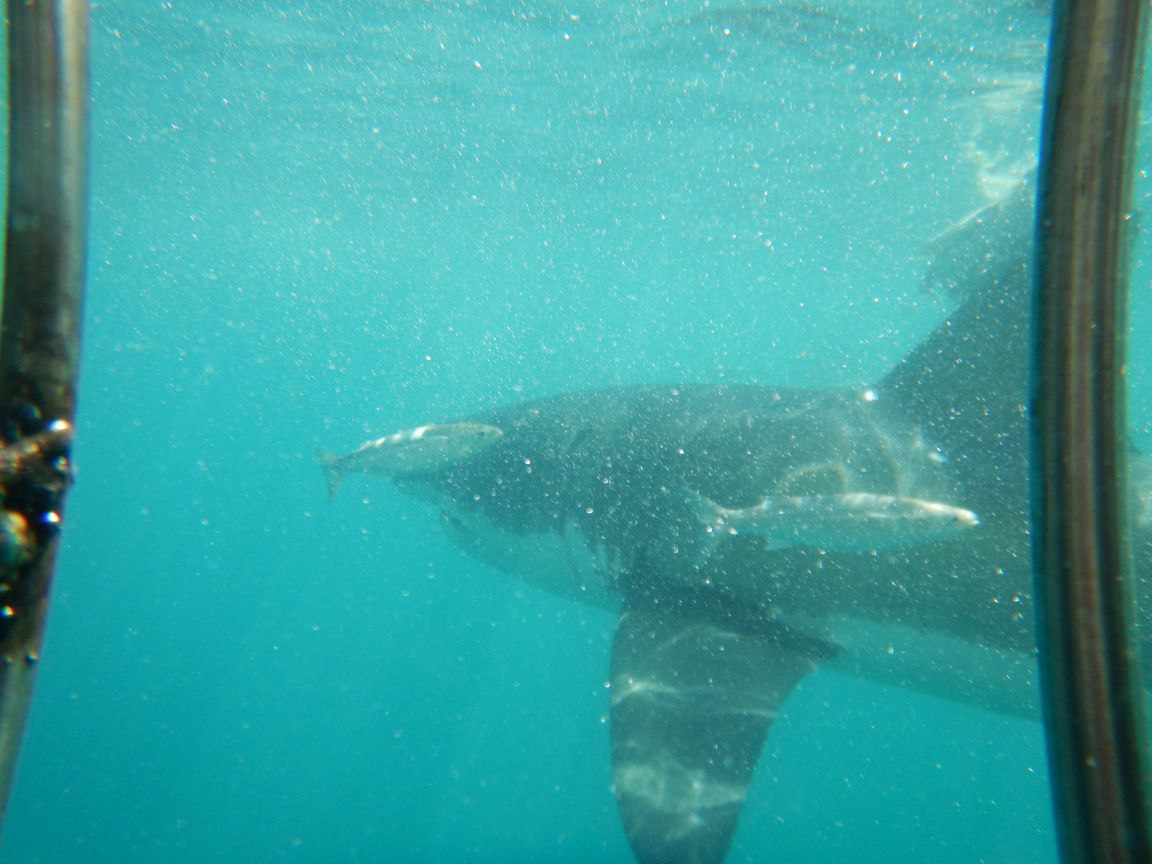 Shark with friend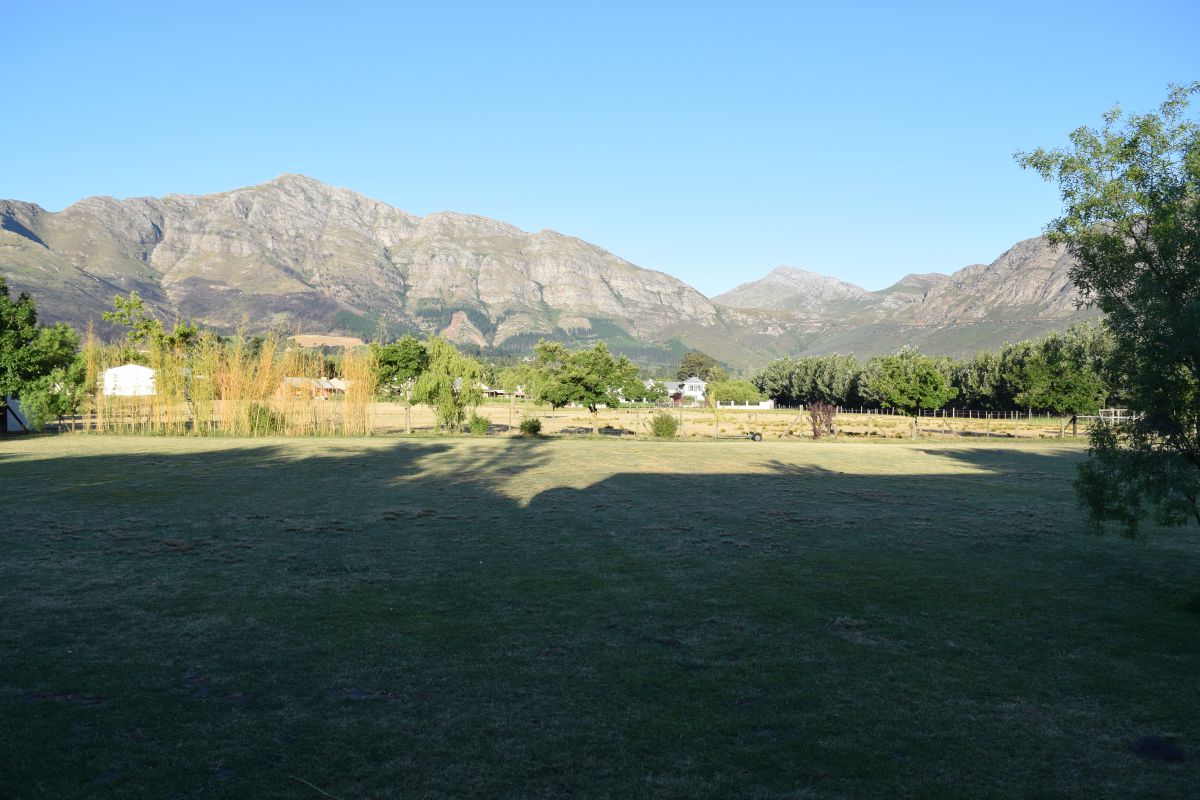 Franschhoek view from house (then bicycle winery tour)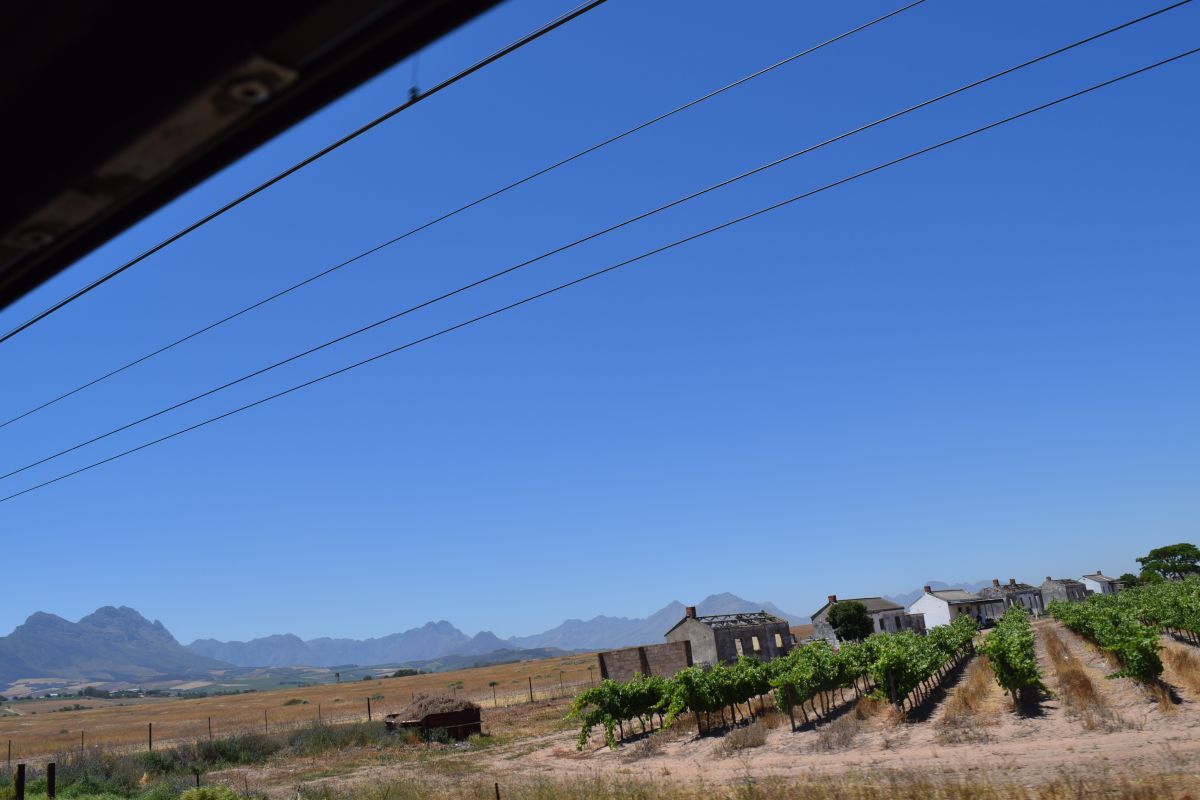 Wine grapes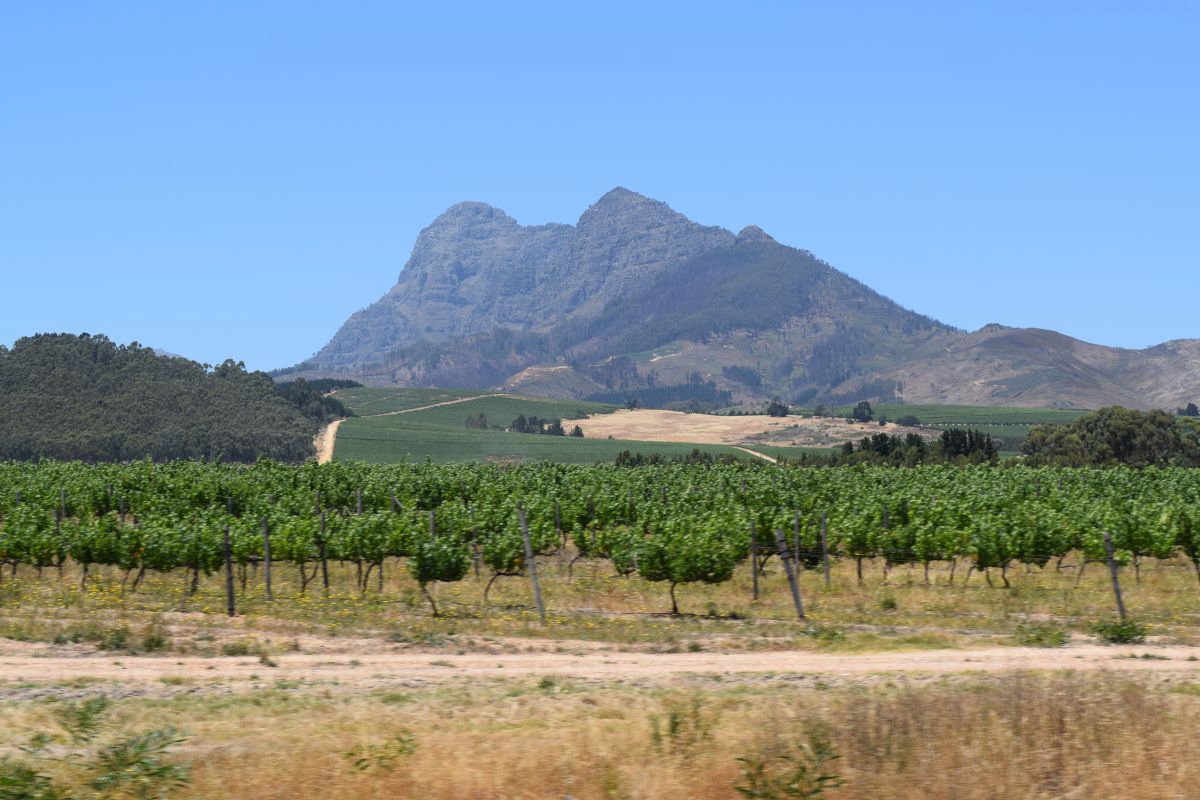 Grape orchard (look for Ceres brand fruit juice)
Capetown area and Table Mountain National Park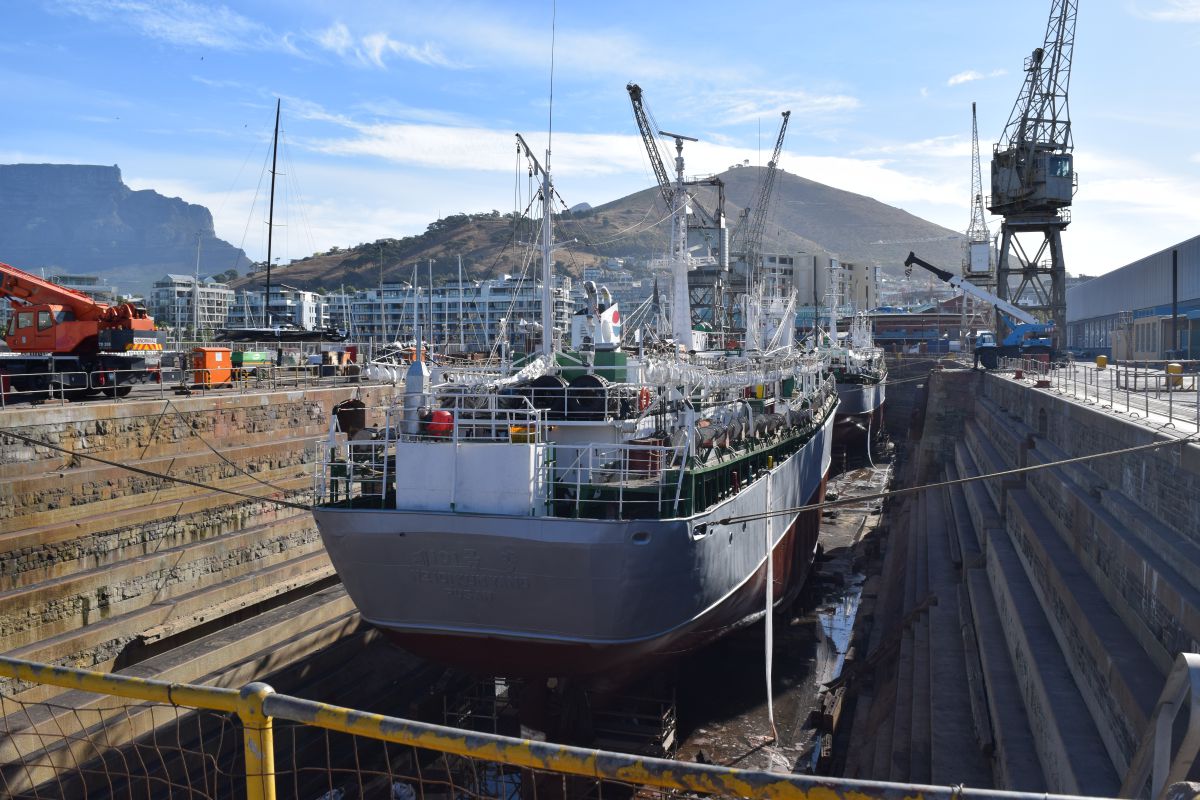 Capetown harbor drydock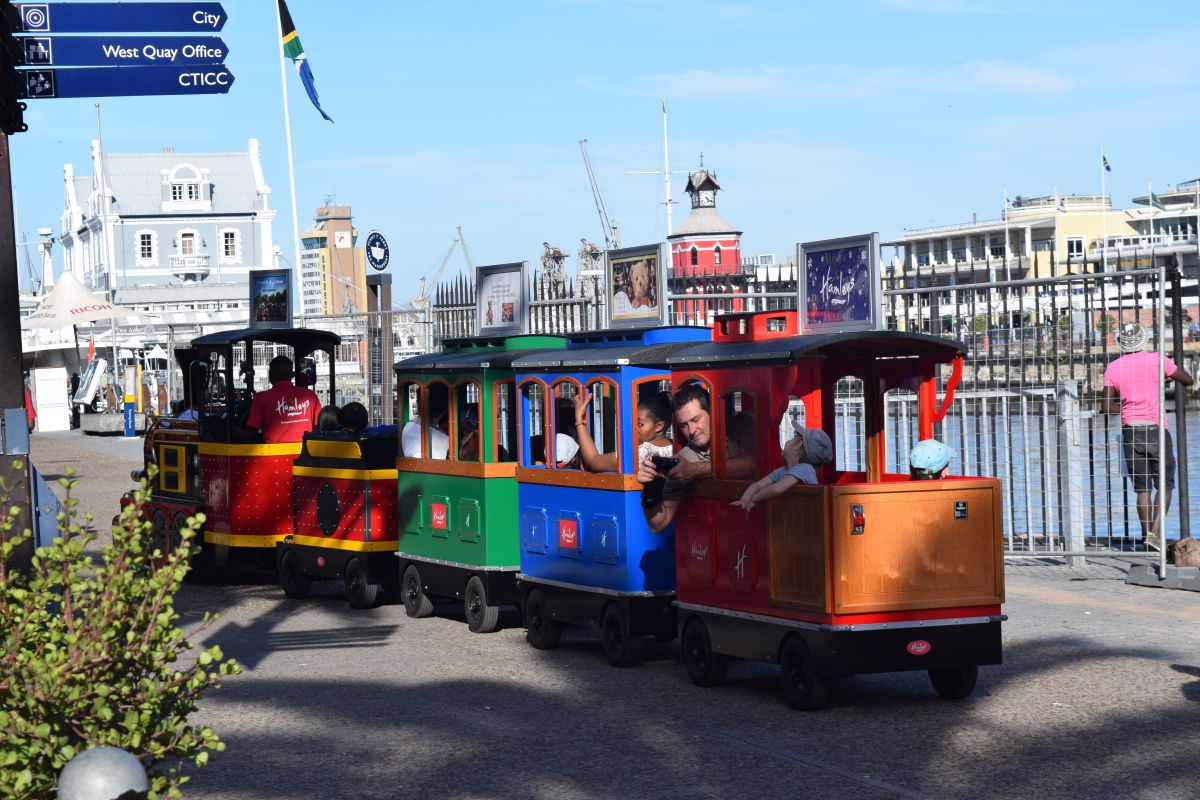 Kid train on dock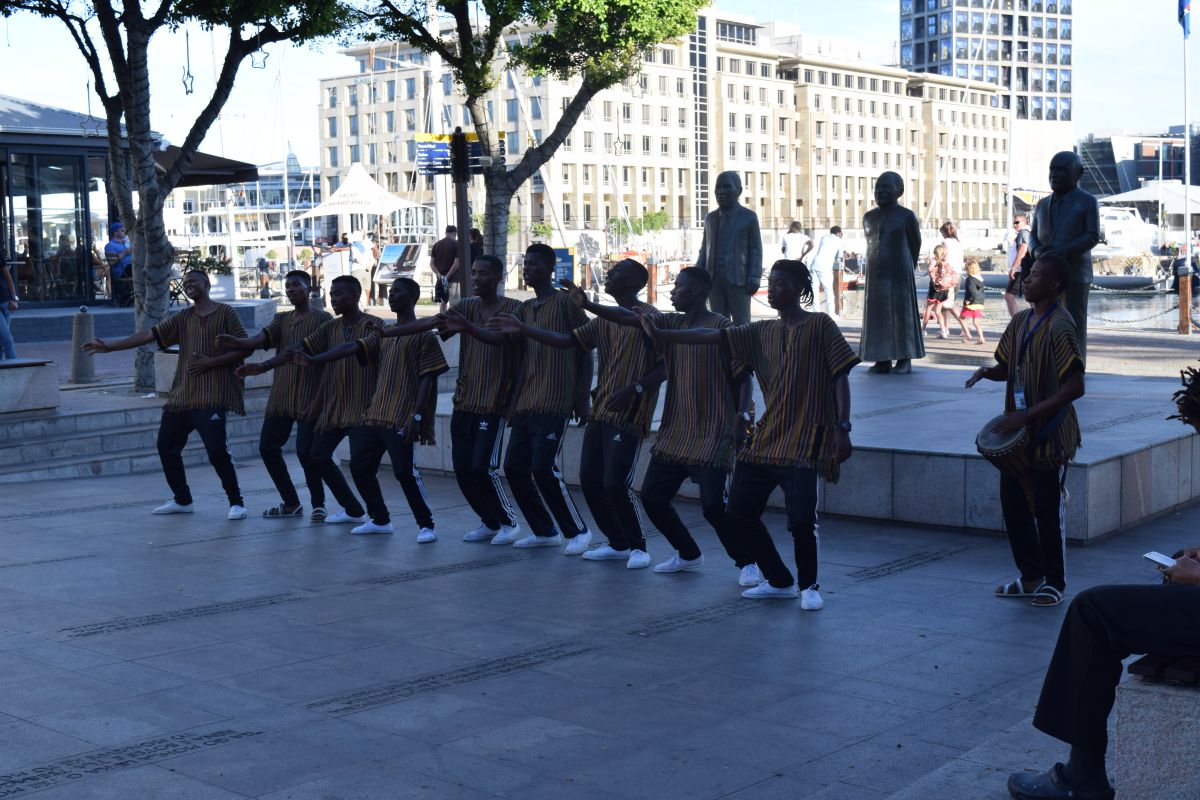 School dance performance at harbor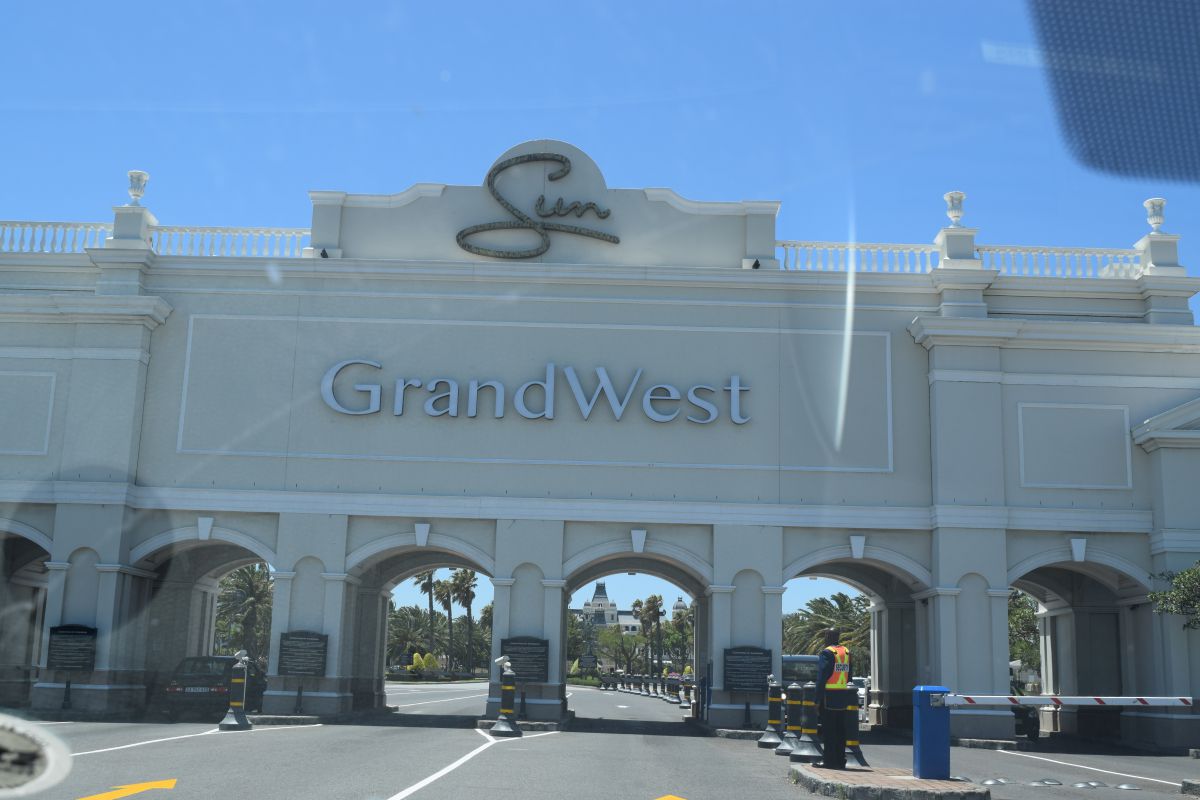 Capetown casino entrance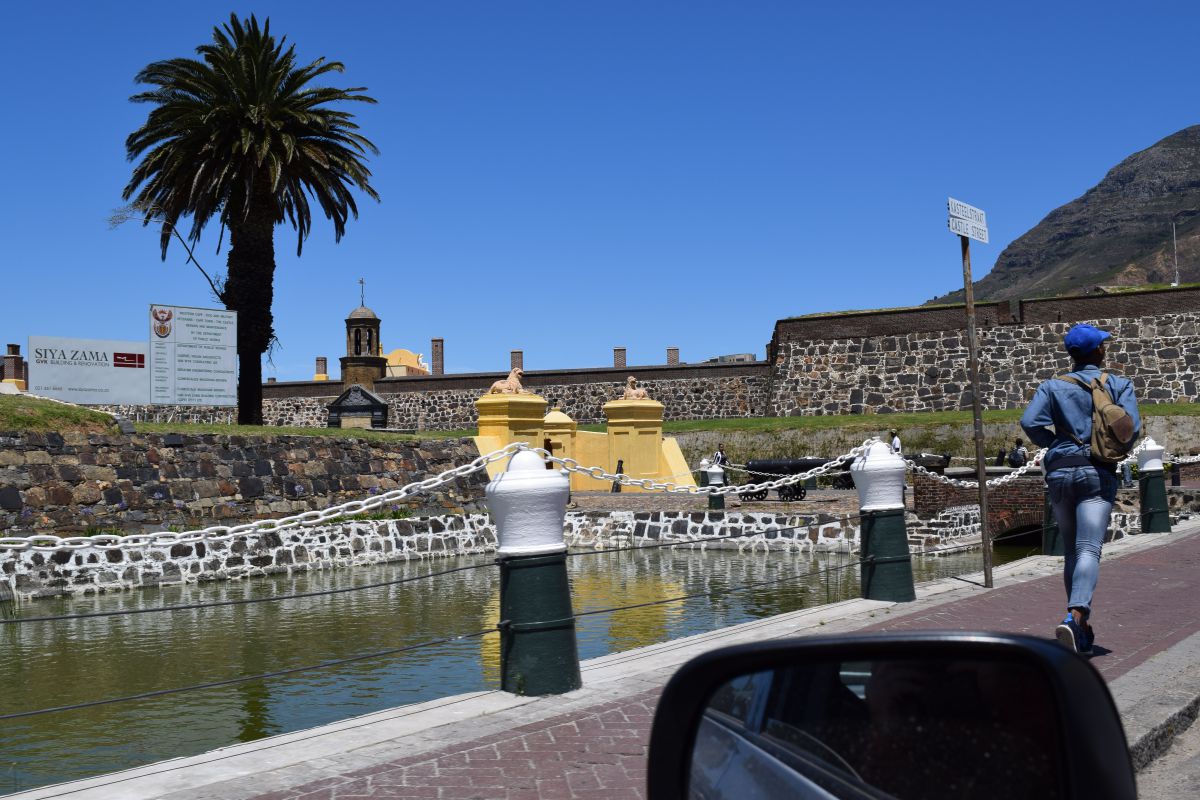 Old fort in Capetown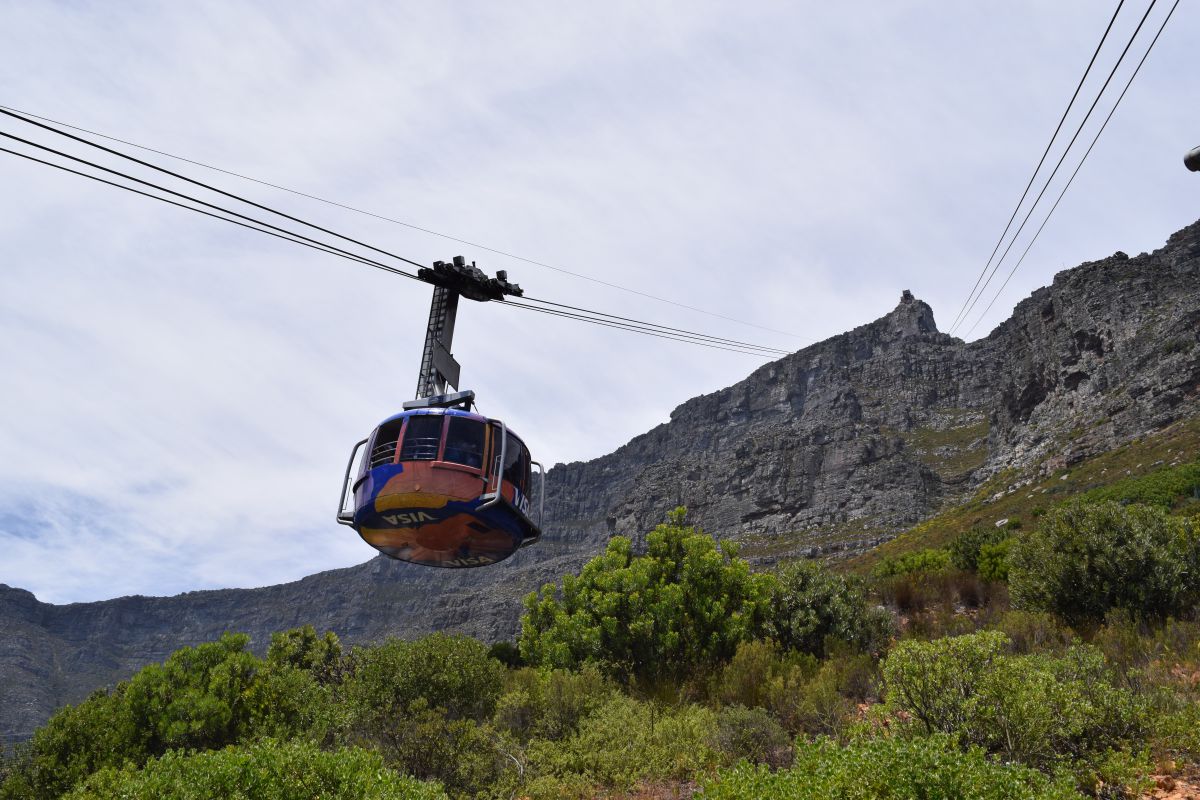 Table Mountain Cableway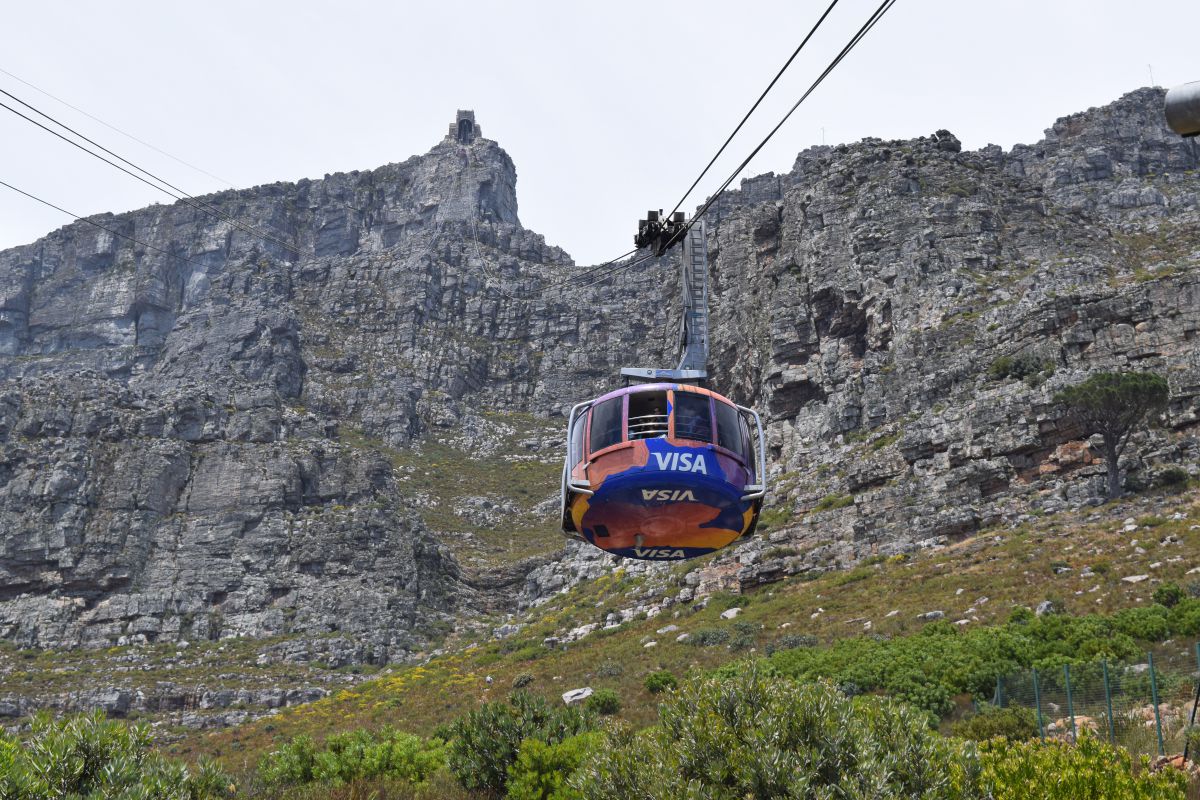 Rotatiing tram cars like in Mt. Titlis in Switzerland and Palm Springs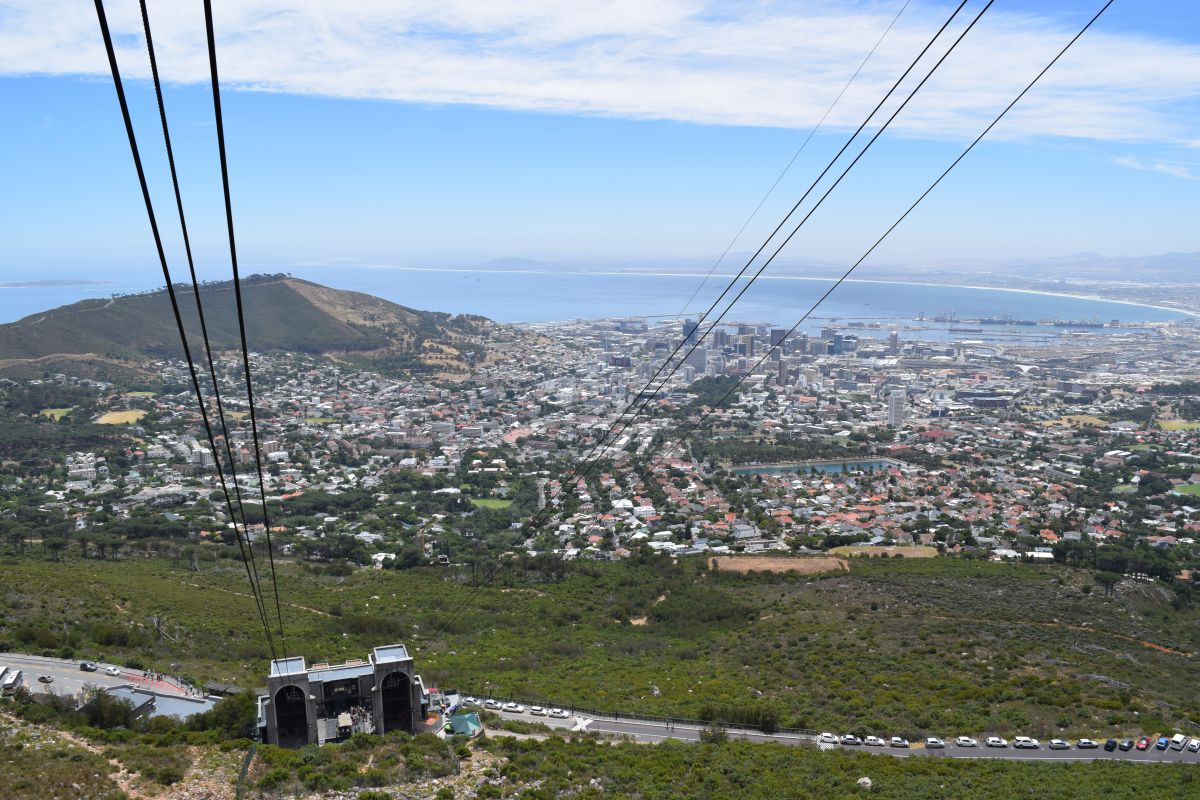 Capetown view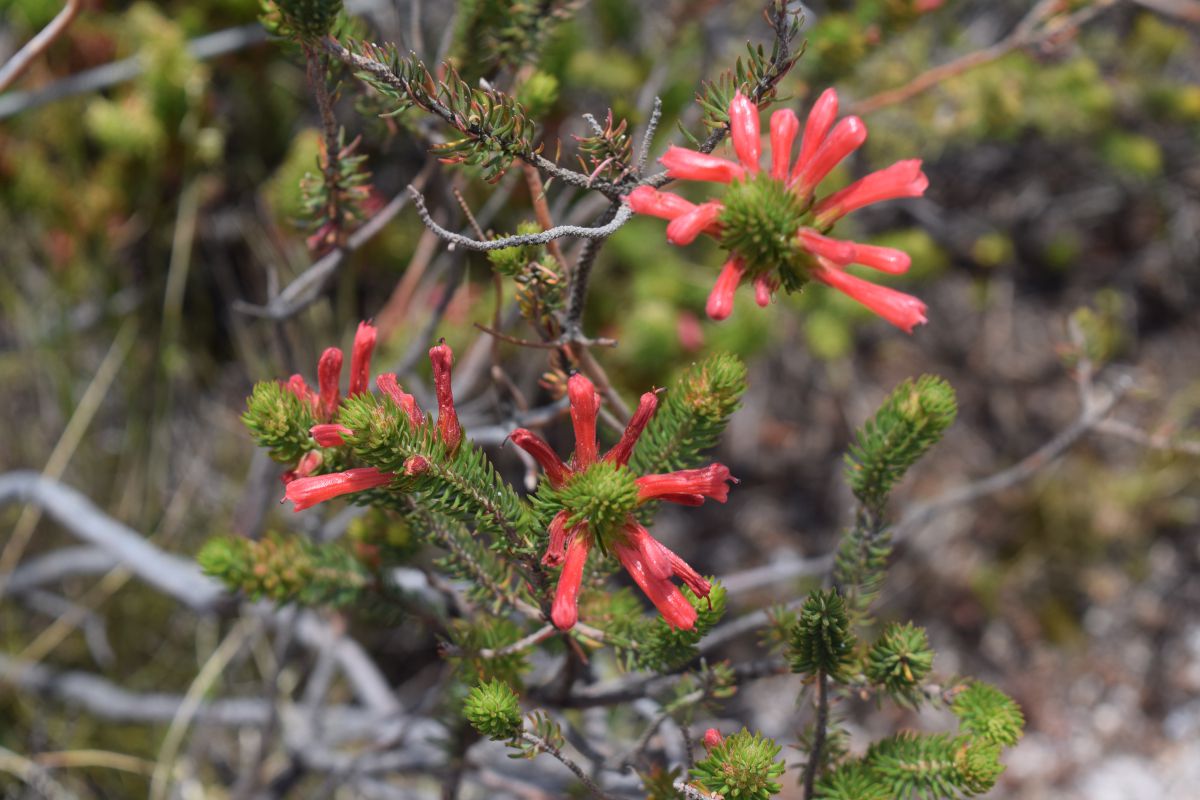 Red flower plant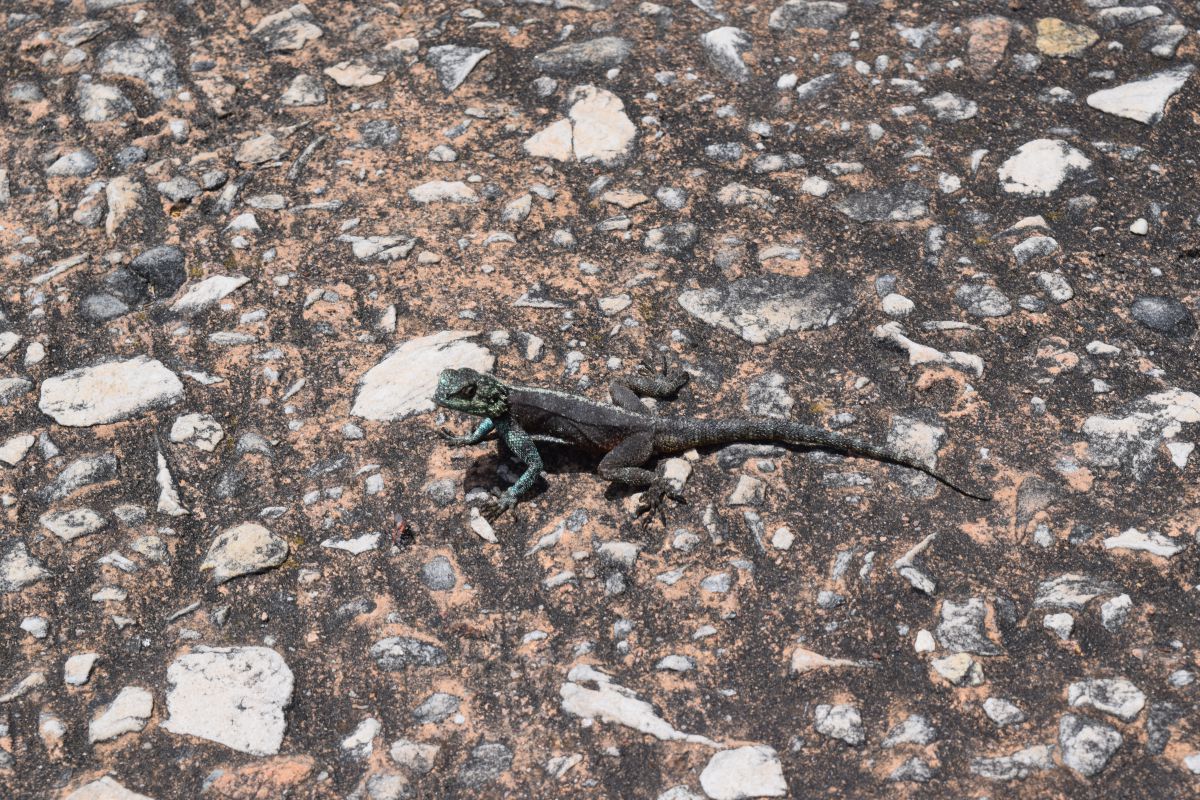 Lizard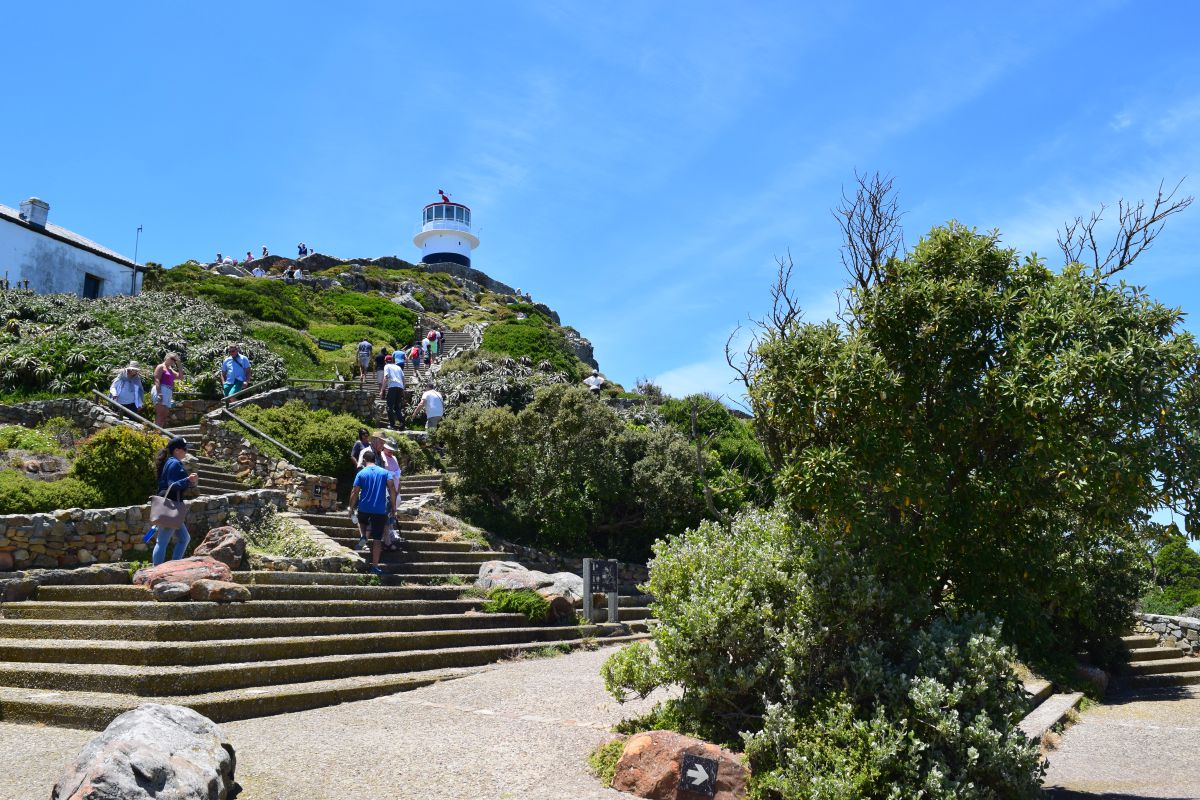 Steps to cape lighthouse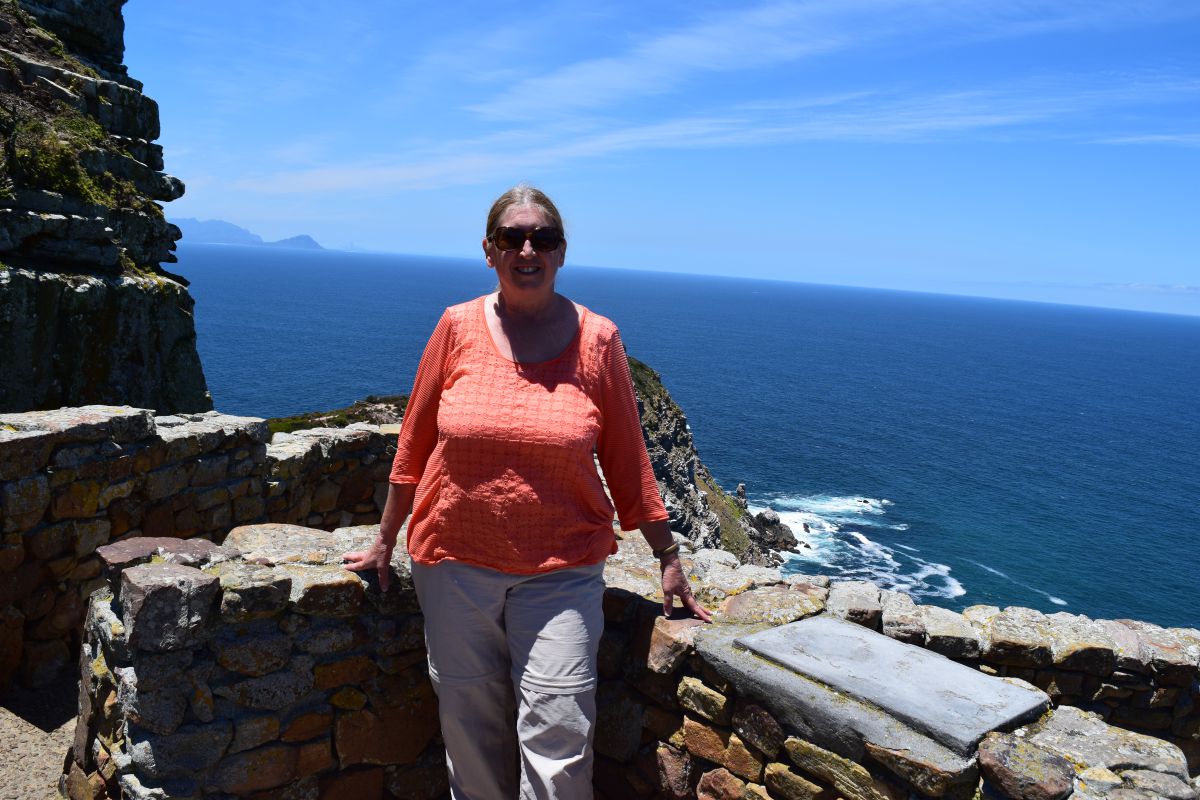 View across False Bay with Chris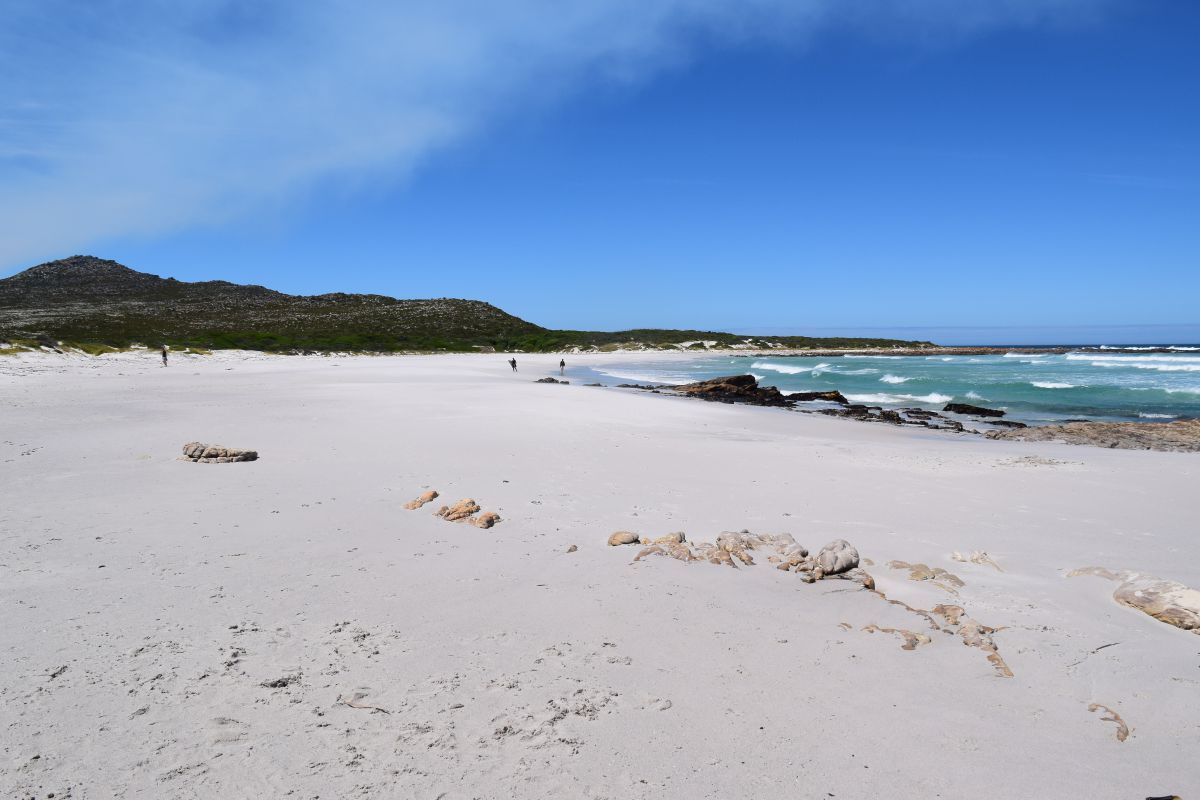 Cape beach on Atlantic Ocean (water is rough and cold)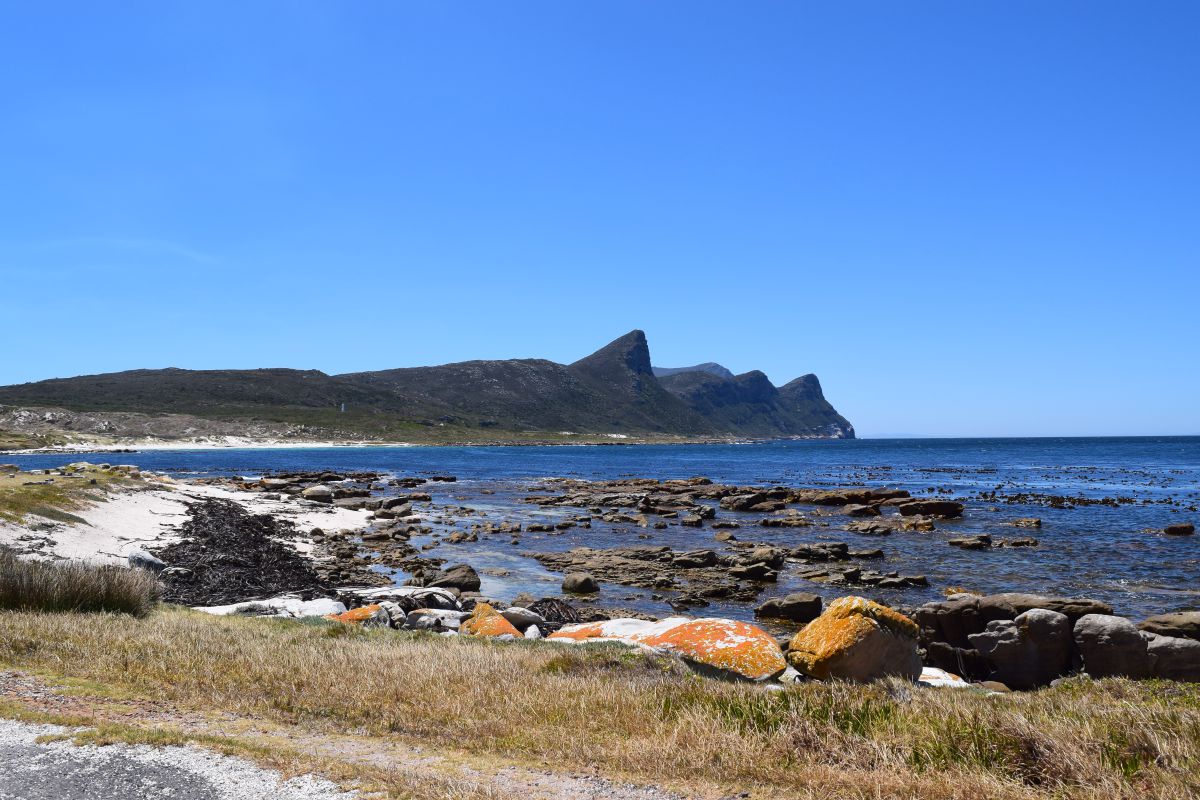 Cape beach on Indian Ocean (water is smooth and warm)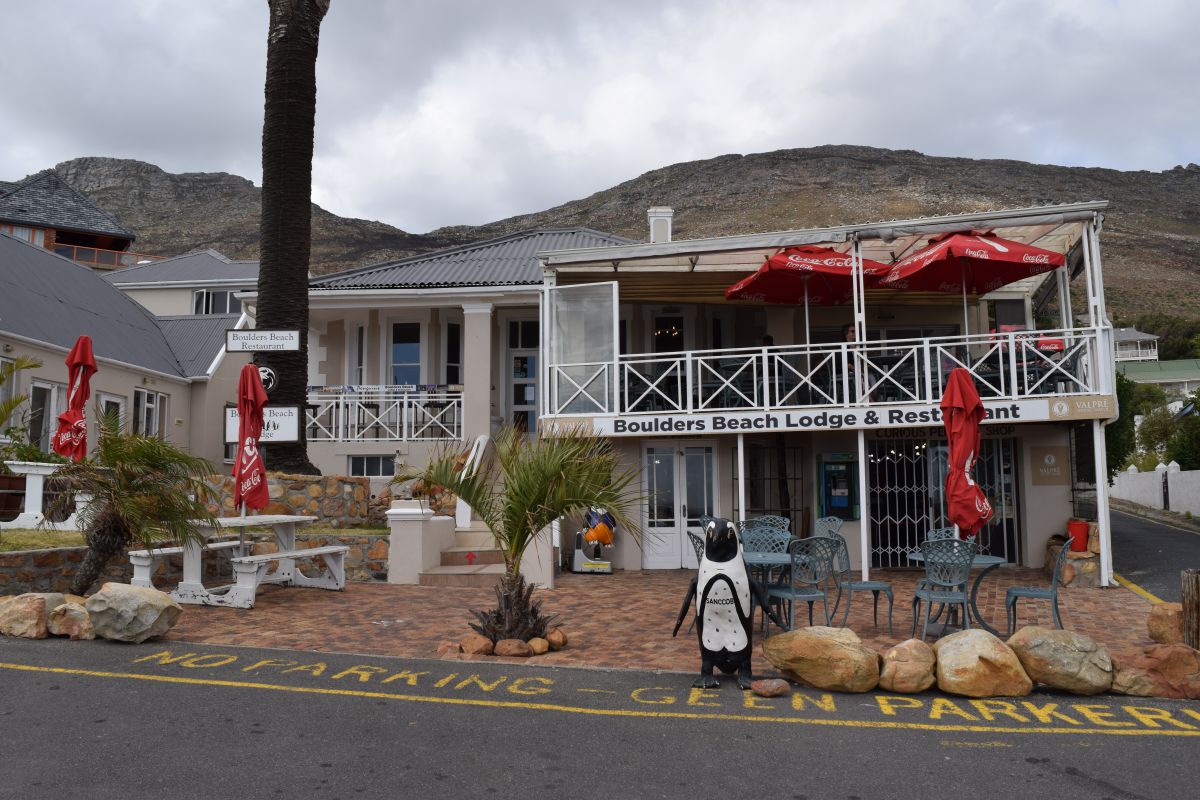 Boulder's Beach Lodge (steps away from penguins and beach)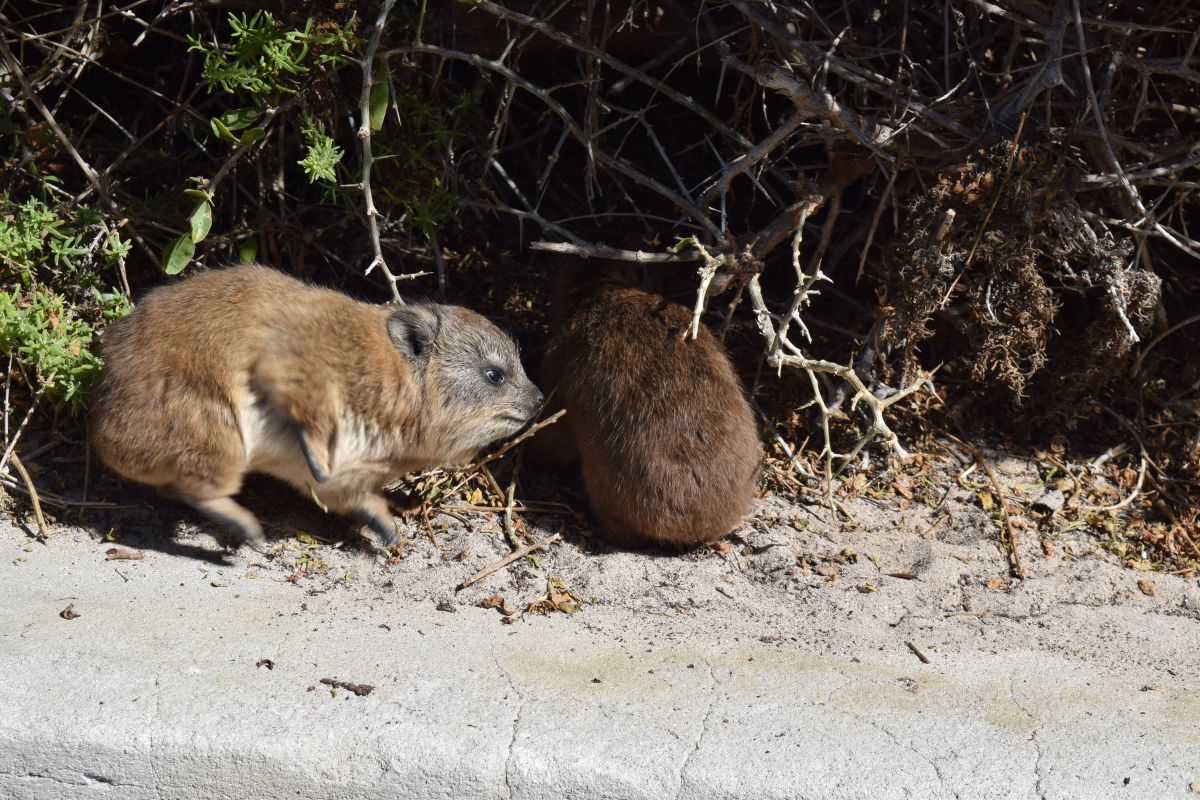 Young dassies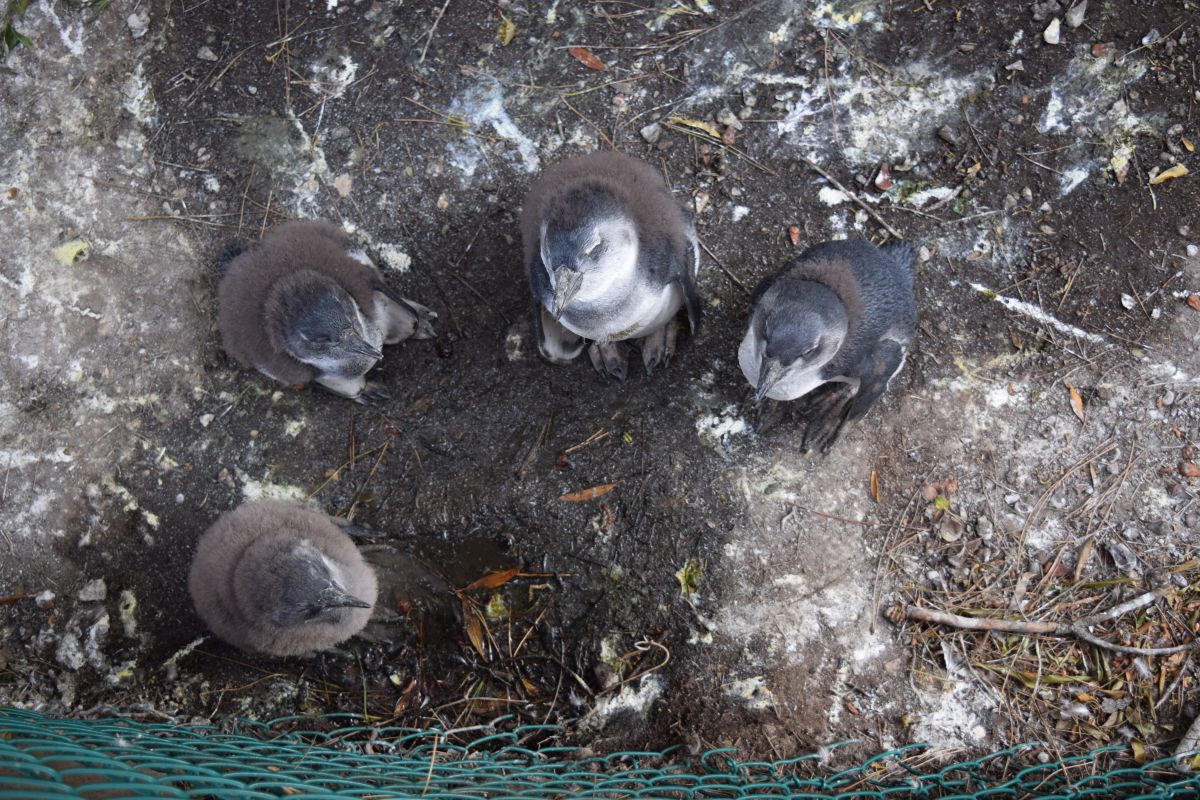 Penguin chicks by water hole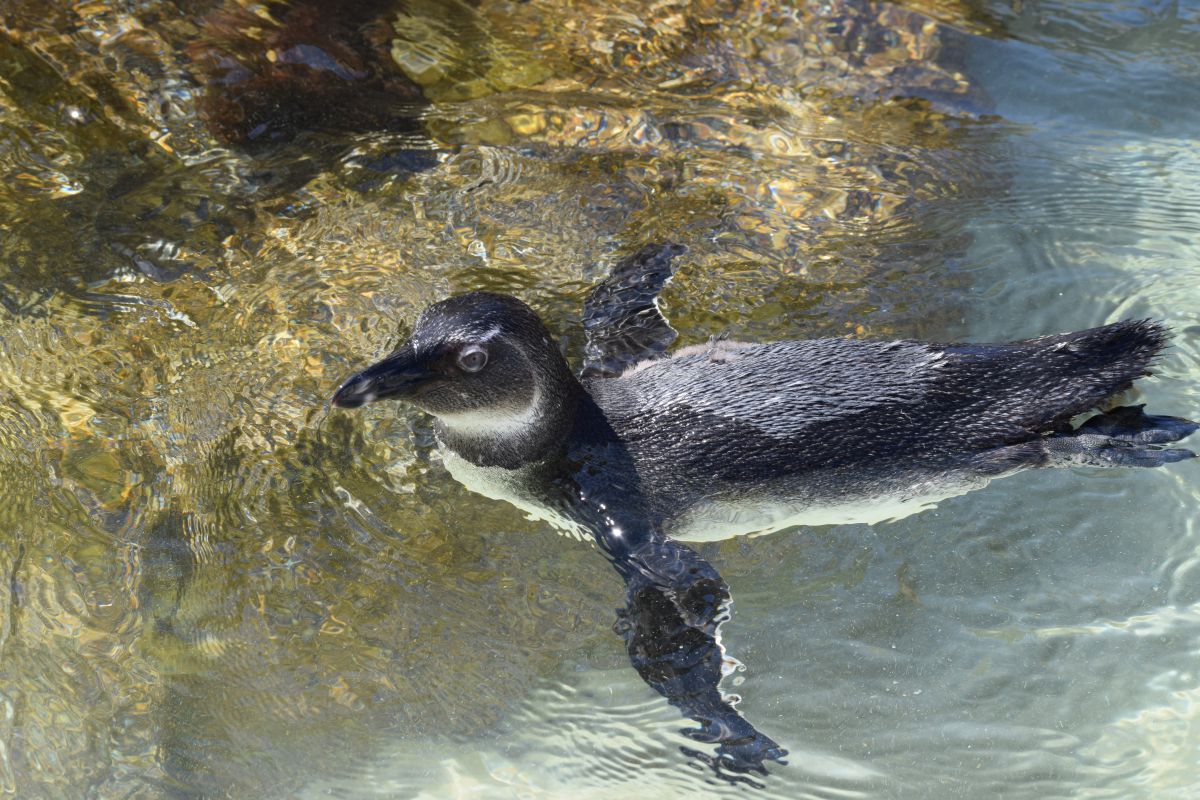 Swimming with penguin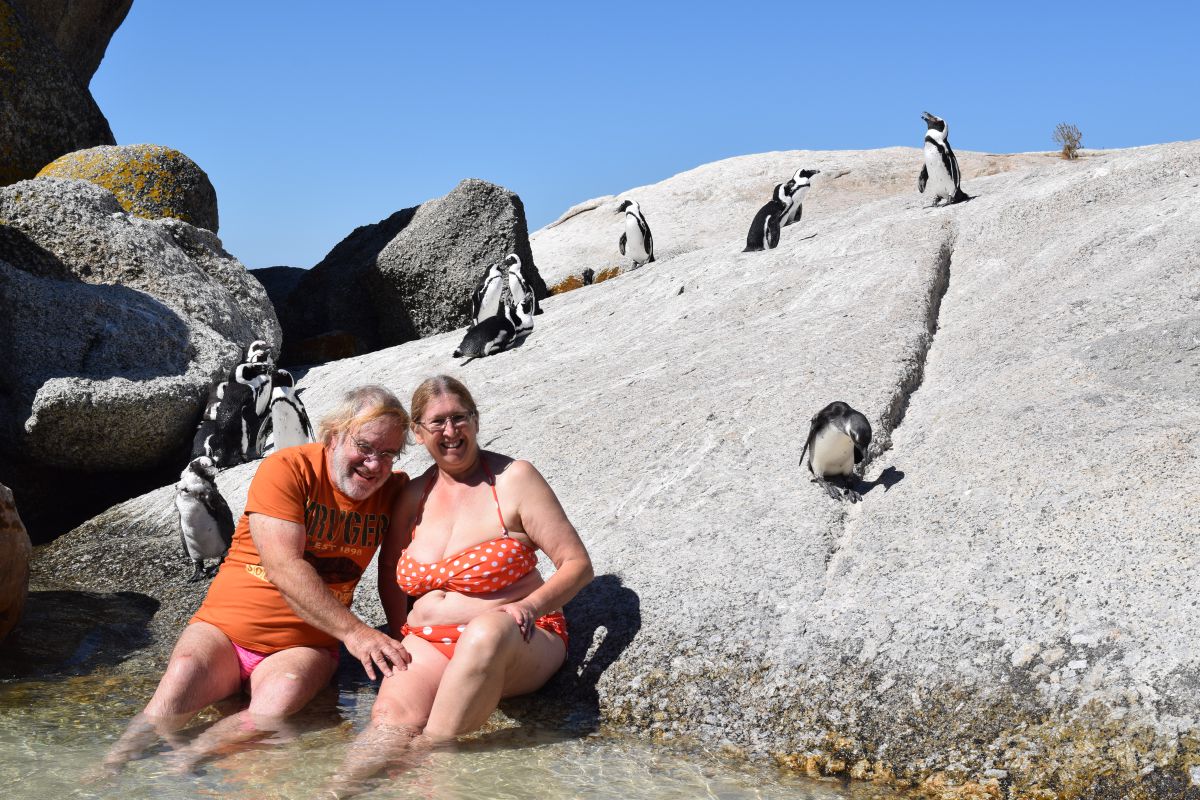 Sitting on rock with penguins
South Africa Railroad system (42 inch (narrow) gauge)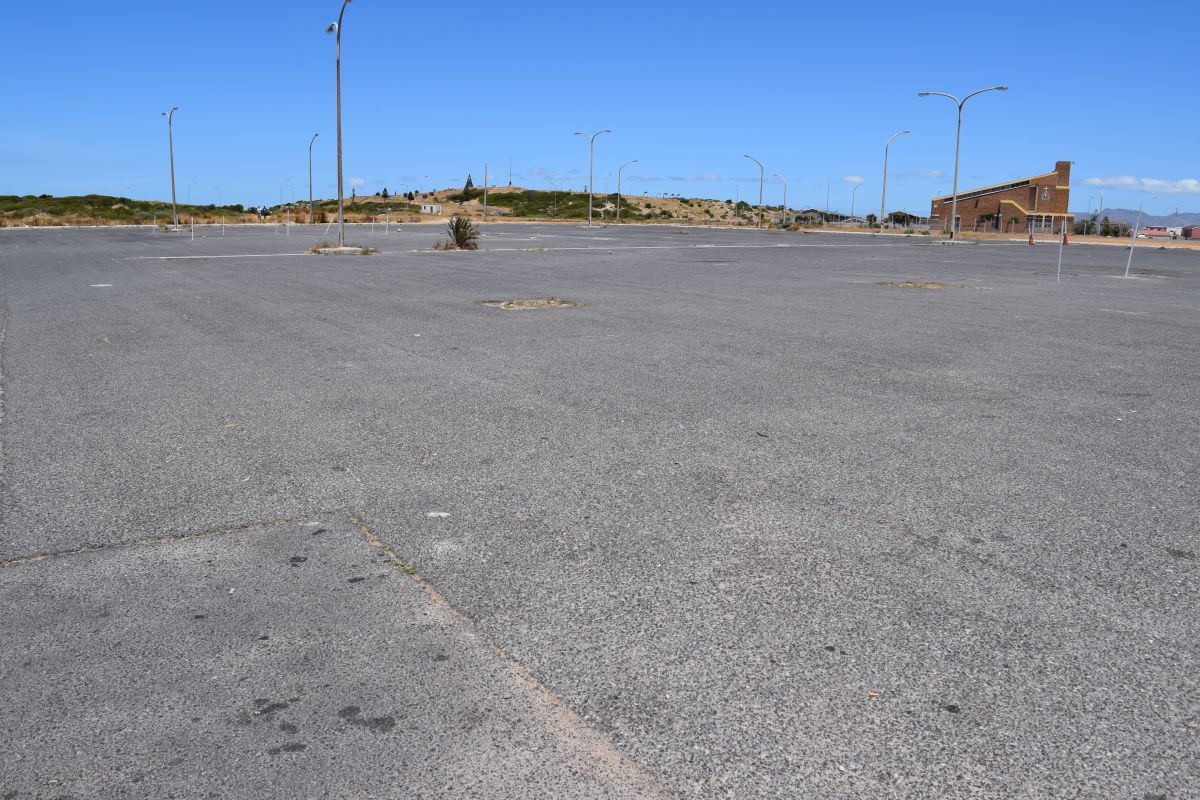 Capetown Metro parking lot on a Thursday afternoon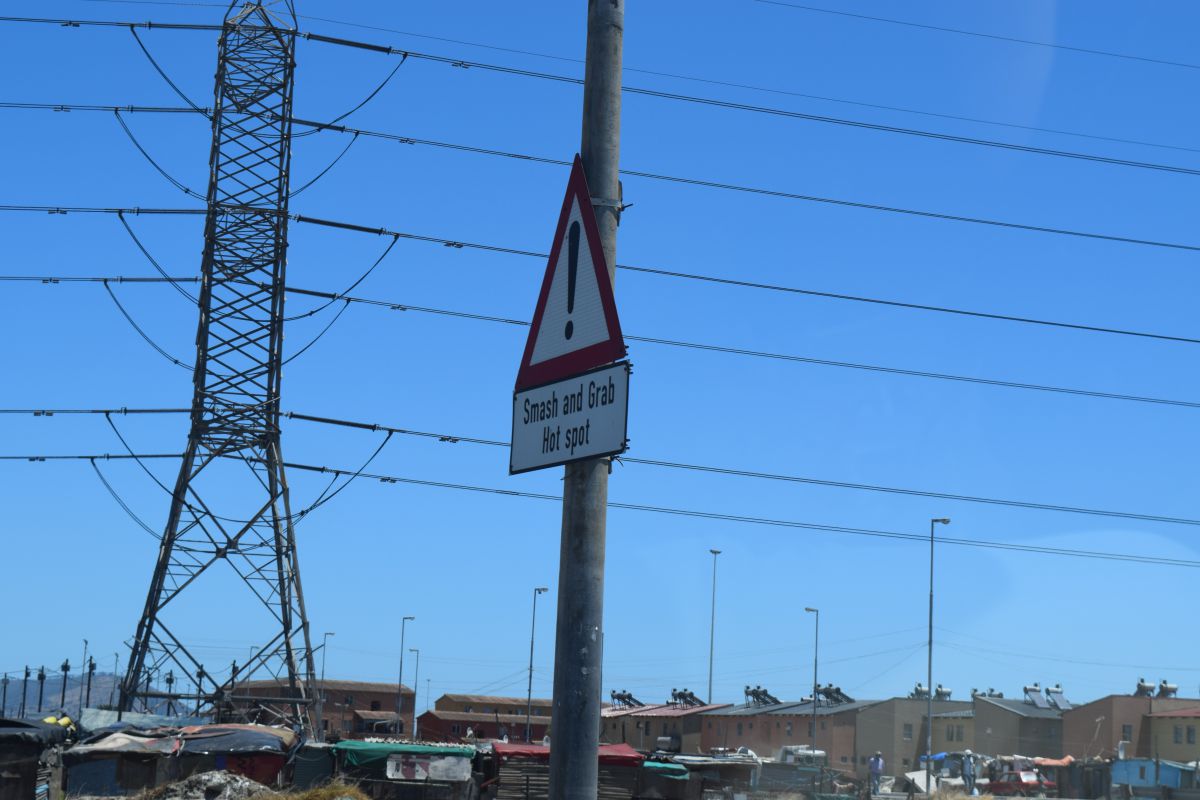 Capetown street sign near the parking lot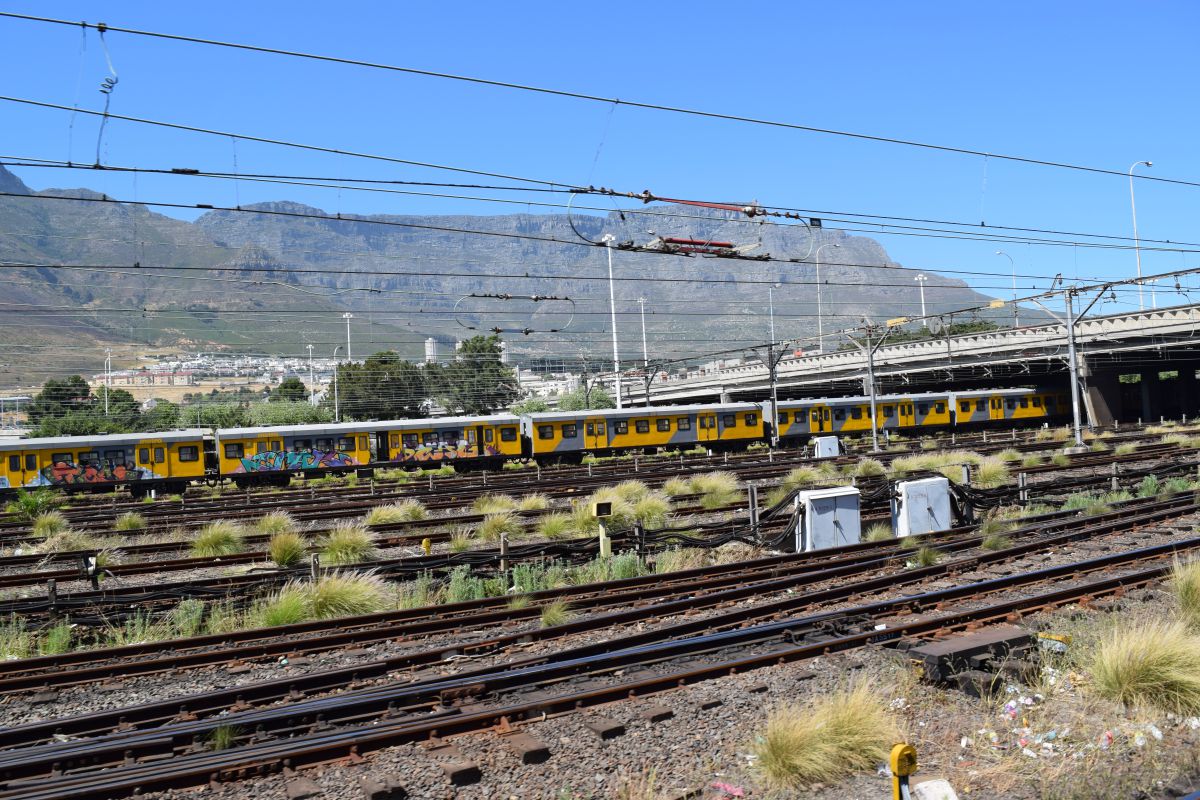 Metro Rail train ($1 a ride)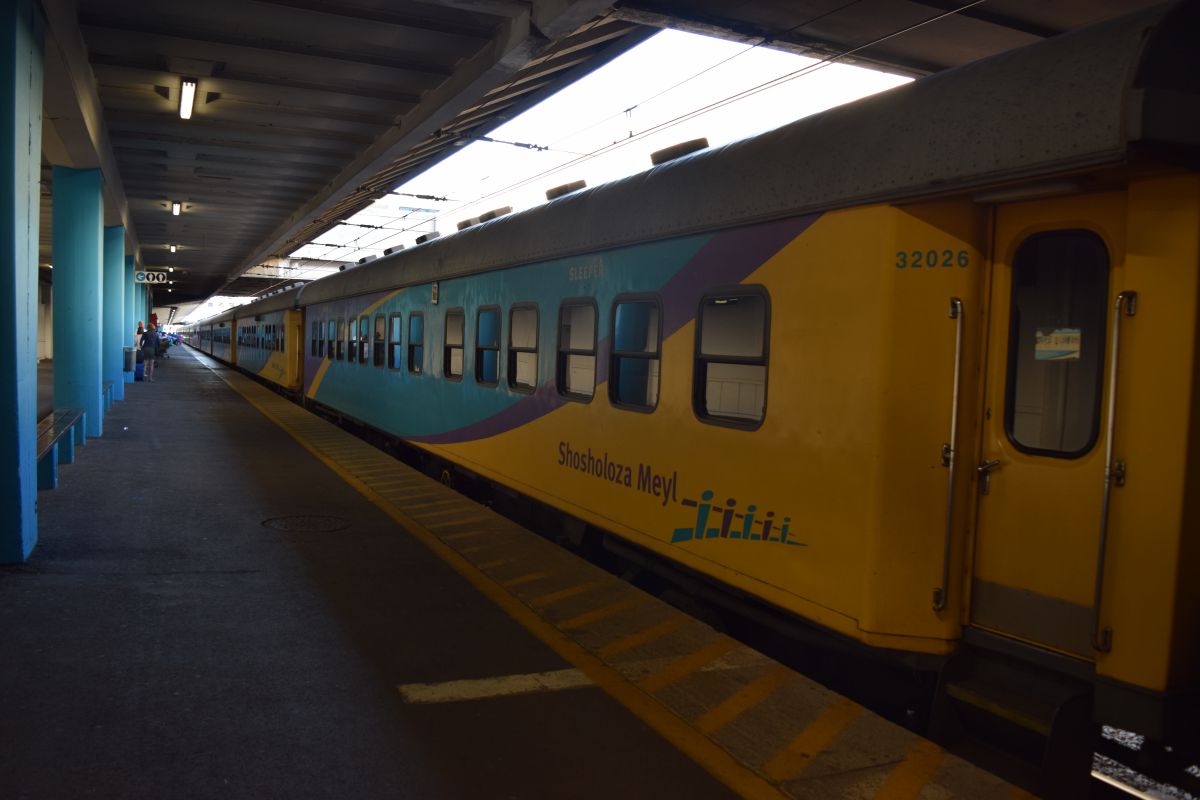 We took the Shosholoza Meyl tourist class train to Johannesburg ($60 for one day trip)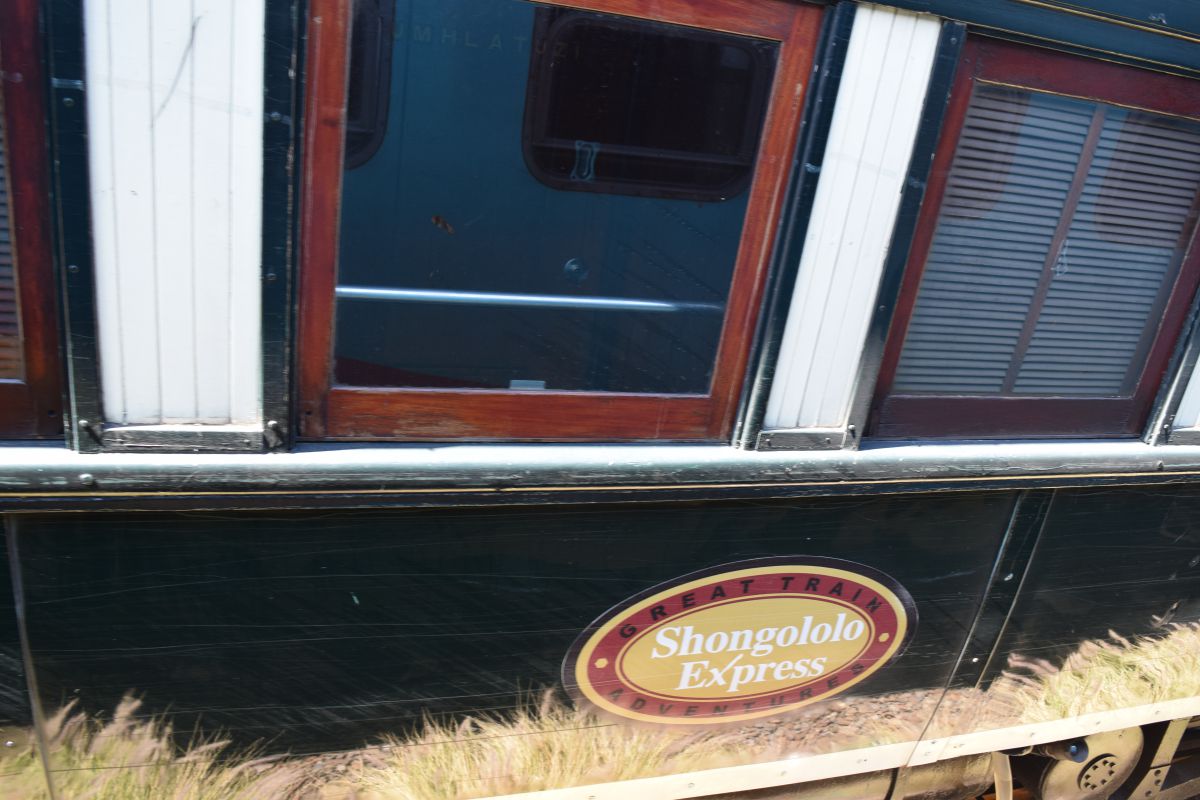 Rovos Rail ($900 per day, can go from Capetown to Dar es Salaam in Tanzania in 15 days)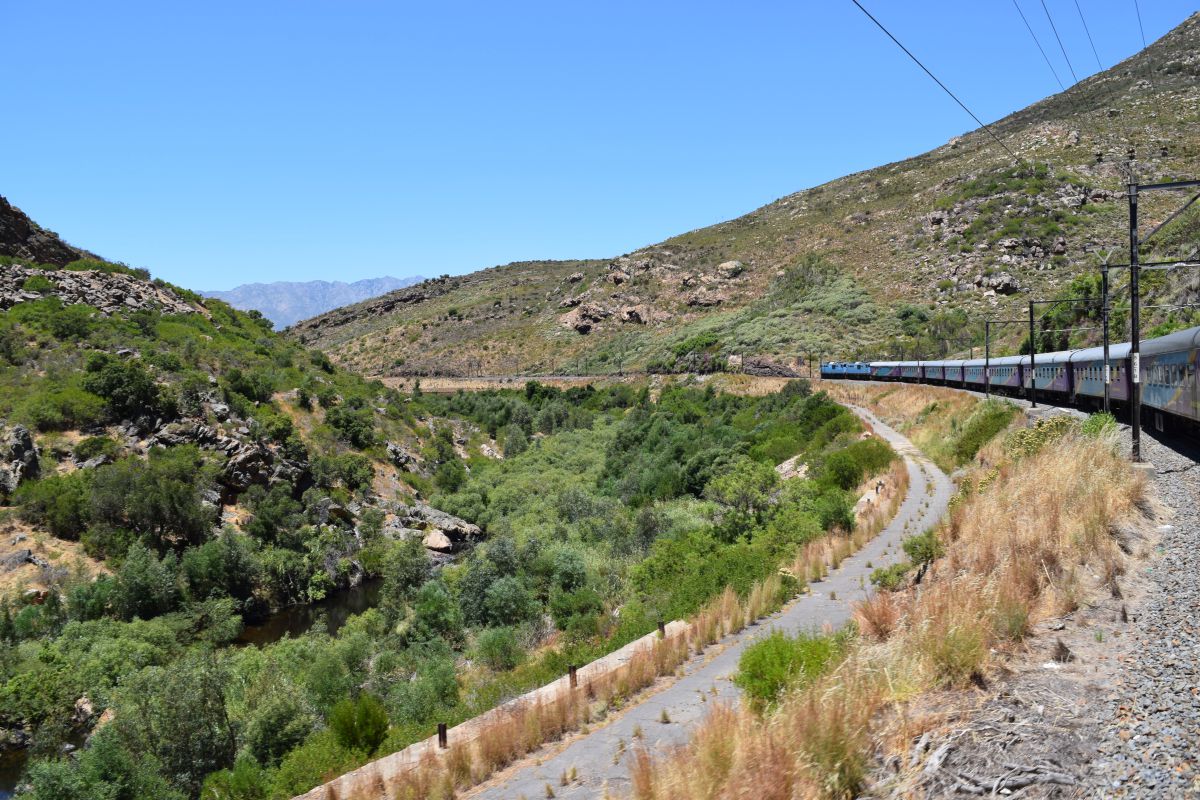 Head of train from our compartment window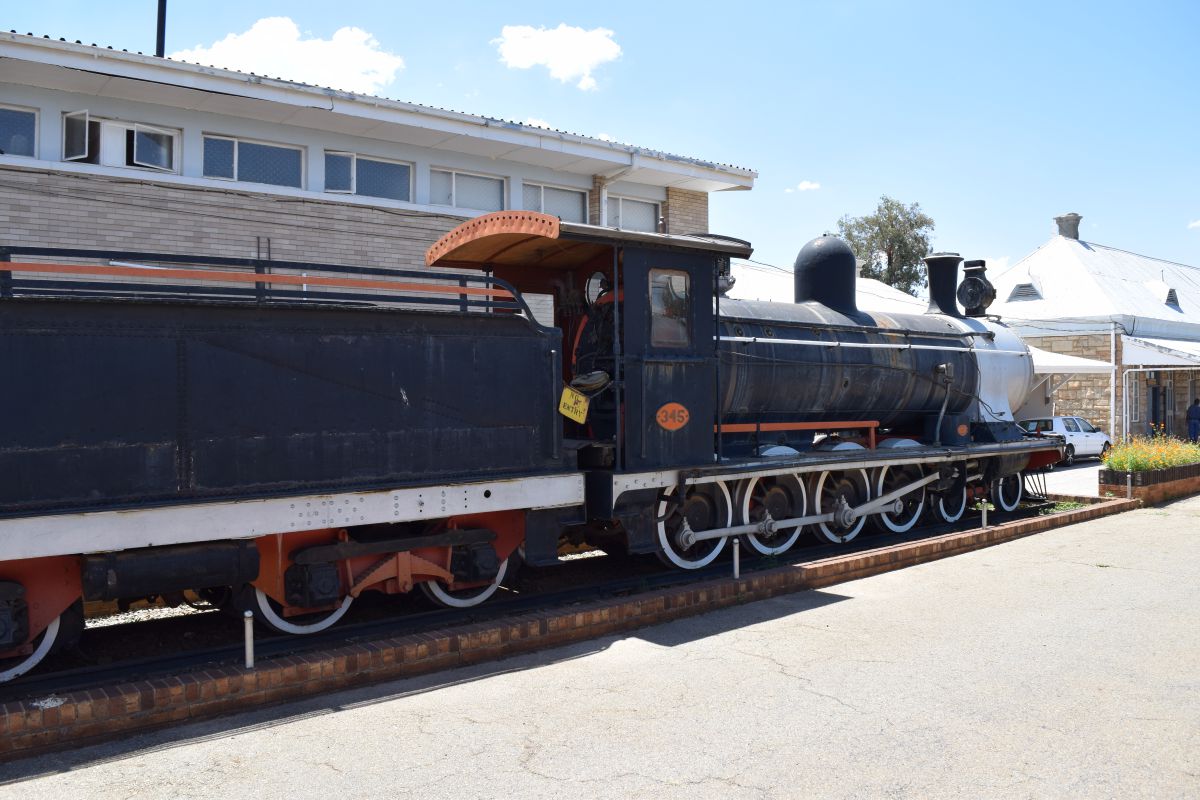 Steam Engine display at station (Route goes around the Orange Free State)