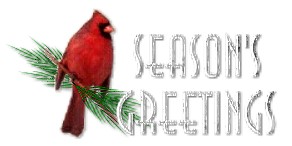 Comments and Opinions
Crater Lake and Oregon Trip Pictures
Crater Lake and Oregon Trip by car
Electoral Map 2020 - Splashdown News
Play Terra Mystica Online
Statue in the Park?
What France did to Haiti in 19th Century!
What $10 in Stock Market in 1949 is worth 71 years later?
Bite the Bullet Train
Chicago Elevated History and Maps
My view of the Vietnam War
What about H in Vietnam?
Montana Railroads and Relatives
Montana Railroad Development (1880-1930)
Map of Railroads in Montana (1970)
Louis Newman living in Montana (1892-1921)
Louis Newman living in Los Angeles (1920-1932)
Events Occuring in 2020
Electoral Vote Changes
Political Statements To Canada
Coronavirus Societal Effects
Weather Change Studies
Places Visited in 2020
Palm Springs Machines
Second Eastern Caribbean Cruise
Lion Country Safari in Florida
Annual Greetings from 2019
2019 Annual Summary
2019 Picture is from Machu Picchu
Stories from a long time ago...inspired by a Storytelling article from Northwestern University
Little League Baseball from 1958
Contract Bridge from 1962
Management Problem from 1972
Organize Your Sermon from 1985
Space Shuttle Columbia from 2003
Airline Seat Selection from 2019
Travel Comments from 2019
Living Desert Zoo & Gardens - PDF format - Use Page Down/Up
Cruise Line Overview (Revision 3)
Visit to Portland, Oregon
Aerospace Summer Games, July 2019
Pictures at Games
Official Team Scores
Official Event Scores
My comments
Conejo Ski and Sports Club Trip --- Peru-Ecuador-Galapagos, May 2019
Peru - Lima, Cuzco, Sacred Valley, Machu Picchu
Journey from Cuzco to the Galapagos
Pictures from Galapagos Islands
Quito, Ecuador
Links to Peru, Galapagos, and Ecuador movies (Word)
2019 Jan-April activity notes
Woolsey Fire - 5 months later
Palm Springs DesertX (2019 version)
Ghosted!
Golf Again?
Pickleball!
Chicago - The Musical
Ragtime - The Musical
Parking lot fender bender
Thoughts and Trips from 2018 (most recent on top)
2018 Year End Summary
Southeast Asia Trip -- December 2018
Brief Summary - Southeast Asia Trip - Dec 2018
Southeast Asia Trip Map - Dec 2018
Some Singapore City Pictures
Sapphire Princess ports of call
Places visited in Indonesia
BorneoEcoTourPictures
Placeholder for more Southeast Asia pictures and orangutan movies
Links to Southeast Asia orangutan and monkey movies (Word)
Links to Southeast Asia orangutan and monkey movies (Text to Copy)
------
Woolsey Fire - November 2018
Woolsey Fire from my backyard
Conejo Ski Club Beach Party - September 2018
Family trip to the Island on Lake of the Woods - July 2018
That Was The Week That Was - TW3
The Known World in 1604
Game Theory in Boardgames and Beginner Ranking
What can DNA show about your birth relatives?
LinkedIn - General Career Lessons
LinkedIn - Managing People Basics
Why go to school?
Why commute to work?
BigBlueMoonTotalEclipse - January 31, 2018
Gaming Friends go to Palm Springs - January 2018
Franklin Roosevelt 3rd and 4th term comments
Personal History before 2018
The AAA trilogy(not the Auto Club) and AA problem(not that one either)
Apppendicitis!
Amnesia!
Accident!
Frequent Flyer?
Holiday Greetings - December 2017
2017 Holiday Letter
2017 Picture: Chris and Lou at West Allis Central 50th reunion
2017 New Year Eve gathering on the front porch (for 2018)
Thoughts and Trips from 2017 (most recent on top)
Family Trip to Arizona/Utah - December 2017
Almighty Grade Point Average at Caltech
Herman Sims and the Lost Relatives
Chris high school 50th reunion - September 2017
WashingtonDC area tour locations
Around the Sierra Nevada
Roger & Me (from 1967)
Sink the Boat and the Kayak
Shadows from Great American Eclipse - August 21, 2017
Epidermolysis Bullosa as a Personal Problem
Caltech Exothermic Reactions
Scandinavia Trip -- June 2017
Scandinavia reordered by subject with more pictures
Scandinavia by rail and ferry in time order - June 2017
------
Sequoia National Park and San Simeon - May 2017
Cruise to Northern Caribbean - May 2017
Fred's Professional Wildlife Pictures
Spring Flowers in Southern California
Visiting Aunt Ethel in Toronto
Palm Springs - Art in the Desert - February 2017
Age of California Car from License Plate
Boardgame - 20 Days in Africa and Europe
College Theme Songs
Holiday Greetings -- December 2016
2016 Holiday Letter
2016 Picture: Family Around Tree from 2015
South Africa Trip with Emily - November 2016
South Africa Animals
South Africa Destinations and Activities
South Africa Rail Routes
South Africa Self-Drive Trip Maps
Homeward: Capetown to Johannesburg to Atlanta to LAX
2016 Activities and Pictures
Convention in Philadelphia - Oct 2016
USC Trojan football at Coliseum
Trip to Sacramento, Amtrak to Reno
Chris - Fishing Pictures
Trip to the Island - July 2016
Island 2015 Pictures
Island 2016 Pictures
Winnipeg Relatives
Calabasas Old Fire - June 2016
Calabasas Fire Pictures
Kern River Rafting Pictures
Anacapa Island Pictures
Caltech Class of 1966 50th Reunion - May 2016
Page House attendance
Class Picture of 1966-name tags
50th Reunion Pictures
You Have To Predict The Future
California Central Coast Trips
Solvang, Morro Bay, and San Simeon
People interacting with animals
Which animals like people?
Desert Trips - February 2016
Palm Springs; Death Valley; Las Vegas; Borrego Springs; Lancaster
Palm Springs Pictures
Death Valley Pictures
Las Vegas Wynn Hotel
Borrego Dinosaur Pictures
Rose Parade Experience - January 2016
Watching the parade and people
Tournament of Roses float awards
Post Parade float pictures
Holiday Greetings - December 2015
2015 Holiday Letter
2015 Picture: Andy, Suzuna, Melina
2015 Picture: Seanna, Kaiden
Night on the beach
Border invariance from 1975
Trip to Anza-Borrego State Park - October 2015
Galleta Meadows Sculptures
Pictures of prior trips and sandtrap
Adventures in outdoor activities
Camping
Golf
Tennis
Skiing
Soccer
Softball
Cruise from Istanbul to Aegean Sea and Athens - June/July 2015
Ephesus, Bodrum, Rhodes
Cultural differences
Pictures from Istanbul and Aegean Coast
Stay in Moorea, Tahiti, and Cruise - February 2015
Trip to some Society Islands
Pictures on land and underwater
Holiday Greetings - December 2014
2014 Holiday Letter
2014 Picture: Stingray City Antigua
Northwestern Chemistry Department Reunion - October 2014
Picture - Geosling, Allred, Newman
Chemistry at Caltech
Chemistry at Northwestern
Chemistry at Work
Trip to Spain and Morocco - September 2014
The Good
The Bad
The Ugly
Pictures of the trip
Eastern Caribbean Cruise from San Juan - April 2014
Visit several islands and snorkel
Celebrity Ship and Port Pictures
Visit to BioSphere2 near Tucson - January 2014
People in a bubble for two years
BioSphere2PDF - 45 pictures, use Page Down /Page Up
Opinions about some standard cultural beliefs
Human relationship practices
Activities without long-term effects
Group judging of animals and projects
School success vs. life success
How to lose your job!
Social norms are not for everybody
Prescription Drug System in USA
Trip to Mexico for drugs
Holiday Greetings - December 2013
2013 Holiday Letter
2013 Picture: Resnik Medal - Chris
Resnik Medal - Plaque
Morro Bay Sand Dunes
CSUN Graduation
Prevalence of Alcohol in American Culture
Opinion of alcohol for drinking
Visit to Bay Area and Fruit Orchards - July 2013
What is the cost of a peach?
Eastern Europe Cruise and Poznan Visit - June/July 2013
Countries visited on the trip
City details for this trip
Dresden changes from 1945 to 2013
Pictures from Danube river cruise and places
Holiday Greetings - December 2012
2012 Holiday Letter
2012 Picture: Iguazu Falls, Brazil
Costa Rica Trip with Tufts University - August 2012
Costa Rica trip summary
Costa Rica PDF - 67 pictures, use Page Down /Page Up
Brazil Trip with Emily - Dec 2011/Jan 2012
What is Brazil like to visit?
How was your trip in pictures? (large .ppt file)
Holiday Greetings - December 2011
2011 Holiday Letter
2011 Picture: Morro Bay Camping
Kings River Expedition
New Orleans Visit and Cruise - October 2011
New Orleans Trip Description
Mt. Wilson Observatory - August 2011
Viewing through the 60 inch telescope
Caltech Page House 45th Reunion - May 2011
Touch Football Recollections
Santa Cruz Island Ecology
Overnight camping on Santa Cruz island
2010 Picture: Sioux Narrows Boat
World Cup Contest - June/July 2010
World Cup Contest Letter
Holiday Greetings - December 2009
2009 Holiday Letter
Jamaica - September 2009
Jamaica Letter
Caltech House
Caltech House Letter
Berg Family Tree
Berg Family Tree Powerpoint
Kurk Family Tree
Kurk Family Tree Powerpoint
Holiday Greetings - December 2008
2008 Holiday Letter
Riverboat Trip to Russia
Finland/Estonia/Russia Summary (upload 2018)
Russia Trip Pictures (upload 2018)
Hanni Gelles
Hanni Gelles Letter
George Blancard
Pilot George Blancard (upload 2018)
Holiday Greetings - December 2007
2007 Holiday Letter
Riverboat Trip to Holland/Germany/Austria
Rhine/Main/Danube Pictures (upload 2018)
A Soccer World Series - July 2007
A Soccer World Series Letter
Holiday Greetings - December 2006
2006 Holiday Letter
Japan Trip - September/October 2006
Japan Trip Letter
Kaiden Grant Wittler - January 20th, 2006
7 lbs, 4 oz -- 19 1/2 inches
Pictures
Holiday Greetings - December 2005
2005 Holiday Letter
Trip to London/Egypt - September 2005
London and Egypt Trip Letter
Egypt Trip Map and Pictures (upload 2018)
Cabo San Lucas - June 2005
Los Cabos, Mexico Trip - May 2005
Experiences from 2005 (written 2018)
My Brother's Keeper: David Woolcott
Why Jeremy Did Not Graduate From High School
My Attempt To Carpool
Holiday Greetings - December 2004
2004 Holiday Letter
Panama Canal Cruise - September 2004
Panama Cruise Letter
Cruise to Ensenada - January 2004
Ensenada Cruise Letter
Ensenada Cruise Pictures
Holiday Greetings - December 2003
2003 Holiday Letter
Brush Fires - October 2003
Brush Fires Pictures
Sedona, Jerome Arizona - July 2003
Sedona Pictures
Narrow Gauge Trains- July 2003
Narrow Gauge Trains Letter
Narrow Gauge Trains Pictures
Visitors From Space - June 2003
Life On Other Worlds Web Tour (new)
Vision Into Space Web Tour (new)
Visitors From Space Web Tour
Take me out to the ball game! - April 2003
Ball Game Letter
Where has the Love gone? - January 2003
LoveGone Letter
Holiday Greetings - December 2002
2002 Holiday Letter
2002 Holiday Pictures
Seanna Irie Wittler - October 5th, 2002
6 lbs, 14 oz
Pictures
London Trip - September 2002
London Trip Letter
London Trip Pictures
London Trip Transportaion Letter
Grand Canyon Rail - August 2002
Grand Canyon Rail Letter
Grand Canyon Rail Pictures
The New Island - July 2002
Detached Retina - January 2002

Holiday Greetings - December 2001
2001 Holiday Letter
2001 Holiday Pictures
Italy - July 2001
The Italy Trip Pictures
The Italy Trip Letter

Colorado River - April 2001
New York - March 2001
Holiday Greetings - December 1998,1999,2000